Before the internet culture had hit its peak, people had to rely on hard work to achieve their dreams. Now, with a smart phone and a decent photo-editing app, your dreams won't just be dreams, they'll be something superior – memes.
Gone are the days of well thought of text that delivers a structured jokes. Now is the era of a random picture being posted with a real-life context that elevates that picture into something much more. 
If you aren't one of those who are still stuck at laughing at Twitter screenshots on Facebook, you've definitely been a part of the ever-evolving meme culture. Here are a few of the best meme trends that made 2016 a little less sucky.
1. Harambe
He took a shot for us and we took multiple shots at making memes to etch his place in history. A gorilla named Harambe was shot in Cincinnati zoo when a reckless parent's mistake led to their kid entering his enclosure. The zoo authorities decided to shoot the gorilla down and thus began the meme revolution that brought the entire internet together.
2. Pepe
This was the year of Donald Trump. That guy defied all odds and managed to pull off a massive upset in the Presidential Elections of the United States. This victory wasn't as surprising as the fact that a sad cartoon frog had become so synonymous to the Trump Campaign that Hillary Clinton decided to slander this meme on her official website.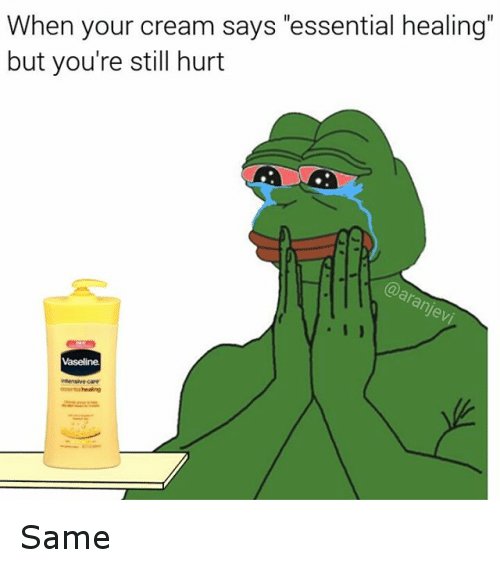 3. Primitive Spongebob
How did this meme get popular? Like any great meme, nobody knows anything about the origin of this one. One fine day, the primitive Spongebob memes were all over our newsfeed. It's basically a meme used to represent how we panic under certain situations.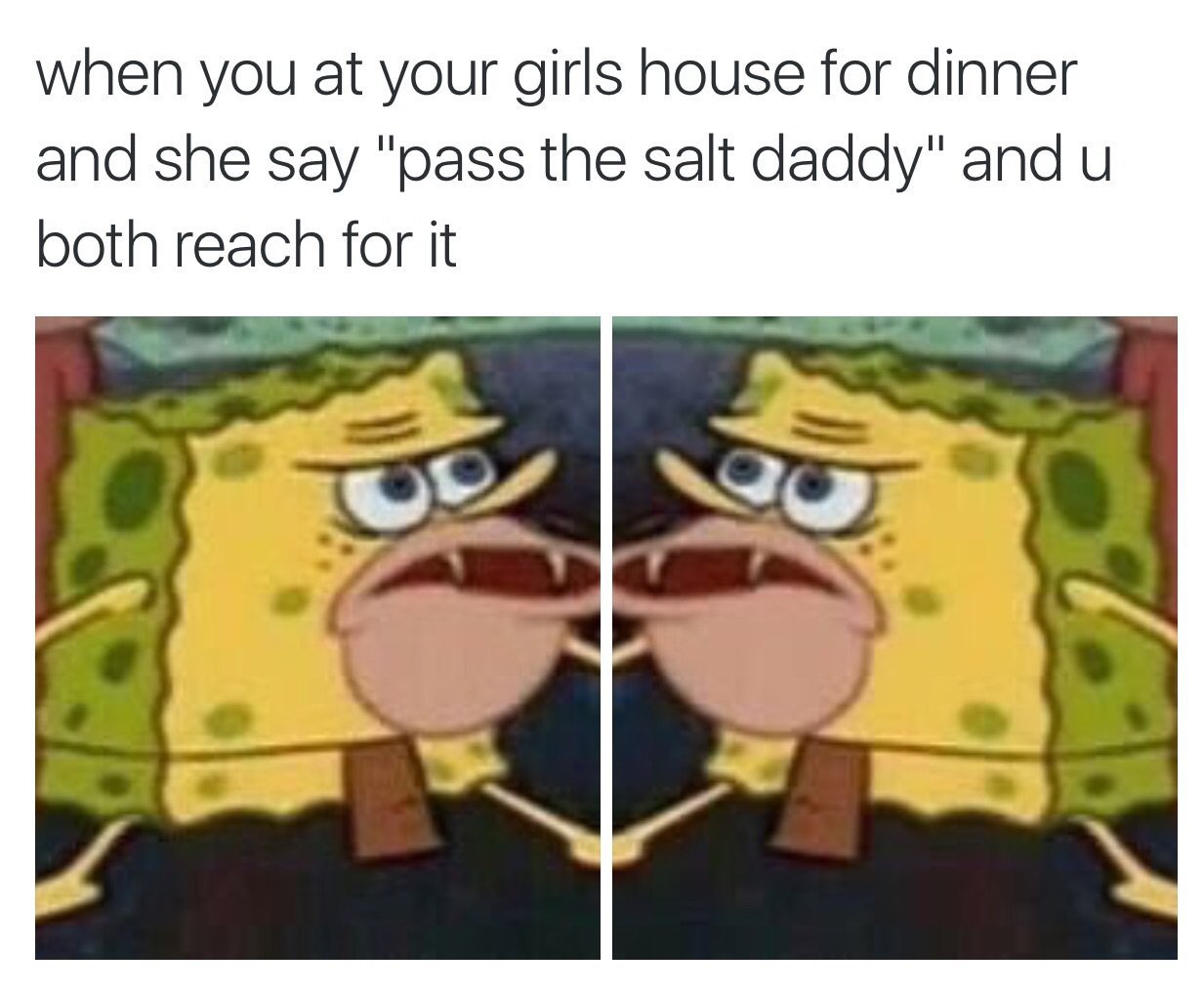 4. Tiger Shroff
Bhidu Shroff's smaller bhidu is the new age action star. If that fact has put you at the verge of depression, please note that Tiger Shroff's antics are equally funny. This boy wonder can do anything and that includes doing a split that makes him the direct Indian contemporary to Jean Claude Van Damme.
5. Baba Ramdev
The India Today newsweekly showed Ramdev in a yoga posture that would best be described as bending over and facing the camera with his head upside down and between his legs. That sounds so weird, but the picture looks even weirder (or more awesome!).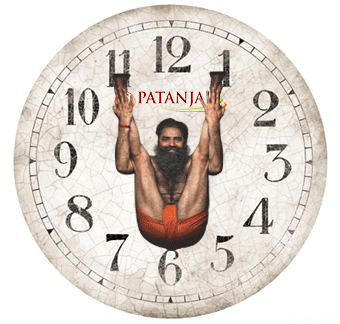 6. Chetan Bhagat
By the end of 2016, Chetan Bhagat seemed to have regained his once lost intelligence quotient. He's not tweeting sensible stuff but things were very different at the start of the year. To promote his new book, he asked his 'fans' to take a photograph of his book against beautiful backdrops. The internet did what it did best and this meme trend was truly hilarious.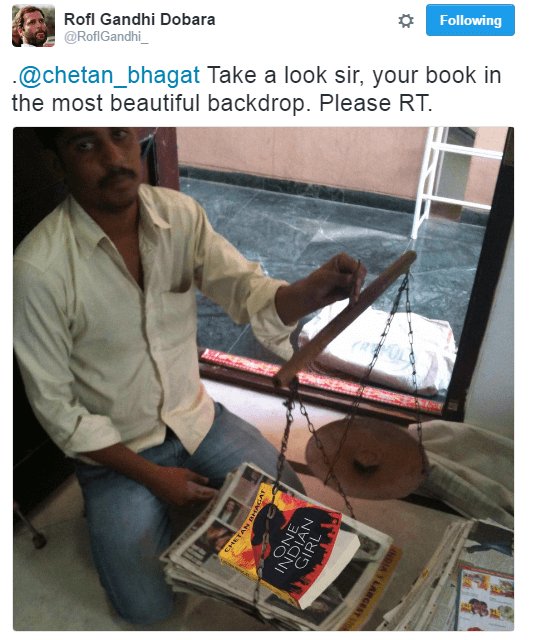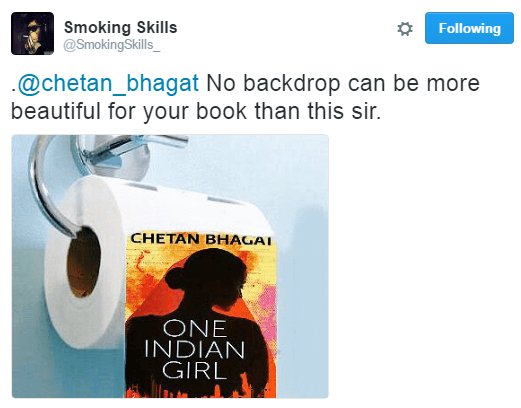 7. Bobby Deol
2016 was the year of a much awaited meme revolution in India. Pages like Designated Shitting Memes and Edgy Memes for Indian Teens took charge of this ever evolving field of work. India needed a hero and what we got was so much more – Bobby Deol. The Soldier star probably had the best performance of his life as countless memes about him flooded the meme-sphere.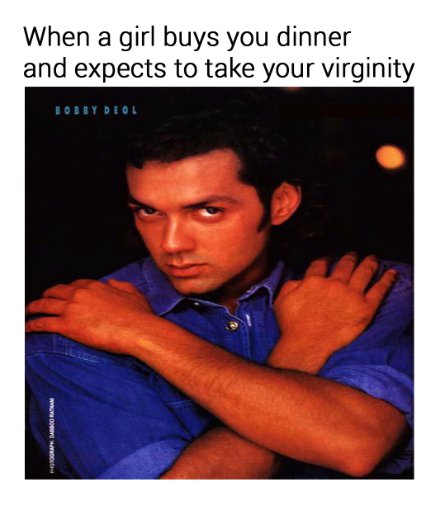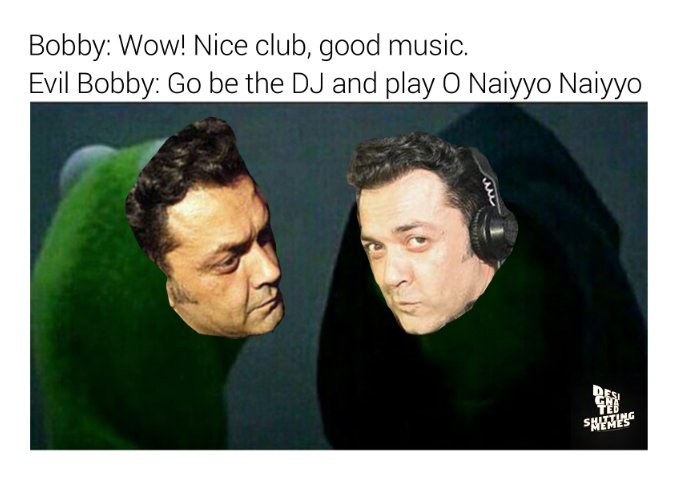 8. Arthur's fist
For those moments that really push our buttons – and 2016 had plenty of them – there's no better meme than Arthur's clenched fist. It was used to show our reluctance or anger at a said thing.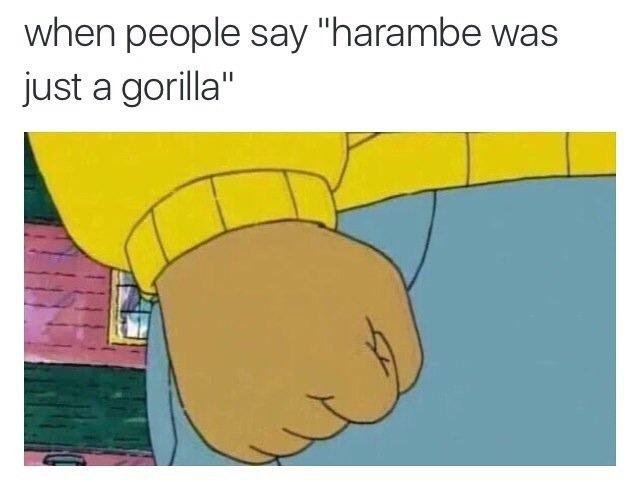 9. Joe Biden Memes
As soon as the results of the Presidential Elections were released, the entire world lost its shit. While play dough and counselling sessions helped the hyper-triggered lot, a few noble souls decided to drift towards humour to bring smiles to the sad faces. Joe Biden memes were funny because they were based in reality and also because of the collective fear that we all had about Trump's presidency.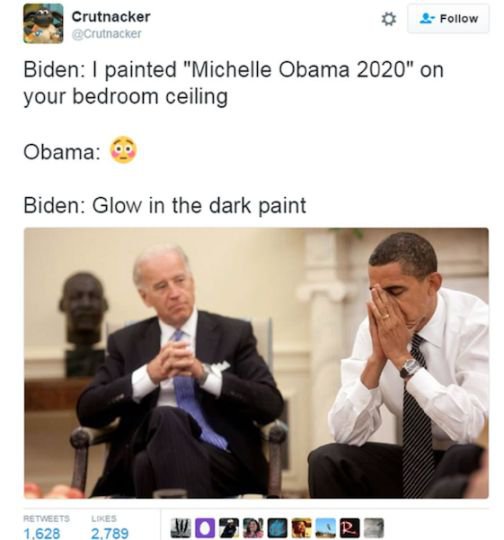 10. Sonam Gupta Bewafa Hai
Despite having so many iconic shows and movie stars (who've done their fair share of weird stuff in life), India had never had a meme of its own. This was our very own desi meme to fight the glorious cause of the swadeshi movement. This meme in India campaign was great for the short while it lived, and then like most other memes, slipped into the annals of obscurity.


11. Modi at Madame Tussauds
What happens when you're the most powerful person in a country that is on the verge of a meme revolution? You then become a huge weapon in the meme weaponry of the country. Modi's amazingly photogenic antics didn't do anything to take away from his Indian Memelord status either.
12. Evil Kermit
Kermit's finest moment this year was when a still image (from 2014's Muppets Most Wanted) of the world's most famous frog facing off with his own evil hooded doppelganger went viral. This meme was used to represent the evil thoughts we have when something very casual happens in the real world.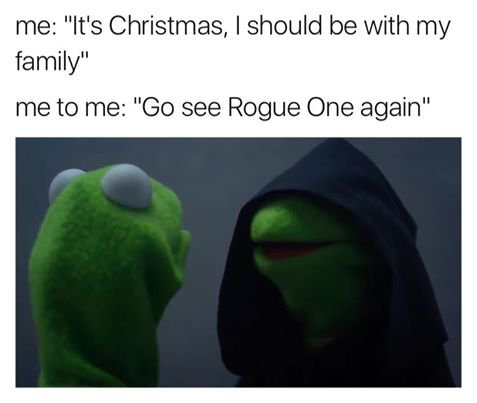 13. Angry Phelps Face
How to honor the most decorated Olympian of all time? Why, make silly memes of his pre-competition face, of course! Phelps' furious competitive face was the butt of all jokes when it comes to being mad at something banal. This was definitely a champion meme worthy of the greatest Olympian to have ever lived.
14. Dat boi
There are memes that are unstructured and their hilarity is extremely obscure. This meme is at the pinnacle of that. The 'Dat boi' meme is funny for some absurd reason. Is it because a frog is riding a unicycle? Or is it because of the 'o shit waddup!'? There are some questions that are better left unanswered.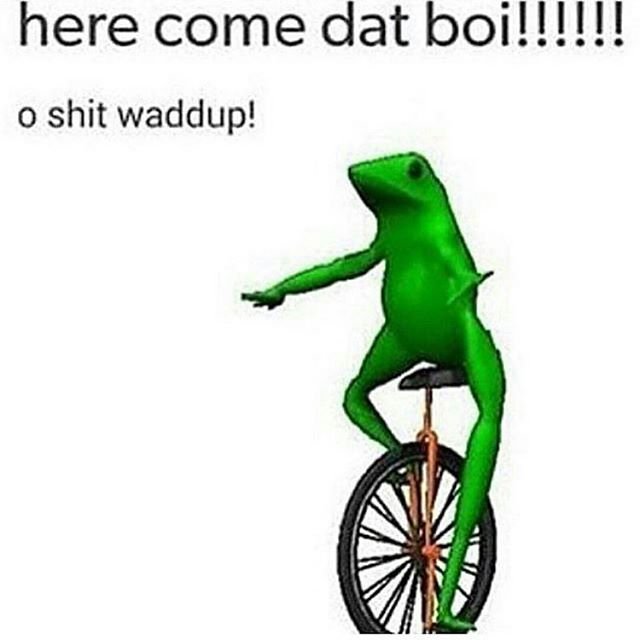 15. Crying Jordan
Michael Jordan had pulled this off way back in 2009 but things came a full circle when President Obama referenced Jordan's meme fame while awarding him with the Presidential Medal of Freedom, which, understandably, made him cry all over again.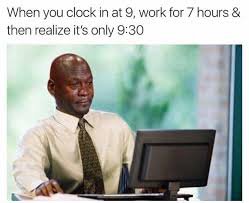 16. Sad Ben Affleck
During an interview for the massively disappointing Batman v Superman: Dawn of Justice, Ben Affleck unleashed a monster on the internet when he seemed to be put off in the middle of Henry Cavill's response. He looked so sad that quite a few came up with an awesome conspiracy theory that he had seen the movie before it had released.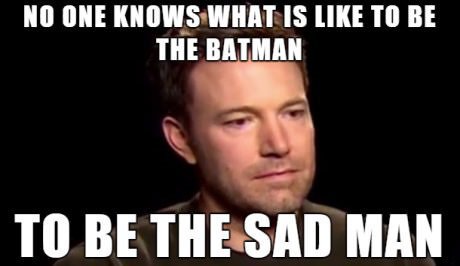 17. Virat Kohli's 'Wall Of Shame' 
Earlier in the year, Virat Kohli was stuttering for form, an event almost unheard of. For some reason, people on the Internet blamed his then former girlfriend, Anushka Sharma for his performances. The Indian batsman responded with a post of Instagram, asking people to have some shame and compassion.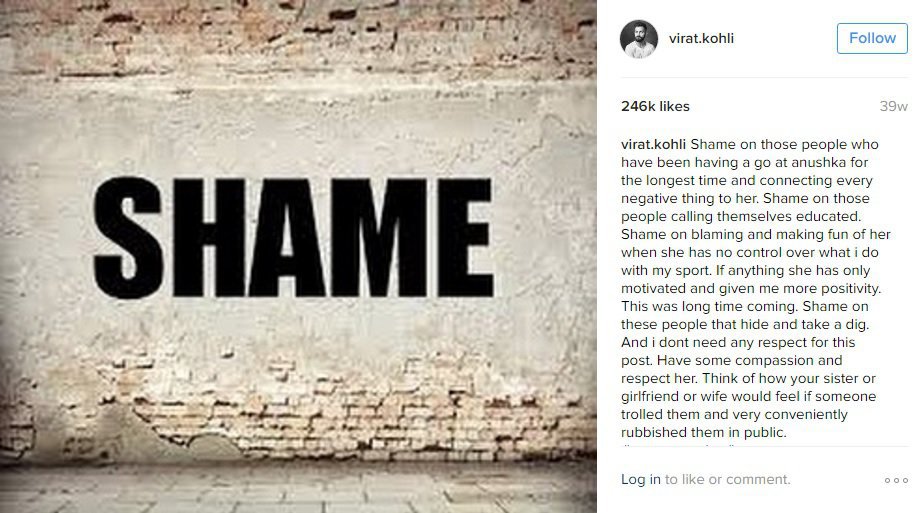 While his post went a long way in shutting the trolls up, it started a mini-meme sensation: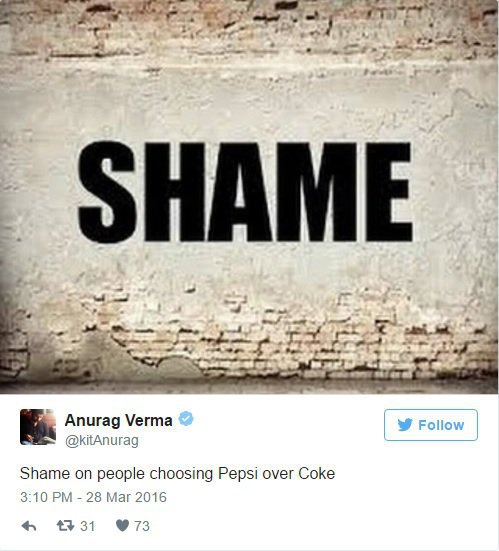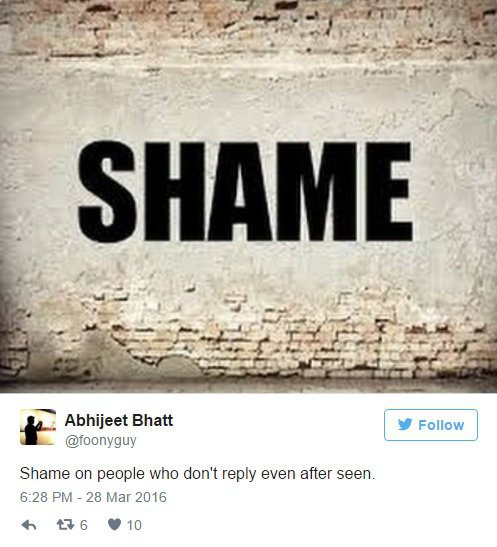 18. Pierce Brosnan and Pan Bahar
On the morning of October 7, 2016, people throughout the country woke up to a smiling, moustached photo of Pierce Bond staring back at them. And his hand, was a tin of Pan Bahar.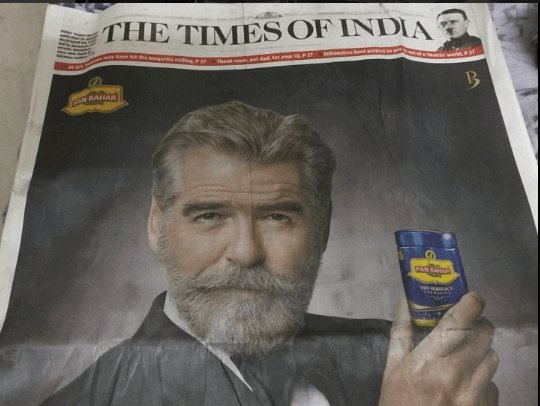 Suffice it to say, the internet was stunned. For second. Then it recovered and did what it does best. Meme.
19. Demonetisation
It has been almost since the government's demonetisation drive to take down corruption began. While the pros and cons of the move are still up for debate, it's fair to say it has been a boon for meme afficionados everywhere.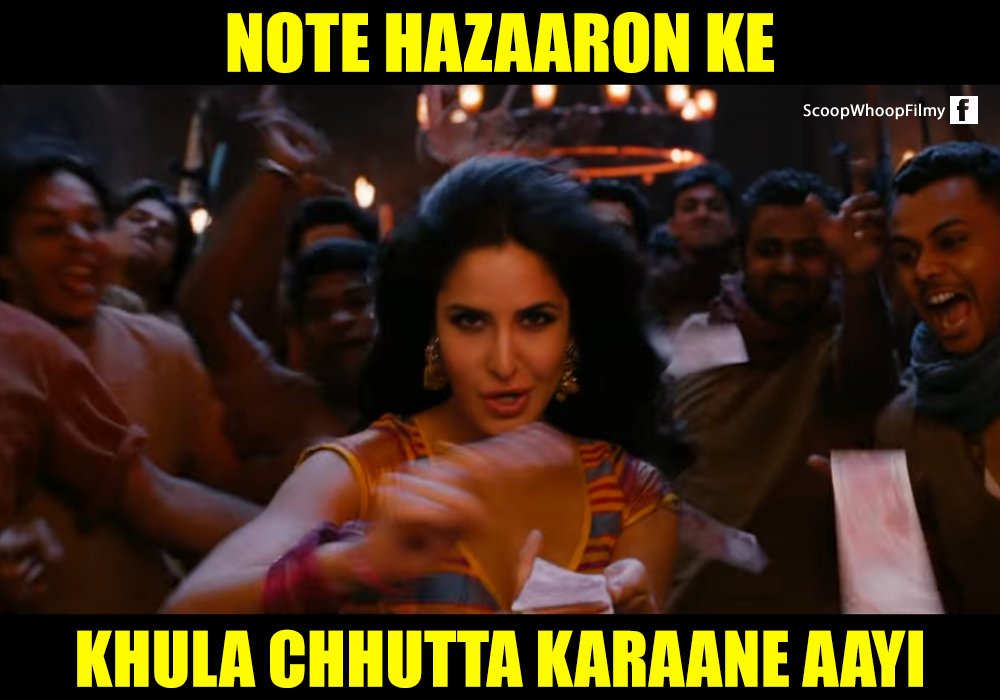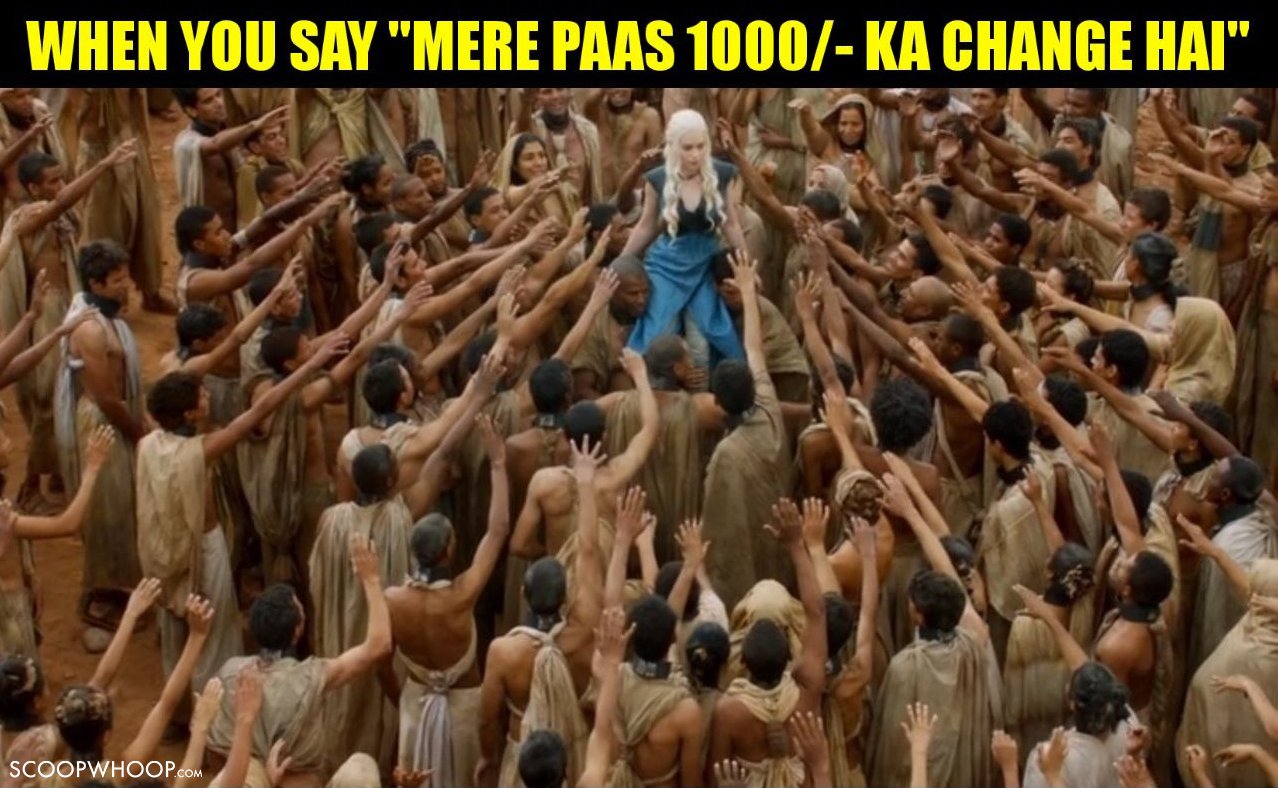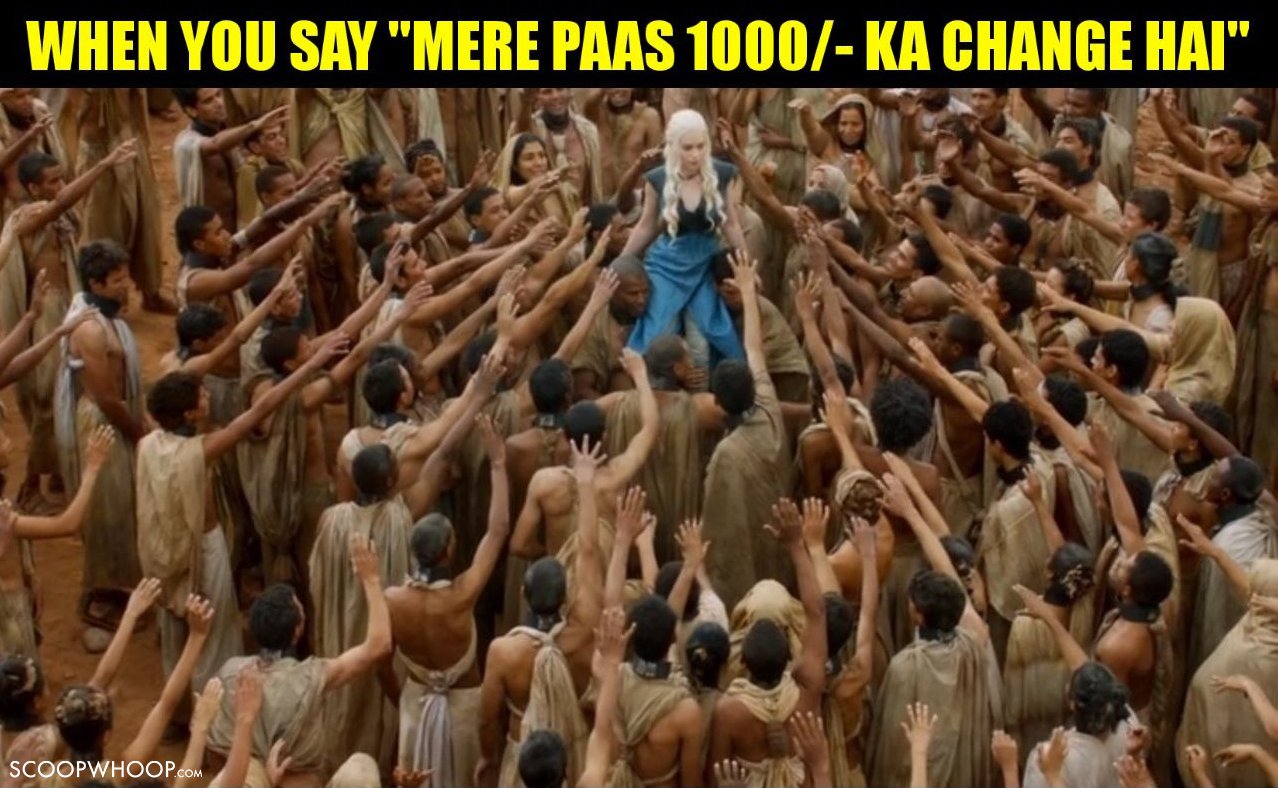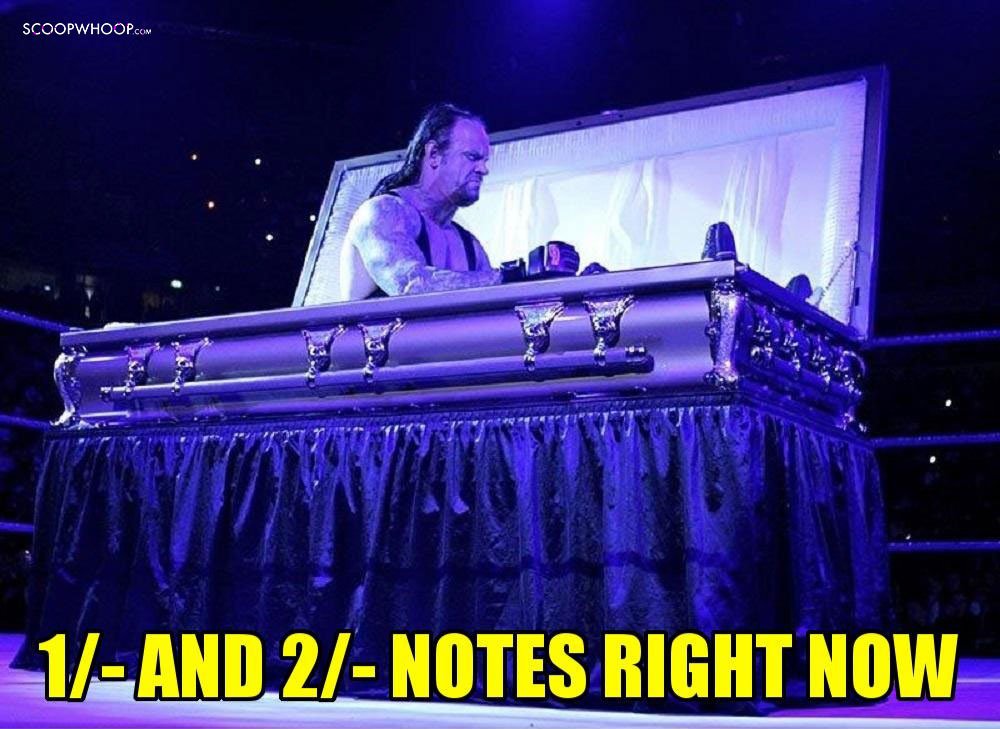 20. Arvind Kejriwal and his crown of flowers
These days, it seems like the mere mention of Arvind Kejriwal is enough to elicit a sneer or guffaw. Earlier this year, the Delhi CM visited Goa to set the groundwork for AAP's work there. That trip also produced this gem: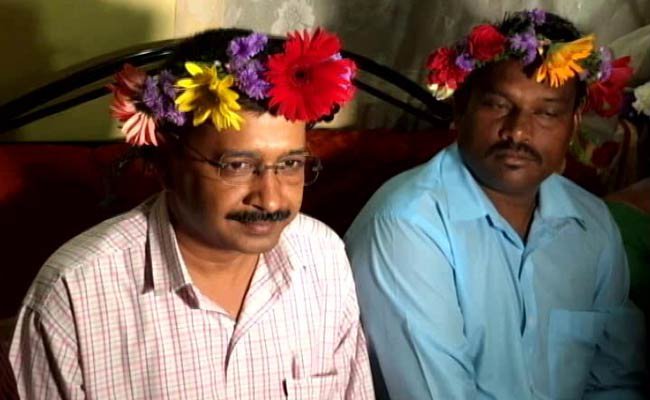 Like dominos, the memes immediately followed:
Which was your favourite meme trend? Do let us know in the comment section below.