Instant delivery services are nothing less than a blessing for us. All thanks to Blinkit, Zomato Instant, Swiggy Instamart, and Zepto, we get our order delivered at our doorstep within a few minutes. These companies are more than just a business-to-consumer space. In fact, their marketing game is quite strong. Engaging, creative, and hilarious. Yep! those are the adjectives for it.
Now, Blinkit (formerly Grofers) has taken its creative marketing to the next level, and this condom advertisement on Twitter is proof of it. The condom ad might hurt all the singles out there.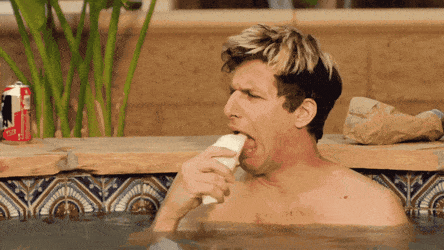 A Twitter user, @itsshivamsaxena, posted a photo of Blinkit's billboard that features the condom ad. It reads, "Condoms we can deliver, a partner we can't."
The Twitter user, who is seemingly single, tweeted, "Right where it hurts."
Here's the post:
Blinkit has suggested a pain relief spray in response to the tweet. Check it out here:
Here's how other Twitterati are reacting to it:
Now imagine what if Blinkit partners with Tinder ever? Sone pe suhaaga! Yeah?