What is the basic criteria to qualify as a major Bollywood star in India? Filmy connections, average looks, six-pack abs and a steep bank account, anyone would say. So what could possibly be the reason that Arbaaz Khan appears to be swimming in a sea with no shore! Today we figured it out – it's actually the industry itself which has conspired against the 'talented actor' to ruin his career.
Here are 10 instances where Bollywood screwed Arbaaz Khan's happiness:
1. Wait, wasn't Bollywood supposed to uplift the uplifted?
Bollywood is often accused to be supportive of the star kids. And there are enough examples to support the argument. However, talk of veteran writer Salim Khan's son and superstar Salman Khan's brother Arbaaz Khan and you'd realize how step-brotherly the industry could behave. Bollywood has paid no heed to this man's struggles to become an actor and have always kept him waiting in the sidelines.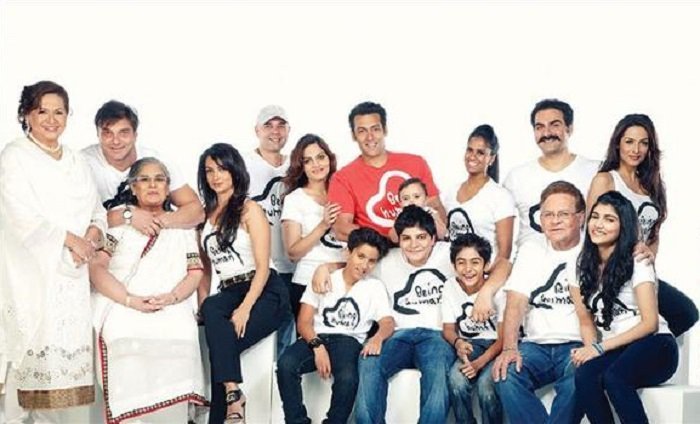 Source: pinkvilla
2. Bollywood isn't even convinced by international sport stars modelling their looks on Arbaaz.
While Indians have forever been aping the West, Arbaaz single-handedly turned the tide in India's favour when international tennis sensation Roger Federer modeled his look on the Indian actor. Trust me Bollywood, a person with such good looks is a keeper.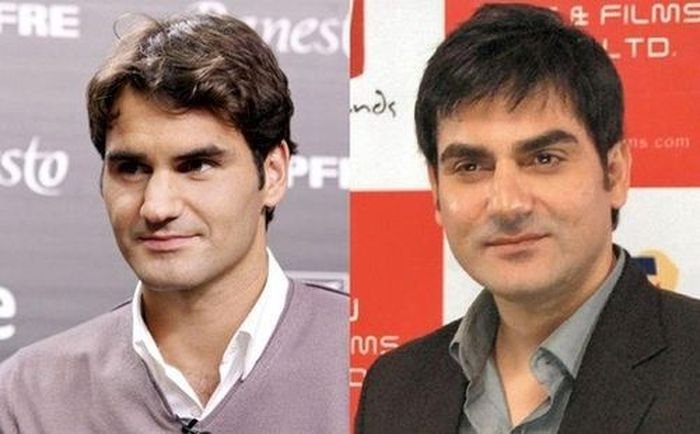 Source: betrendsetter
3. Married one of the hottest girls in Bollywood. Never gets to romance her on-screen.
Arbaaz Khan swept Malaika Arora off her feet and married her. However, for some weird reason, the directors can just not come to think of casting the husband-wife together in a movie. Guess Arbaaz will have to accompany his Anarkali to the disco more often!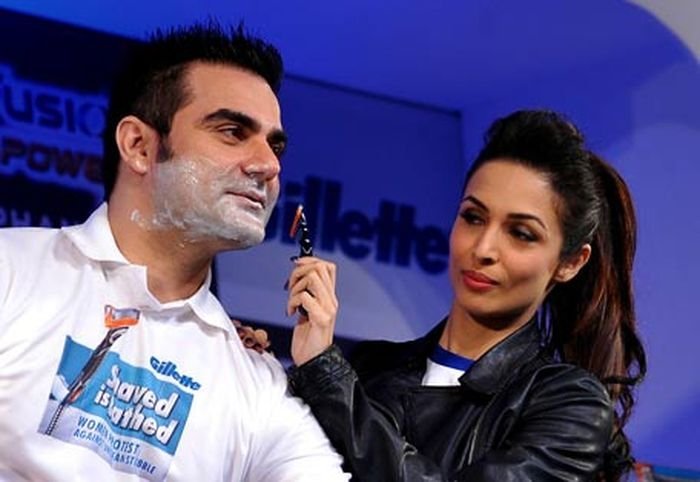 Source: emirates
4. Paired opposite Juhi Chawla in first film. Plays a psychotic wife beater.
Arbaaz Khan got a dream debut with a cast boasting of Juhi Chawla and Rishi Kapoor in Abbas Mastan's 1996 thriller, Daraar. However, of all the possibilities, the makers deemed Arbaaz fit for only playing a psychotic wife beater. Interestingly for Arbaaz, his first impression didn't last for long because his first film made sure no other director would dare to cast Arbaaz in a solo lead.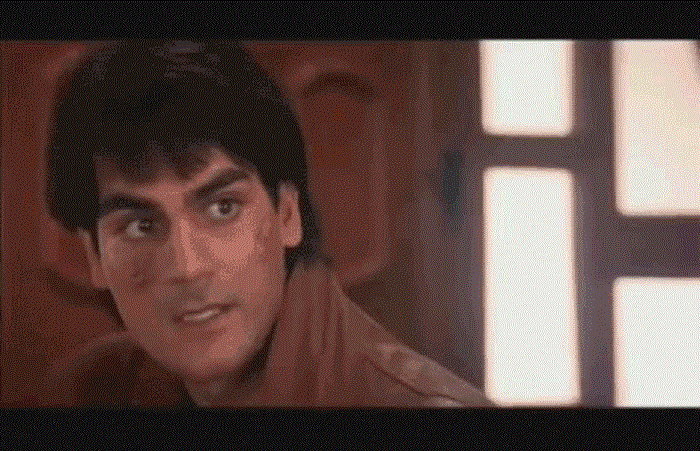 Source: tellychakkar
5. Produces Dabangg and names his own character, Makkhi .
Now it's one thing to know your worth and another to embarrass yourself. With Dabangg, Arbaaz started his production career and ended his acting career. He essayed the role of Salman's worthless younger brother (purely coincidental) Makkhi. And guess what, Makkhi turned out to be the only Arbaaz Khan role which the audiences liked!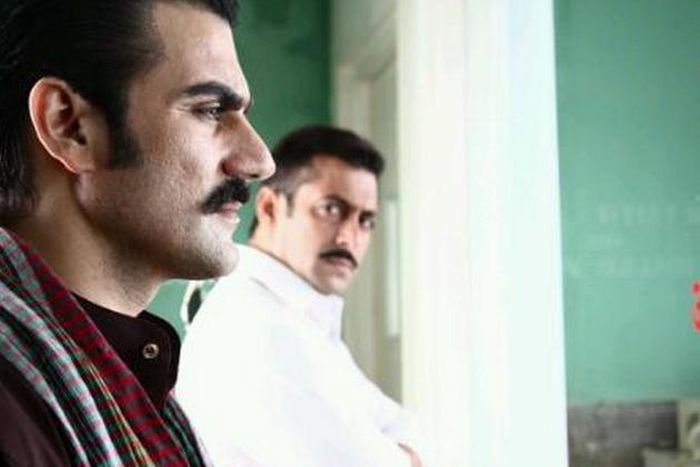 Source: ibnlive
6. Malaika earns more money from item numbers than Arbaaz's acting/direction/production career put together.
If behind every successful item girl, there's a supportive husband. Then that husband's got to be Arbaaz Khan. While Malaika has never been short on work even after motherhood, it's Arbaaz who's been managing her appointments with directors really well. As long as the couple is laughing their way to the bank, nobody seems to be minding Munni's badnaami!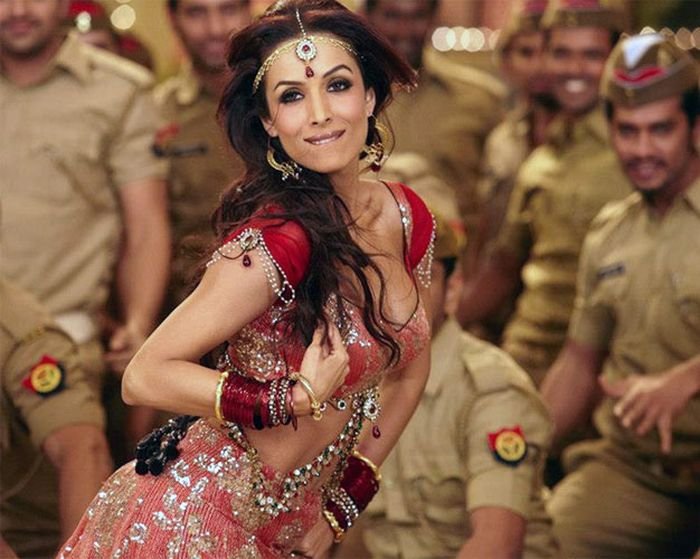 Source: fridaybrands
7. Becomes the laughing stock of the comedy show he is supposed to judge.
Arbaaz Khan replaced Rohit Shetty as the judge of an immensely popular comedy show on a leading entertainment channel. And that somehow infused a breath of fresh air into the show. With incoming of Arbaaz Khan, suddenly the contestants found fresh fodder for newer and better punches. And Arbaaz Khan sat there giggling and laughing at his own mediocrity. So much for desperate times, eh?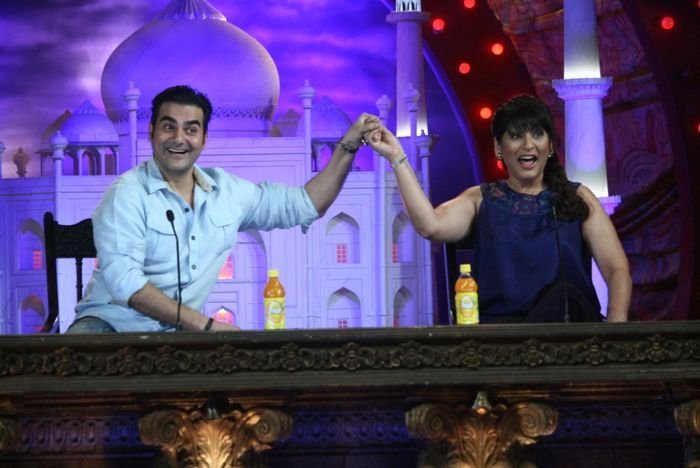 Source: tellytimes
8. Shares the apartment with his brother, waits for years to get his dates.
3 Idiots gave us a life lesson – dost jab fail ho jaye to dukh hota hai… lekin jab first ajaye to aur dukh hota hai – seems like the logic works in the case of brothers too! How else would you explain the ordeal of a struggling director trying to cast his own brother in his film but his brother won't give him free dates for years together!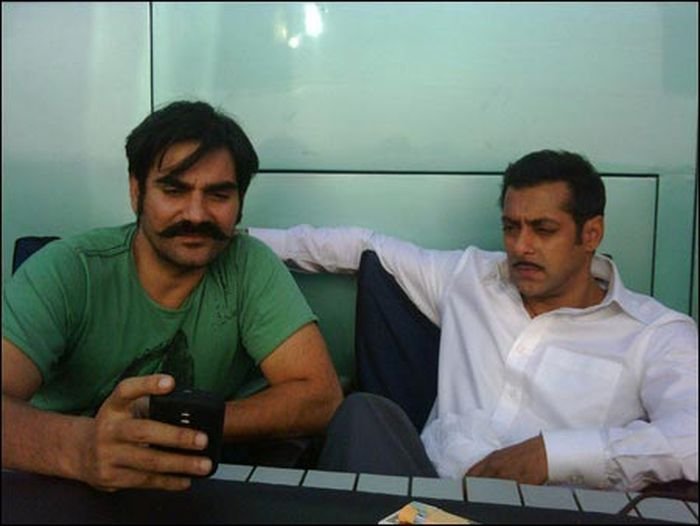 Source: glamsham
9. Launches comedian Kapil Sharma in movies. Plays his sidekick.
It's common knowledge that Arbaaz Khan recommended comedian Kapil Sharma for various movie roles, especially after Sohail Khan promised a movie to the comedian on a reality show. Ironically, when it was finally time for Kapil Sharma to shine on the big screen, makers of Kis Kisko Pyaar Karoon roped Arbaaz to play an irrelevant character in the movie.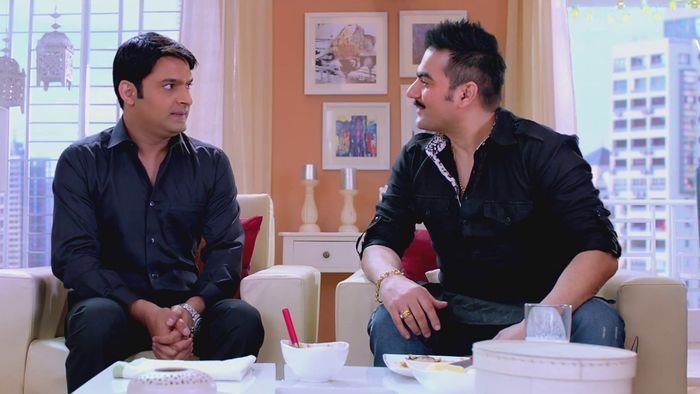 Source: movizark
10. Last time someone from Salman's family struggled so much, Atul Agnihotri was trying to act in Krantiveer .
And yes, if your life has come to the point where you're compared to Atul Agnihotri, you're fate is pretty much sealed.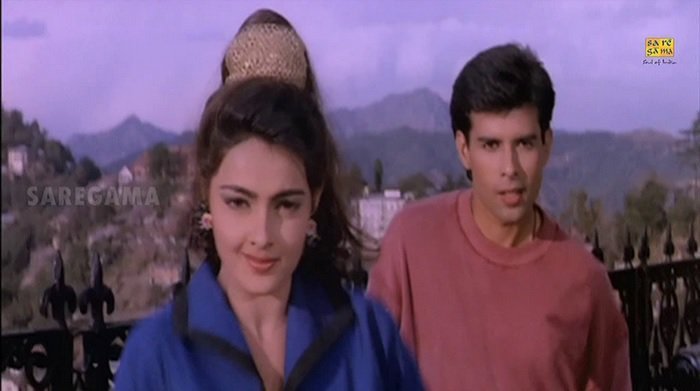 Source: youtube
Why you no like Arbaaz Khan, Bollywood?