I remember when I once caught a bad case of pneumonia because I was dancing shirtless in my living room to the tunes of "oh oh jaane jaana" , in the midst of high fever. I had to make do with pretend strumming my monster truck/transformers toy because I didn't have an electric guitar like Salman played, without a wire, which I think is just as good.
My point is, p eople get influenced by movies. Therefore, when a film hero stalks and forces his unwanted attention on the heroine, yet ends up getting the girl, it sends the most outrageous message to the public; that a woman's NO means a YES.
Here are 10 stalker films that were really about obsession and lust but mistaken to be romantic.
1. Darr (1993)
Shah Rukh Khan as a stalker who does a great impression of Shah Rukh Khan.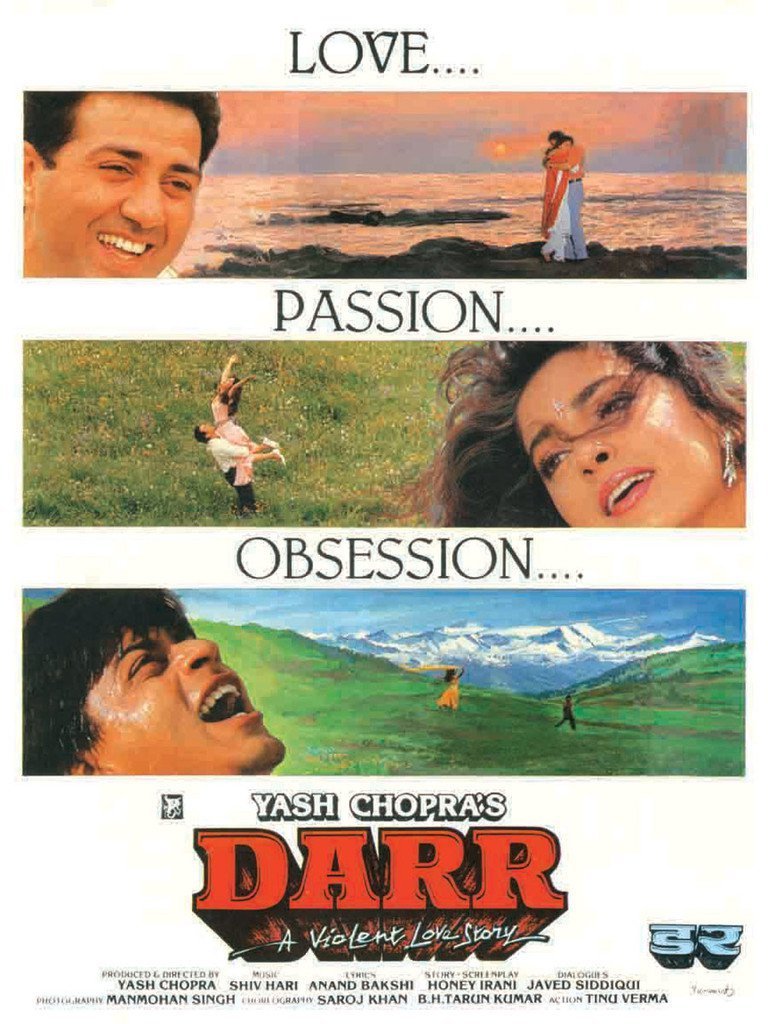 This is the movie that pushed SRK into the mainstream. His portrayal of Rahul, a crazed one-sided lover, captured the imaginations of stuttering stalkers everywhere. We have a lot of those in Delhi. And they all live in Lajpat Nagar.
Rahul believes that true love can only be experienced by prank calling or carving her name out on his chest. He also has a creepy pick-up line, which he practices on Kiran's 8 foot tall pictures which are projected on each wall of his house –
" Tu haan kar, ya na kar , tu hai meri Kiran" .
So whether you like it or not, Kiran, he's gonna k-k-k-come for you.
2. Deewana Mujh Sa Nahi
Aamir Khan plays a photographer who falls in love with a model who falls in love with a douche.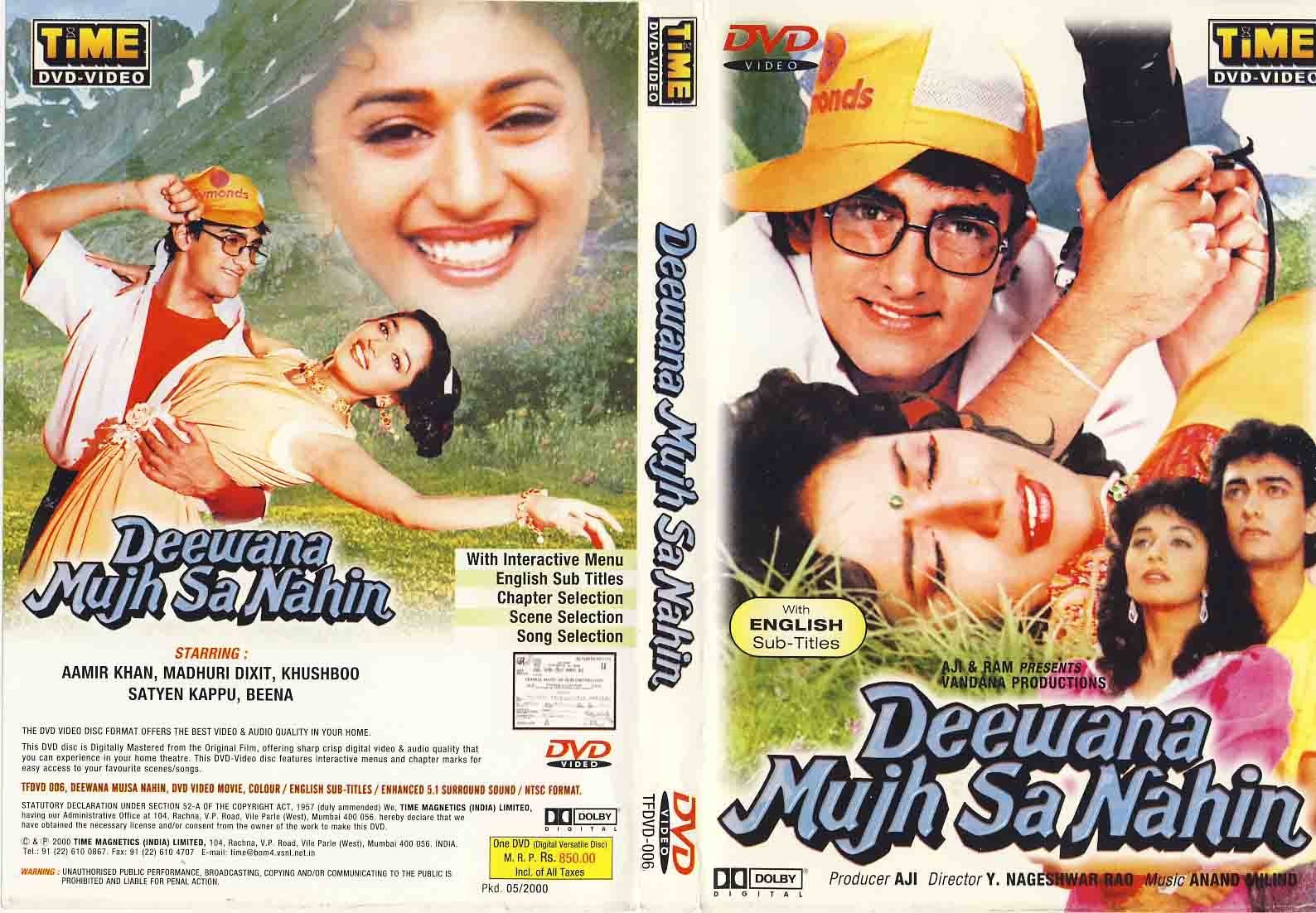 This is the plot : Ajay has fallen in love with Anita, and believes that she is also in love with him. But she only takes him for a friend. She eventually gets engaged to one Vikram (who is obviously not Ajay, but Ajay don't give a damn).
Yet, Ajay still believes that Anita loves him, and he also starts making preparations for his marriage with Anita (which is not insane at all). Anita must now take appropriate steps to stop Ajay's obsession with her, before the matter gets out of hand.
This is it, this is the problem. Why should she take steps? She should just hand over the matter to police. How is it her fault that he is a dhokla?
Oh wait, somehow she end up marrying Vijay, not Vikram. Hmm. You win, bollywood, you win.
3. Deewangi (2002)
Ajay Devgan as a man suffering from multiple personality disorder… and both personalities, had bad teeth.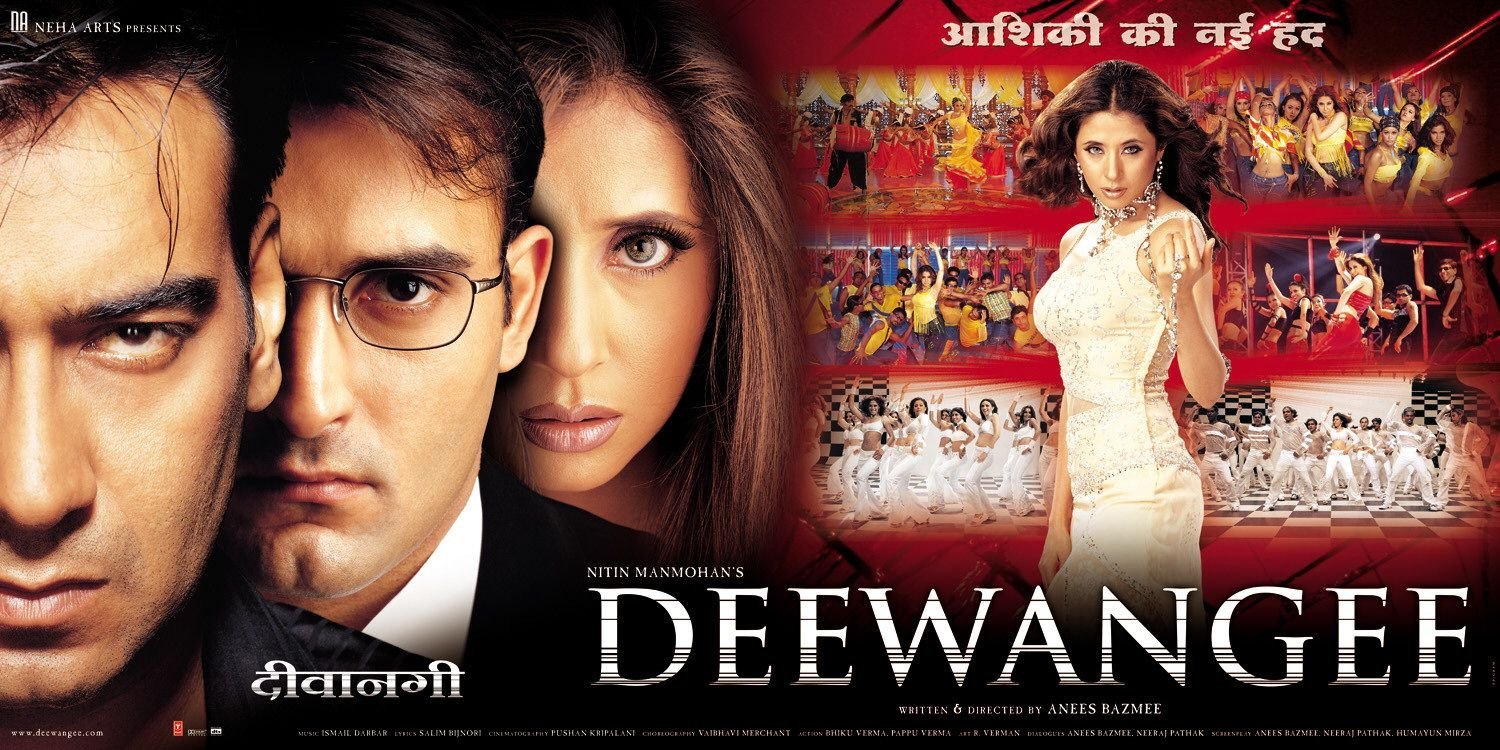 Ajay Devgan plays the role of Taran, who is Sargam's (Urmila Matondkar) vocal coach and childhood friend in the movie. In the film, the parents of Tarun and Sargam decide that they should get married when they were small children. However, due to her parents shifting to the city, the same never became possible.
This childhood episode remained in Taran's mind forever. Even when he grows up, he mistakes her admiration for reciprocal love. He then models his life in a such a way that he could be part of Sargams' singing career and 'get rid off' any and all male competition along his way.
Yes, it's creepy. But it's kind of an engaging thriller and has good acting.
4. Saawariya (2007)
Ranbir Kapoor's first gig where his character was a player who frequents brothels and remains surrounded by women all day. Also, is kind of talented. Also, is named Ranbir. Go figure.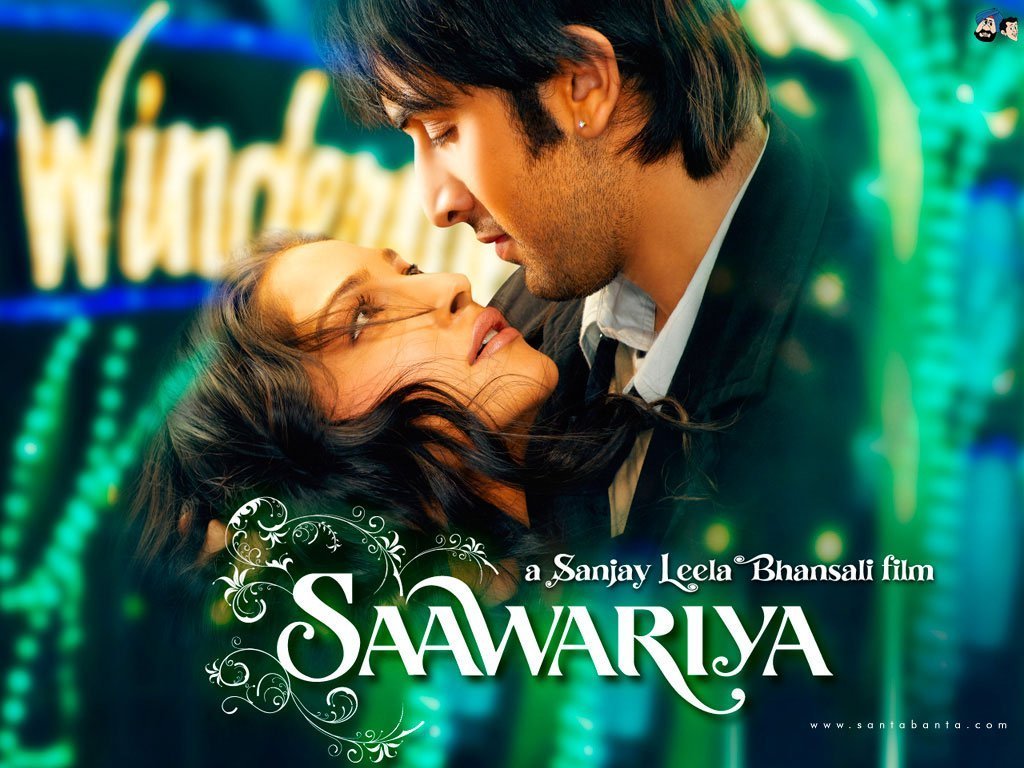 Ranbir Kapoors chases Sonam Kapoor relentlessly in the movie and falls in one-sided love with her. Some would say following a chick around all day and flashing the moon (or mooning the flash? What?) is creepy, but not when your eyes are fluttery and your abs are defined. Then it's called romantic Hindi cinema.
5. Daraar (1996)
An award winning role of an abusive husband and stalker by Arbaaz Khan, proving that domestic abuse comes naturally to the family.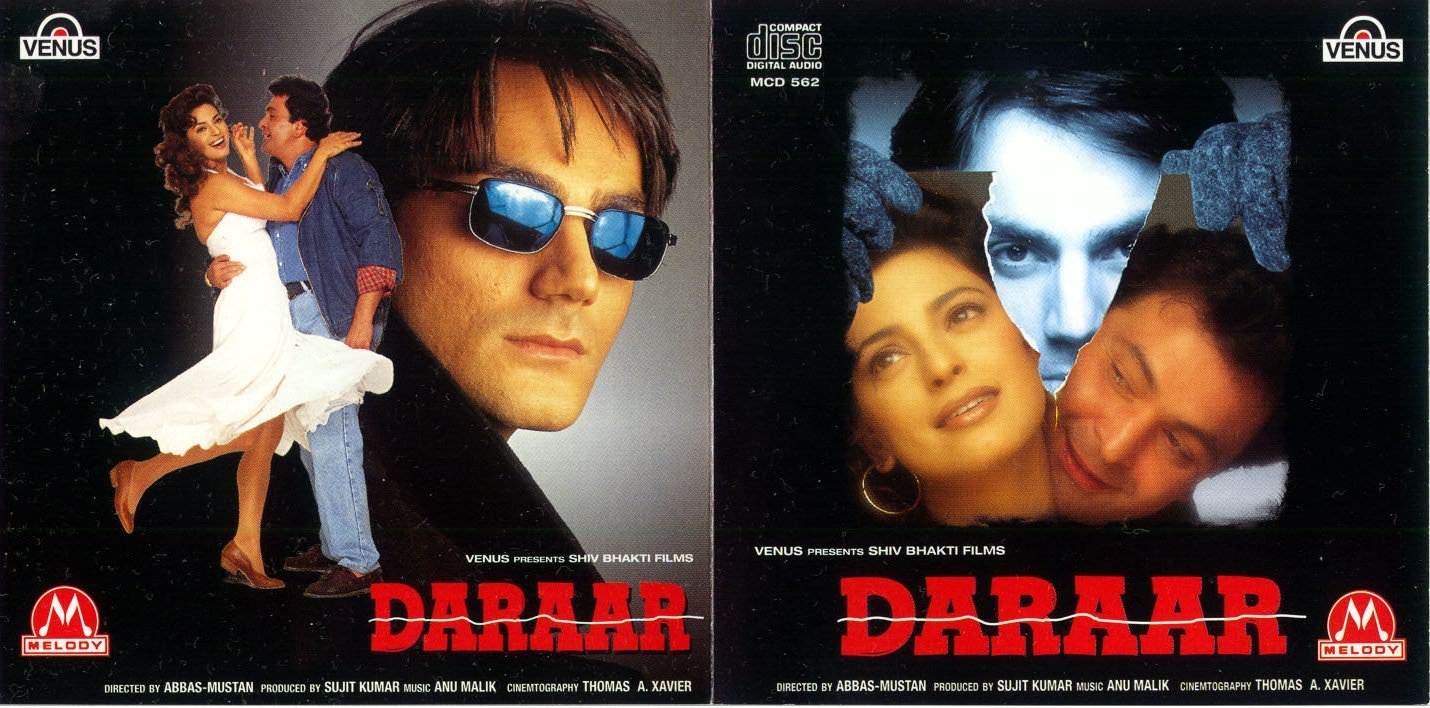 Arbaaz Khan won (three words I didn't think I'd ever say) the award for Best Villain for this role. Based on the hollywood film 'Sleeping with the Enemy', Arbaaz plays the role of Vikram, an abusive husband to Priya (Juhi Chawla) and constantly subjects her to physical abuse. One day, in a boating accident, Priya floats away and he presumes her to be dead, whereas, she actually escapes to Shimla.
Once he finds out that she is alive and has remarried, Vikram then drops everything and goes to Shimla to stalk his ex wife and kill her new husband. He suddenly becomes a murderer and stalker and terrorises his ex wife's new life.
As you do.
6. Tere Naam
Salman Khan as Jesus in the Bhai-ble of Bhai fans.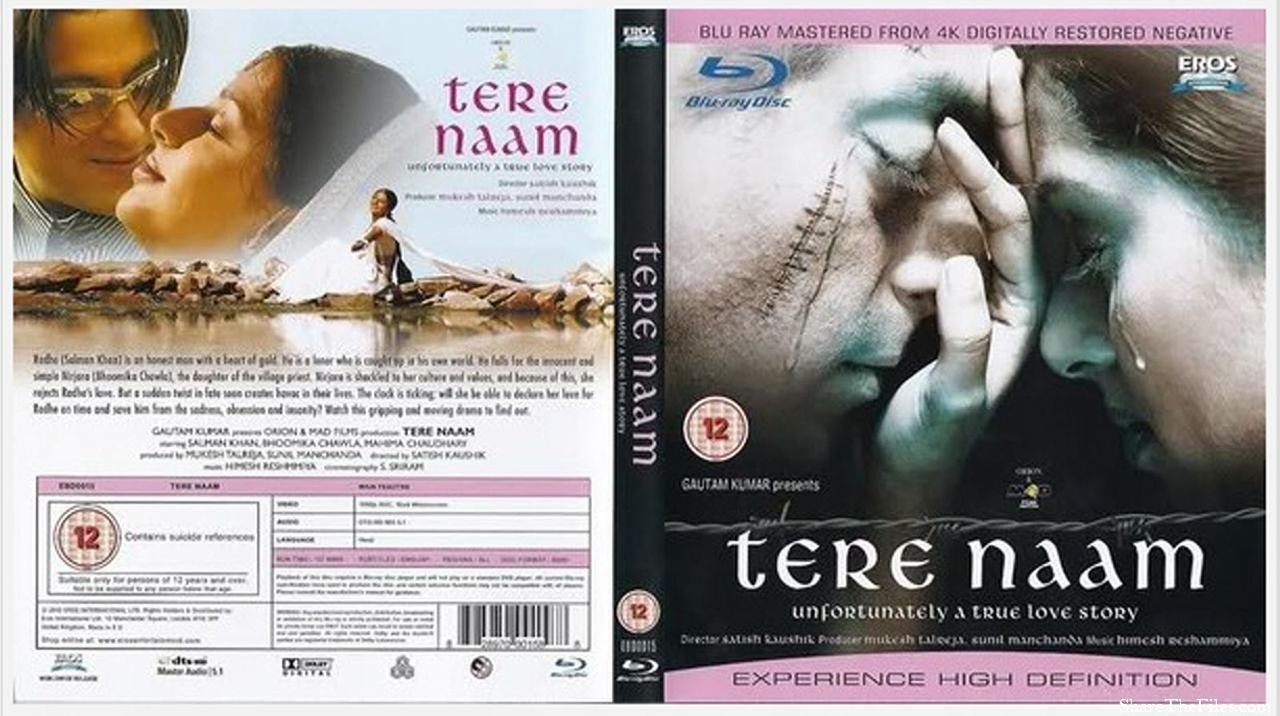 Radhe bhaiya is shown as the bad ass stalker guy in college, who can get any woman and beat any man he wants, when he wants.
From the opening song sequence, it is shown that his character is a badass . In fact his character wanted to be a badass so bad, I think everyone watching was wishing god give him piles.
Bhoomika Chawala is shown to be the most sanskari daughter ever. She has that good value face even when she's alone. She is so sanskari, that her fathers fellow priest says that just hearing her sing hymns gets rid of all his life's worries (which includes living the life of a brahmachari) and decided that she shouldn't go to college and just get married right then. I think her singing turned hymn on.
The badass almost gets the chick, too.
7. Raanjhanaa (2013)
Dhanush knows what he's stalking about.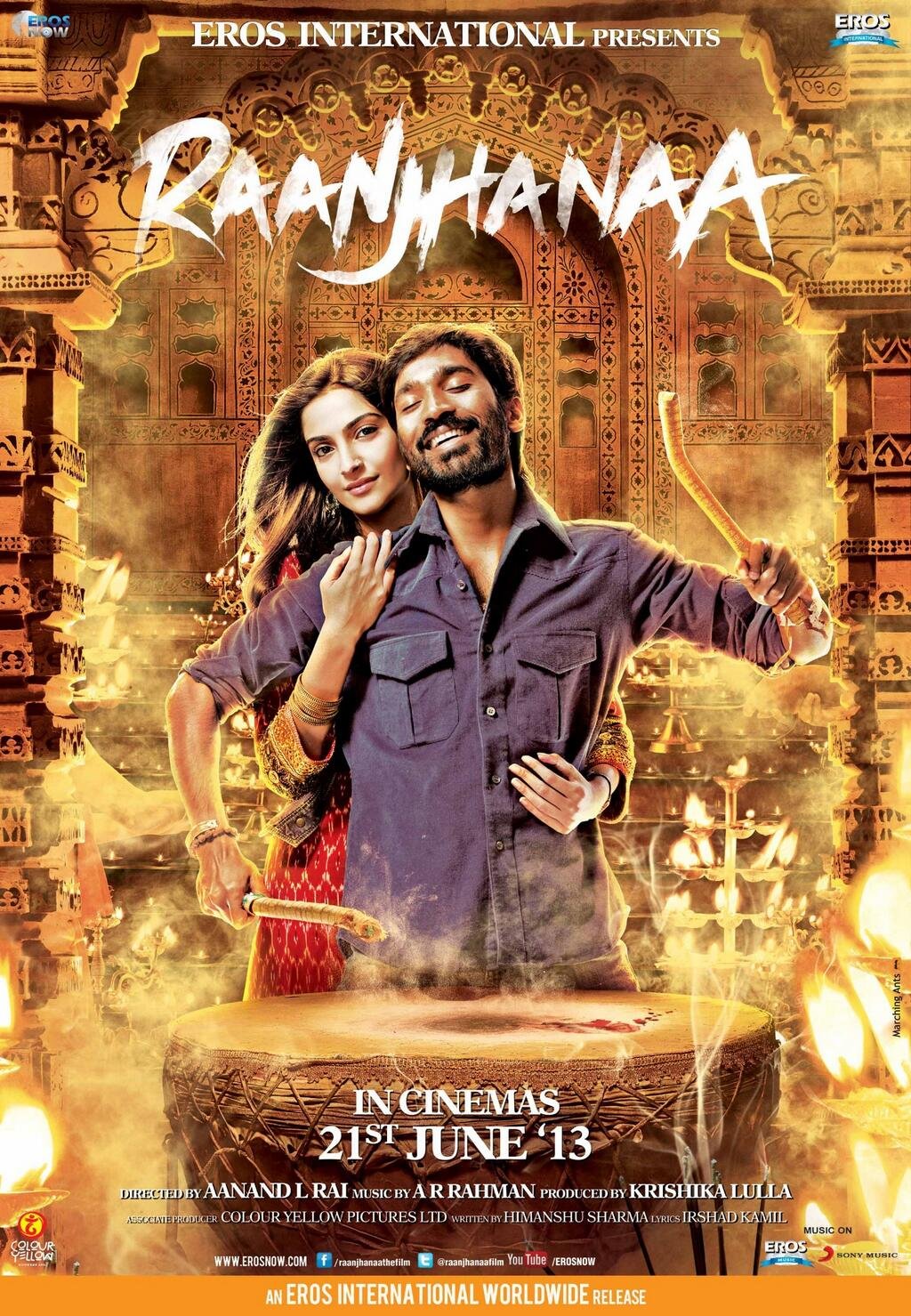 It is already pretty creepy what the hero is doing to woo the heroine… stalking her all around Varanasi, grabbing her hand in public, etc. But, what is even creepier, is that the heroine doesn't mind too much. She even says she appreciates the consistency of his daily unwanted advances.
Even when she rejects him, she says it's because he belongs to a different religion. Not because she thinks he's a fucking looney toon. Which she should.
Dhanush's character believes that there are two ways to impress a woman in UP. First, is to work hard to get her. When that doesn't work, you scare her. So, he threatens to cut his wrist if she says she doesn't love him. She says it. He cuts wrist. She hugs and kisses him.
So kids, what have we learnt here today?
8. Jeet (1996)
Sunny Deol playing a buff stalker guy with muscles, who really doesn't have muscles and is kinda chunky. But is still a stalker.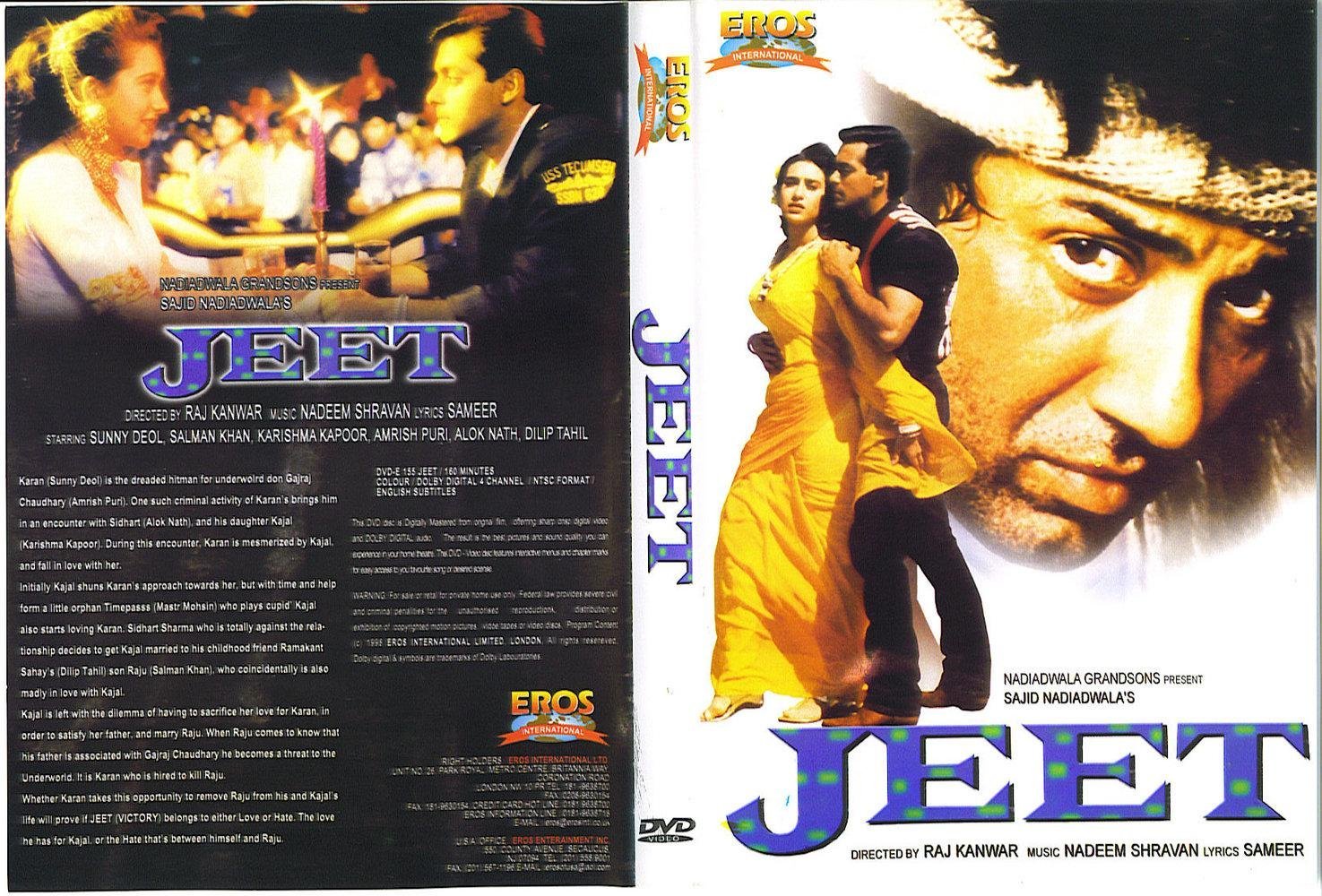 Sunny Deol plays Karan, a criminal working for the kingpin Gajraj Chaudhry ( Amrish Puri) and falls in love with Kajal (Karishma Kapoor) and starts stalking her around everywhere. Initially she dislikes him. But gradually, they fall in love and Karan leaves the world of crime to return to a normal life.
At a point of time, Sunny Deol even kills a dude in front of Karishma Kapoor and her father. Even then, somehow she falls for him. Then, she leaves him for Salman Khan. But how much of a difference would that have made, right?
9. Anjaam (1994)
SRK k-k-k-comes back as the stalker guy, this time richer and creepier.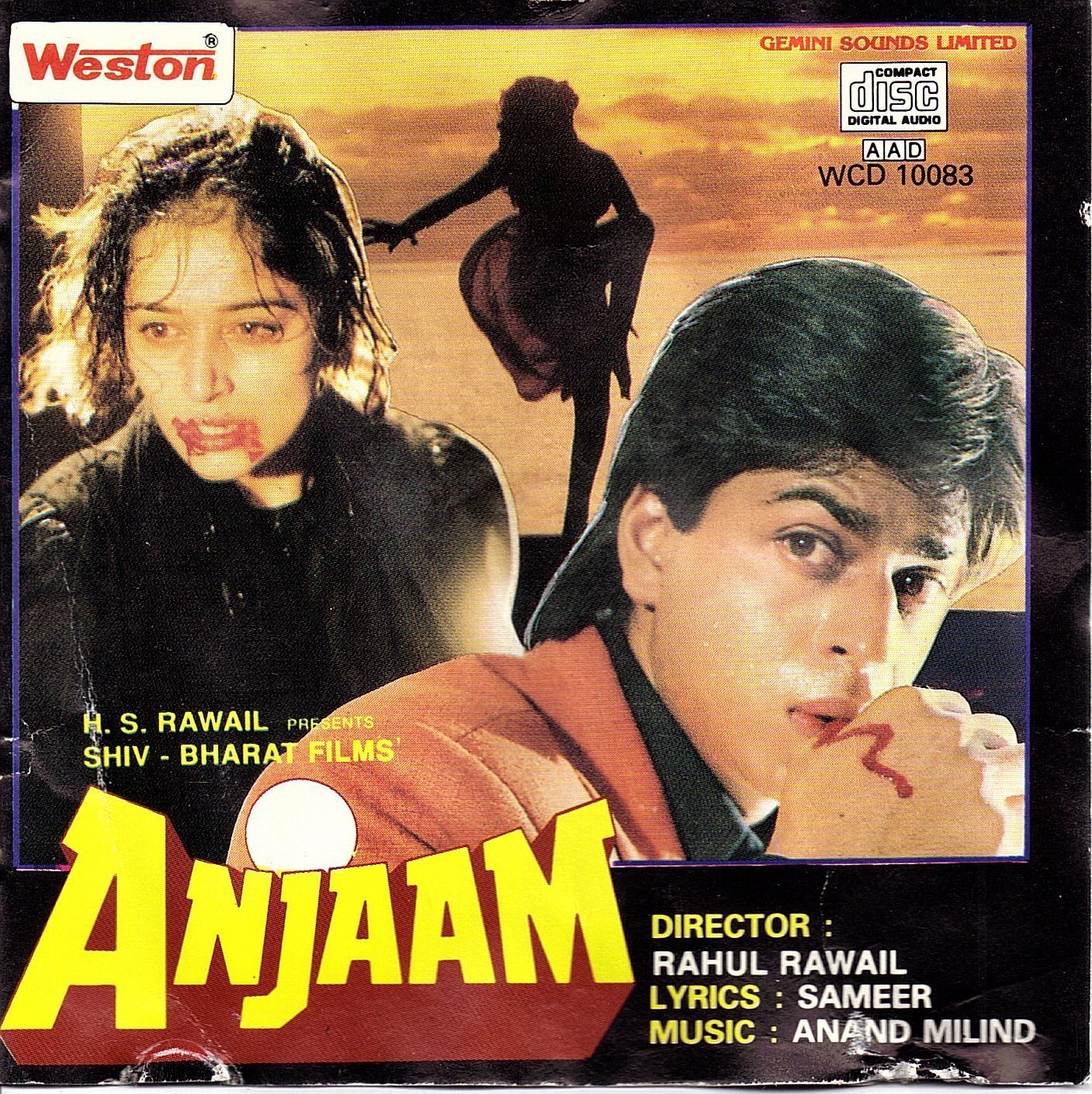 When Vijay (SRK) meets Shivani (Madhuri Dixit) at a discotheque, he falls in love with her immediately. She then rejects his advances which suddenly awakens the dormant stalker in Vijay.
After that, he stalks her no end, and propositions her innumerable times, getting rejected each time. There is also this exceptionally creepy flight scene which is shown in a comical way, but if you really think about what's happening, it should make you uneasy.
10. Sholay (1975)
Please sirf mere jaise kutte ke hi saamne naachna, Basanti!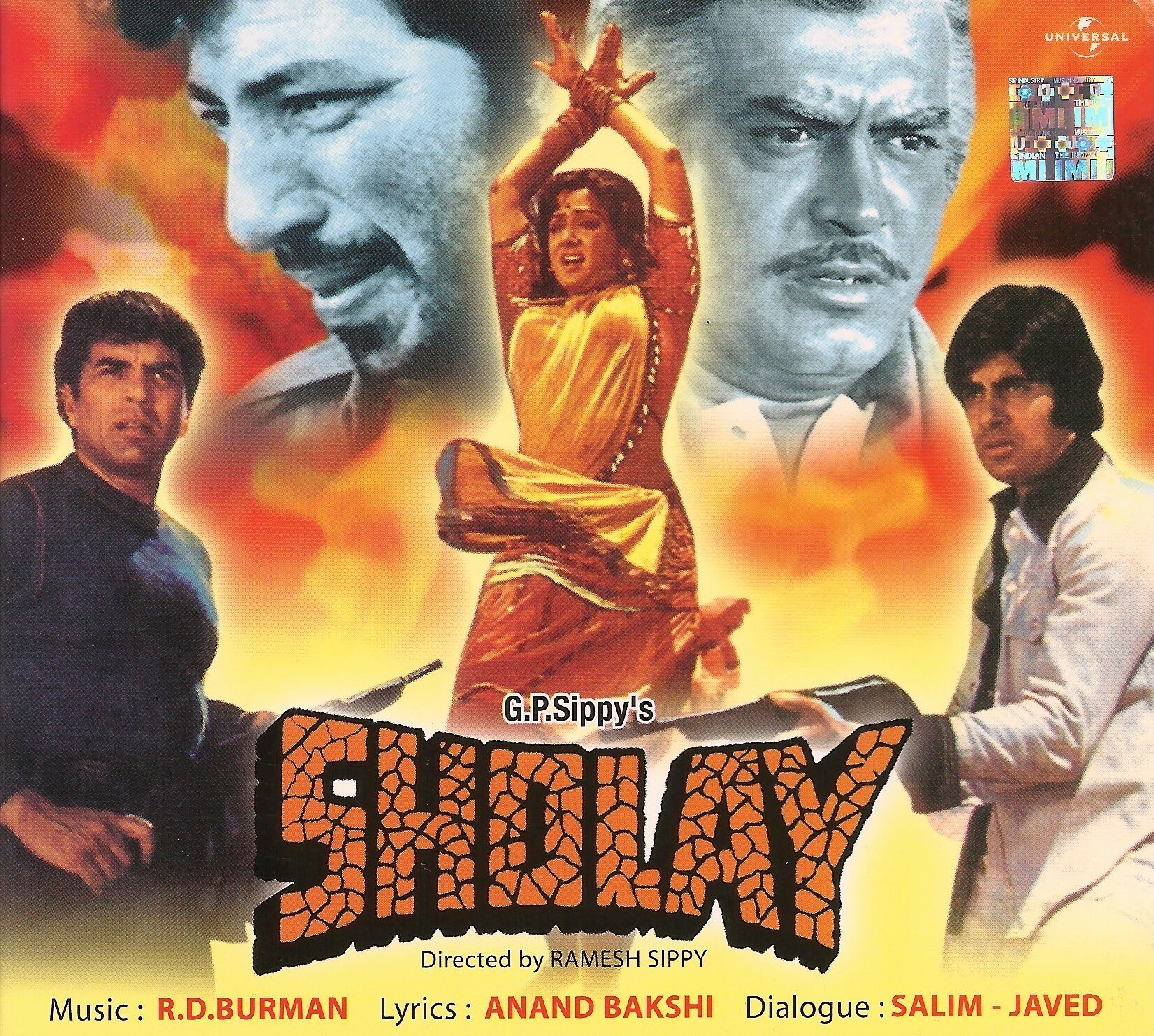 Dharmendra teaches our previous generation how to win a woman. He jumps on the horse carriage of tongawali Hema Malini, grabbing her from behind. She fights him off, knocking him off the tonga . But he again climbs aboard and continues the stalking serenade, while singing, " Koi hasina jab rooth jati hai to, aur bhi hasin ho jati hai ."
Which basically means, that when a beautiful girl gets pissed off with you, she becomes even more beautiful. You should thus piss off a woman to the point she becomes Hema Malini and then threaten to kill yourself in order to marry her.
That's fool proof.
Films that glorify harassment as simply 'wooing' the woman, definitely invite repetition of the acts of the hero by civilians. Sometimes, absurdly enough, it works
in the stalkers favour
. But mostly, it's a horrendous thing to do and
no
woman would appreciate it.
Alright, it's time for me to go for a stroll. The girl of my dreams just boarded the bus to her work. Peace.