Bhai-behen ka rishta!
When we are talking about families, the love-hate relationship of brothers and sisters is one of a kind. From out-of-the-way pranks to unnecessary hate (and love), there is a sense of admiration only a brother-sister duo can comprehend. 
The bond never fades and is much more stronger than a brother-brother or a sister-sister bond. Your sister fought with you every time you put some cricket match on TV & your brother just randomly made you smell his armpits, scarring you for life!
But amidst all the silly fights and arguments, there's a unique kind of love. Standing up for each other, supporting each other at every step and no matter where life takes you, never, ever losing touch. The bond of a brother-sister can't be explained in words. You can only feel it! 
But what it's like on an everyday basis? These 20 tweets pretty much sum it up!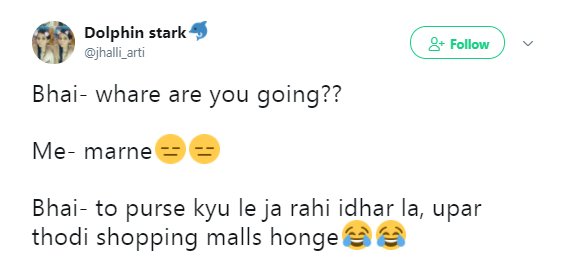 2. 

 3. 

4. 

 5.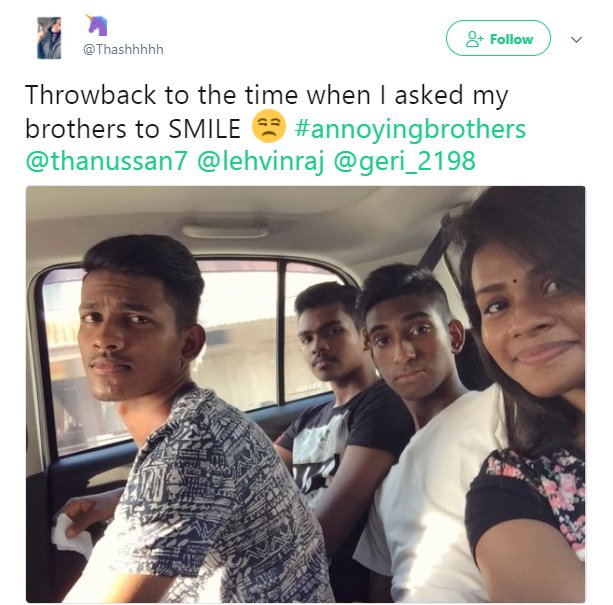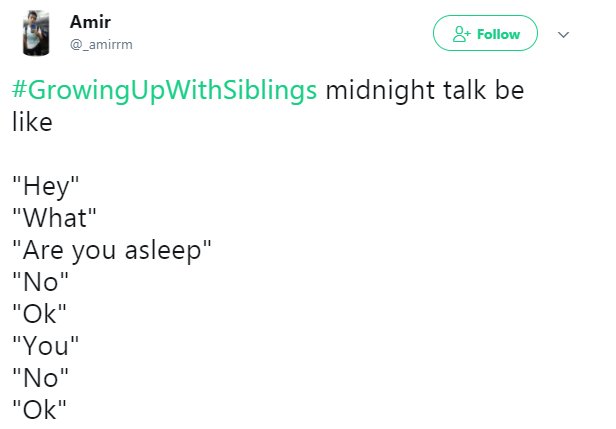 7. 

 8.

 9.

 10.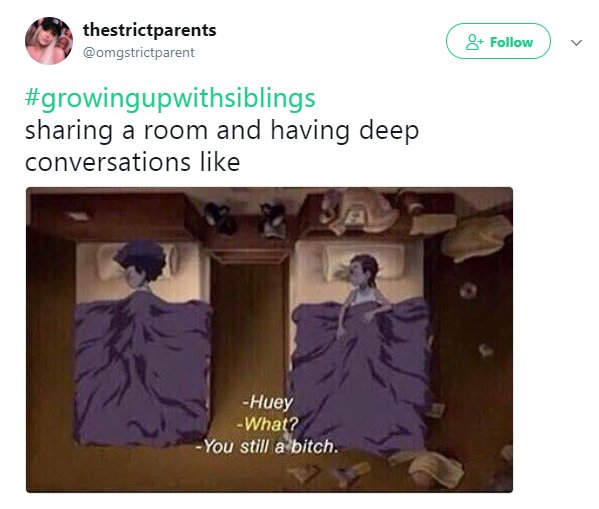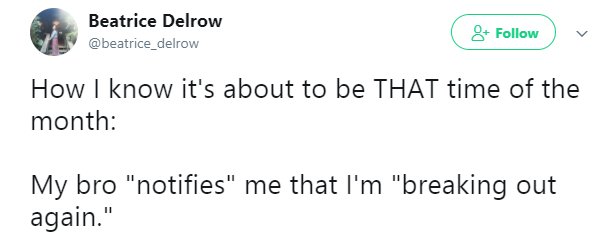 12.

 13.

 14.

15.


 17.

 18.

 19.

 20.