2019 is here and you must be getting all sorts of 'know your future' messages, which can be tempting to read sometimes. But most of us can agree that they are hardly ever accurate. I mean, I am sure next year will be a roller coaster ride; every year of my life has been.
So, I did some research and made honest zodiac predictions for 2019 that you can read, and cry afterwards.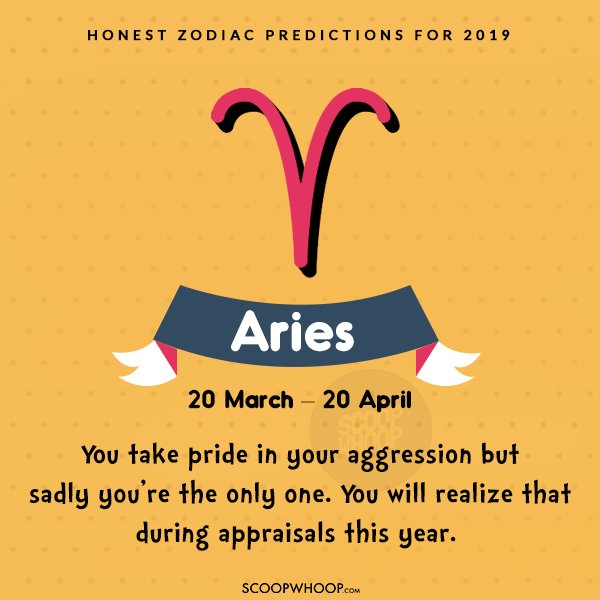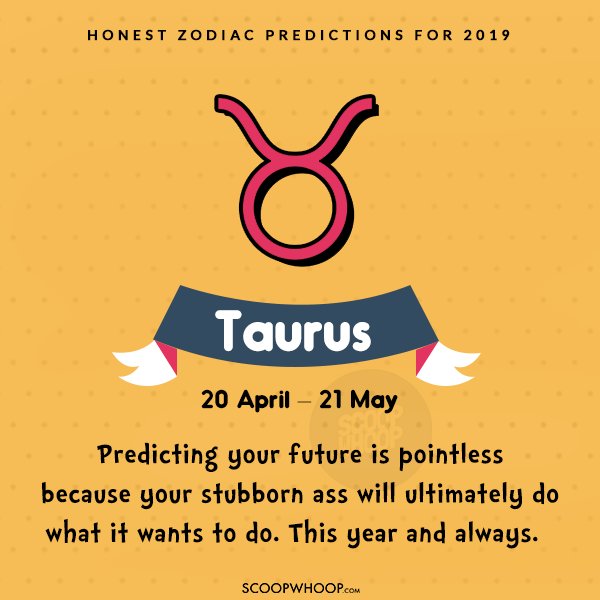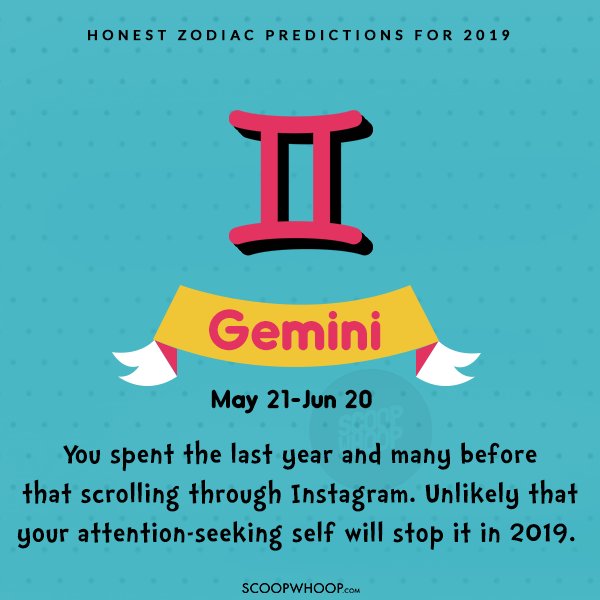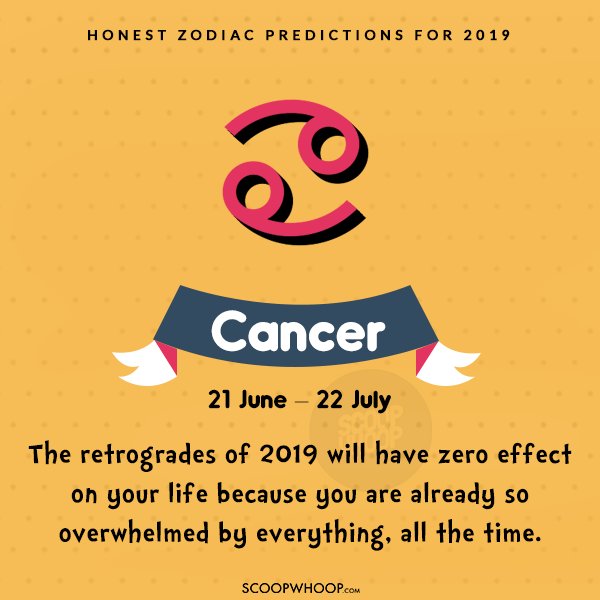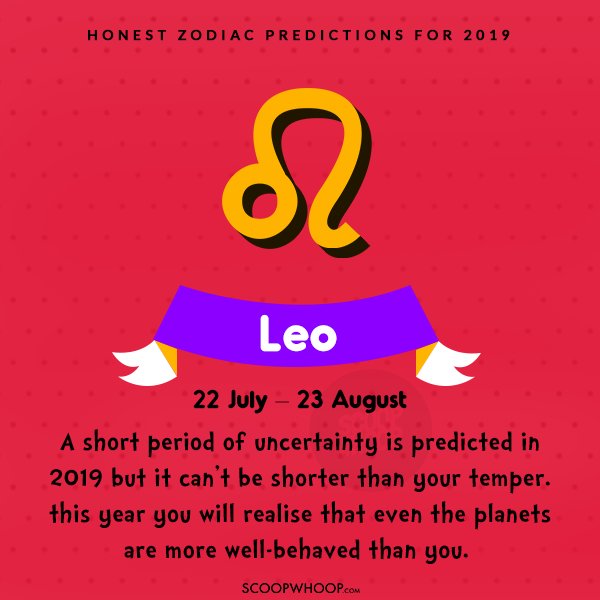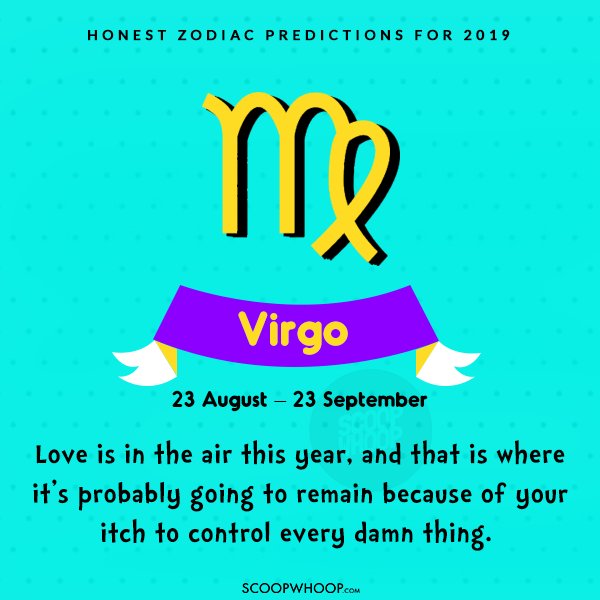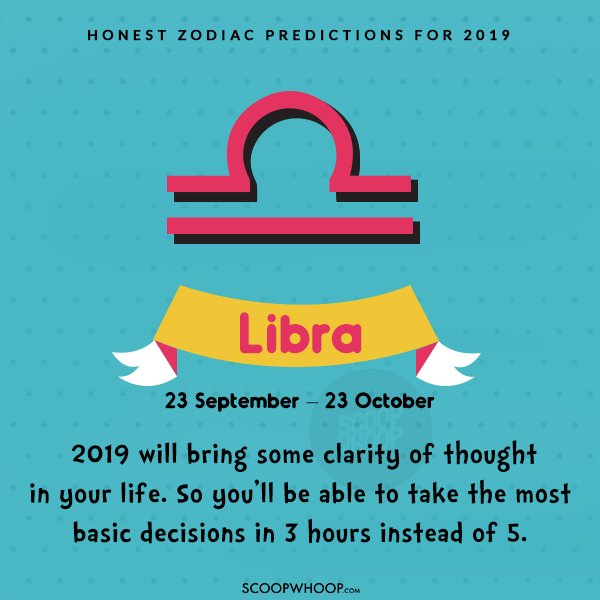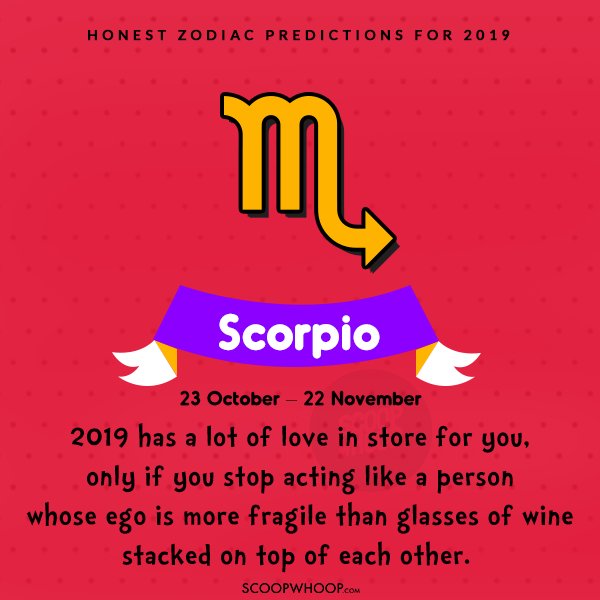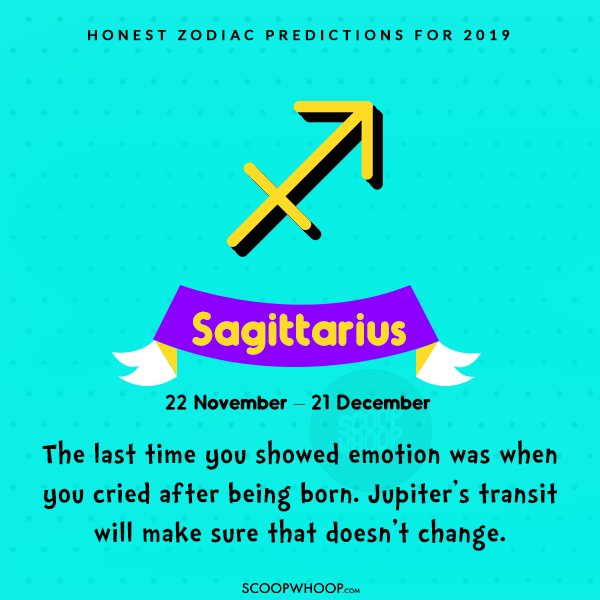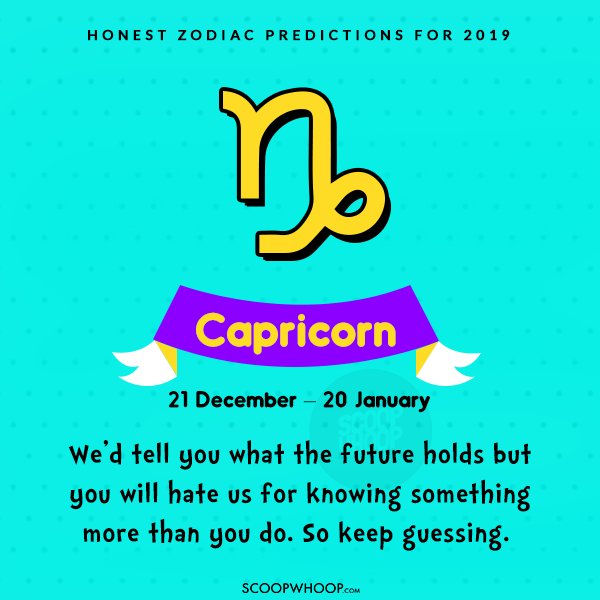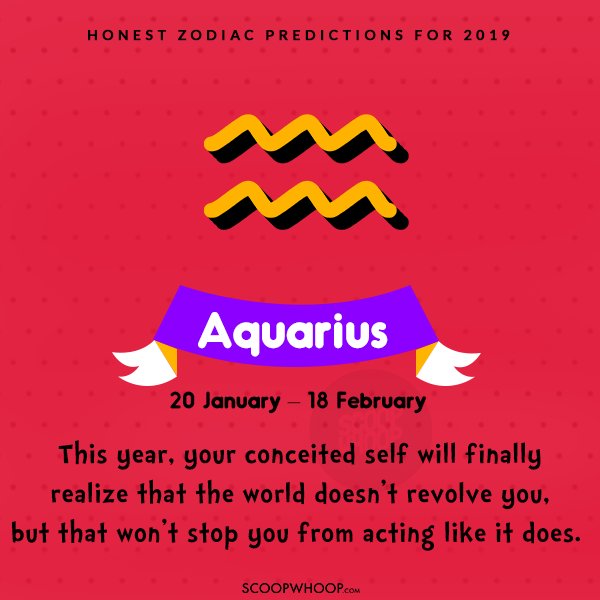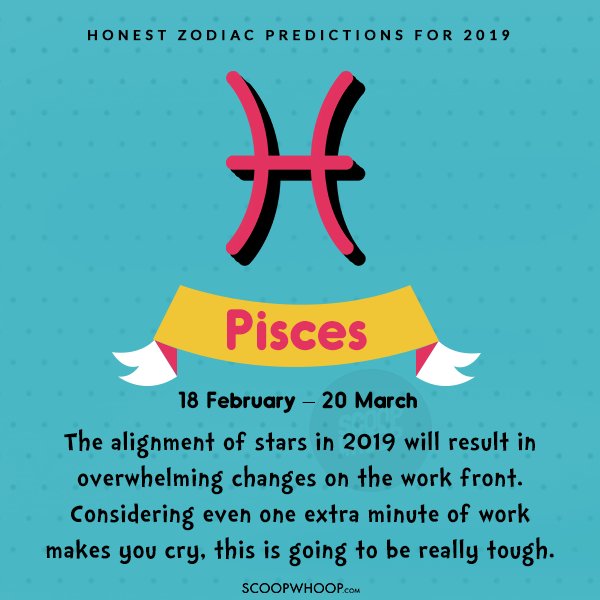 Iss saal shani ka prakop hai.
Design credits: Lucky Mehendiratta