You see the world differently. 
People who wear glasses know it all too well. They are your life-support. Everything is blurry in this world without them. If you are one of those who has been gifted with a not-so-lovely eyesight, these comics are for you. Yes, they are cute and can be a great accessory but if you have to wear them all the time, you know the struggle is all too real. Simple tasks are a pain without them.
These comics strips illustrate these struggles perfectly, take a look (with your glasses on, of course)
1.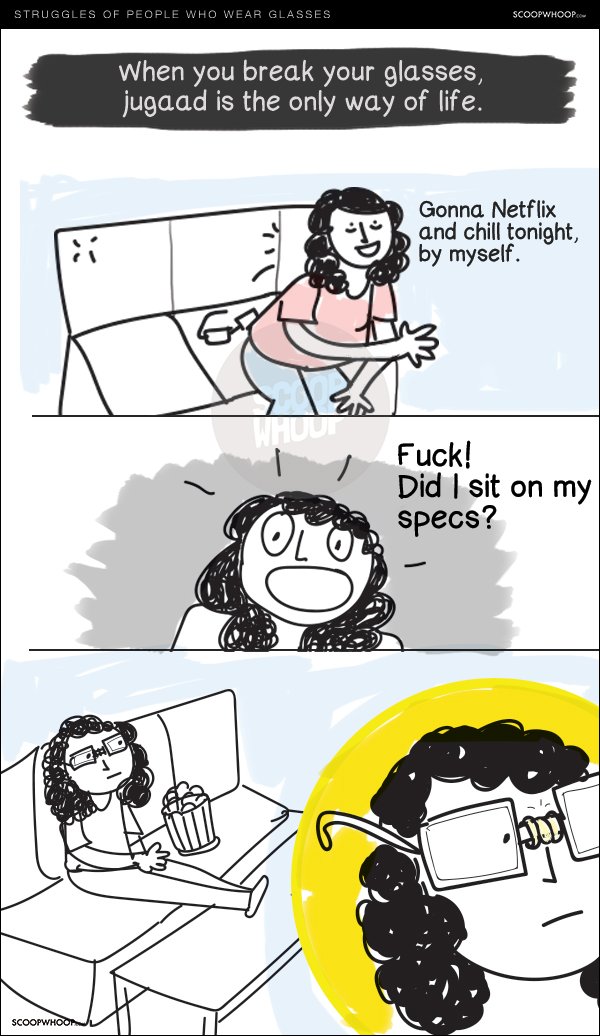 2.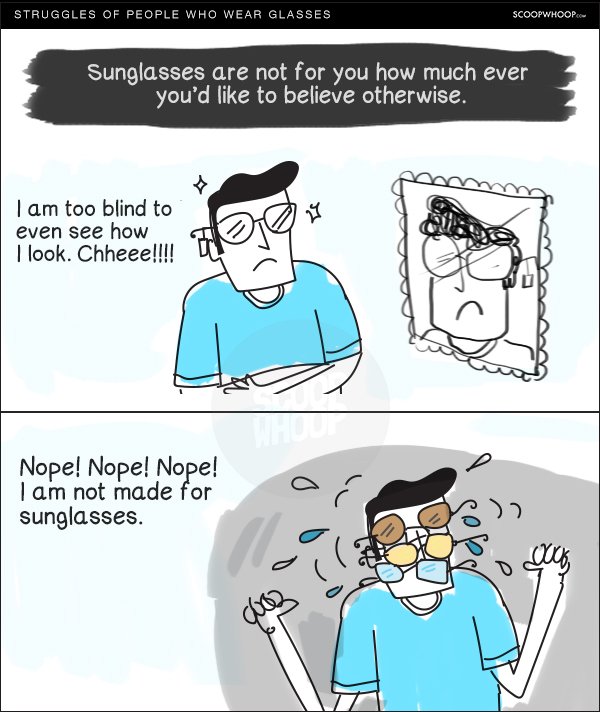 3.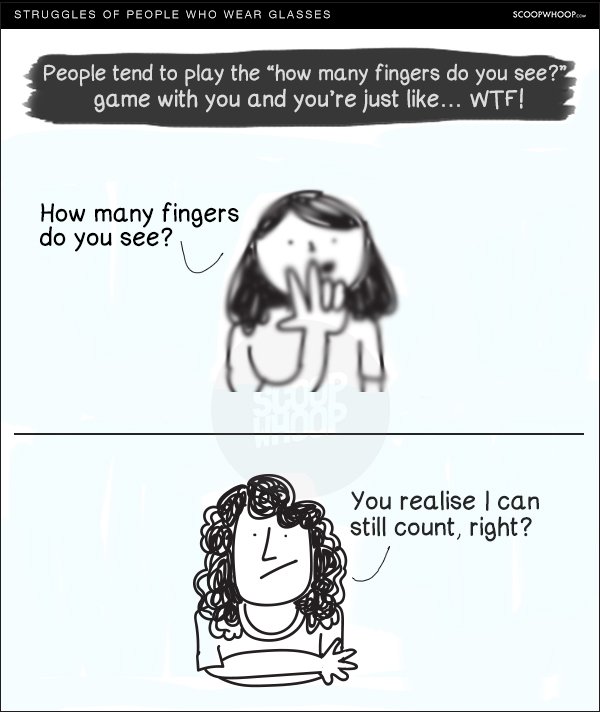 4.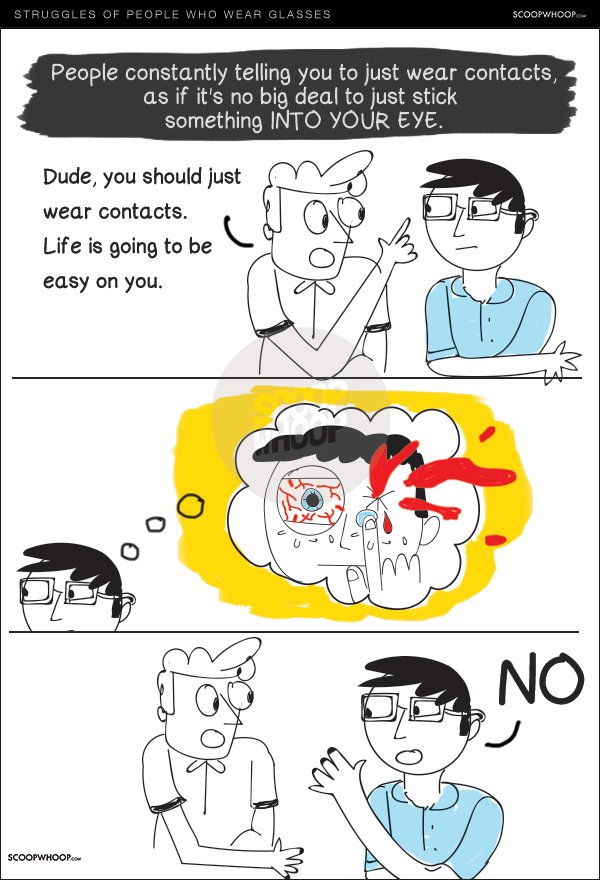 5.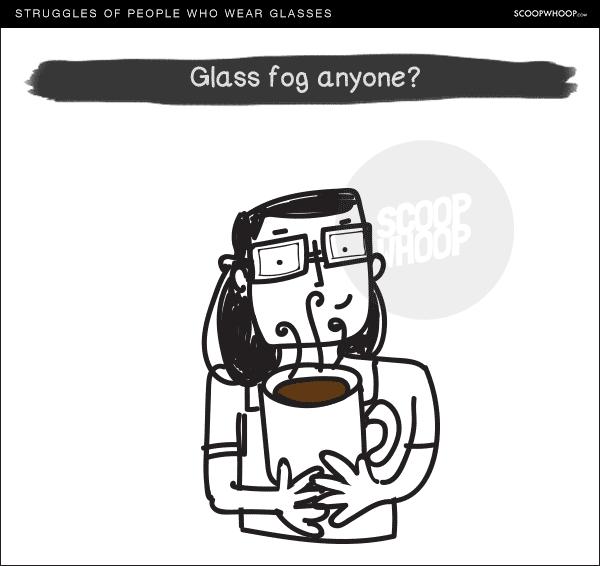 6.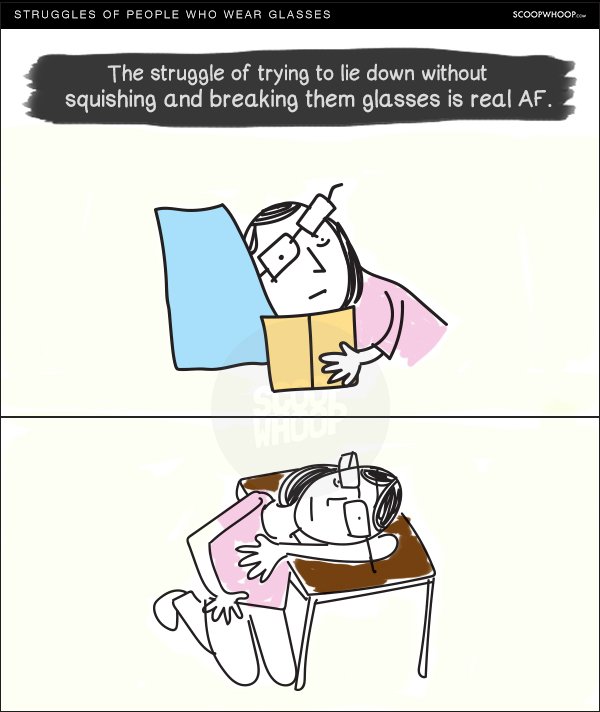 7.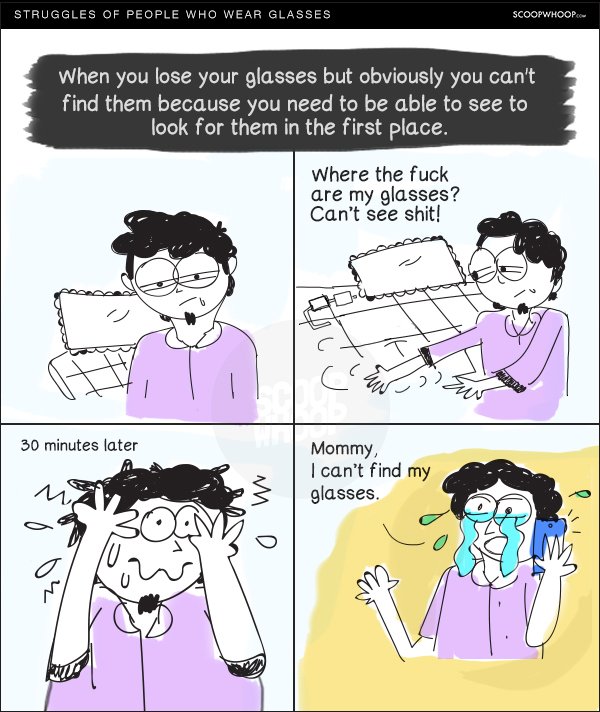 8.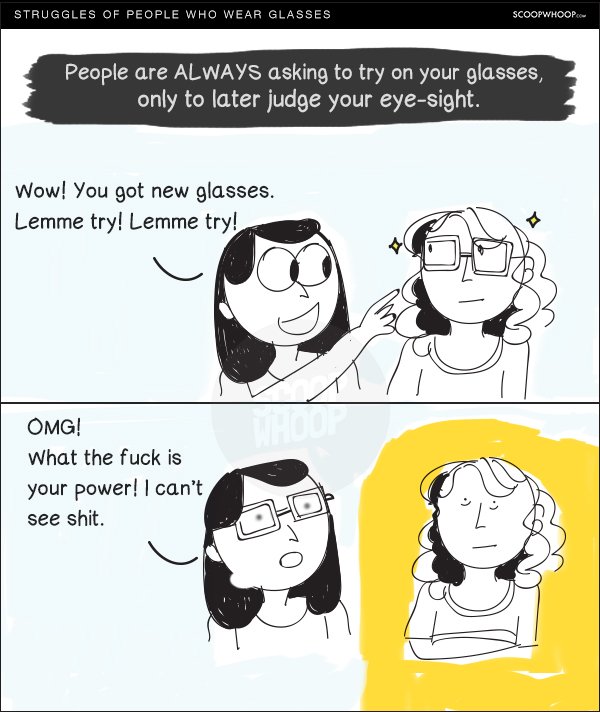 9.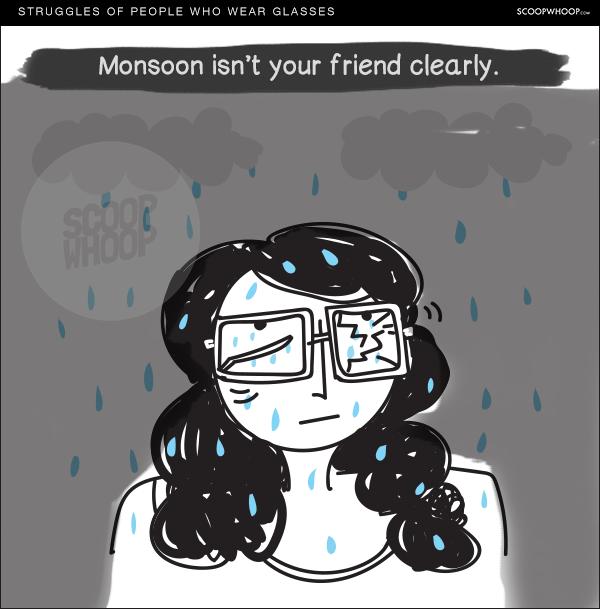 10.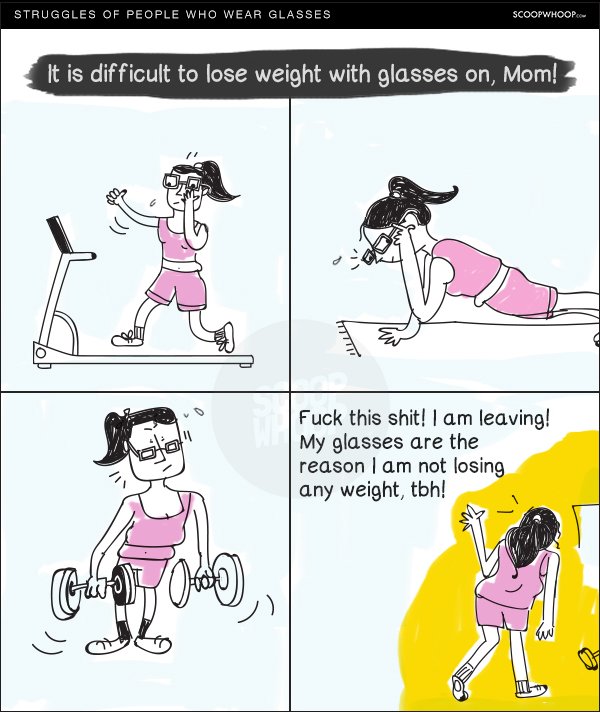 11.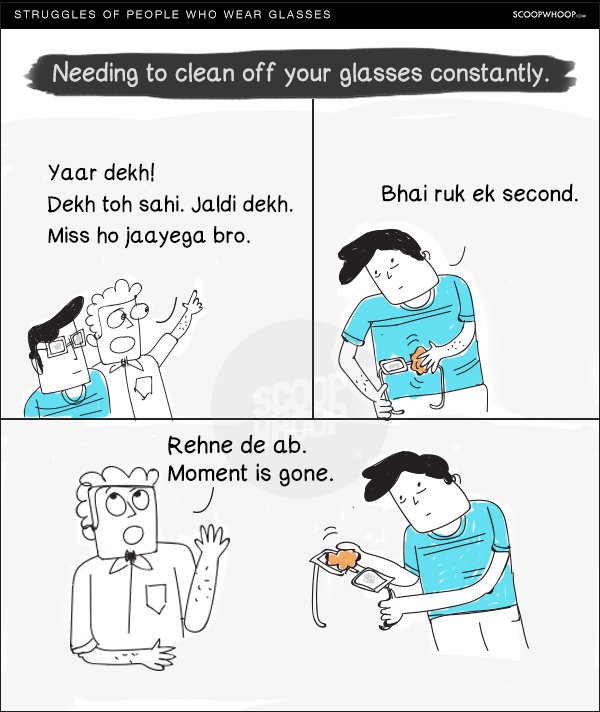 12.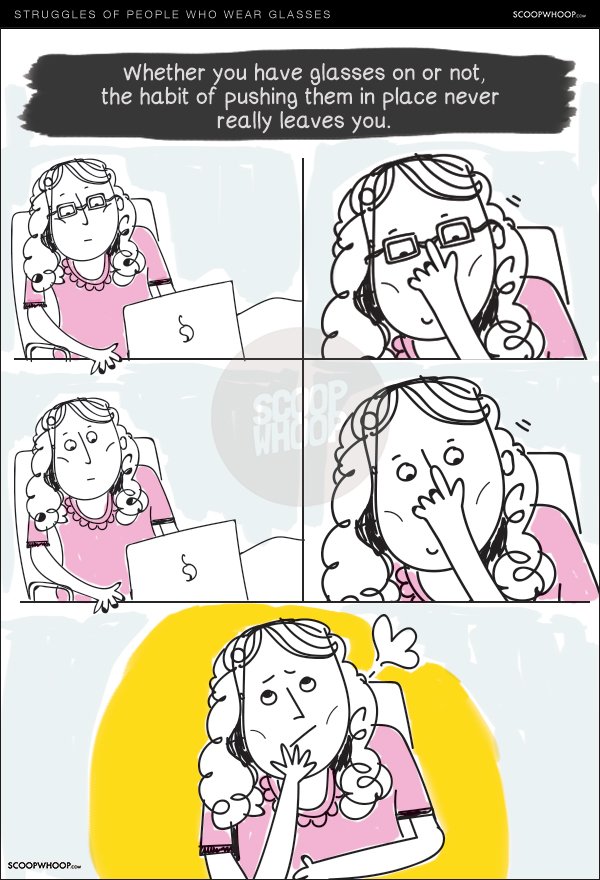 13.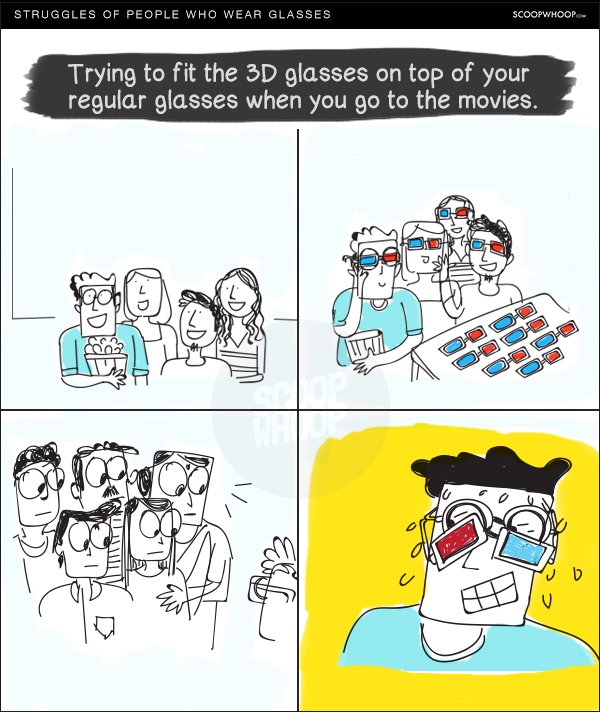 14.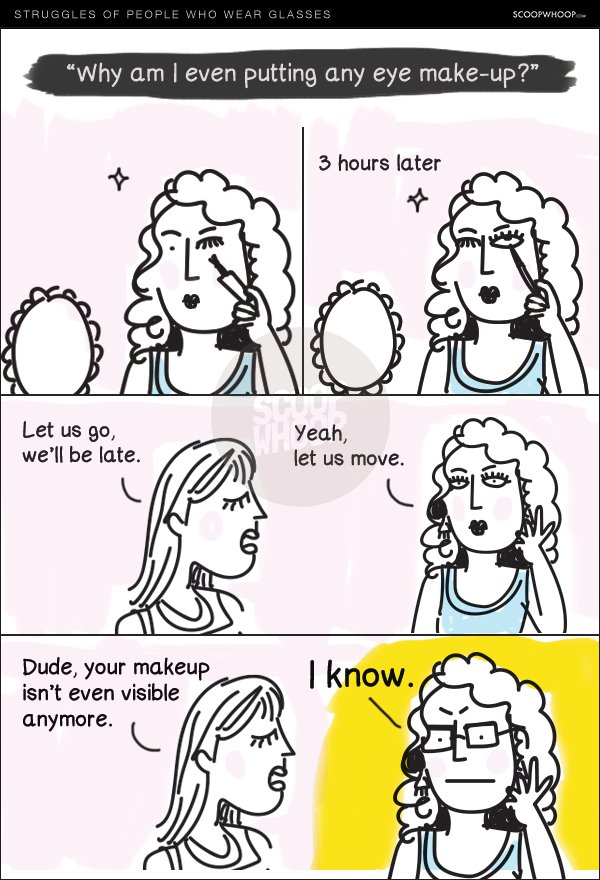 15.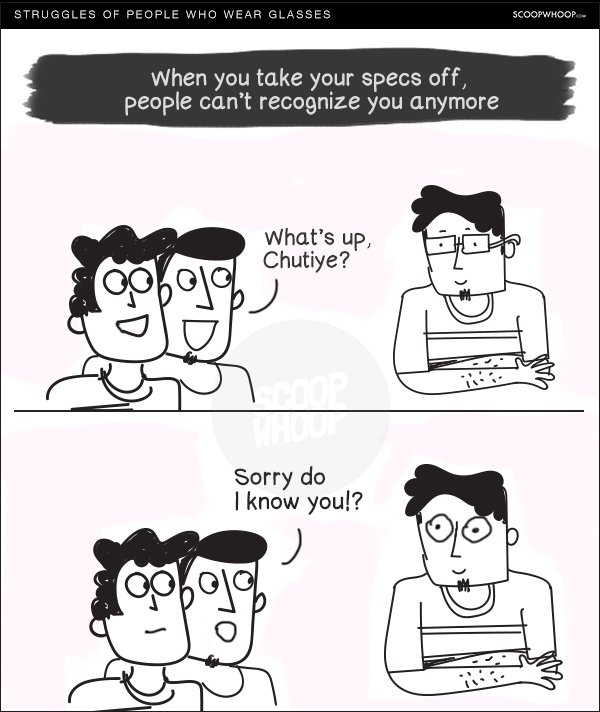 16.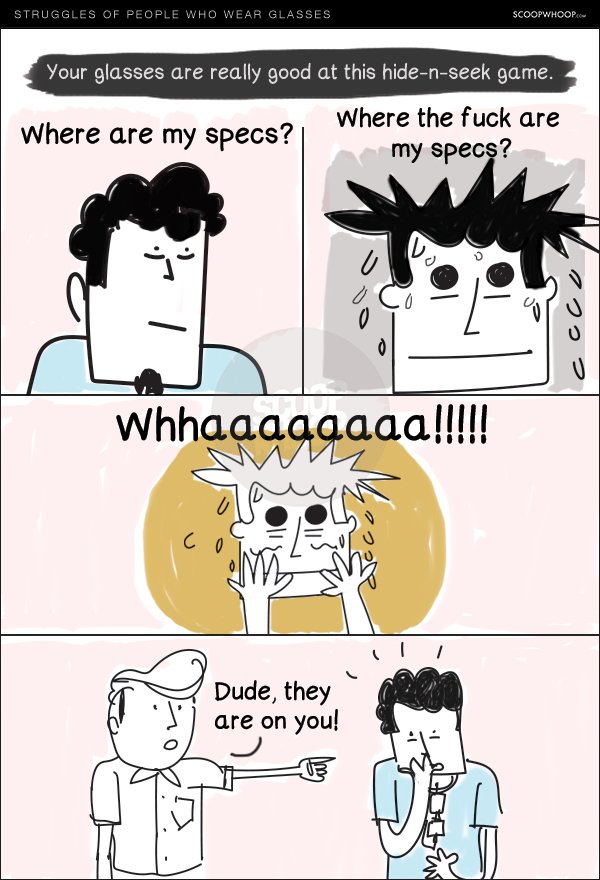 Do you wear glasses? Tell us about your struggles.
Comic illustrations by Rashi Khandelwal