If you're in your 20s, living away from your family and the responsibilities that come with it can be pretty daunting. Especially if you are working, it requires you to be on your toes all the time and that usually means that your food-life is always in a bit of a mess. I mean, one could be mindful of what they eat, but for most of us, it isn't really easy. Either we lack the skills to nourish ourselves or our lifestyle isn't just well-suited to what our body demands. 
Here are 10-comic strips that hilariously illustrate all those food-struggles we face on a daily basis.
1. The beginning of the month is quite a feast, the rest of it? Not quite.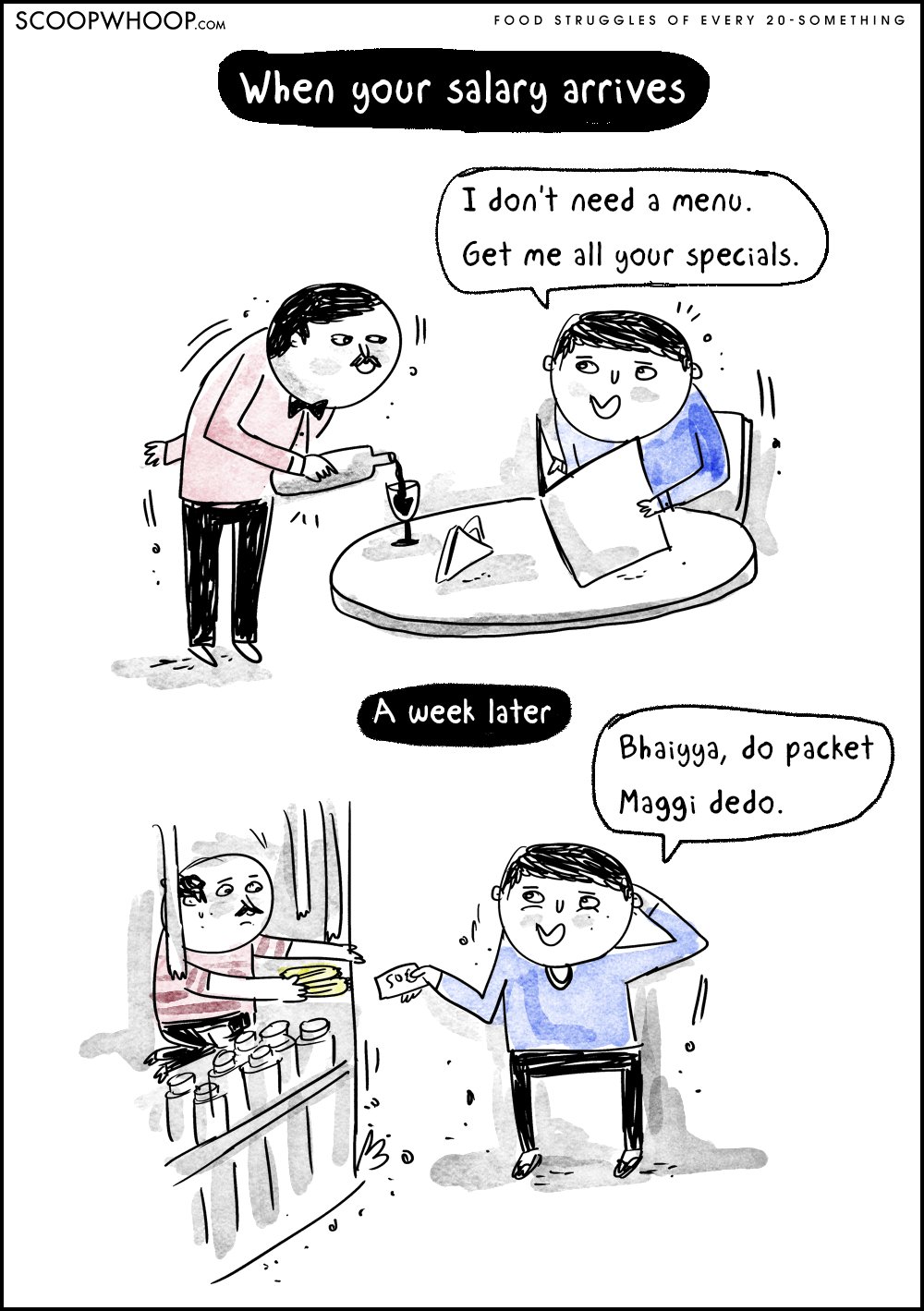 2. When Maggi is the only thing you would ever know how to cook properly.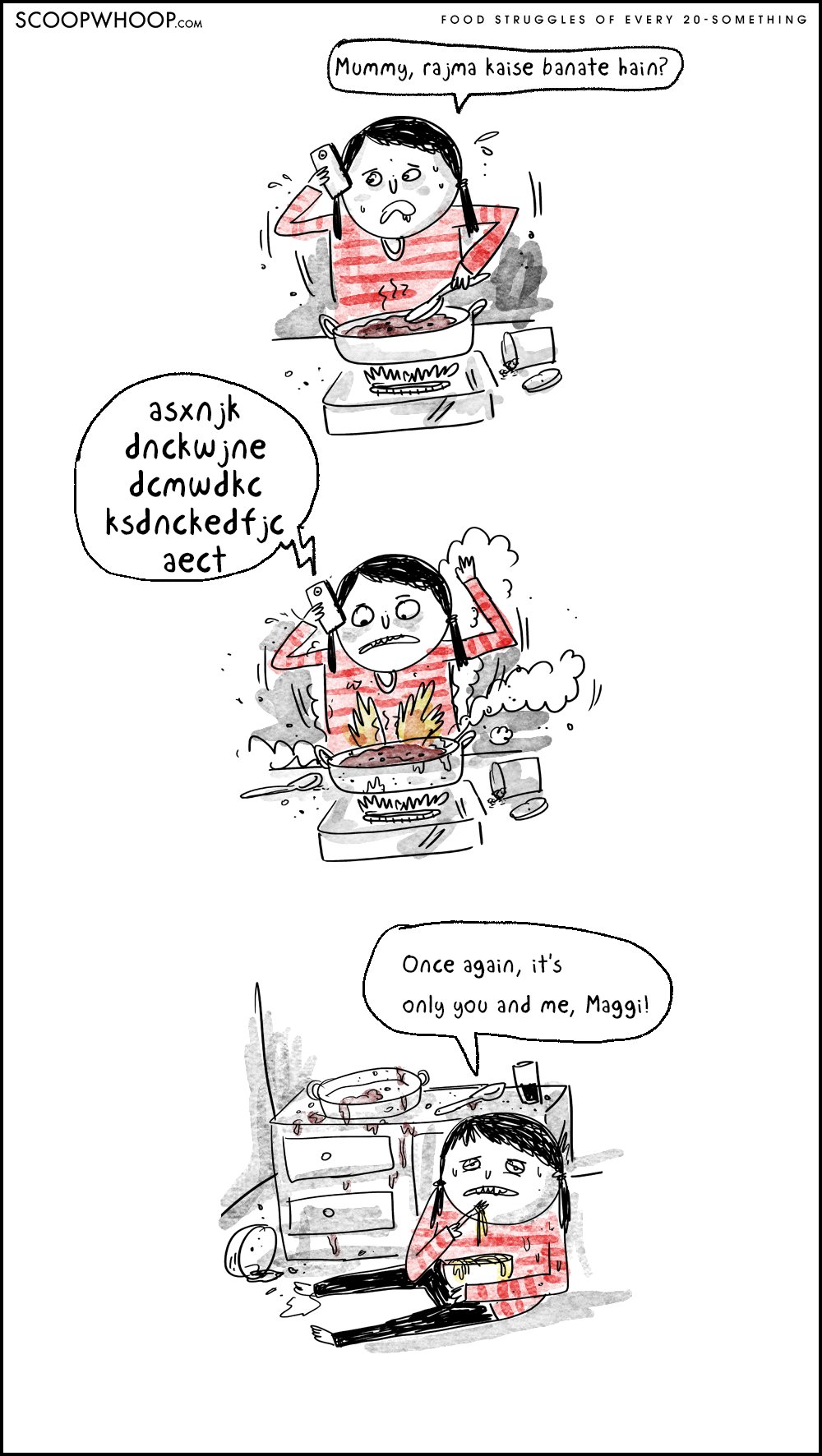 3. When you have good intentions but your tongue is a massive piece of s**t.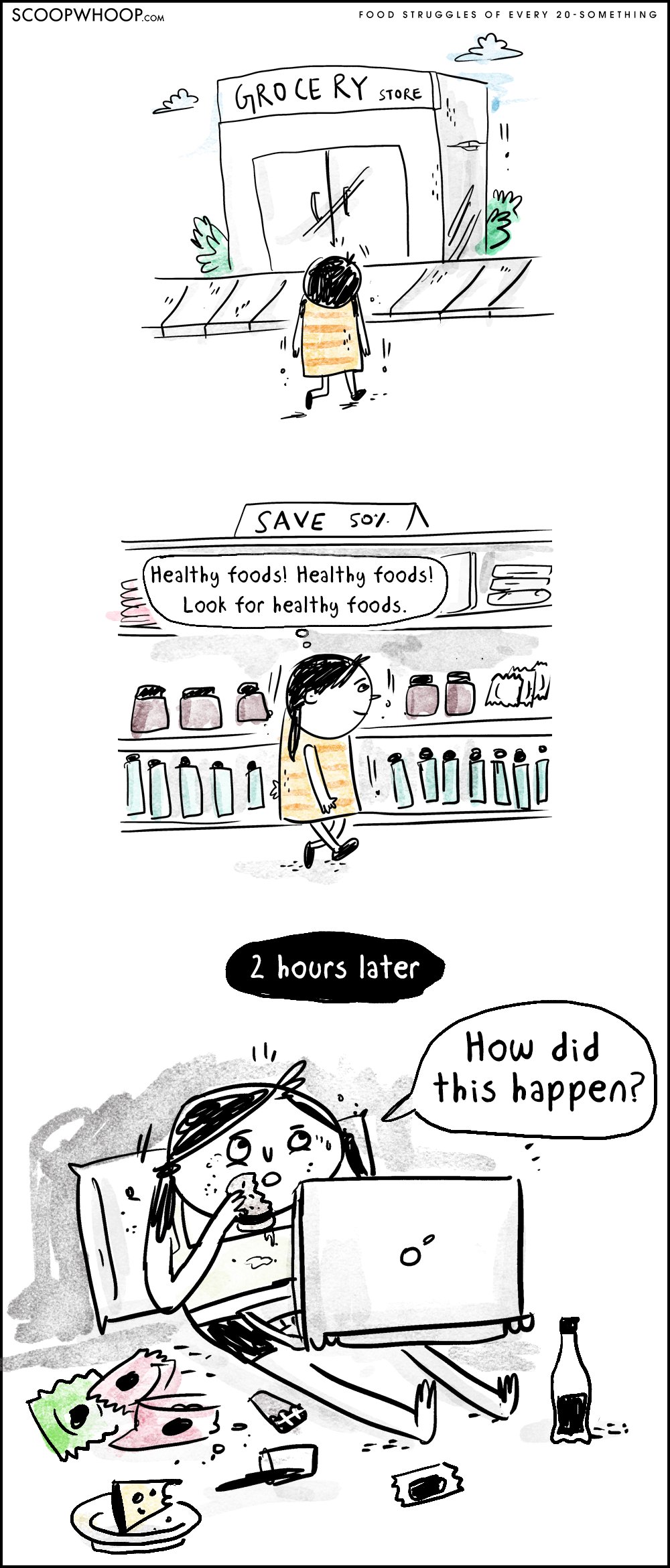 4. When you can never decide what to order because you have literally eaten from every place in your neighbourhood.

5. Your mom probably thinks you're the most boring person alive for eating roti-sabzi every day. 

6. When you break your resolution of eating healthy every other hour. 

7. When your veggies die a smelly death every-freaking-time.

8. When your meal plans only look great on paper.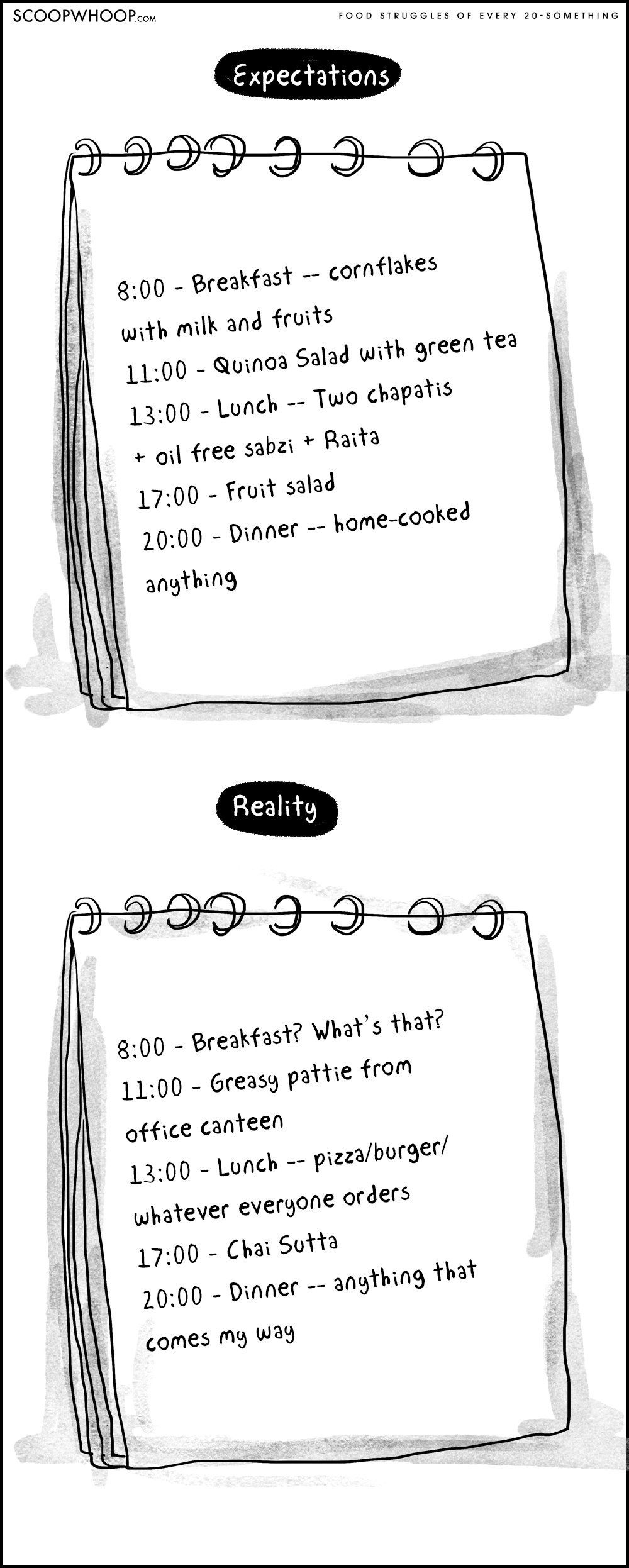 9. When the sound and taste of ghar-ka-khana is like having a perfect-adult-life.

10. The time taken to prepare a home-cooked meal >>>>>>> The time taken to eat a home-cooked meal.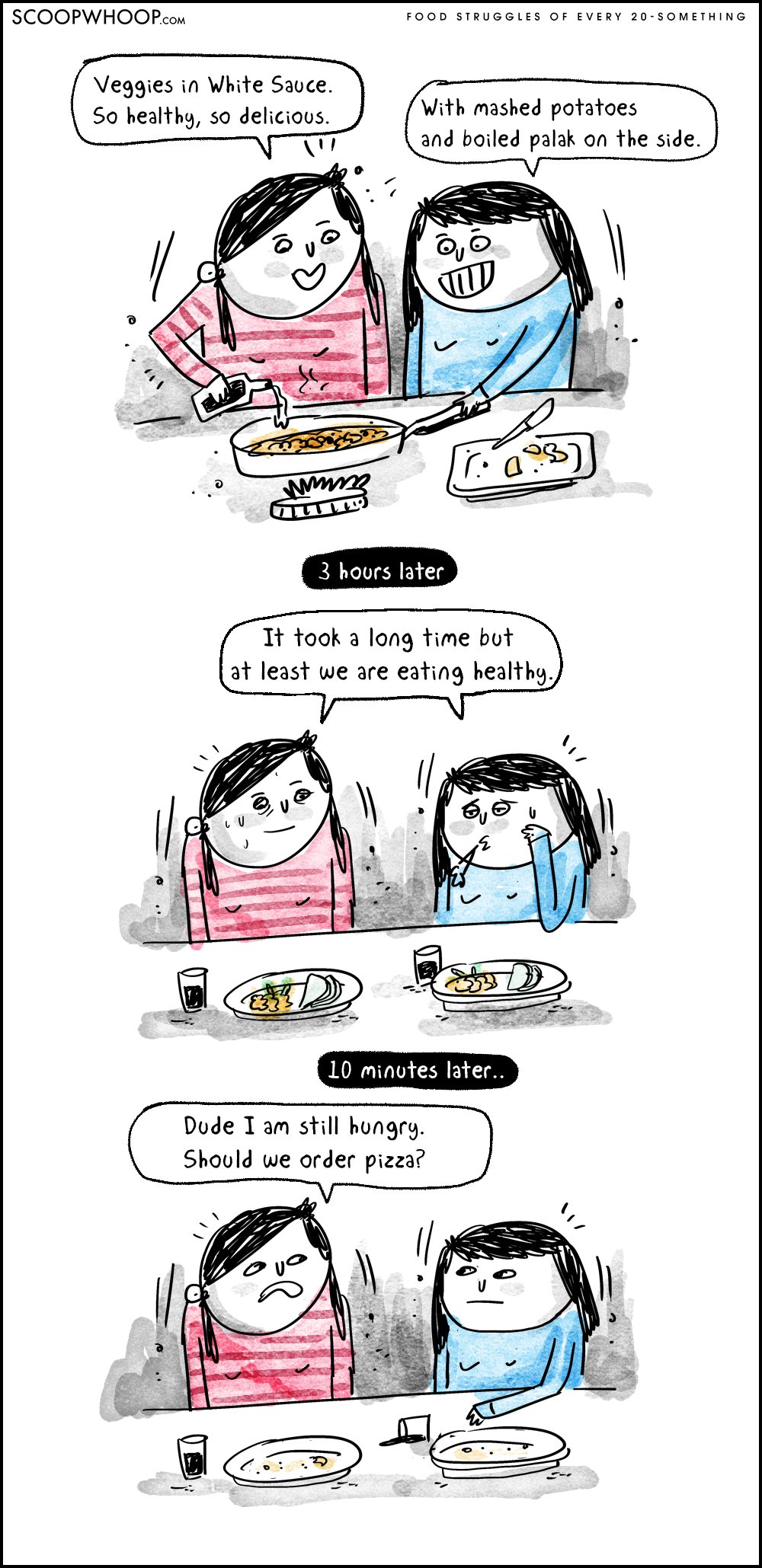 What kind of food-struggles are you facing in your life?
Design Credits: Aroop Mishra