You got to admit this: being a hosteller or a day scholar changes the way we experience college or school life. 
The two lifestyles have their own pros and cons. Whether it's the late-night bakchodi in the hostel, ghar-ka-khana, or college attendance, everything is deeply impacted by this singular difference between students who are attending the same college or school. 
We drew some comic illustrations that spot little differences between hostellers and day scholars. Have a look.
1. "Mess food sucks. Let's go find Gopal. His tiffin is heavenly."

2. Silence Vs. Mumma's nagging, you choose.

3. Do you even remember sleeping in the hostel?

4. Birthday parties are, hands down, a bomb in hostel.

5. Exam time is scarier when you don't have people around who are floating in the same boat.

6. The closer you live to school or college, higher are the chances of not attending it.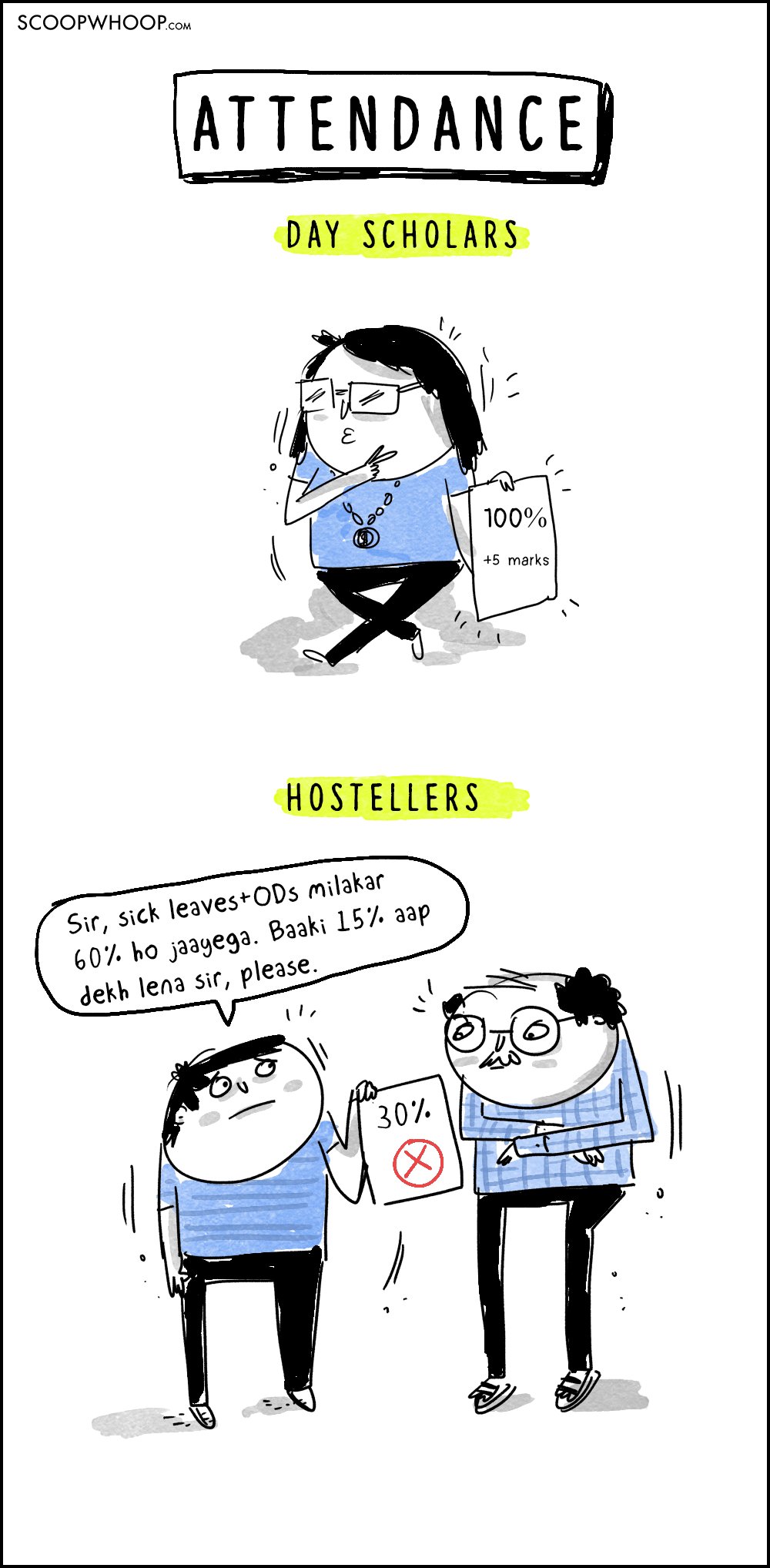 7. Late night snacking. The struggle is real AF but only for a few, others have a personal fridge and shiz.

8. Just in case, you were trying to figure out a college routine for yourself, here it is.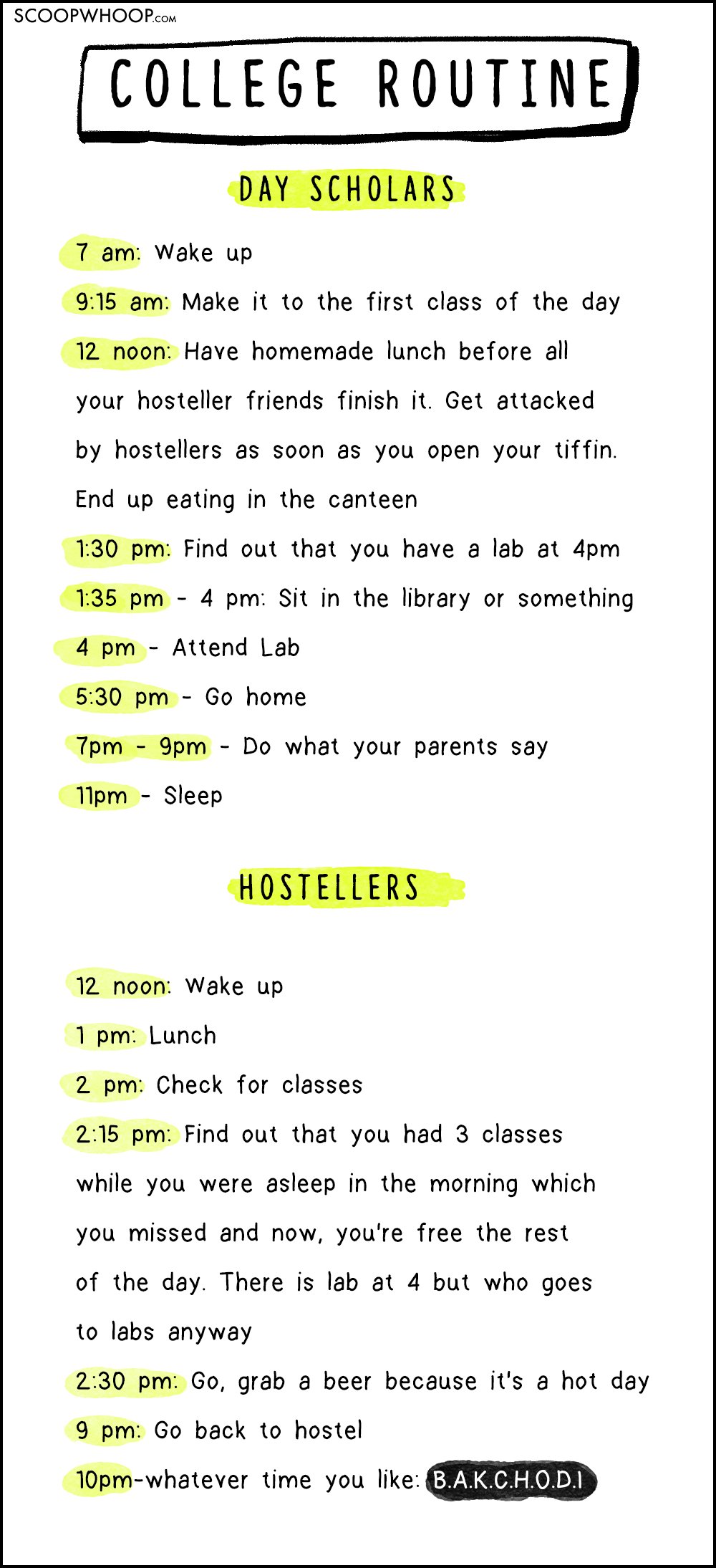 9. You don't understand the concept of lone time if you are in a hostel.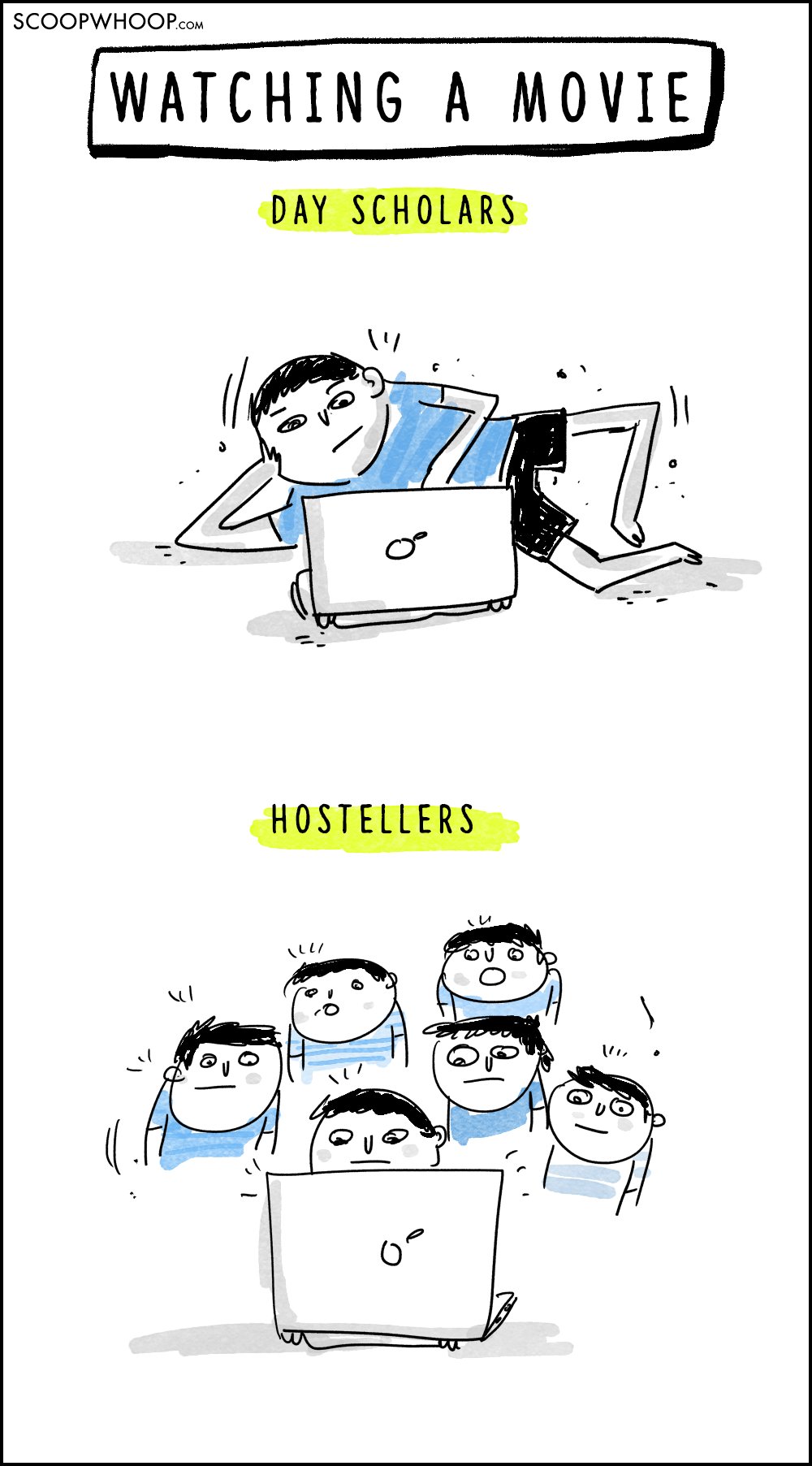 10. Oh, the luxury of not carrying a big bag.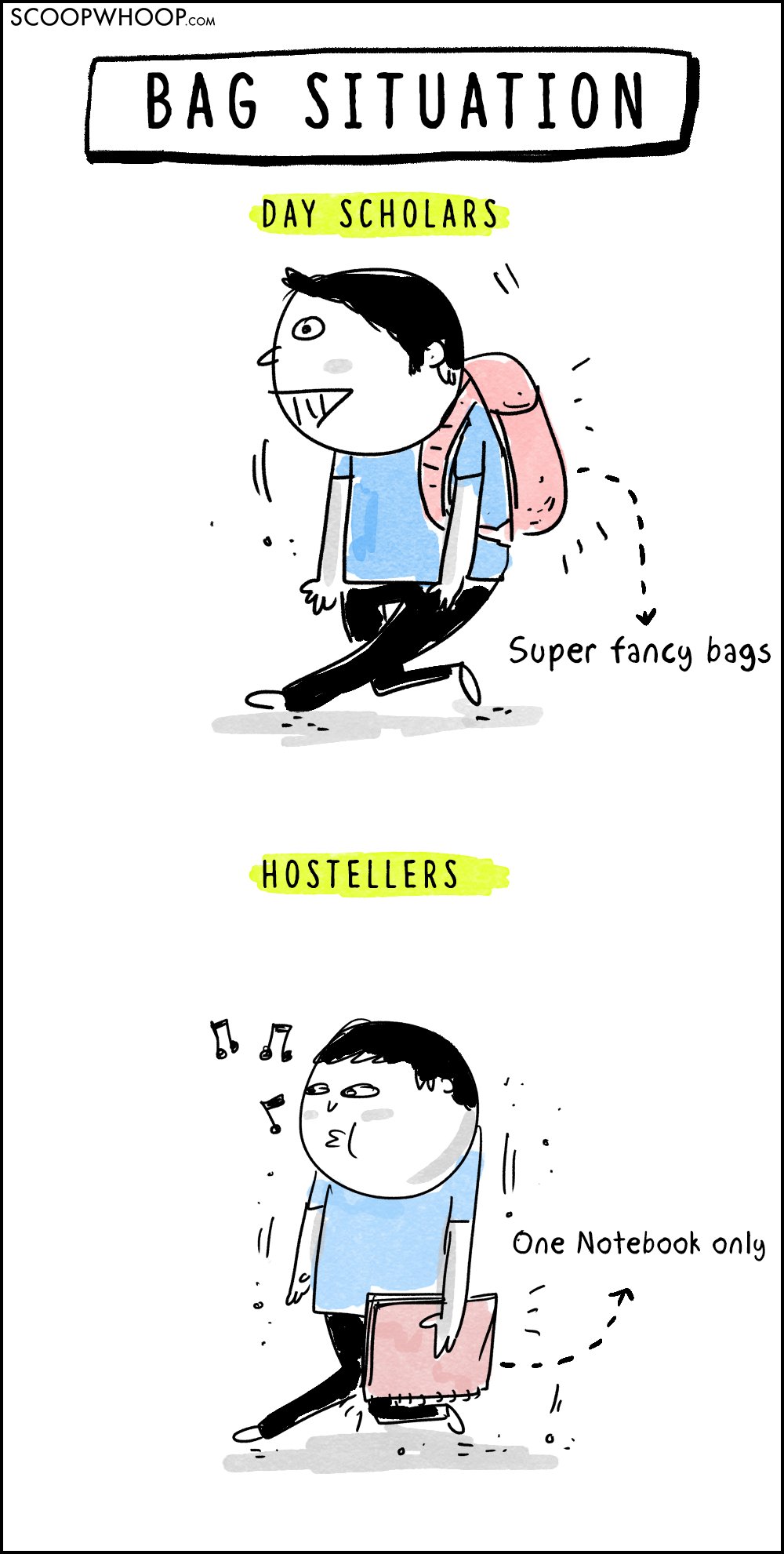 11. "Jaldi chal! Class miss ho jaayegi. Baad mein kar lena makeup."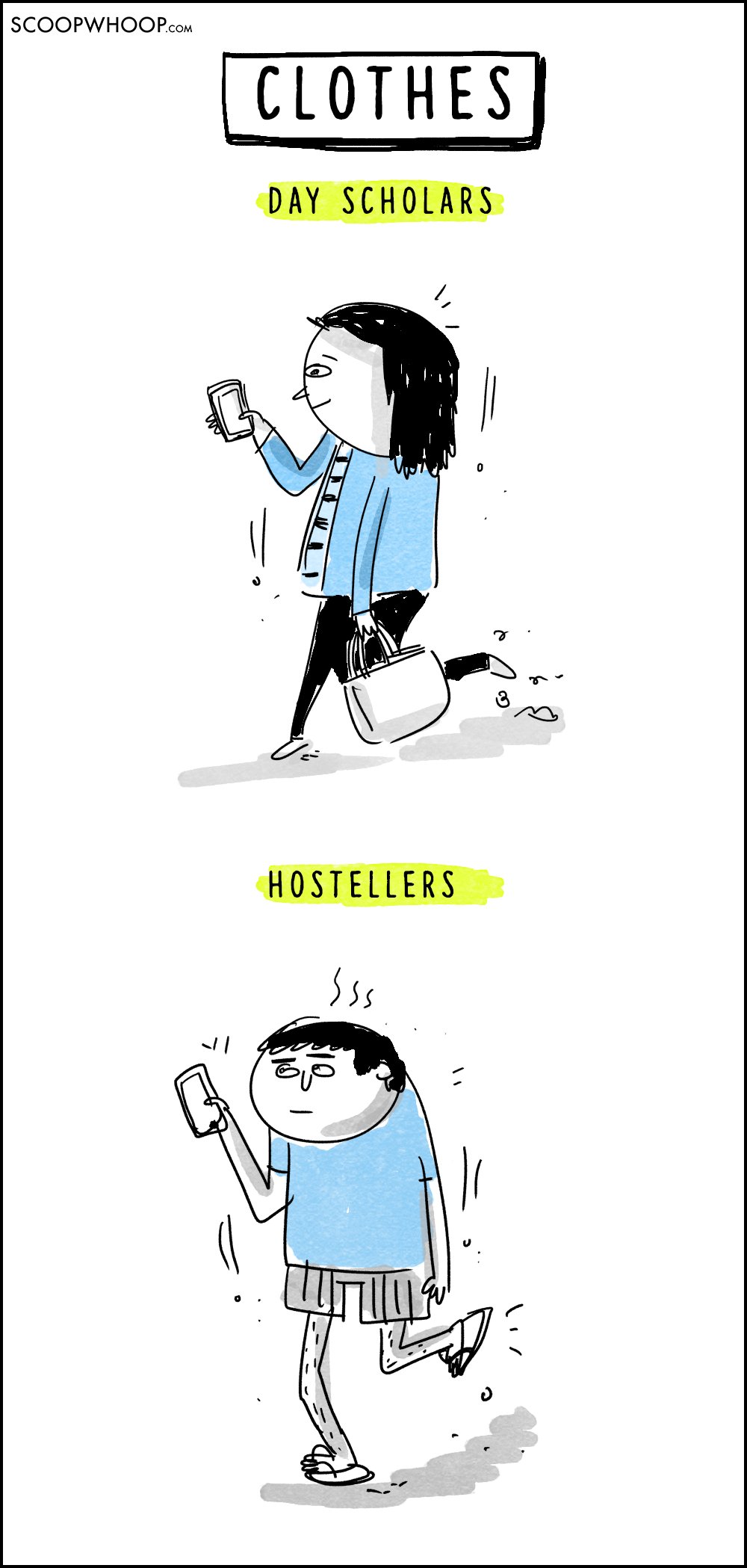 Comic illustrations by Aroop Mishra.