Valentine's Day is passé now. Love has now picked a new road that literally stops at gaushala. No, we aren't kidding! This time, the Government of India wants us to celebrate Cow Hug Day on February 14. While many of us might think of it as fake news or a joke, the occasion is as real as it can get. Before you start visualising, let's not confuse you. The day has nothing to do with gobar (cow dung), but in fact, it is about hugging the sacred animal.
So, the Animal Welfare Board of India recently issued a public appeal to celebrate 14th February as Cow Hug Day. The notice has now gone viral on Twitter.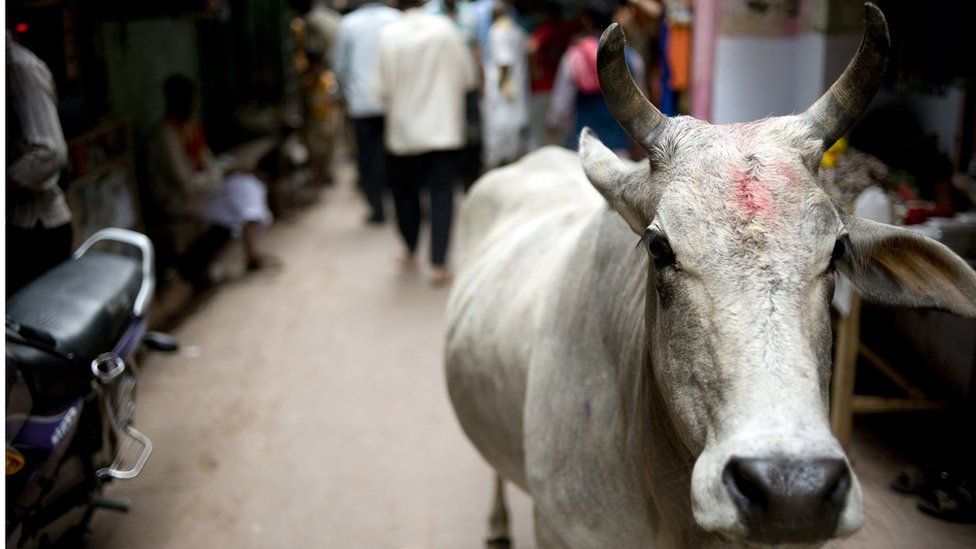 "Vedic traditions are almost on the verge of extinction due to the progress of west culture over time. The dazzle of western civilisation has made our physical culture and heritage almost forgotten," an excerpt from the notice reads.
"In view of the immense benefit of the cow, hugging with cow will bring emotional richness hence will increase our individual and collective happiness," it states further while urging to celebrate the occcasion.
Read the full notice here: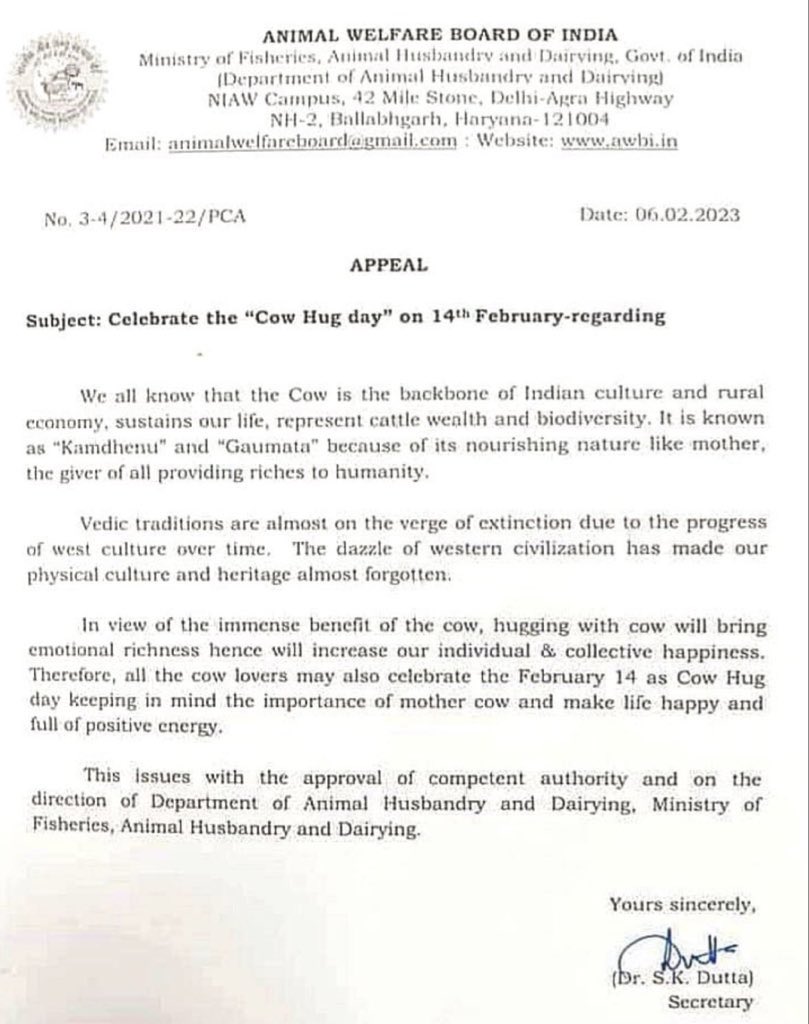 Naturally, various questions are being popped up in desis' heads and we are presenting a few of them down here:
1. Hindi waala 'hug' ya English waala?
(Homonyms' issue never gets sorted! As mentioned above, it's about cuddling.)
2. Koi permission letter toh nahin lagega?
3. Acha, approach kaise karein?
4. Agar uski jagah apne partners ko hug karlein toh?
5. Kisi ne cows ko inform kiya?
6. Celebrity selfies allowed hain?
7. Aur candle-light dinner kar sakte hain?
8. Cats or dogs se kya dushmani thi?
9. Koi aur date nahin mili thi?
Another one asking the similar question.
10. McD par koi special deal milegi kya?
Hugging cow, dog, cat, or any other animal is surely a great feeling, but desis are in no mood to process Cow Hug Day on Valentine's. Well, the 'moo point' got real this time! A cow's opinion really doesn't matter. So, are you planning to find your 'gai' on 14th Feb?