Internet is full of really weird things and a super strange video has yet again taken the internet by storm.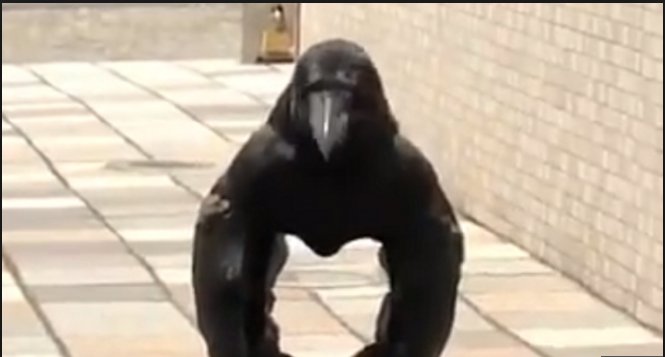 A Twitter user from Japan posted a 7-Second video of a freakish looking creature who seems like a crow with a rather gorilla-like feature. 
This video, which has spread over the internet like wildfire has 10 million views and has been shared more than 100,000 times. 
While we all are still trying to figure out what this creature is, netizens have several theories of their own. 
While some are calling it 'crow gorilla' others call it a 'crowilla'.
Nah he's just showing off his sick gains

— Squidman (@squidmanshow) June 23, 2019
While everyone on Twitter is making up their own stories, A Twitter user who is a researcher came forward to end this speculation for once and for all. 
What it's actually doing is sunning itself. When birds sun they drop their wings and cock their tails. At the right angle that could obscure the legs and tail making it look like they're missing.

— Kaeli Swift, PhD (@corvidresearch) June 22, 2019
Even though we do have 'science' to back this up, the world does seem ready for a Crowilla.