Ever wondered what would happen if you requested your father to babysit your pet? 
In today's adorable news, a father panicking and worrying about losing his daughter's hamster has won the internt's heart.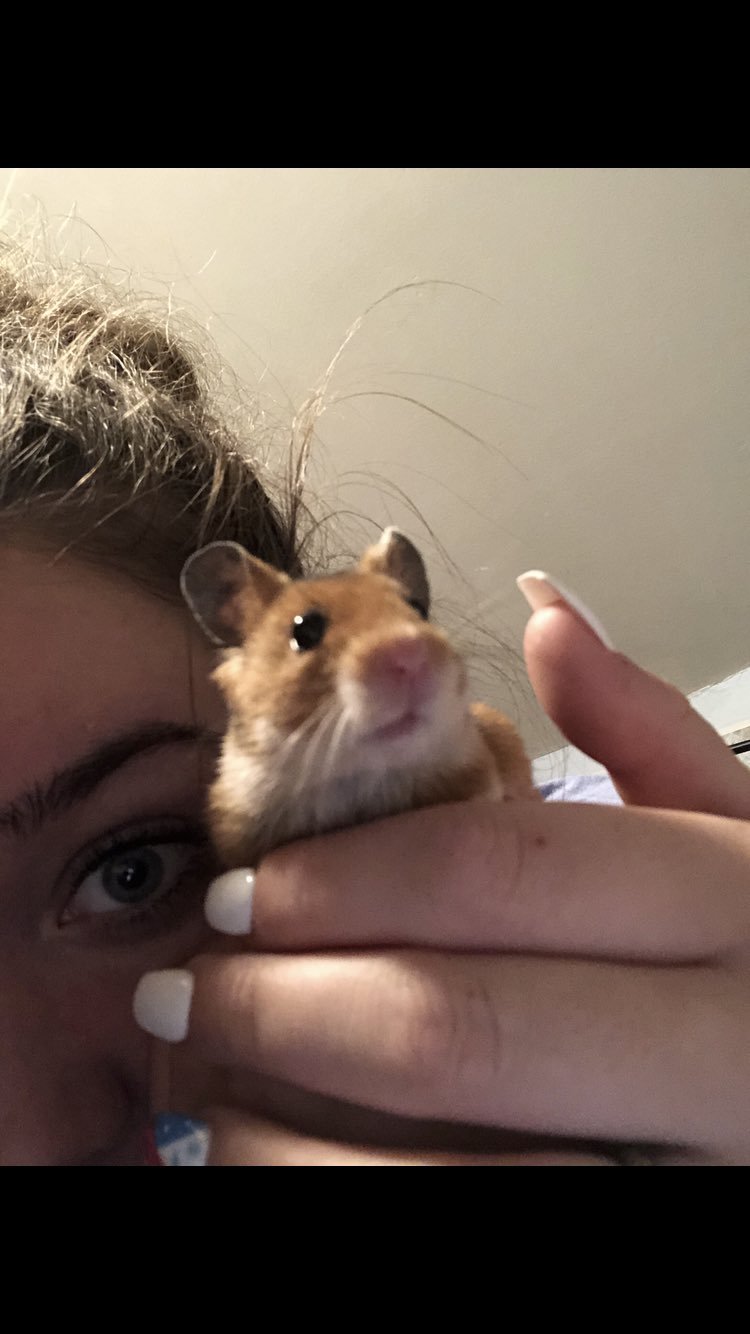 Daniel Veerman was babysitting his daughter's hamster Chester when Chester decided to be a little mischievous and escaped his cage. Daniel had a bit of a meltdown and freaked out as this little monster ran away.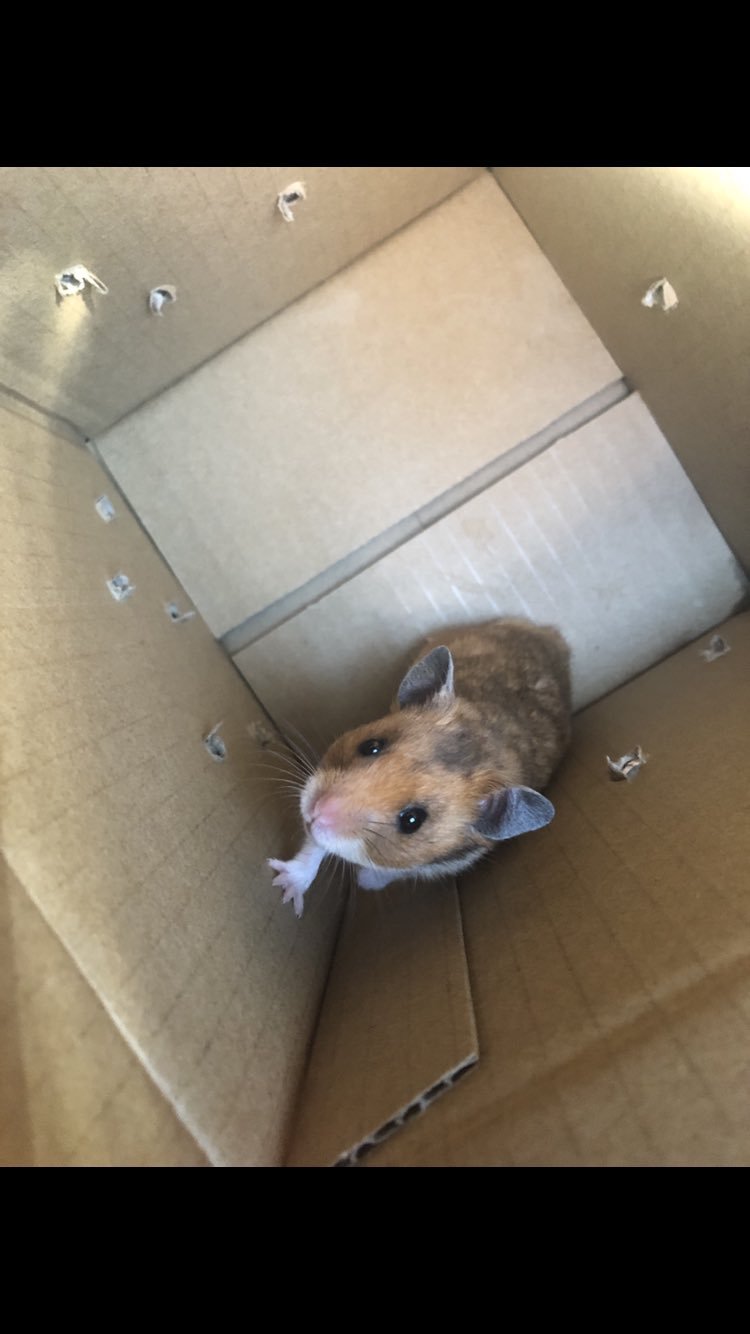 Her daughter revealed a series of heartwarming texts that Daniel sent her and we have to admit, he is currently the cutest dad on the internet.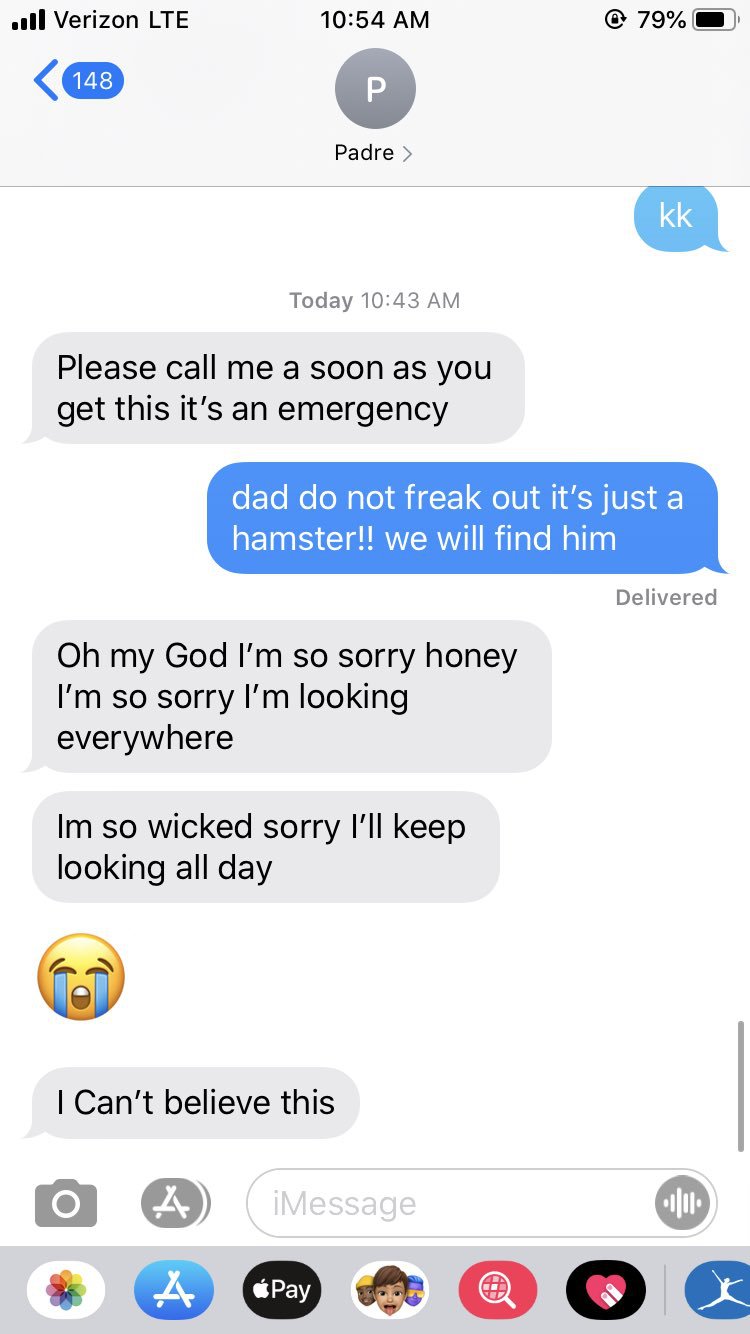 A few other wholesome texts saw him feeling extremely guilty for something that was'nt entirely his mistake. His daughter had to console him.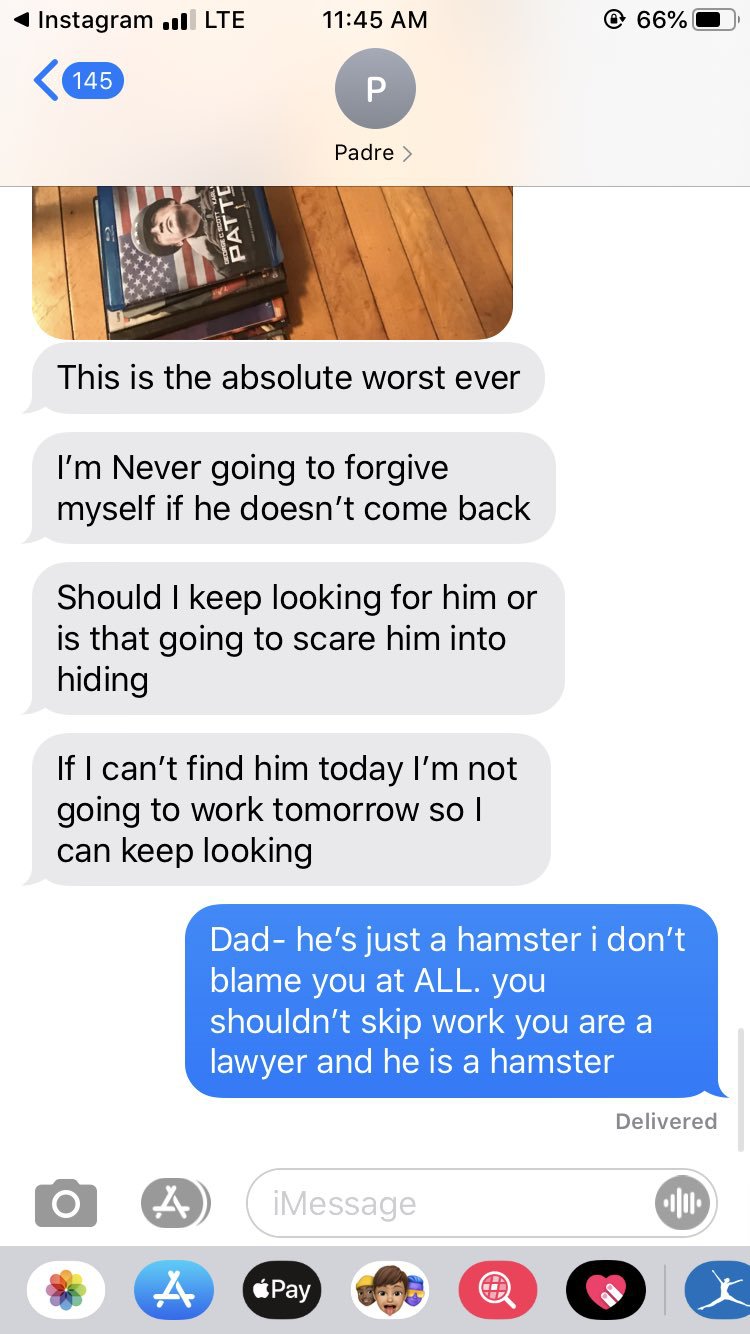 In fact, Detective Daniel started plotting a plan to find his daughter's tiny hamster by observing his footprints. It almost looked like a crime scene.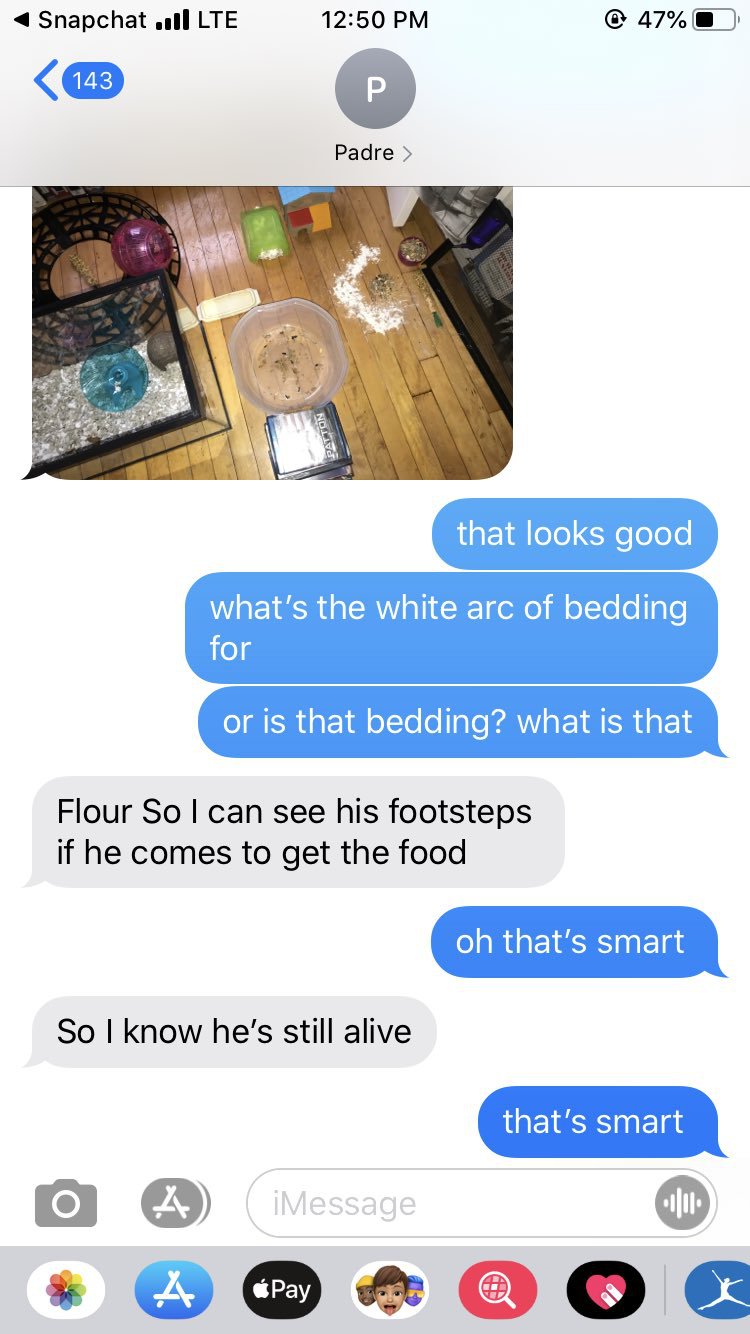 And with every message, Daniel had a different idea to lure Chester into coming back.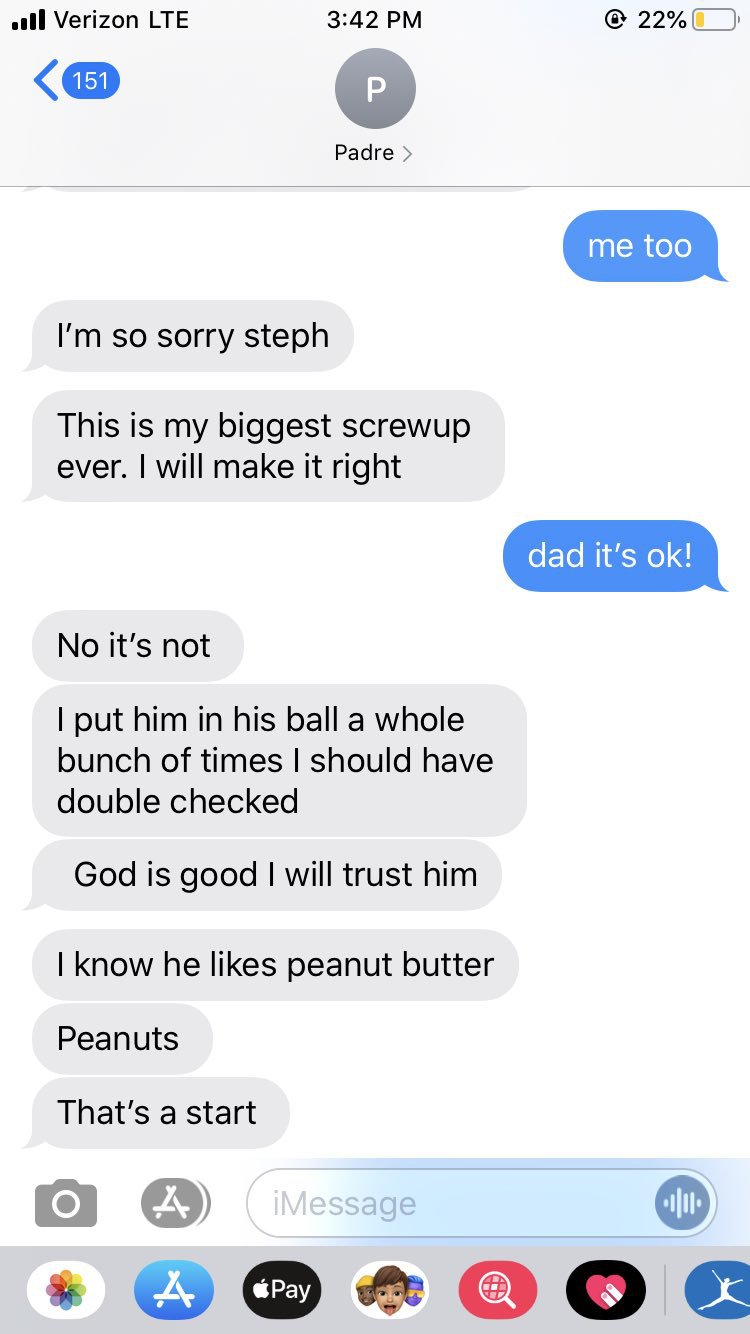 But well, after all that chaos, Daniel did manage to find Chester and you'll never believe where he was hiding, all this time: 
I mean honestly, if my desi dad ever sent me such guilt-ridden texts, I'd think that he has burned my house down.