Deadpool 2 is just about to release and as excited as we are about it, the fact remains that Deadpool would've never become a superhero had he been born in India.
"Why?" you ask.
Well, becuase of these reasons right here. Take a look.
1. He'd have been forced to get a sarkari naukri.
Fighting crime is cool.
But you know what's cooler?
Fighting demonetization.
And that's exactly what our Wade would've been doing while sitting on his desk.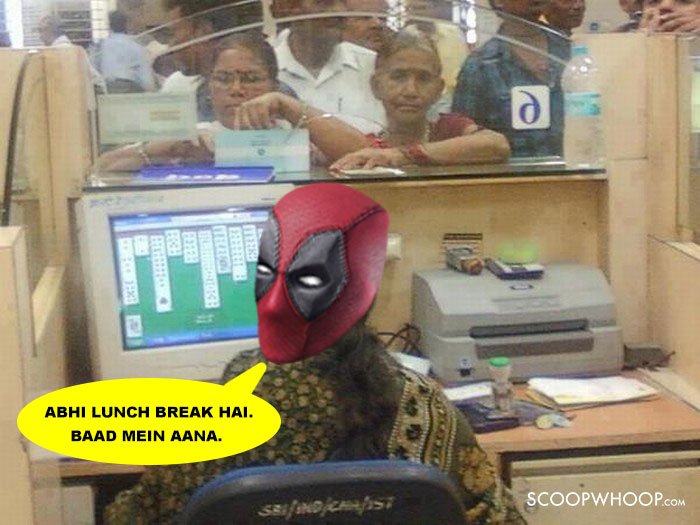 2. His parents would've gotten him cured.
And that too minus any superpowers.
Because they'd have given him stuff from Patanjali to cure him.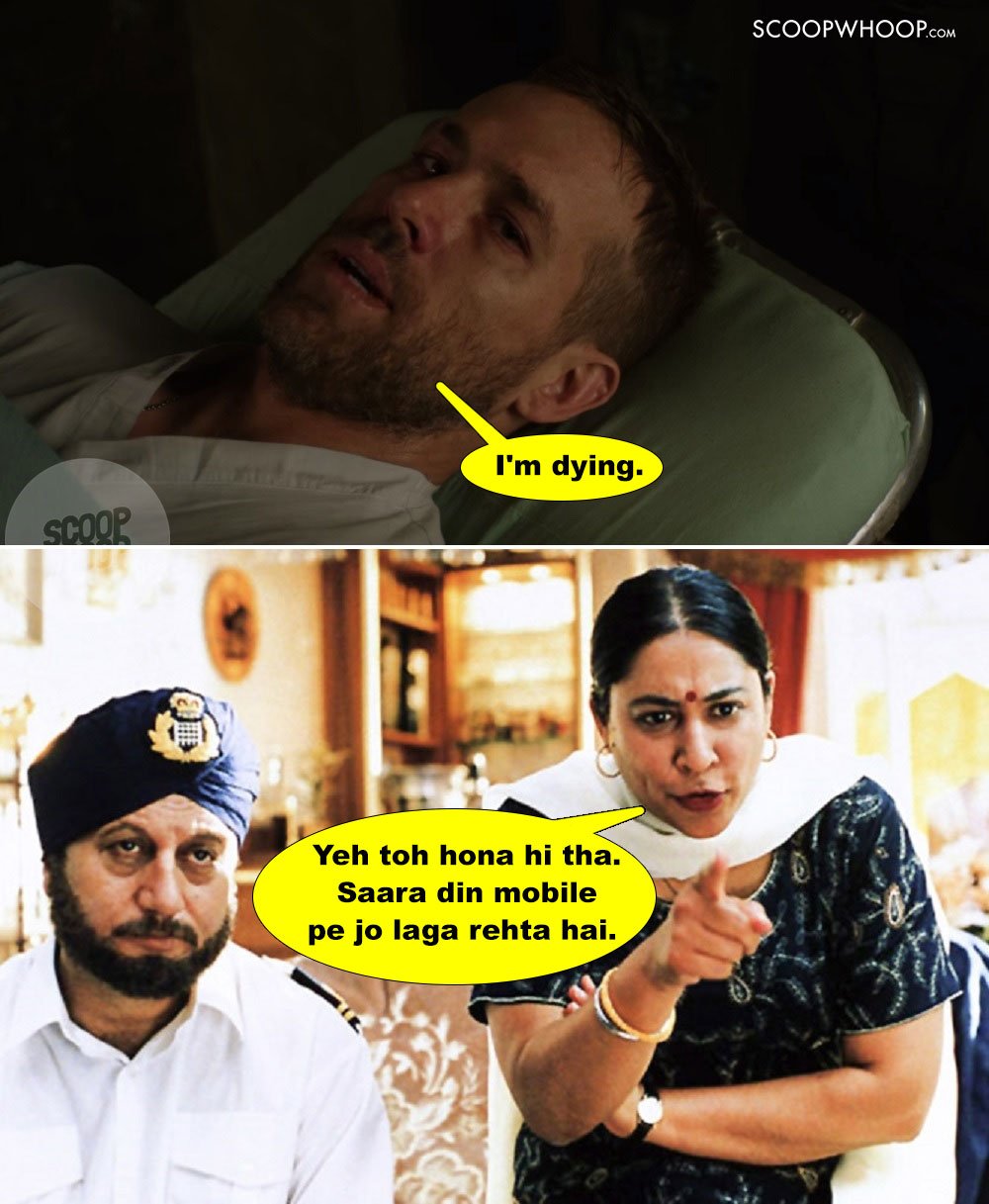 But before that, they'd have taken him to Dr. Batra.
Because "Batao, 28 ka hai, aur abhi se yeh haal?"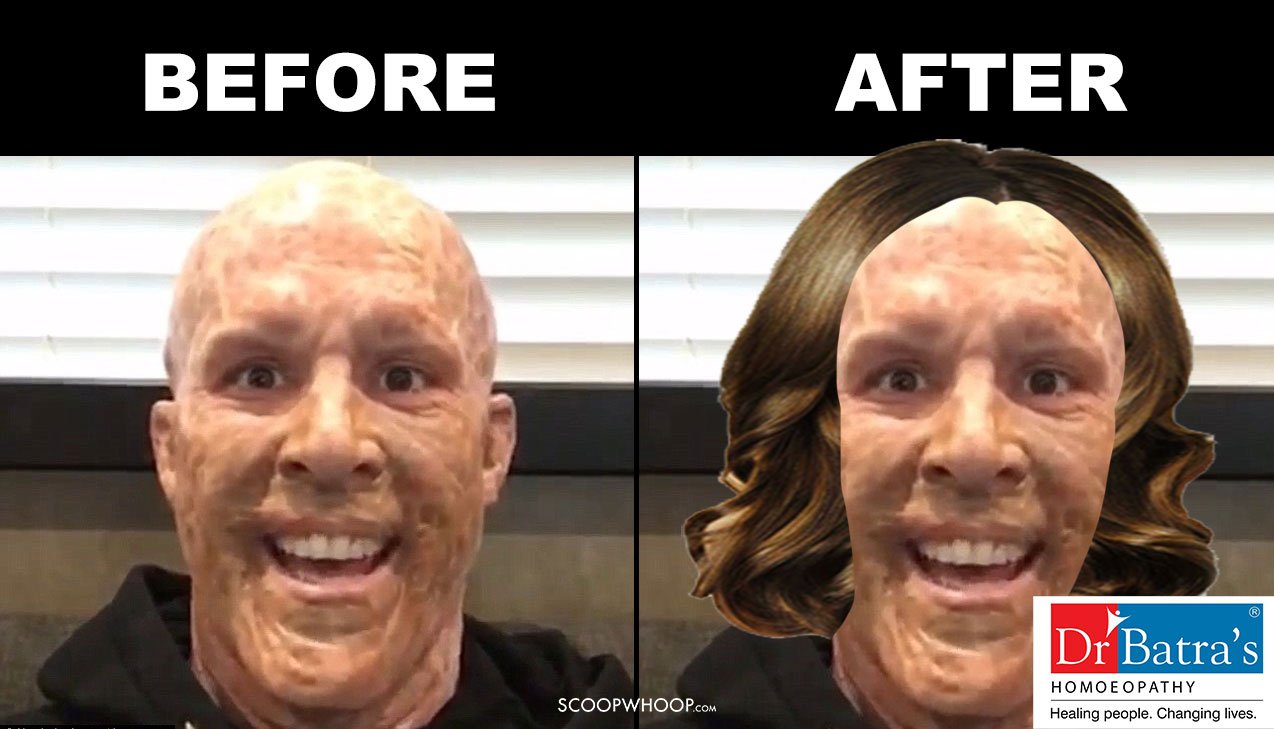 3. He'd have been too busy preparing for his CA exams.
Let's face it. The biggest crime we Indians commit is trying to crack CA.
Which is why, Deadpool would've been too busy trying to clear his CA exams.
Not clearing them. Because hey, that's impossible.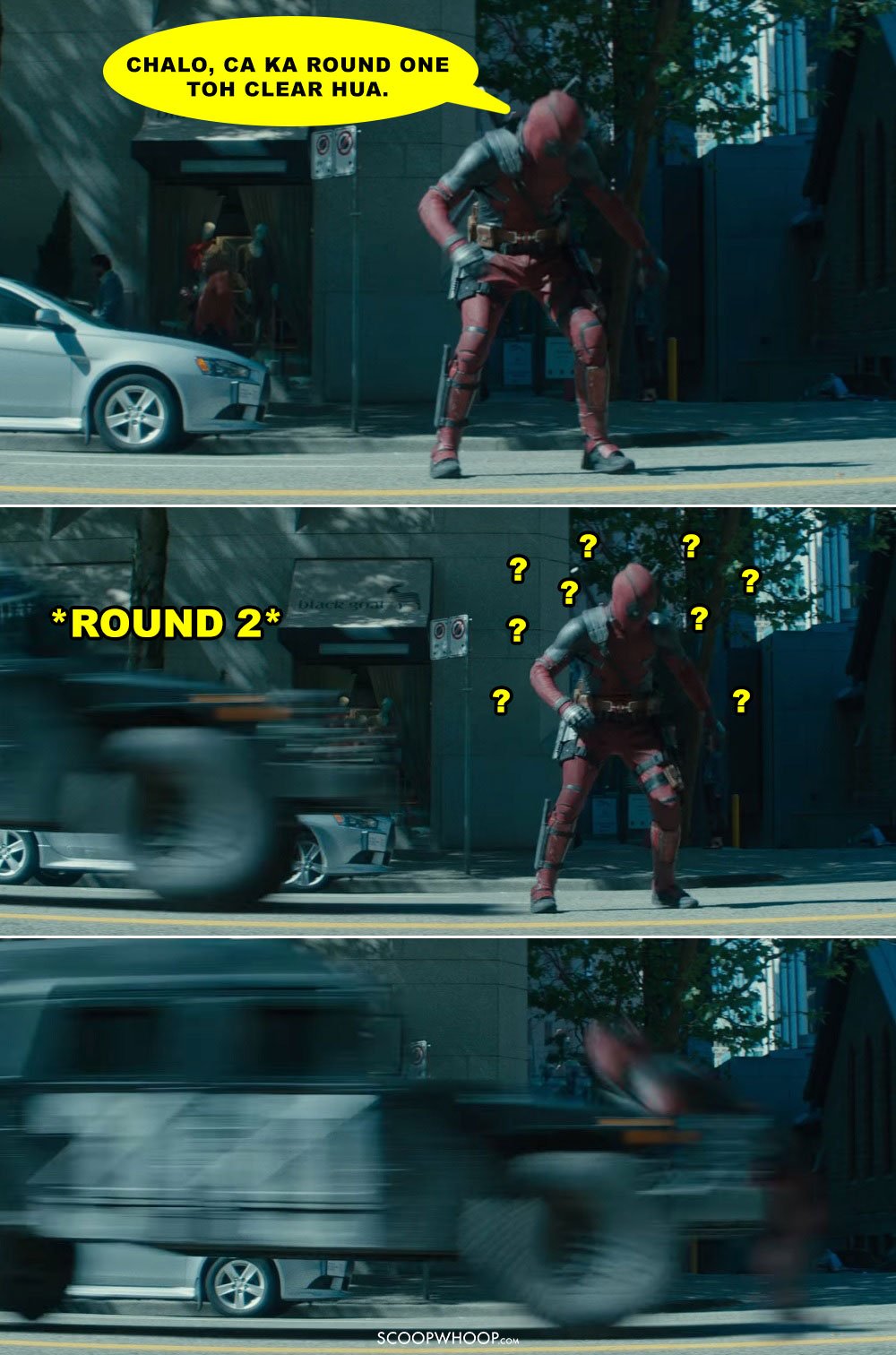 4. He'd never have been able to hide his identity.
Because, hey, Indian relatives and jaasoosi neighbours. 
"Arey woh Wilson saab ka beta nahin tha?"
"Haan haan!"
"Woh mercenery ban gaya hai aajkal!"
"Haan. Naam rakha hai hai kuch ajeeb sa…Deadpool karke…"
"Batao. Main bolti thi apne bete ko mat ghooma kar uske saath! Sunta hi nahin tha."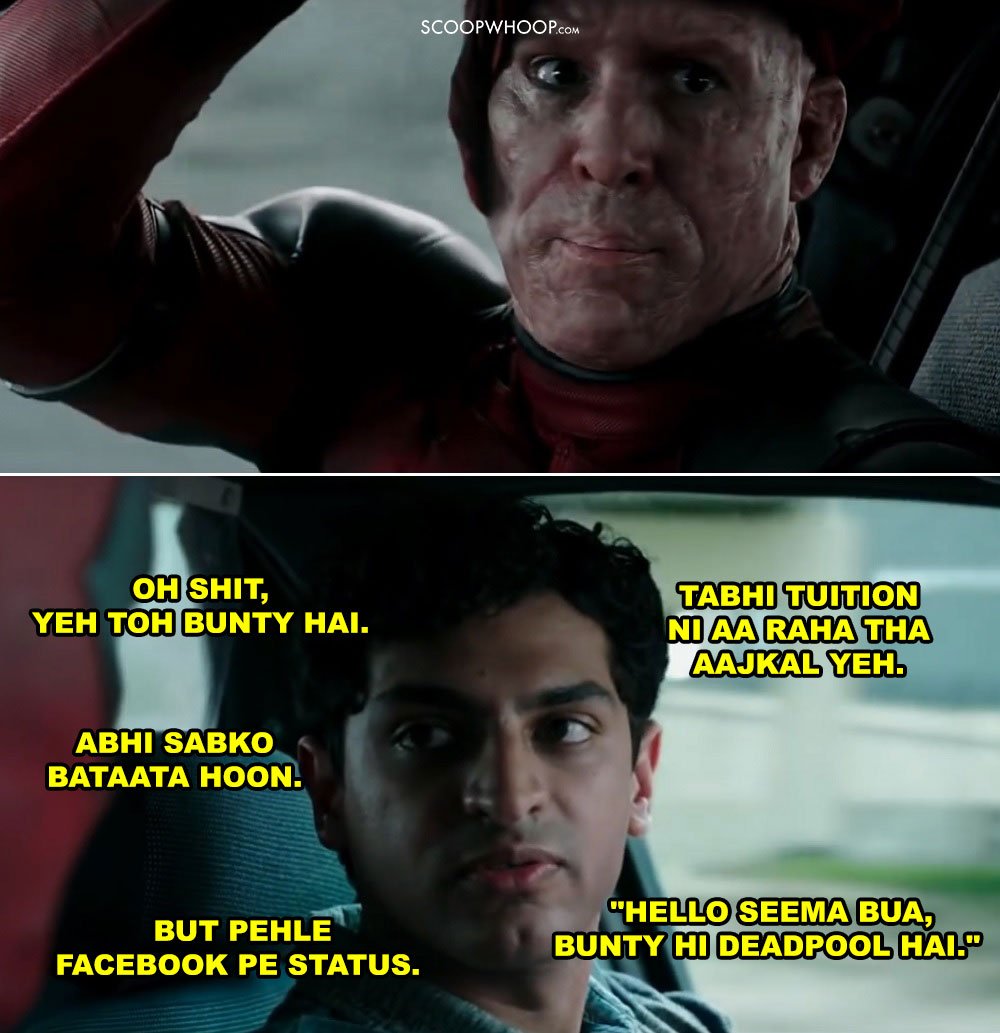 5. His skills would've been used for very different reasons. 
Like showing them off to guests and relatives.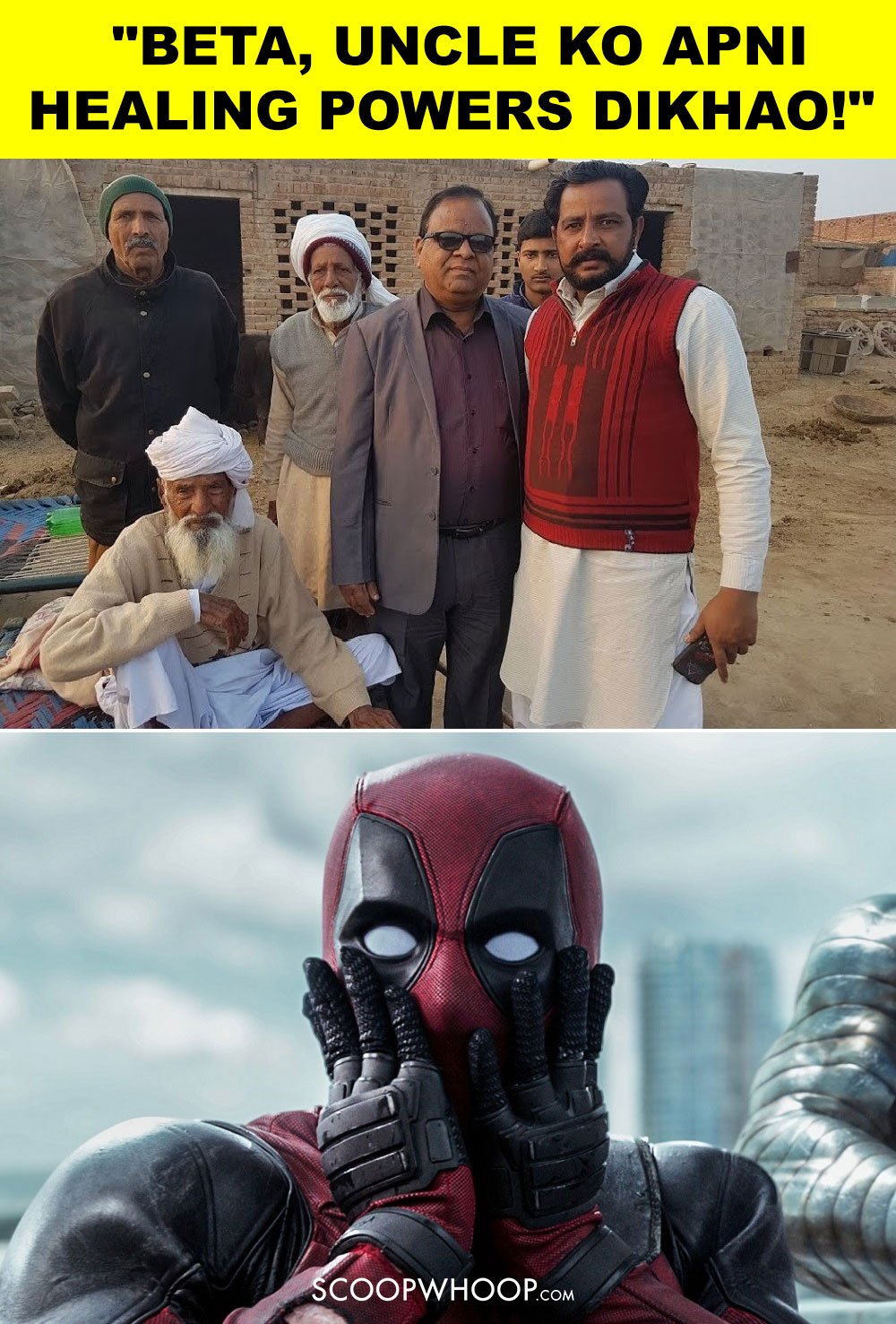 And remember his excellent swordsmanship?
Well, that would've been used to cut onions.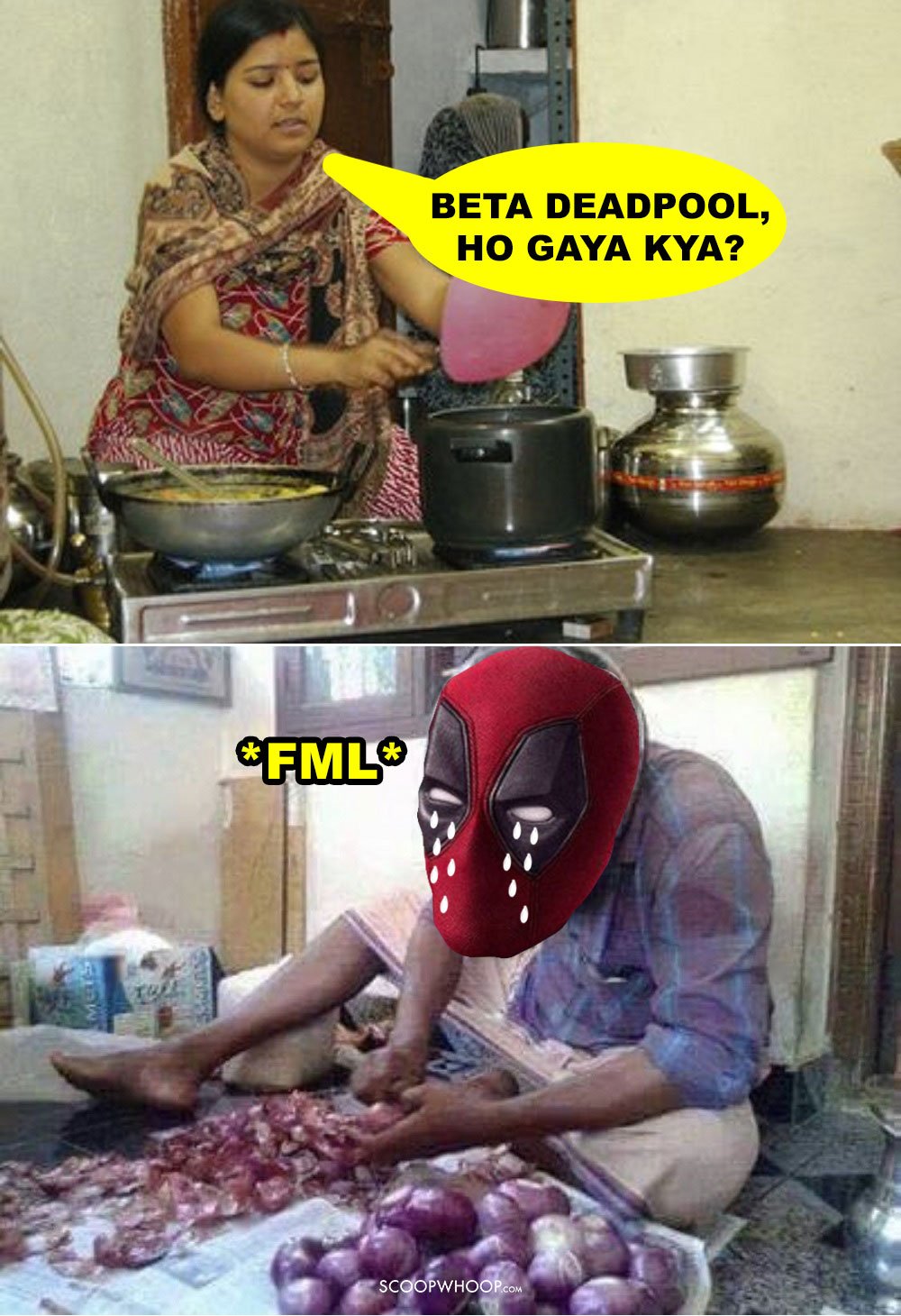 6. He'd have been too busy writing novels.
Because being an Indian kid, he'd have DEFINITELY studied engineering.
And as history has taught us, you do everything except engineering after studying engineering.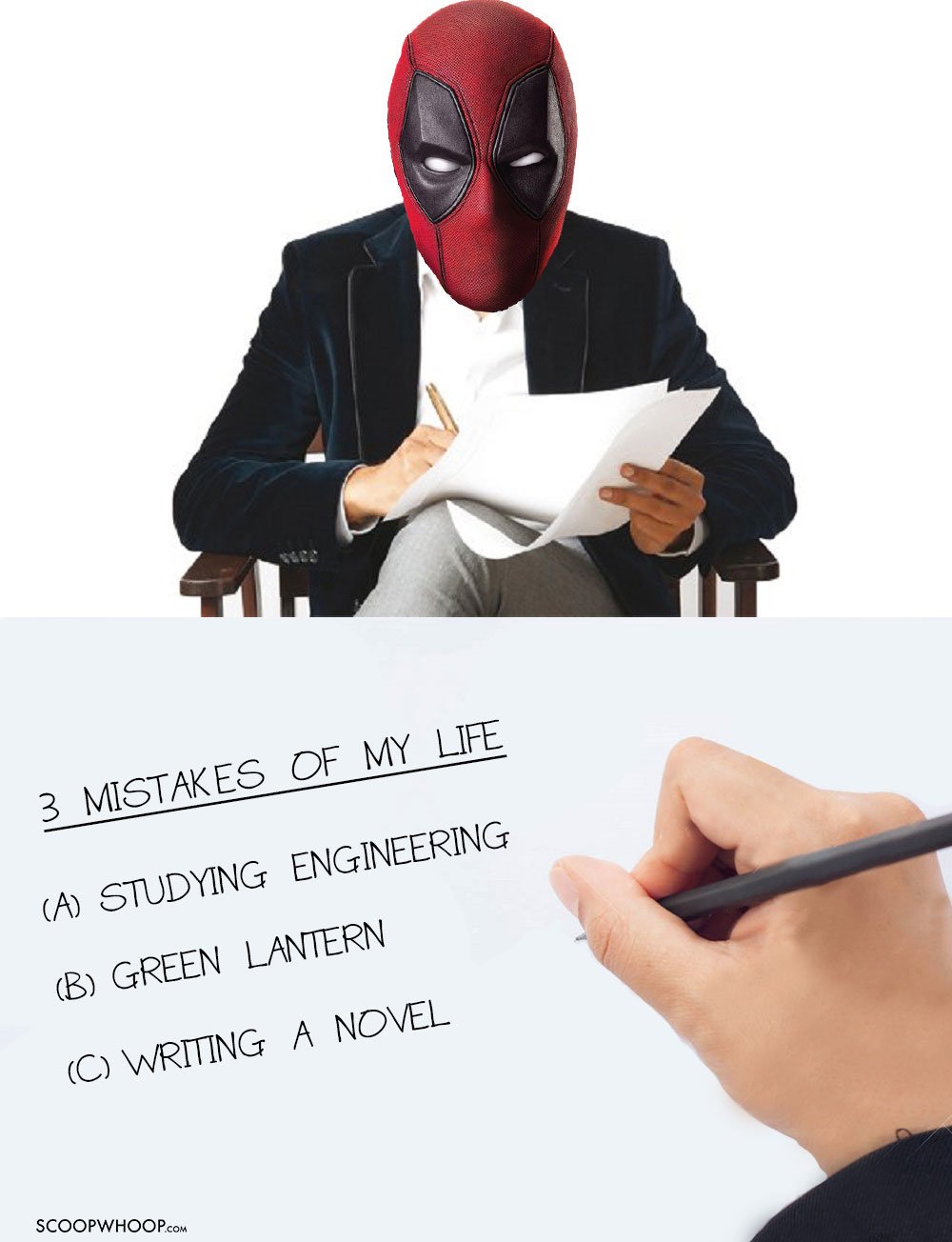 And once his novels would've become successful, he'd have gone on to judge reality TV shows.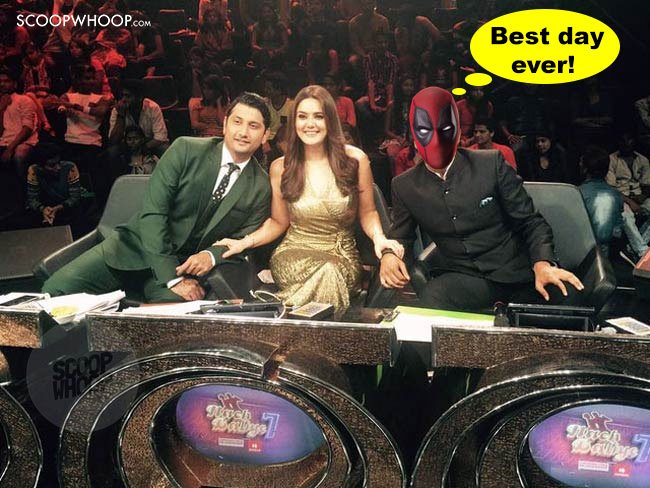 7. He'd have never been confident about his abilities.
Because his parents would've always compared him to the neighbour's children.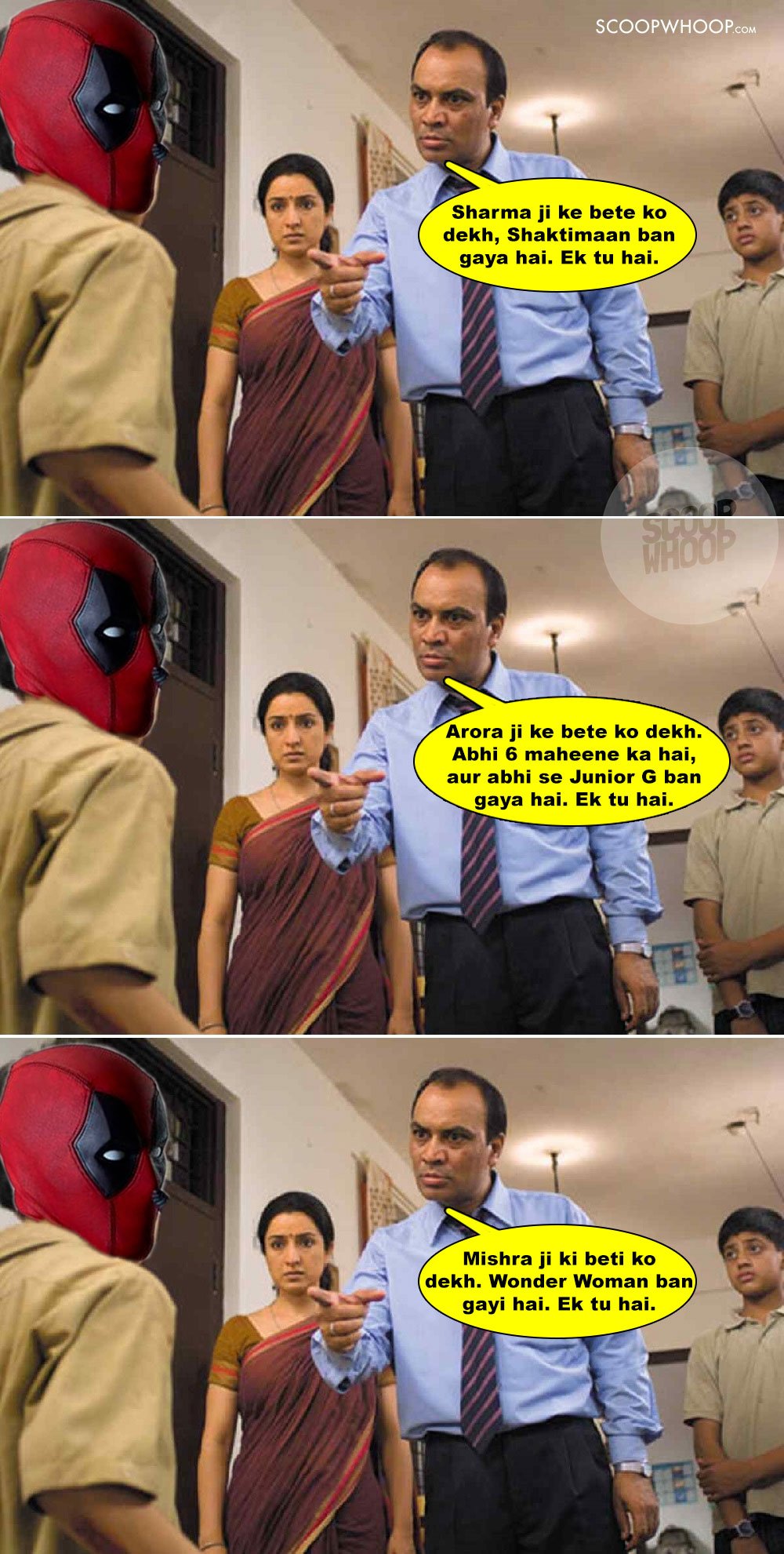 And of course there'd have been the deadly "Teri umar ka jab main tha" comparisons as well.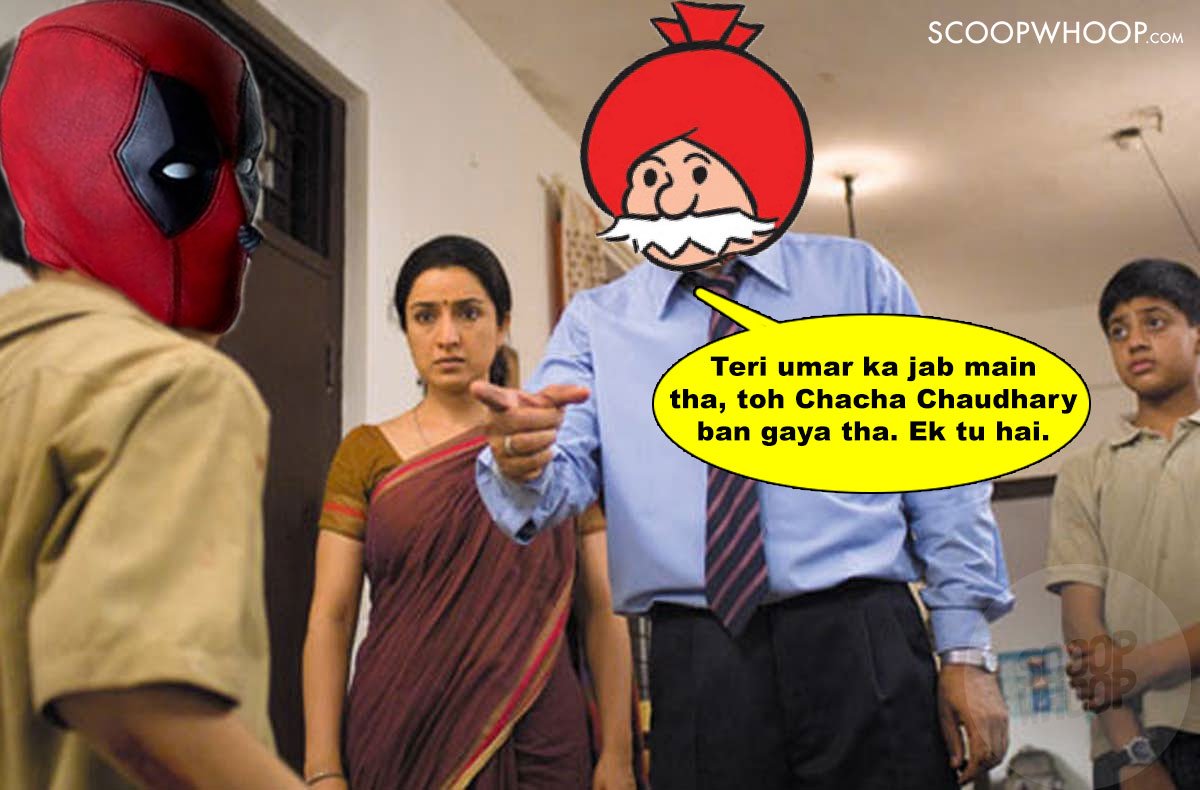 So yeah, goodbye self confidence.
8. He'd have never been able to marry his supportive girlfriend. 
Because sanskaar naam ki bhi koi cheez hoti hai bhai. Aise kaise bc?
He'd have probably settled down with a sundar + susheel = sanskaari ladki of his parents' choice.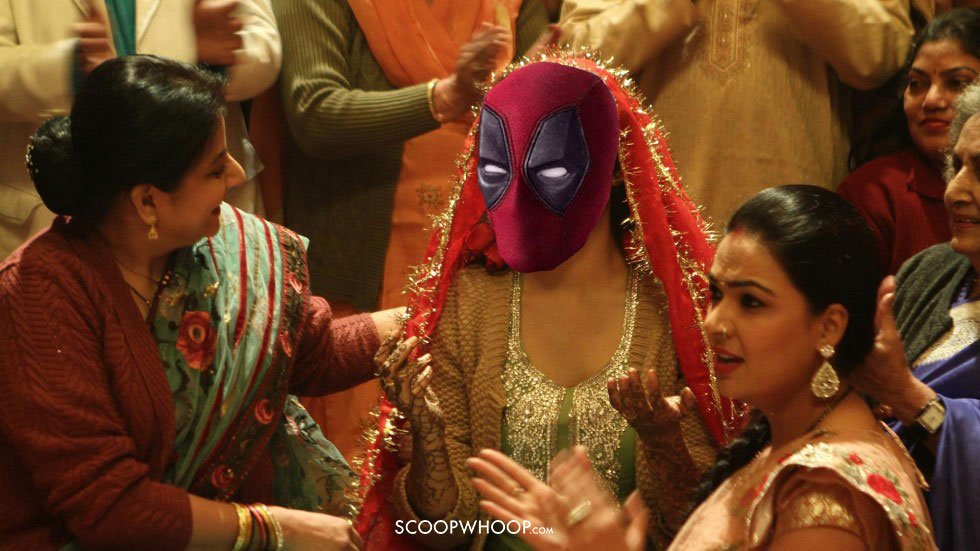 9. He'd have been too busy doing ghar ke kaam.
Crime can wait because Deadpool would've been too busy doing everyday ghar ke kaam.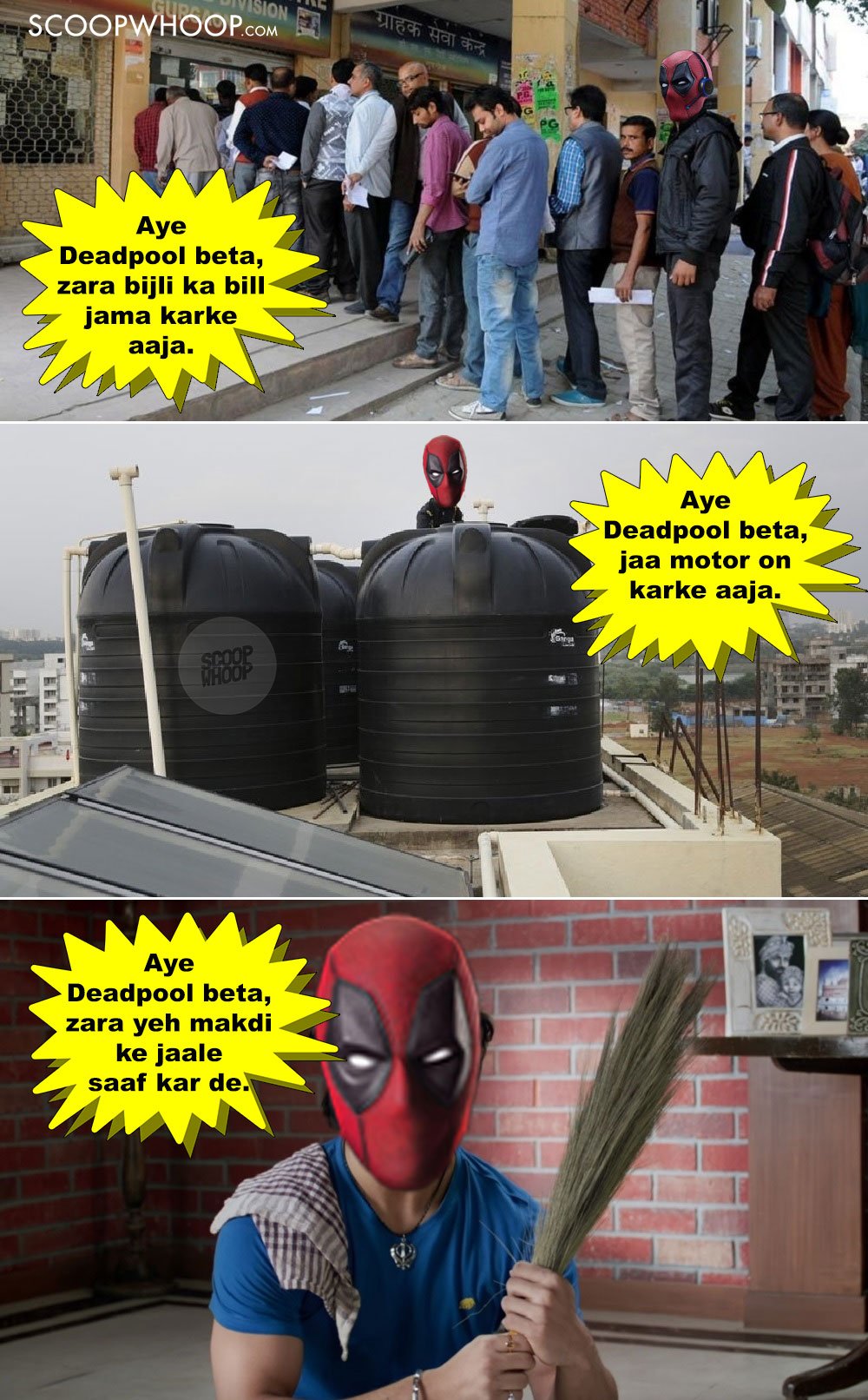 10. Lastly, he would've been grounded after his first night of crime fighting. 
"Crimes toh hote rehte hain par yeh koi waqt hai ghar aane ka? Yeh ghar hai, koi dharamshala nahin," his dad would've said to him.
Which is why his first night of crime fighting would also have been his last. Kyunki shareef gharon ke bacche itni raat tak awaaragardi nahin karte.
Sorry Deadpool, but had you been in India, you'd have been building bridges or checking accounts. Not kicking criminals' asses.