Thanks to the metro rail system, travelling in Delhi has become smoother and easier than ever. It's faster, more convenient and way smoother than driving your way around the city.
Hence, as an ode to the awesome metro, we created these shayaris. Check 'em out.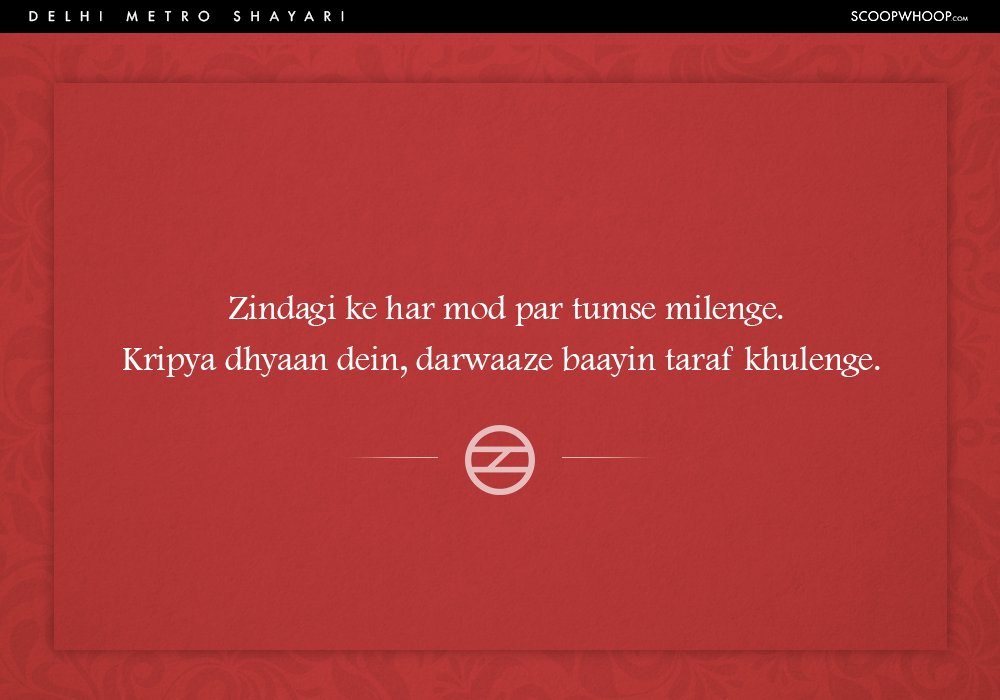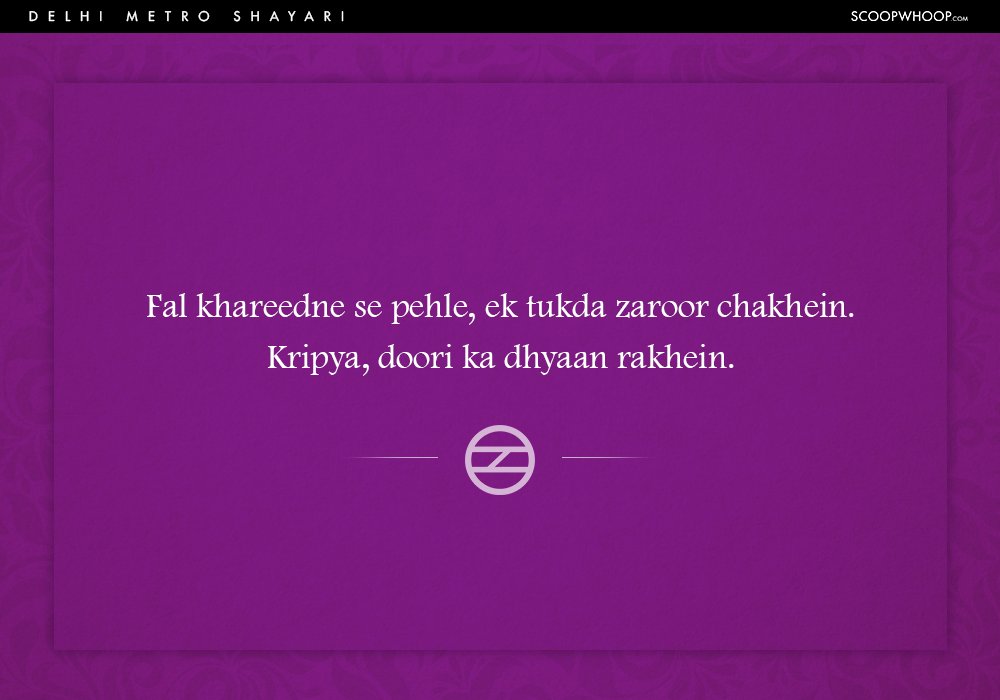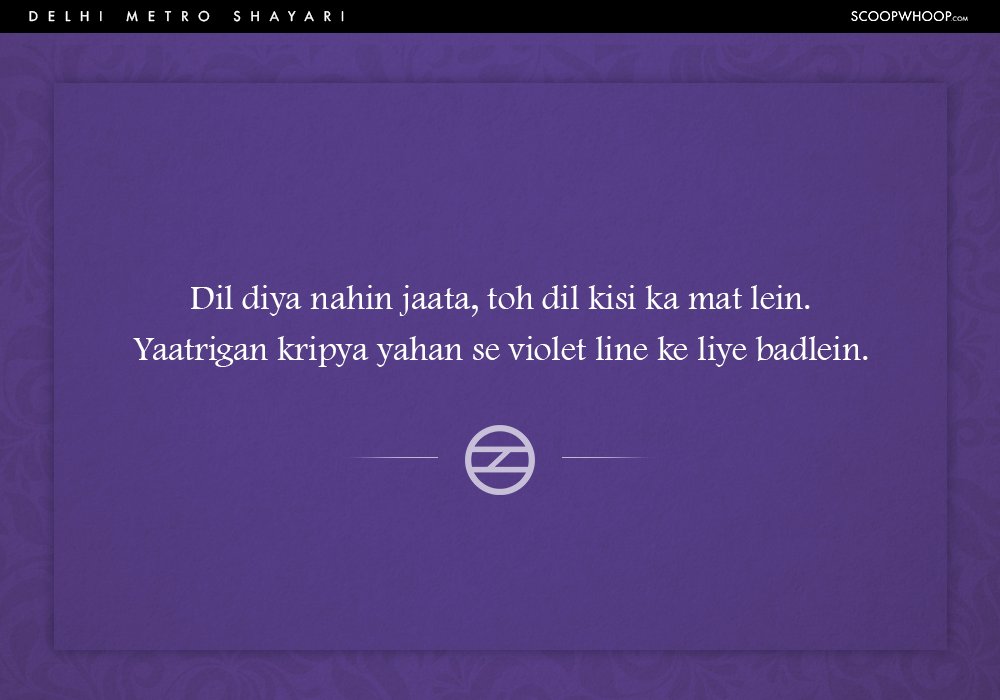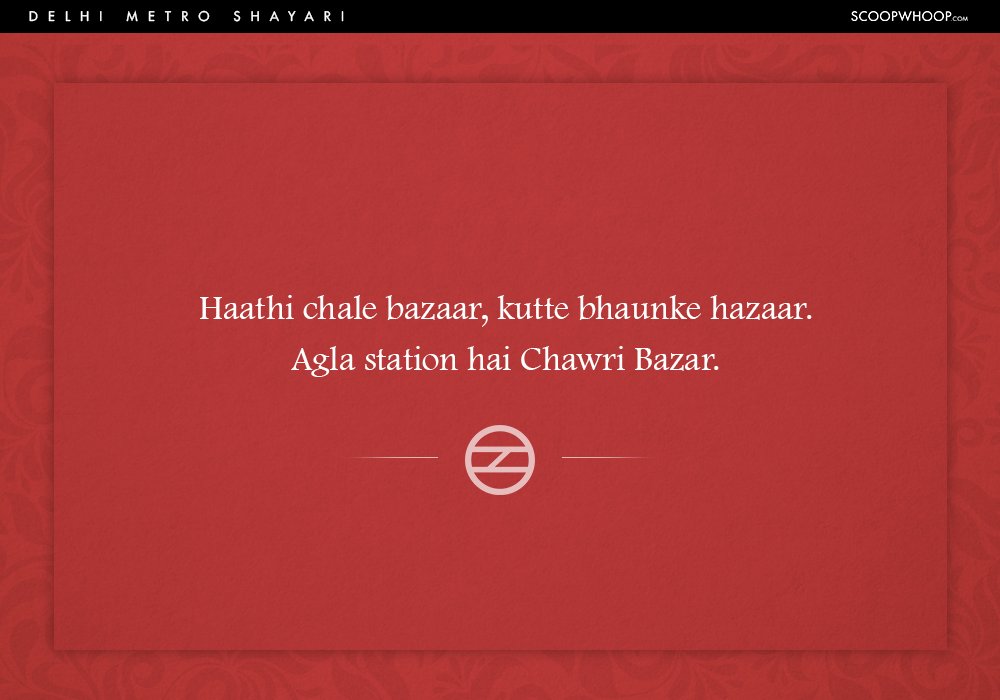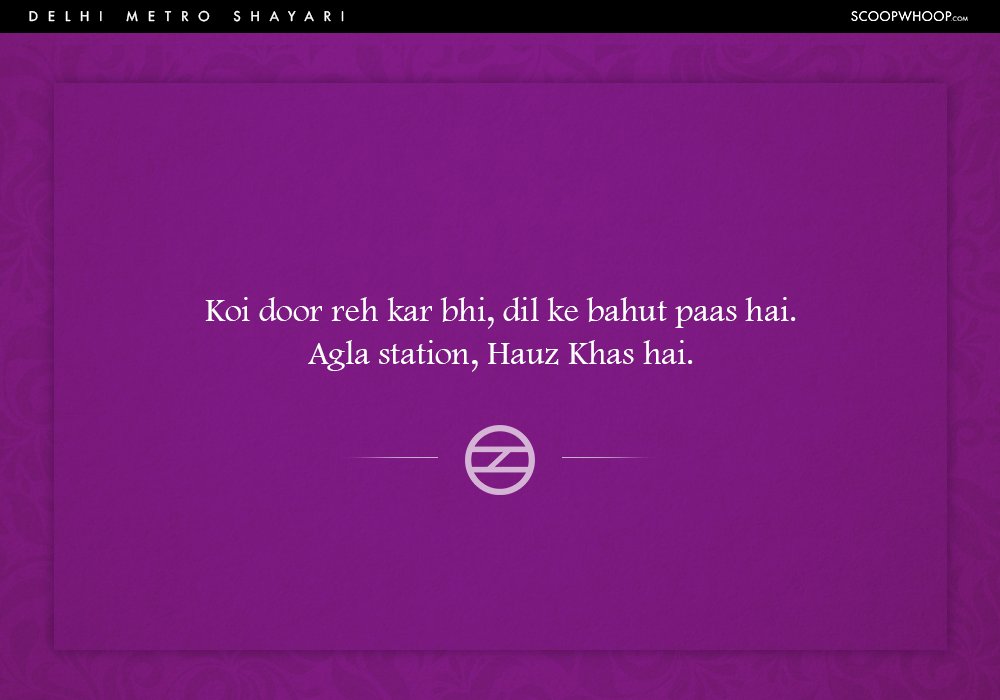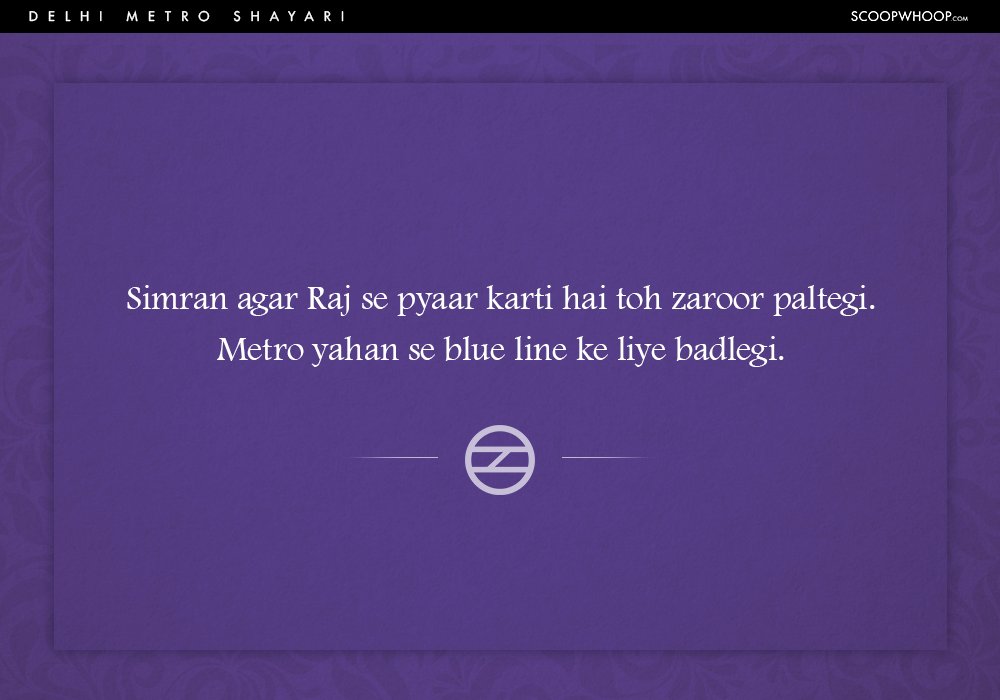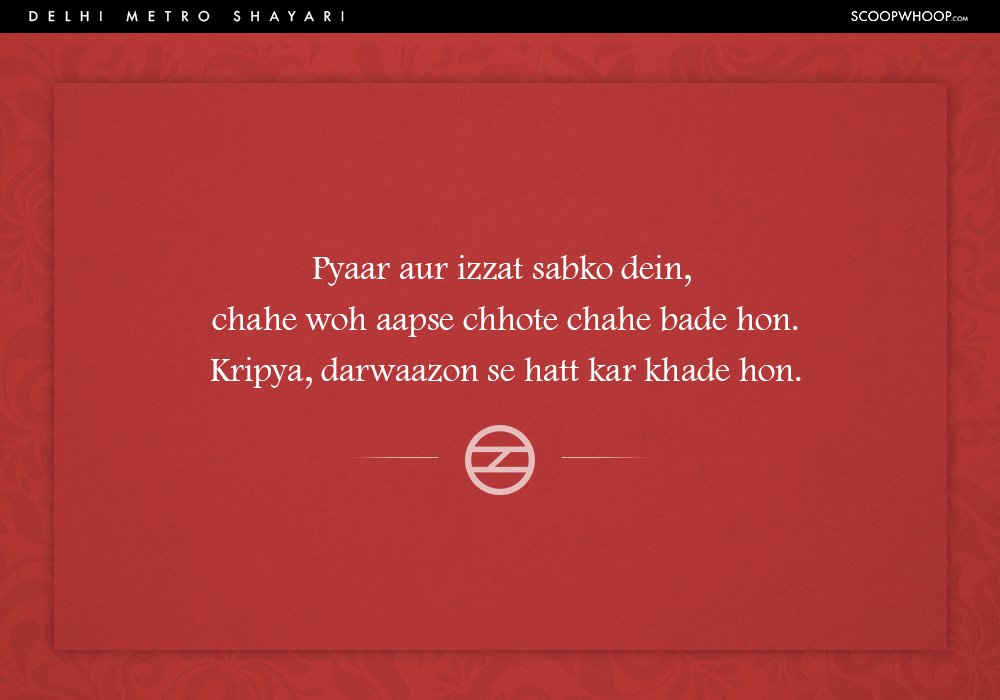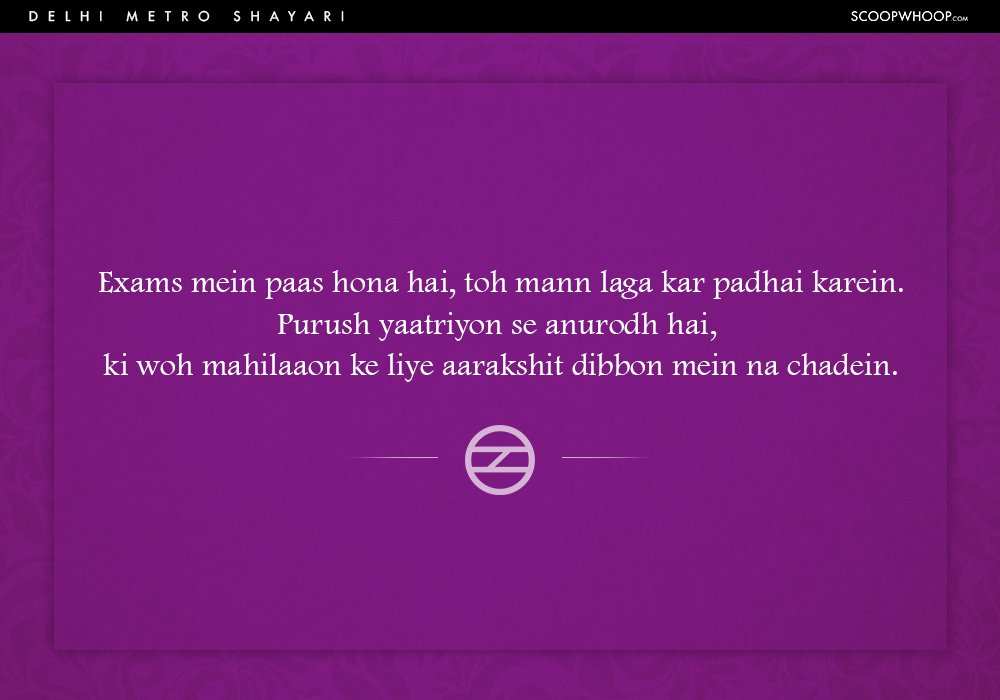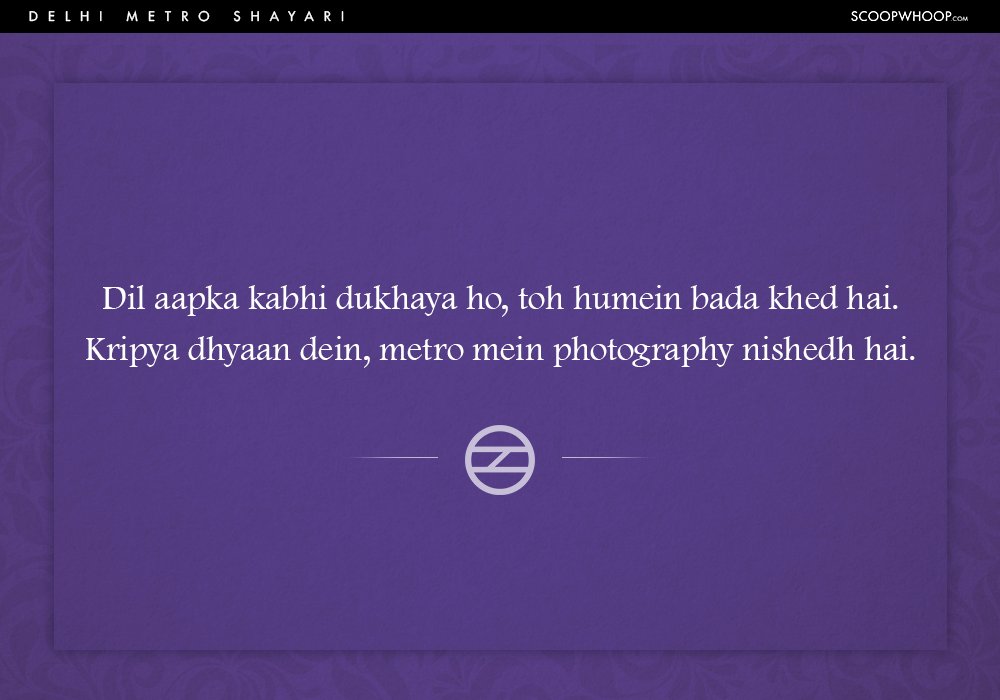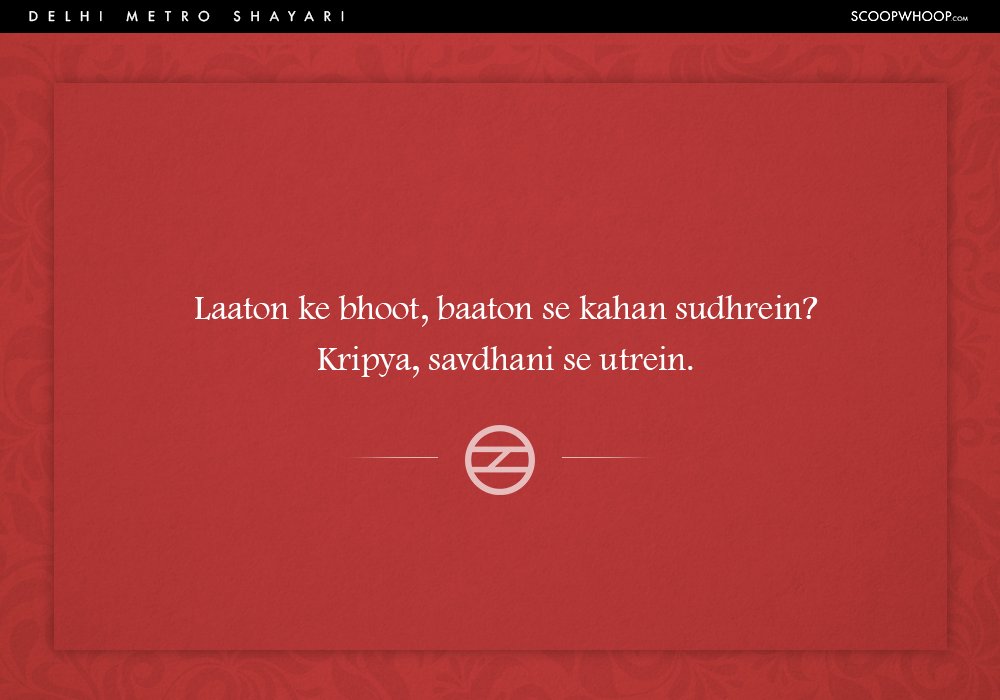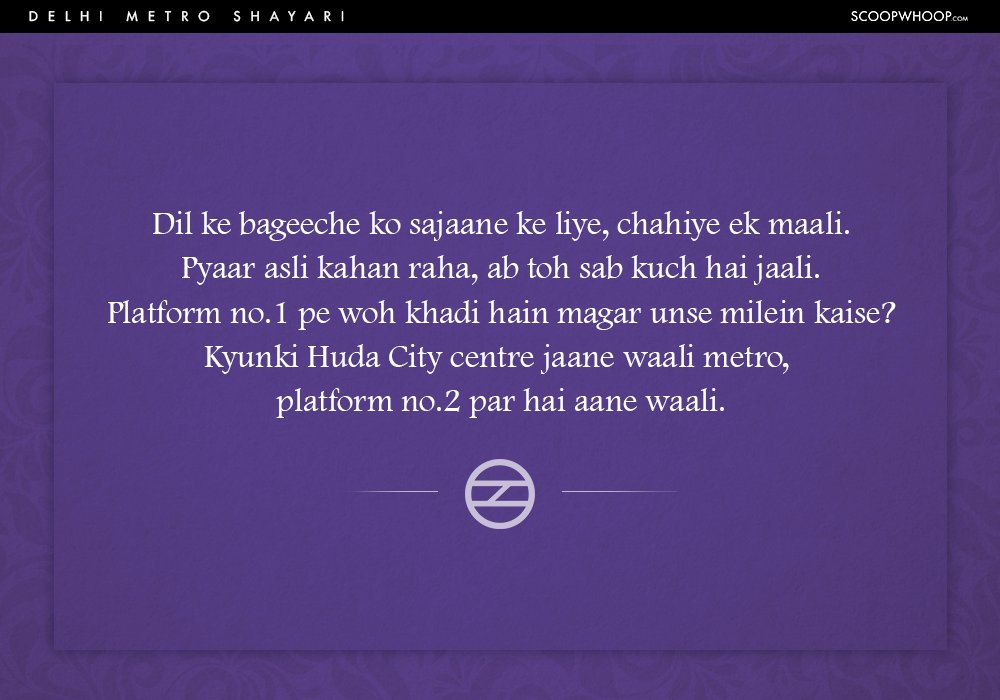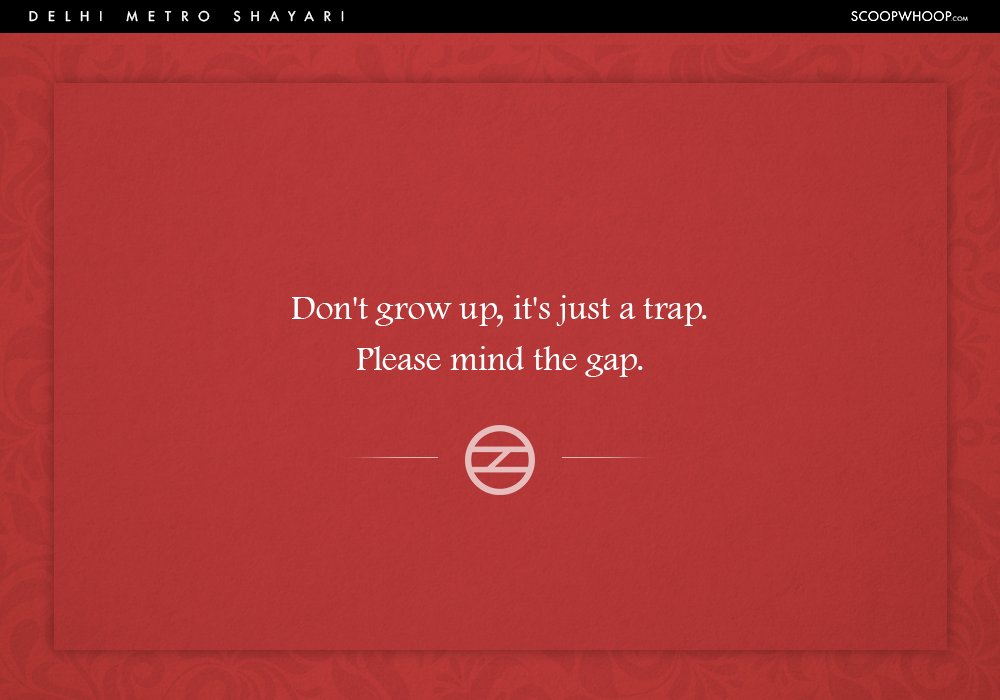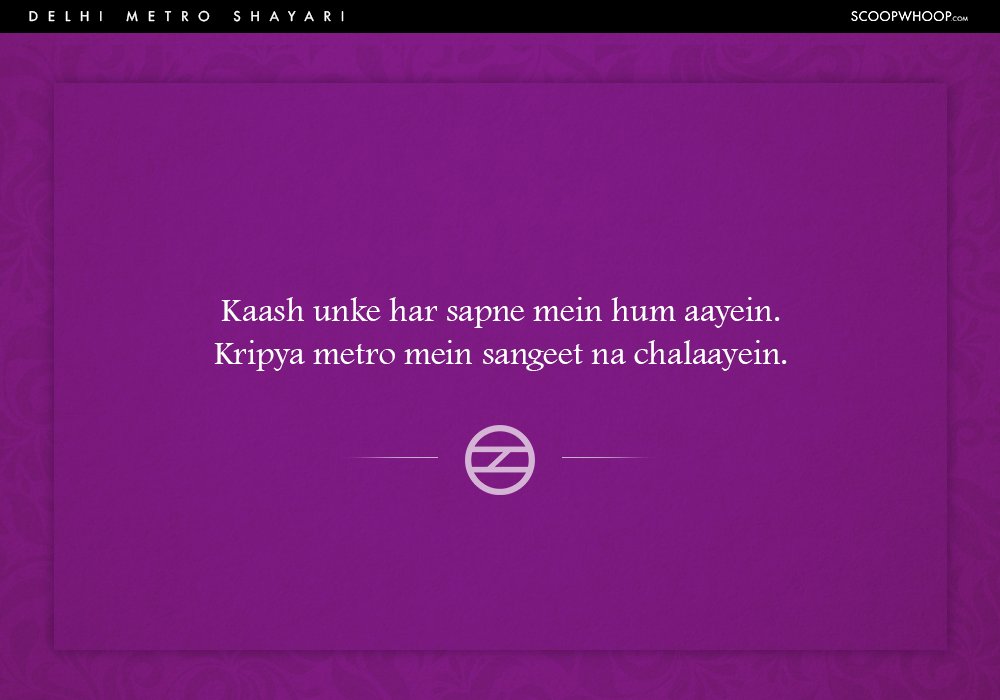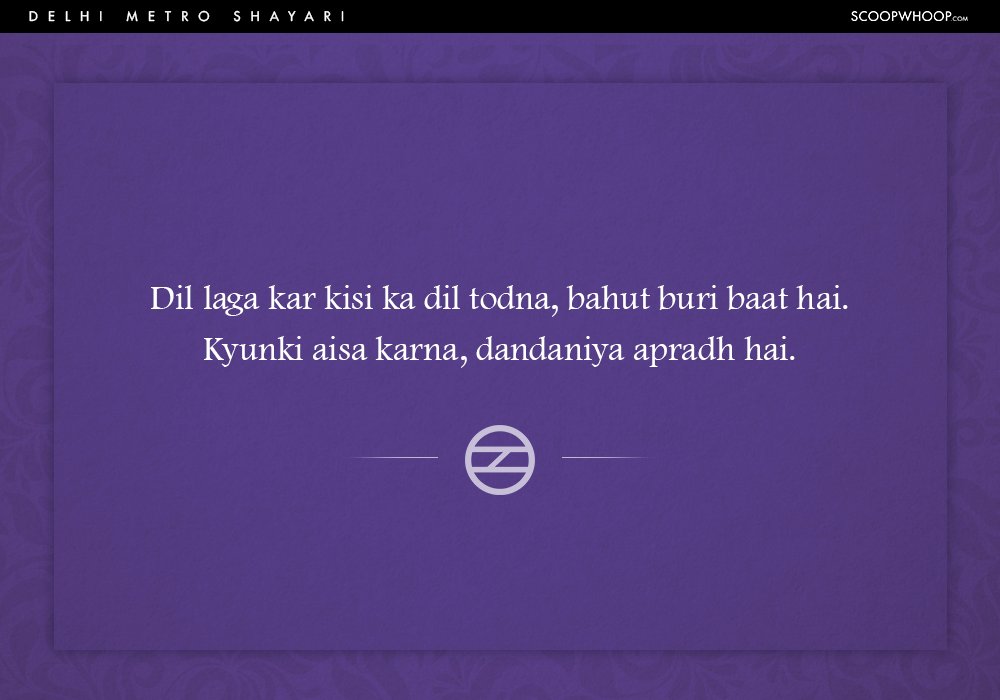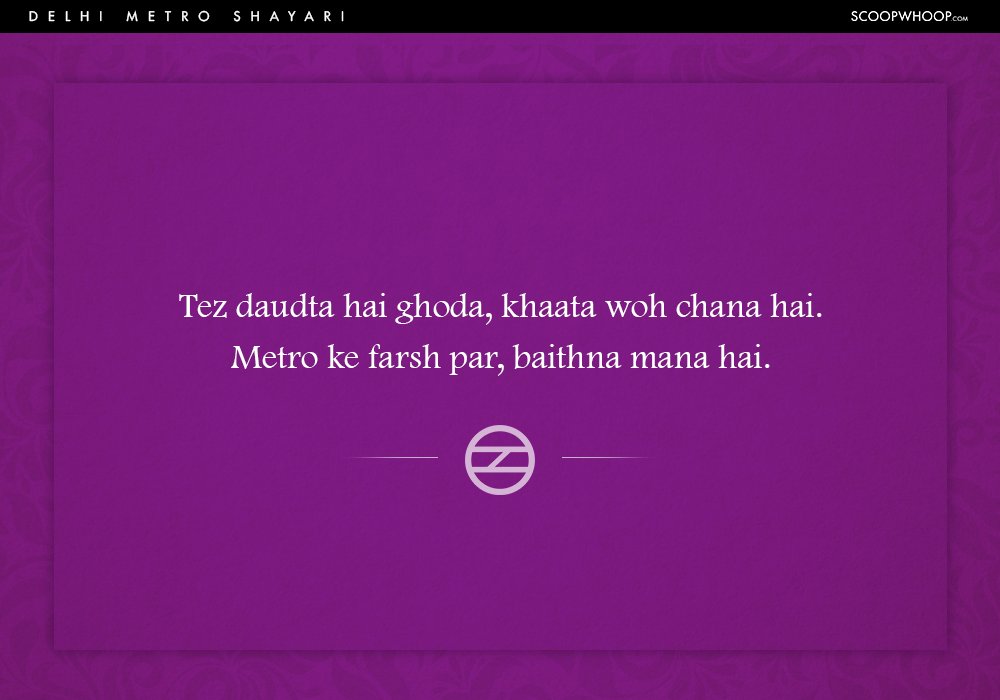 Delhi Metro. Inspiring us in more ways than one.
Awesome designs made by: Suvo Ray