Growing up as a post-millennial kid, Devang Patel was our answer to "Weird Al" Yankovic. A man, who could take the biggest hits of his time and turn them into parodies at the drop of a hat. Yes, Devang Patel was one of the biggest reasons why our adolescence was awesome. 
We know, you're equally sad considering how he's been missing from the music scene for quite some time now. That's why, we summed up these life situations using nothing but his songs. Check 'em out.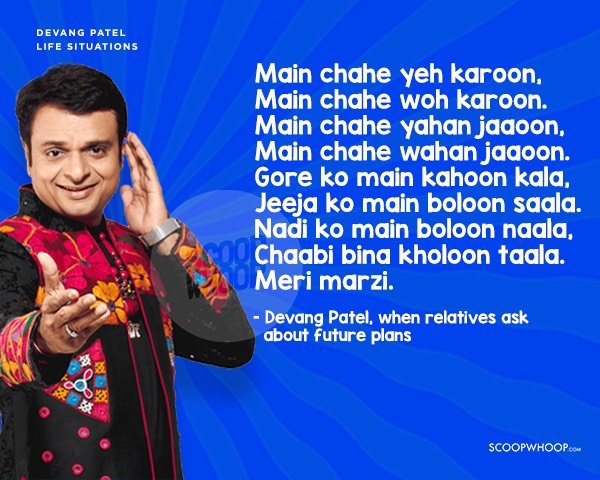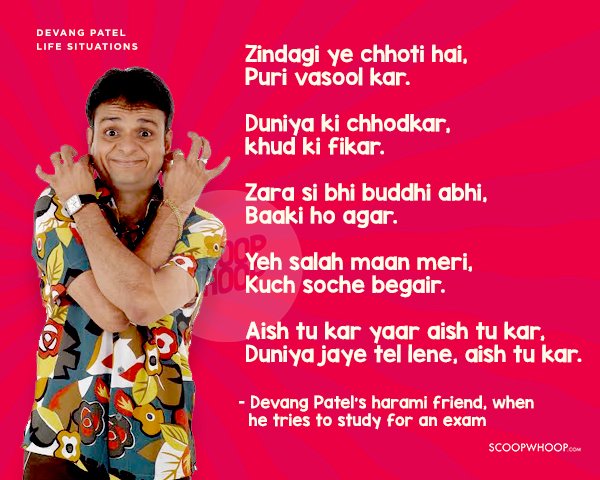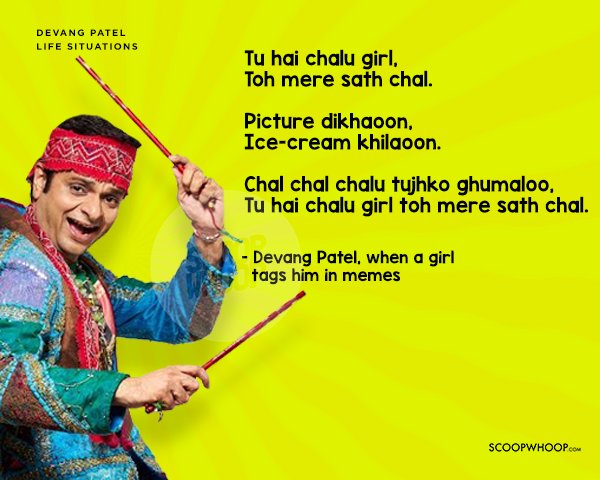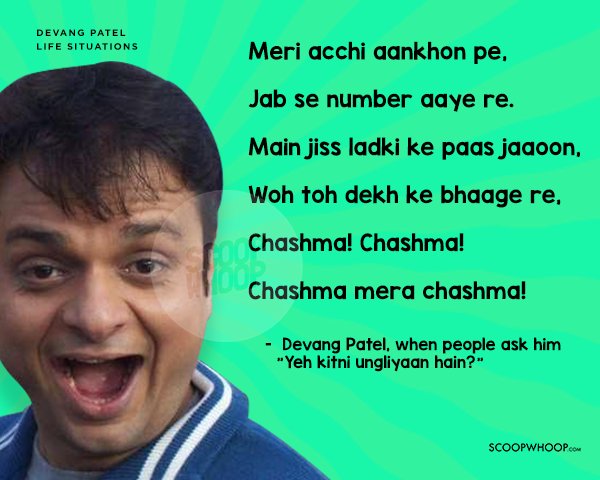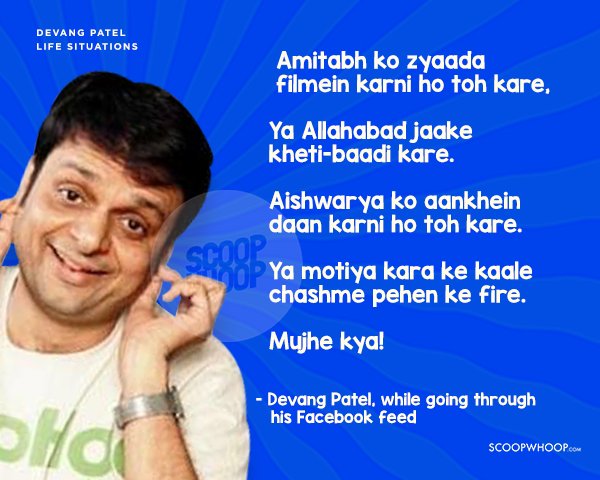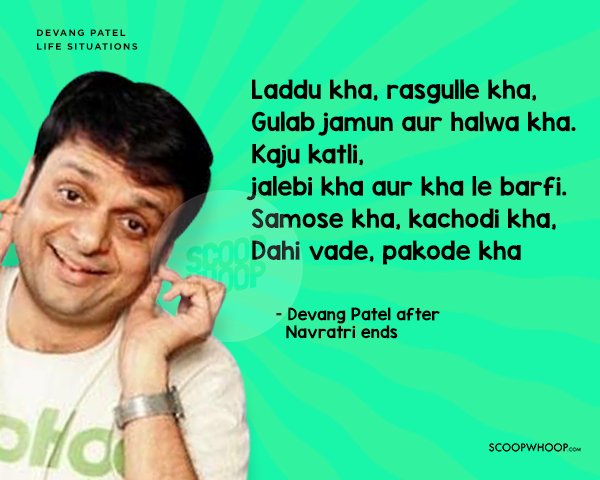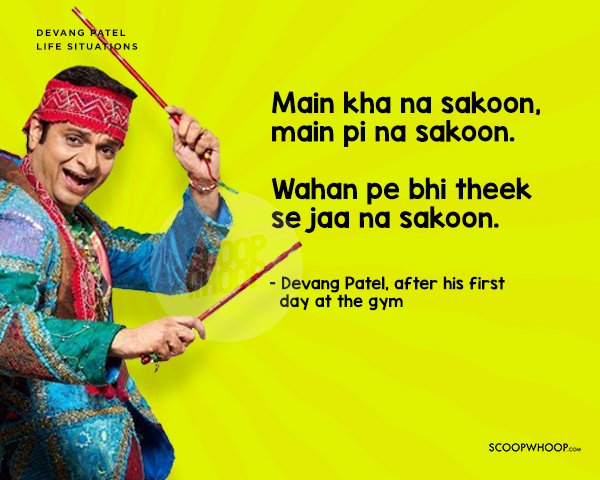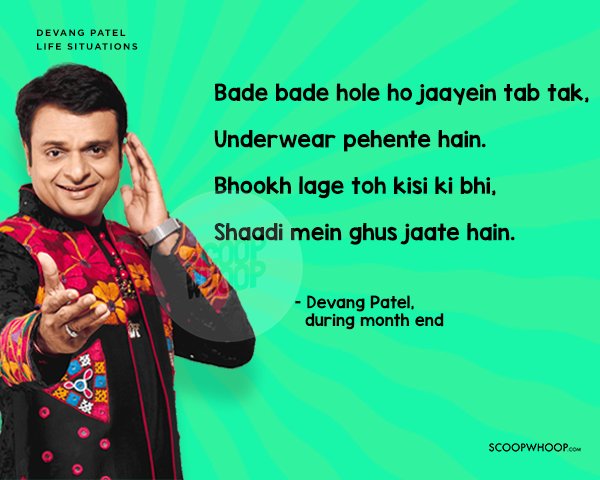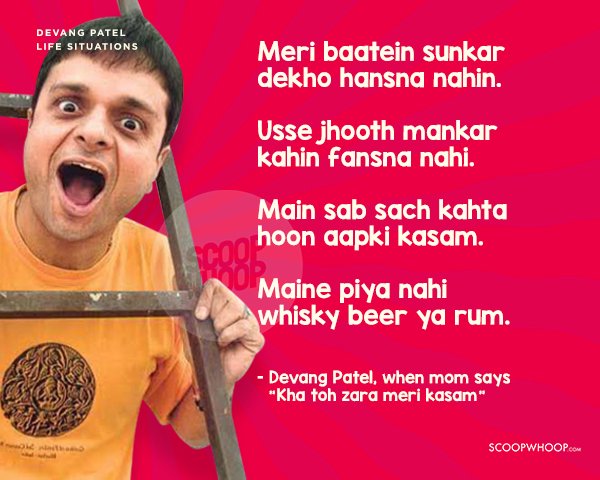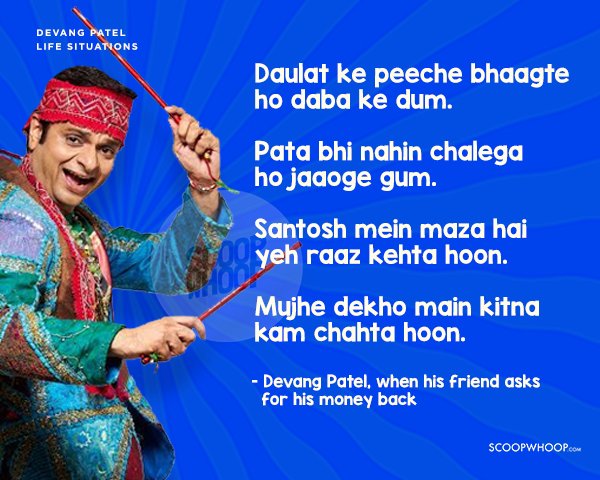 Devang, tum jahan kahin bhi ho, waapas aa jaao. Koi tumhein kuch nahin kahega.
Design credit: Vineet Kumar