No matter how well prepared you are, life somehow always manages to take you by surprise. As is proven by the numerous dhokhe we end up getting every day.
That's why, as an ode to these every day dhokhe, I made these shayaris just for you. Check 'em out.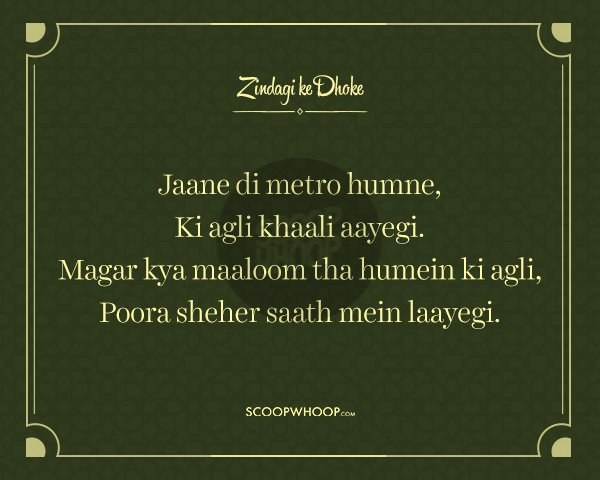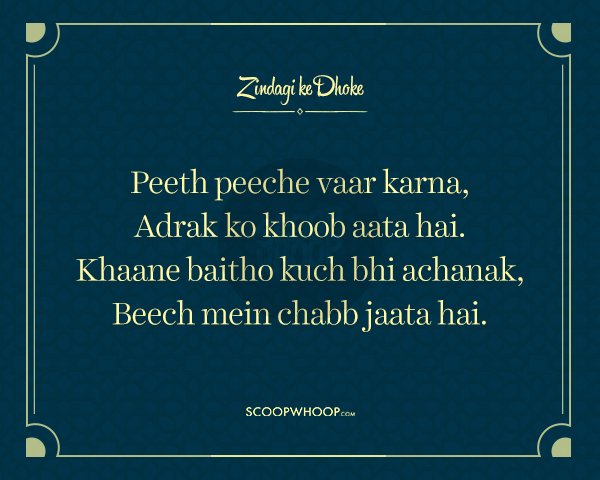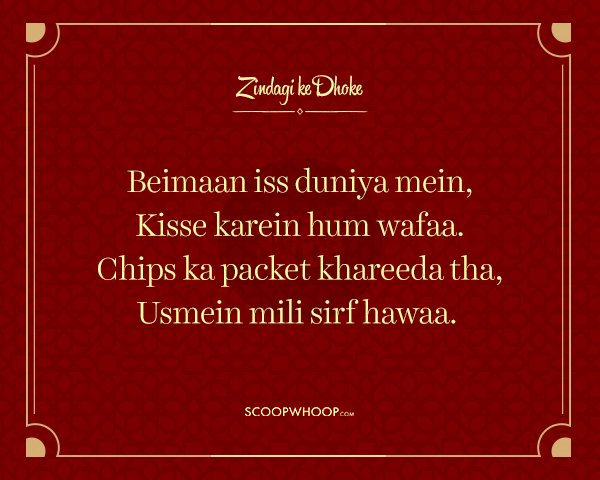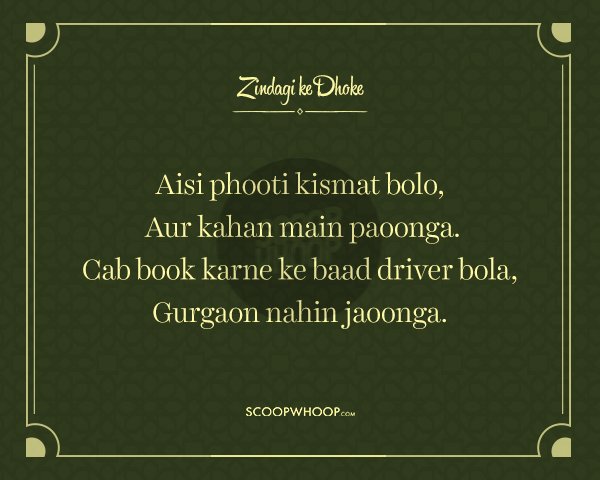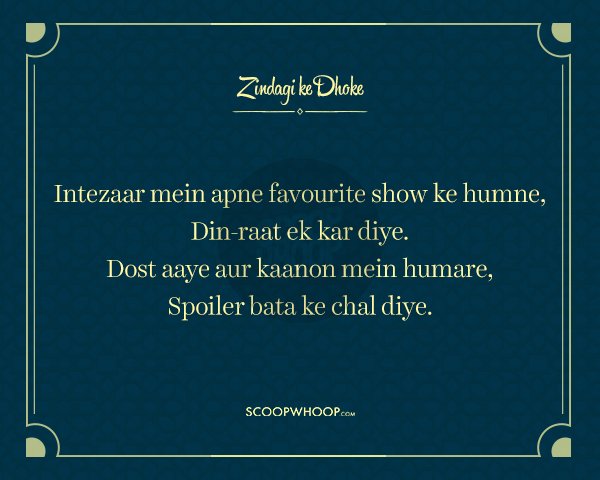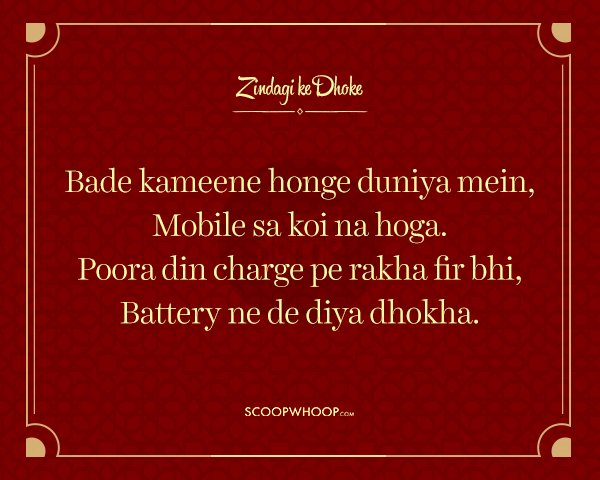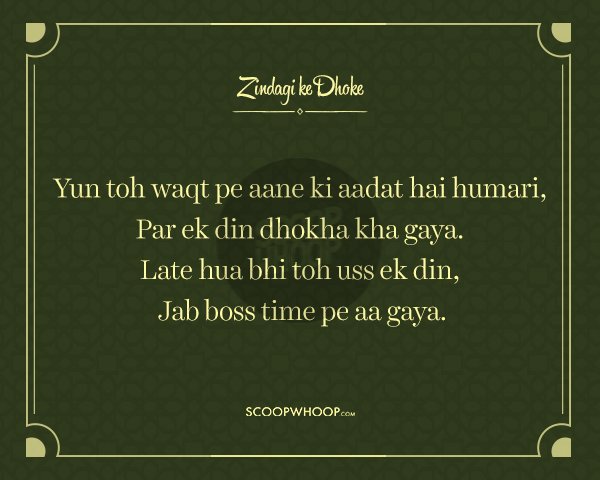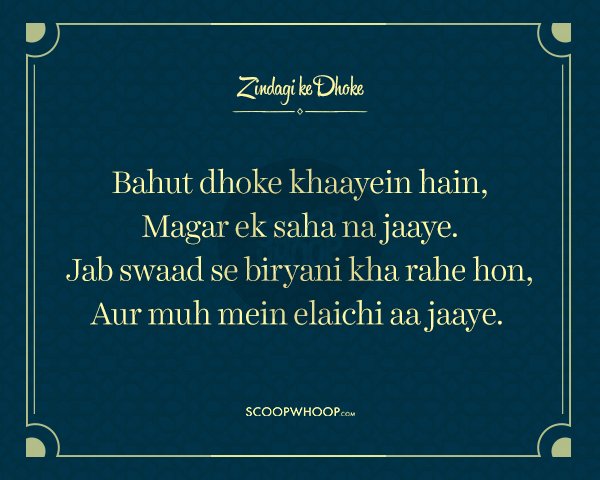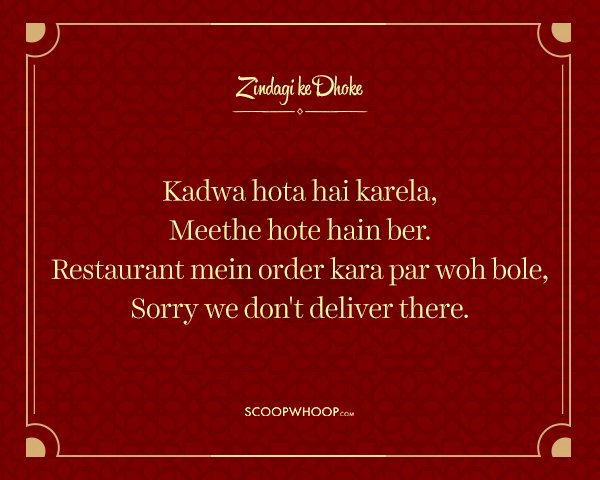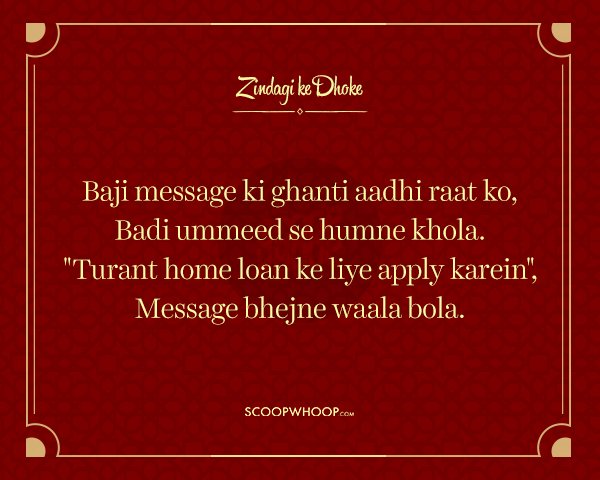 Koi kitna bhi roke, rukte nahin dhokhe. 
Design credit: Sanil Modi