Good friends help you when you're in trouble. Best friends are the ones who put you there. Yes, our best friends are haraami of the highest order but that's exactly what we like about them.
Which is why, as a tribute of sorts, we made these dohe just for them. Take a look.
1. Because party nahin rukni chahiye.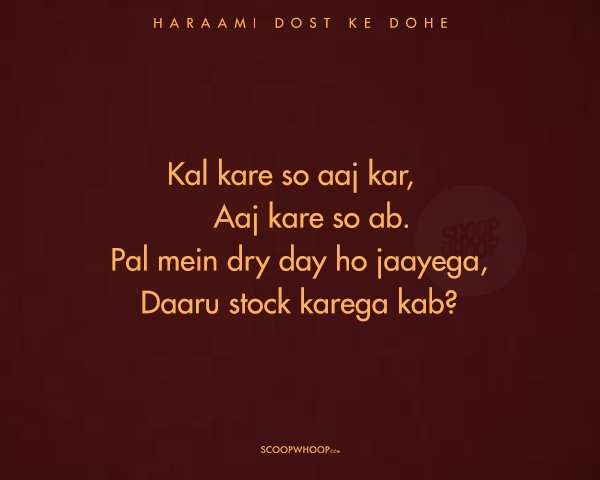 2. My friend is really good. At being haraami.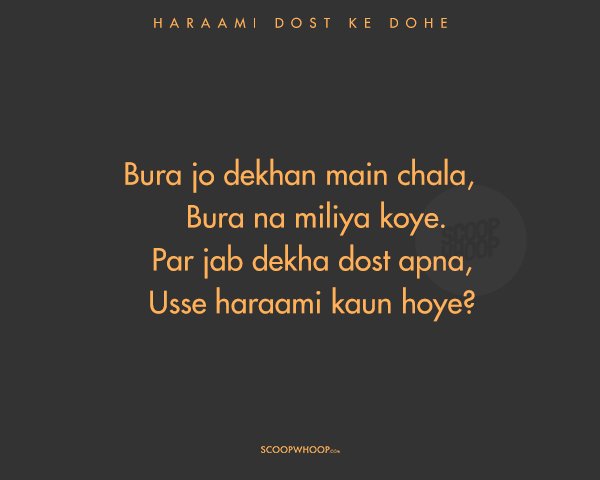 3. Confidence level: Infinity.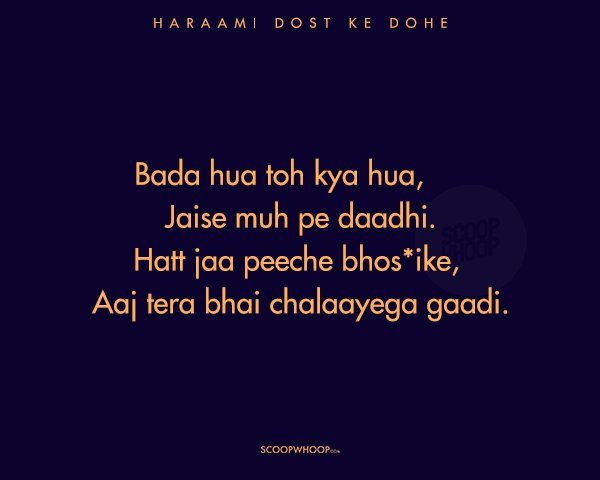 4. "Neha, I still love you!"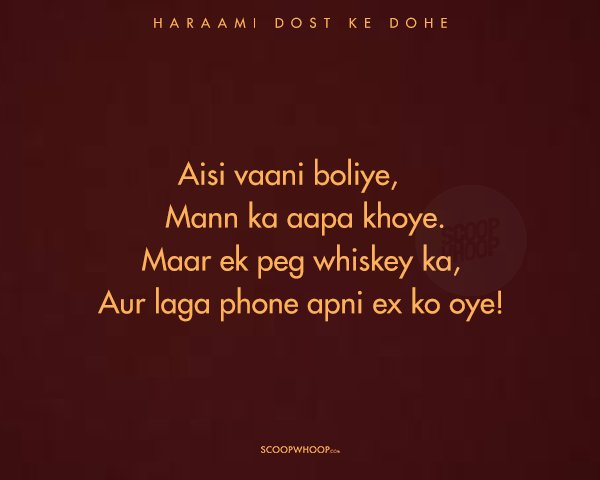 5. "Bhai, iss baar top maarenge!"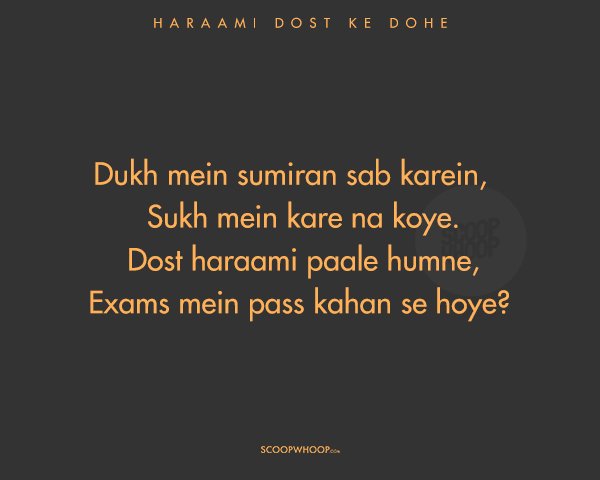 6. "Abey ek drag le le, kuch nahin hoga."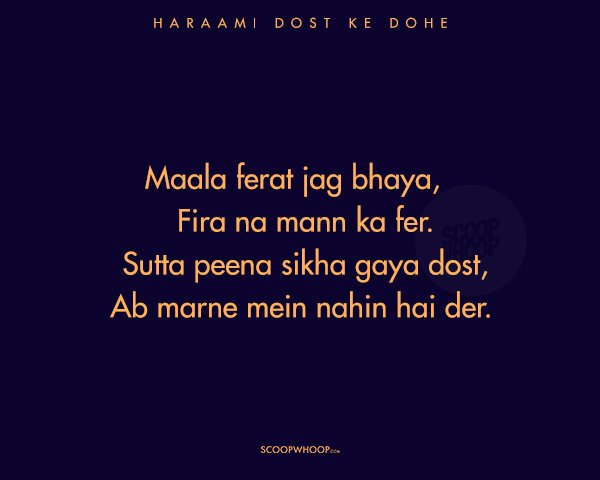 7. "Abhi tu pay kar de. Main tujhe baad mein deta hoon."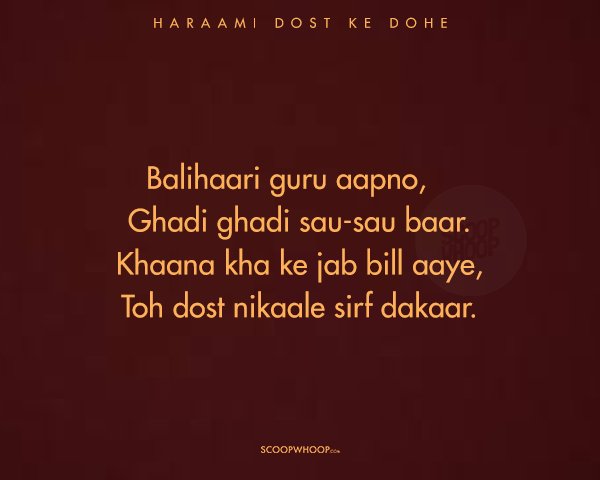 8. Group study: Expectation v/s reality.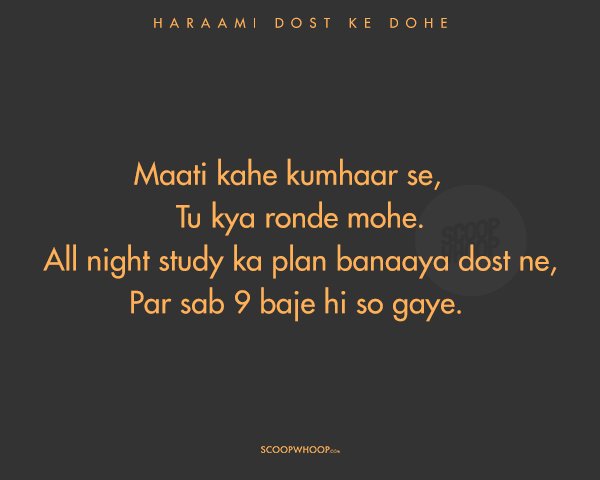 9. Take note, people.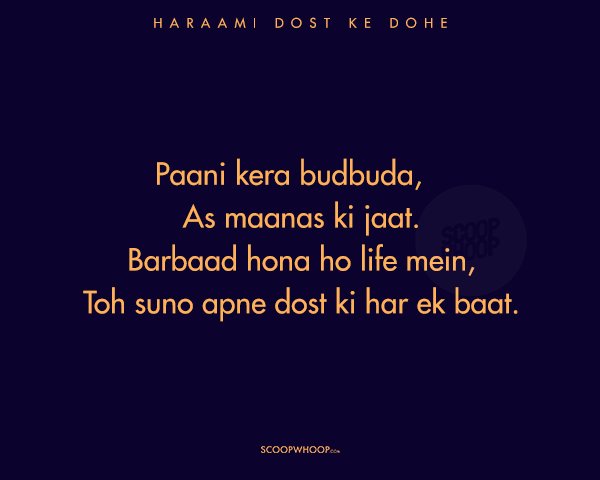 10. Baghban mein yeh scene kahan tha BC?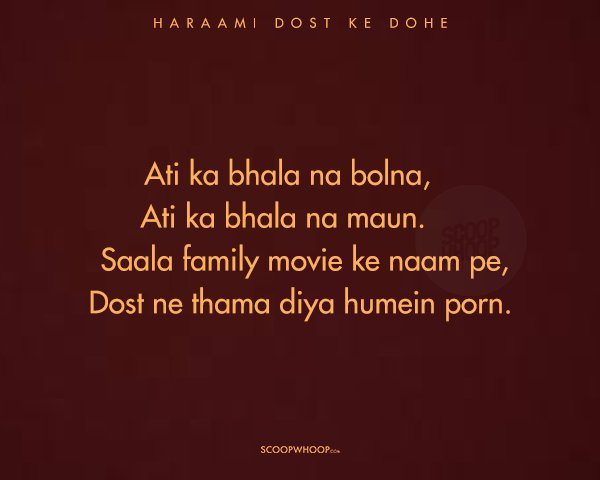 11. No wonder I'm married now.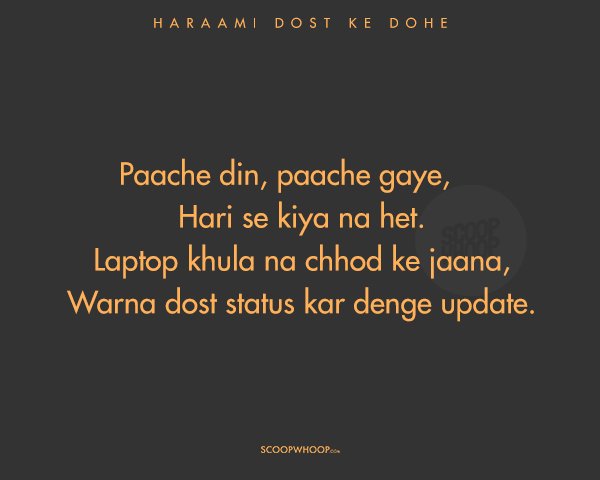 12. "Bhai sunn na. Question 2 ka answer bata na…Bhai…Bhai?"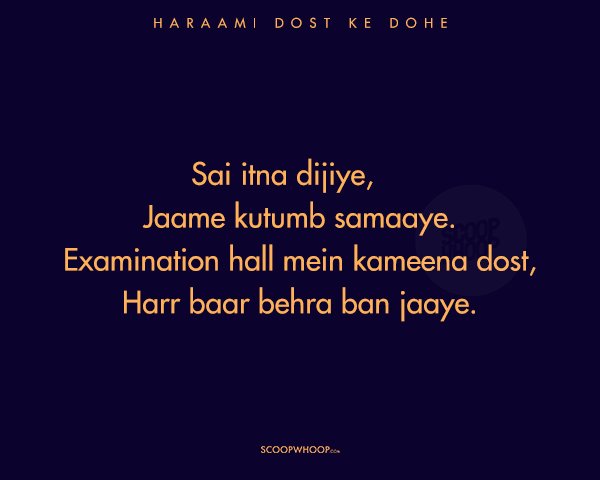 13. "Seekho kuch apne dost se!"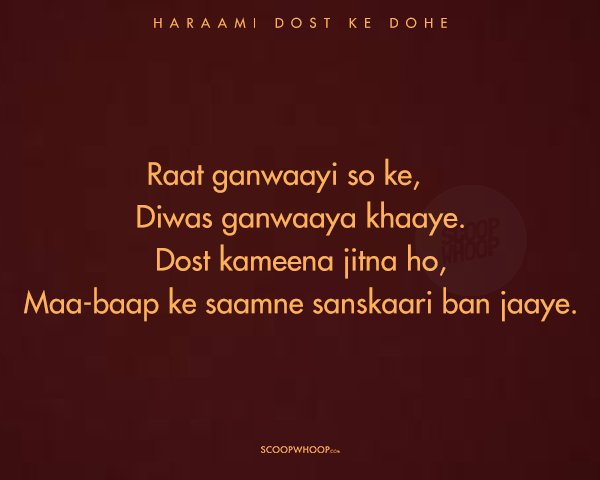 14. "Bhai month-end hai. Next month pakka!"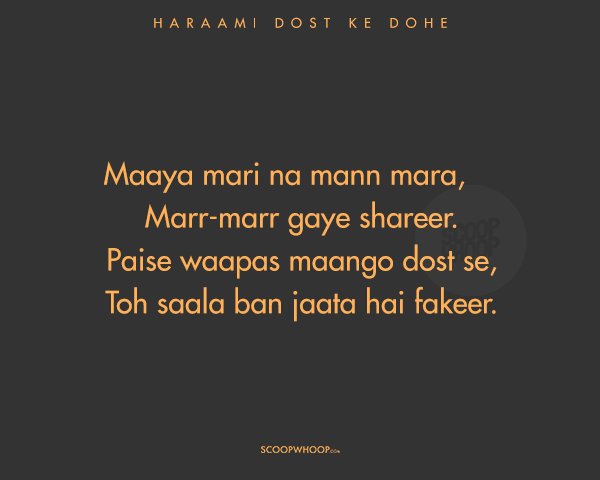 15. Sharam kar le bhai!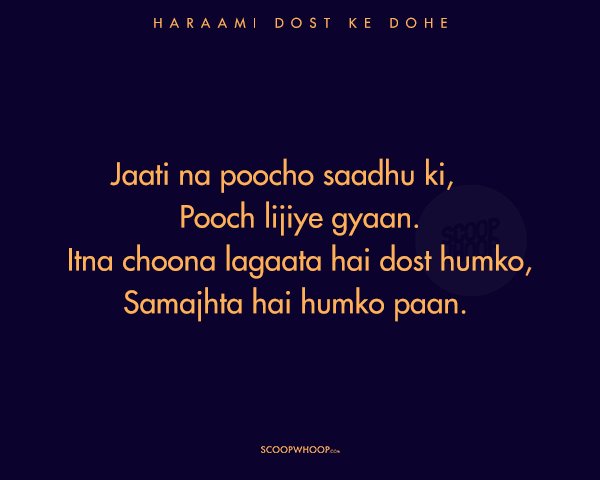 Harr ek dost kameena hota hai.
Design credit: Ashish Kumar