For some reason, Holi festivities in India have become synonymous with rowdy behaviour, throwing around unsolicited sleazy comments, and wasting water, all backed with the 'bura na maano Holi hai'.
Here are some basic dos and donts to get us back on track.
Some of these 'dos' are random to show that there's literally anything you can do instead of being a jerk to others on Holi.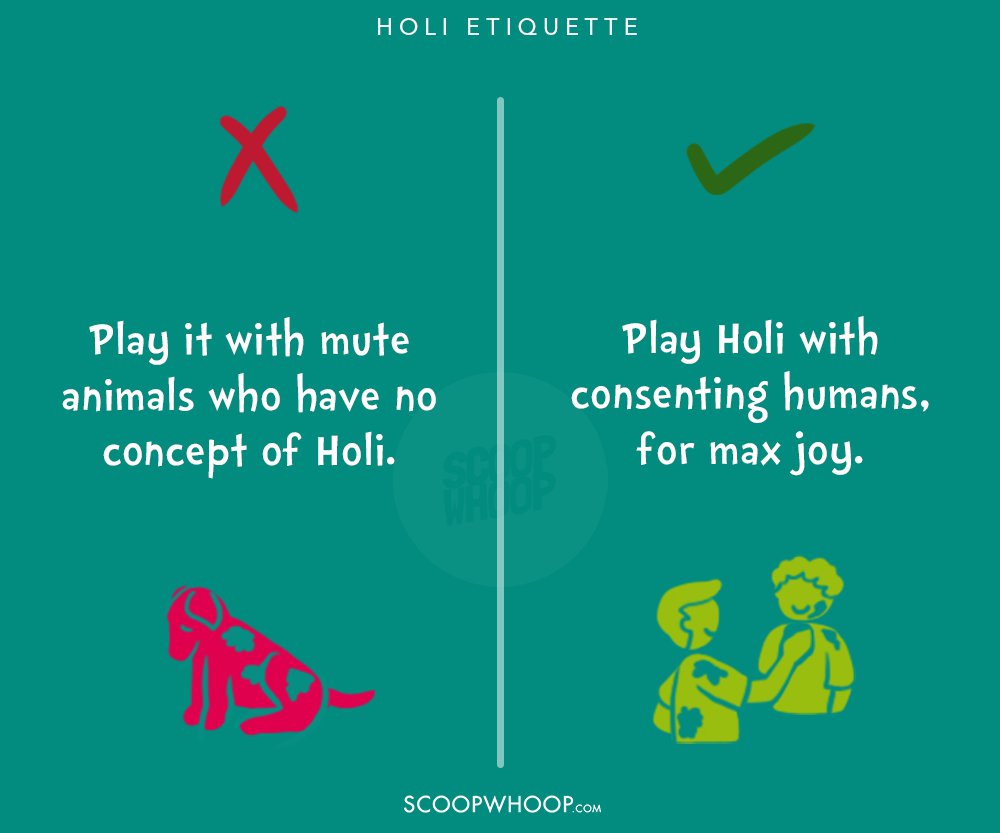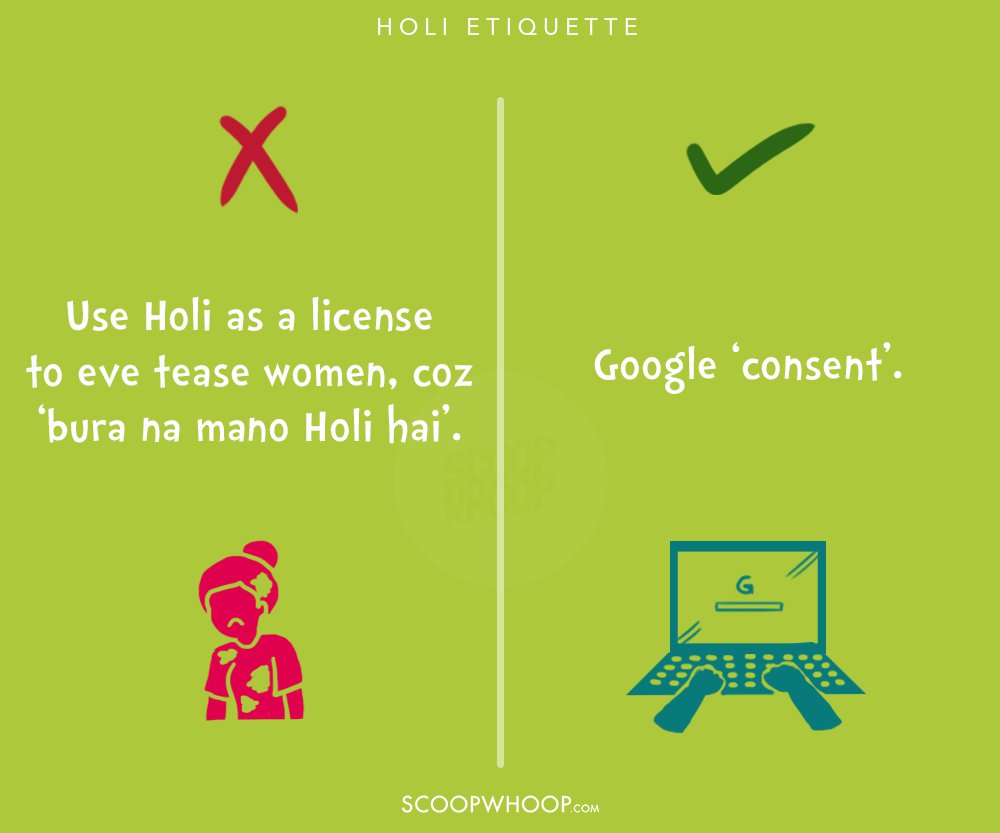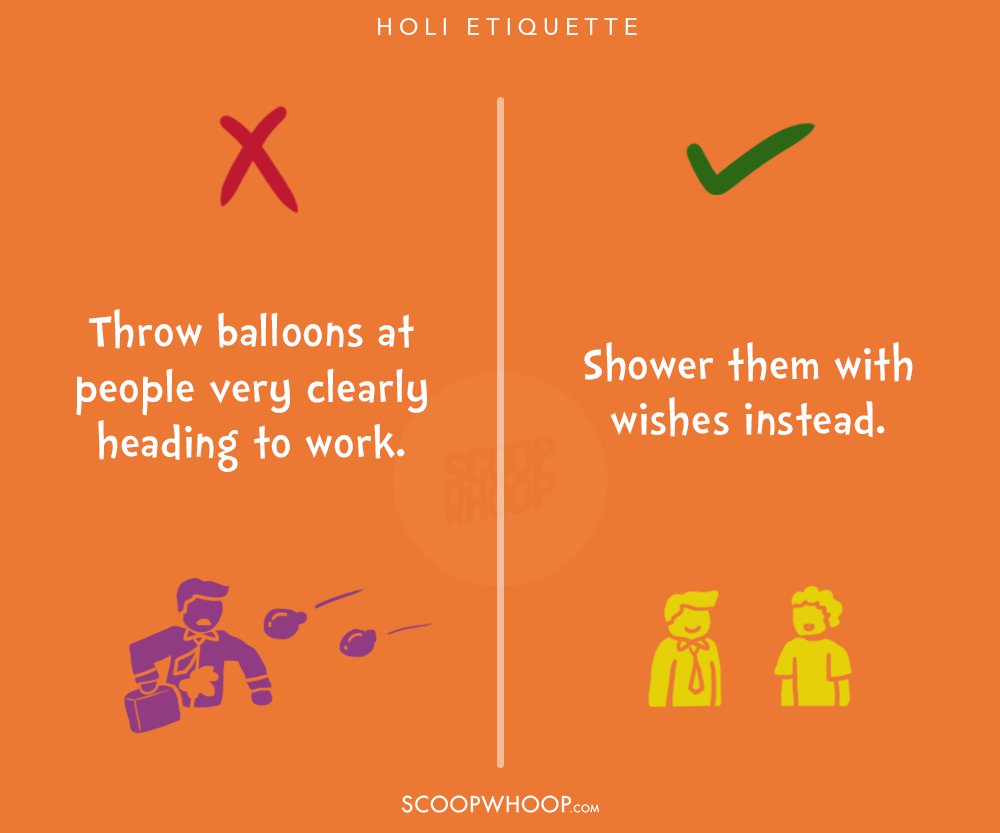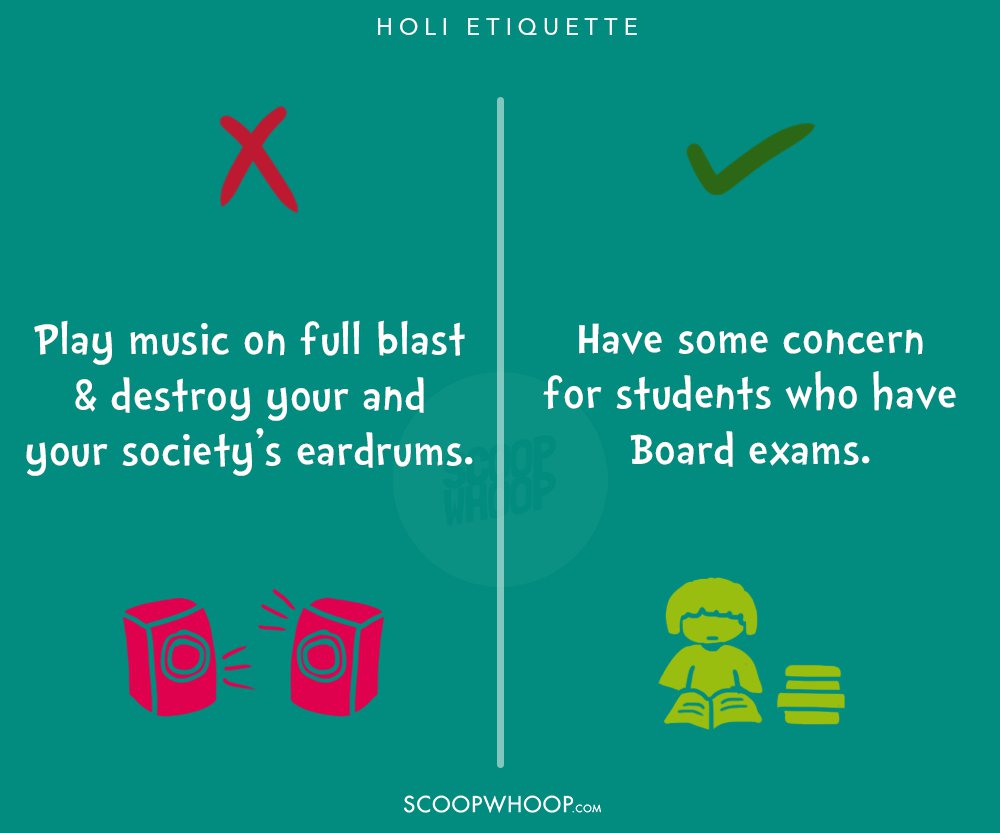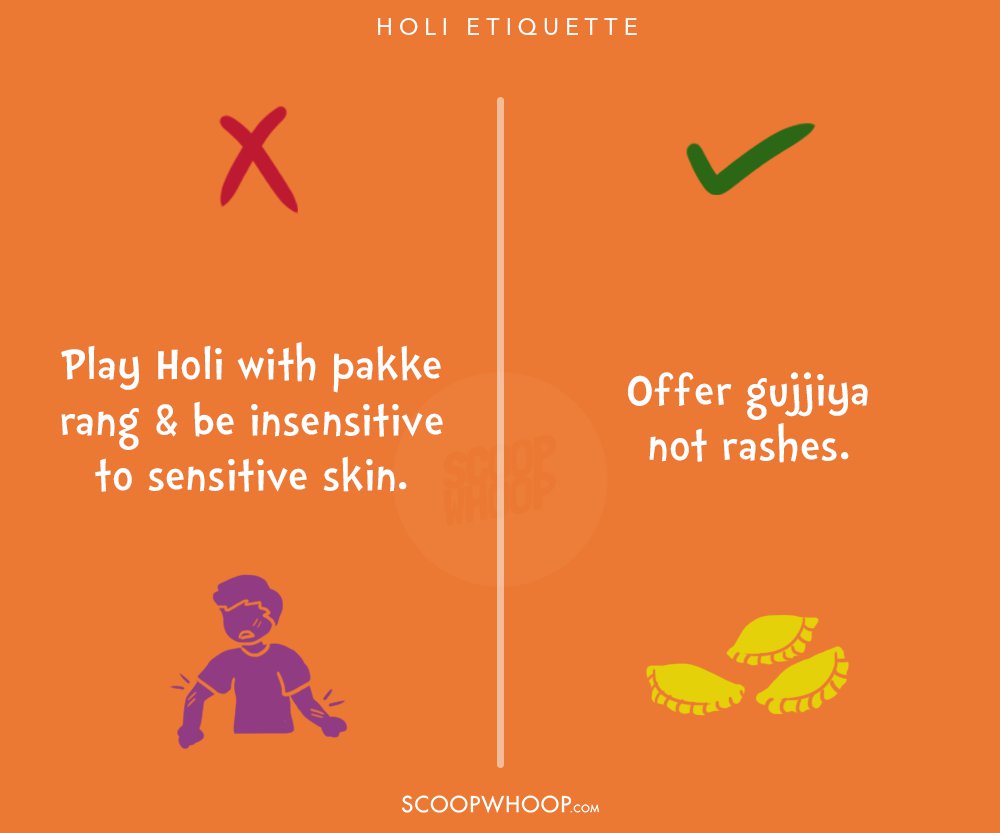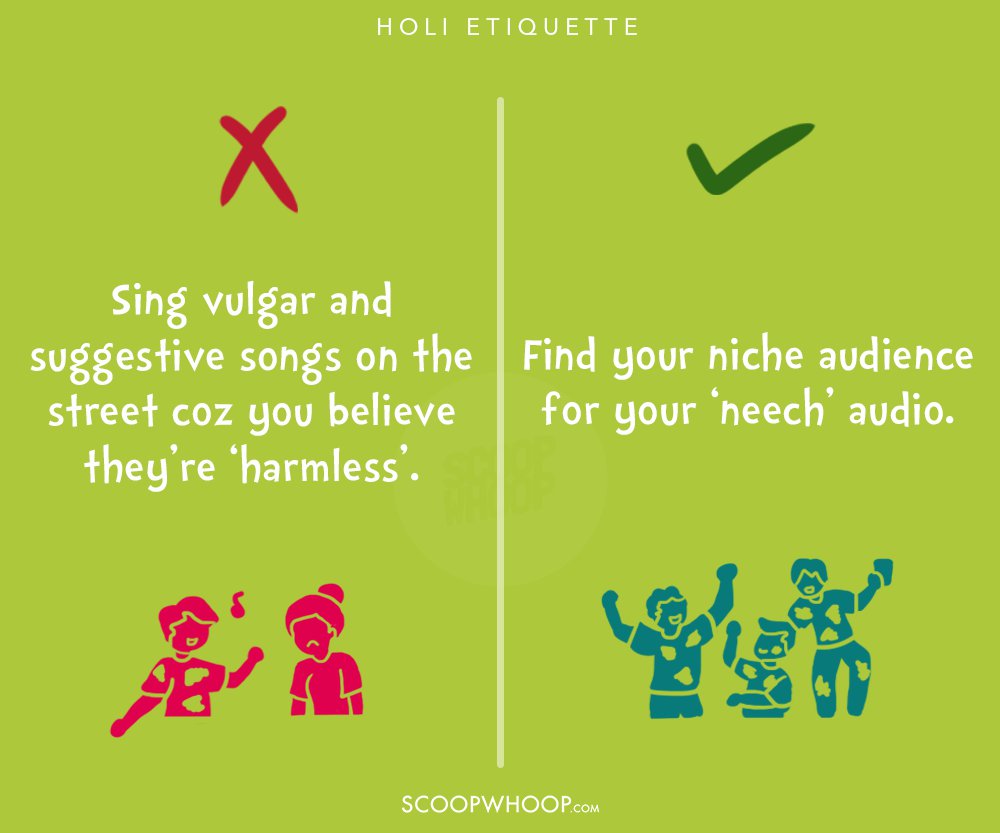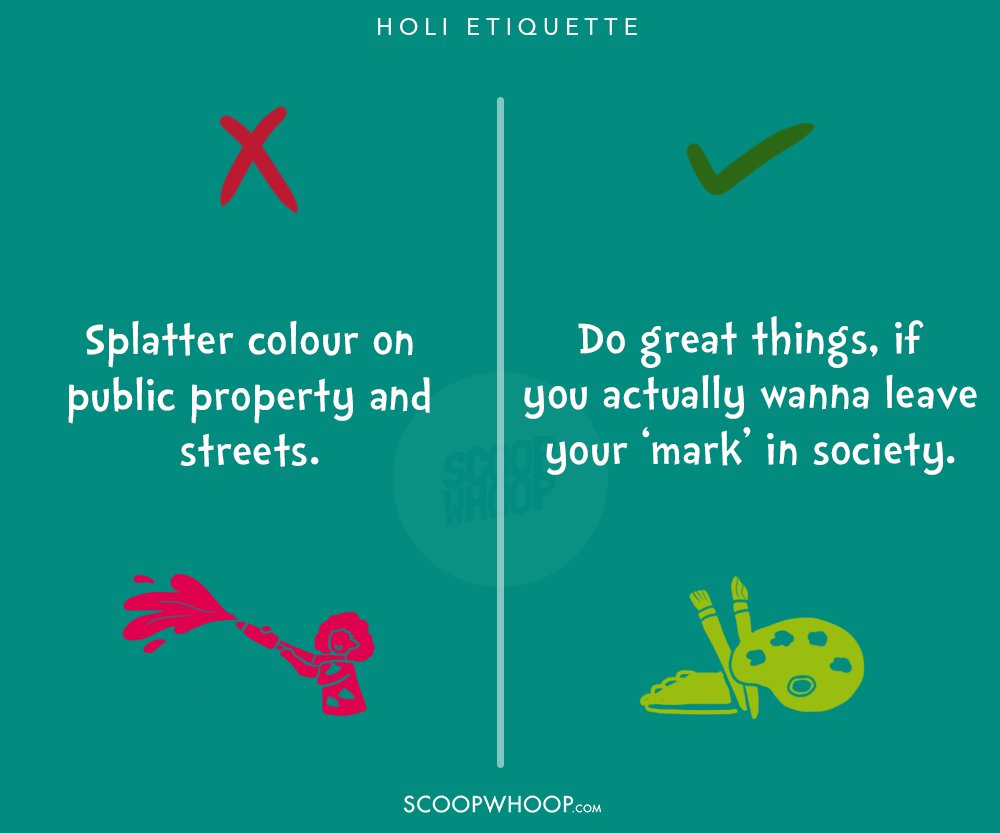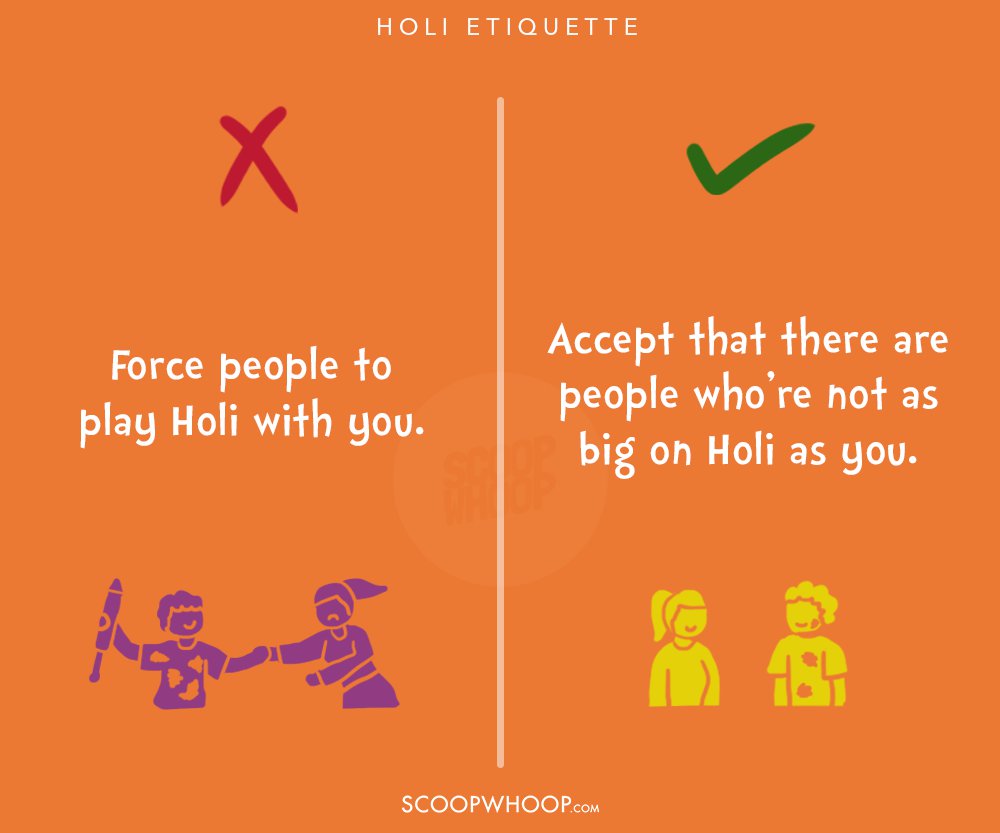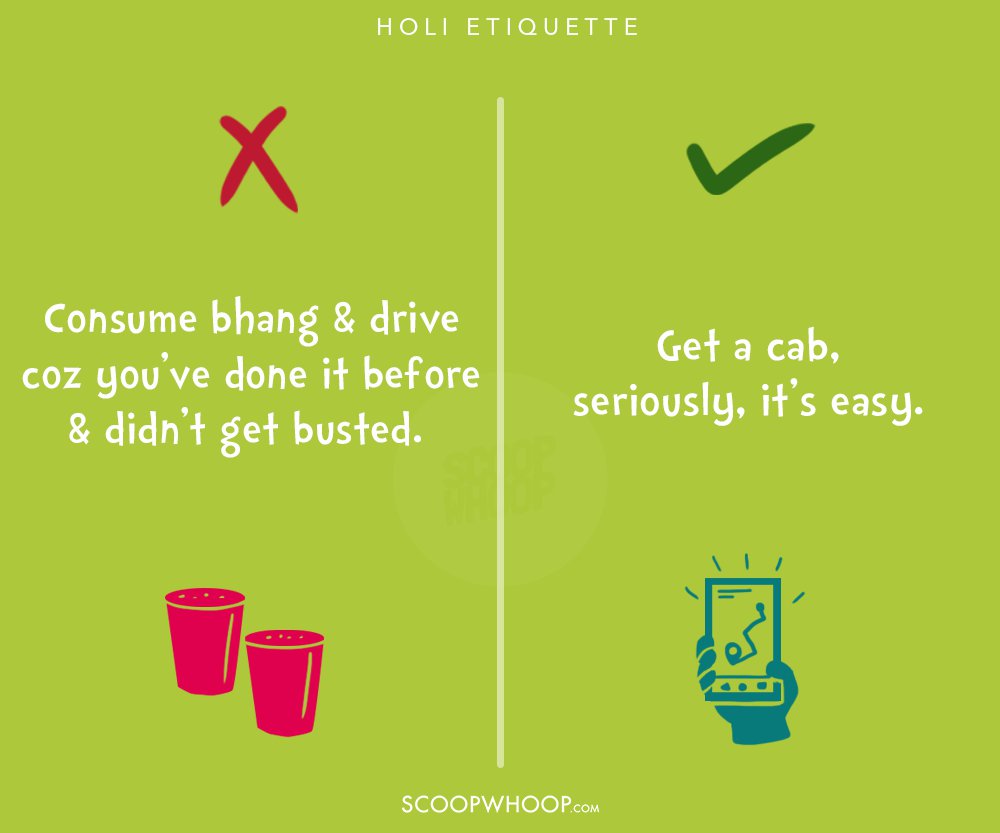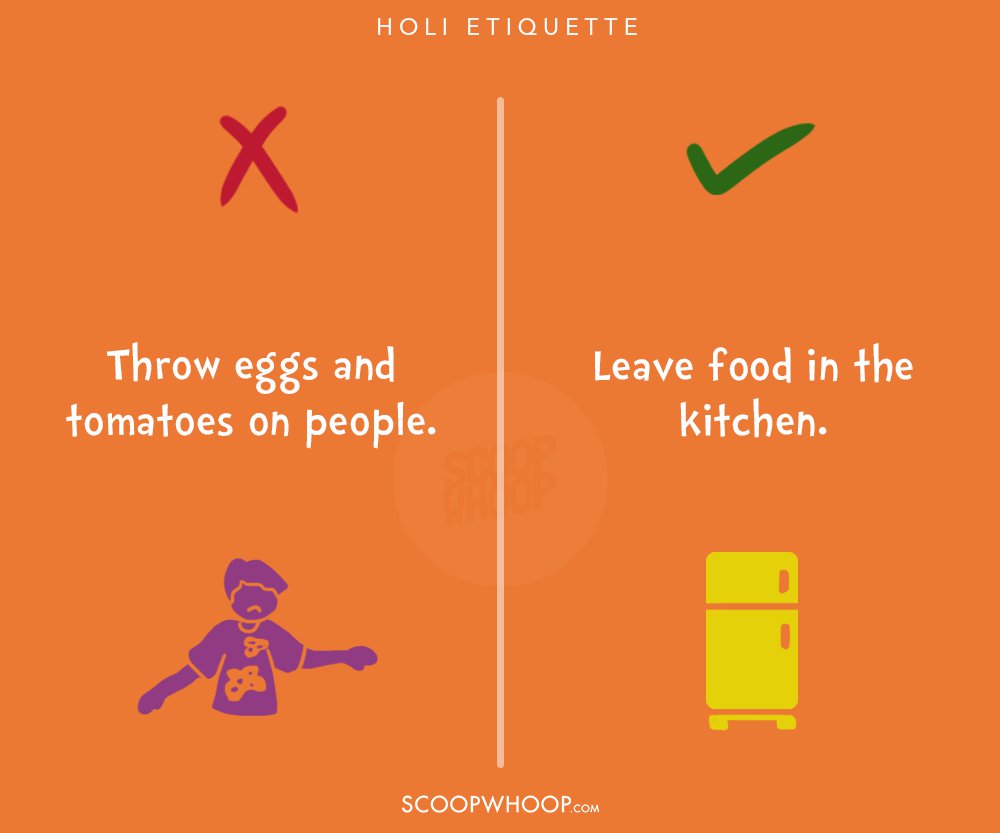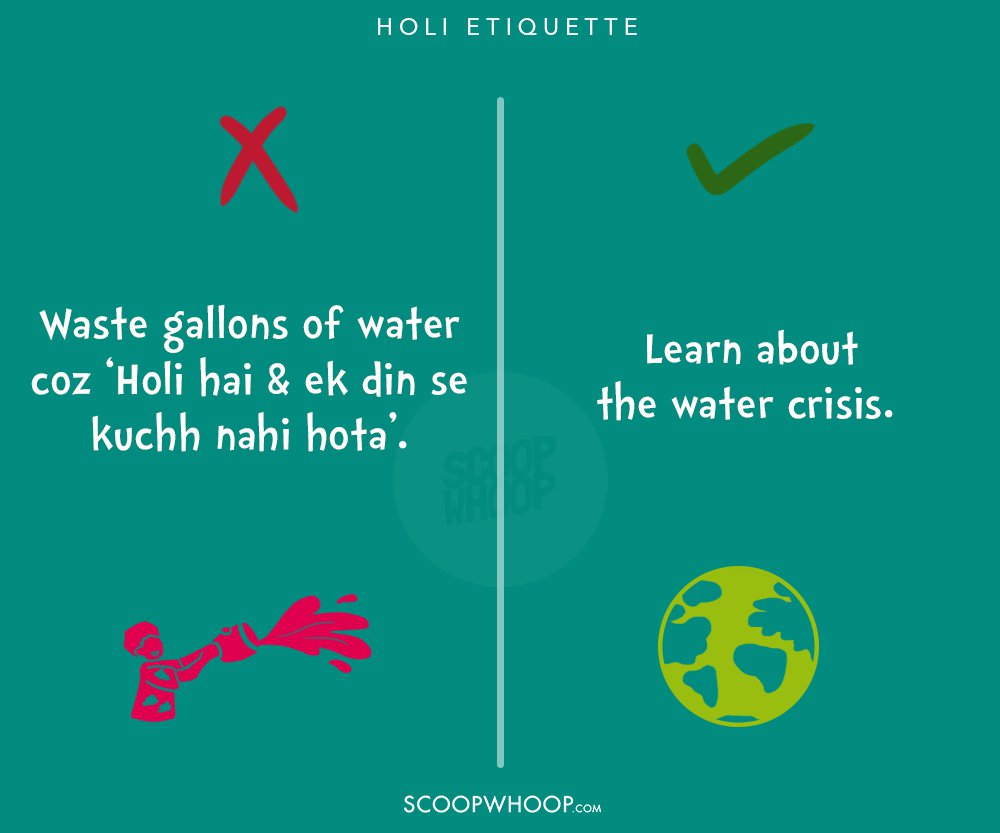 Design credits – Muskan Baldodia.