Elon Musk is the real-life Bruce Wayne embodying Ariana Grande's I see it, I like it, I want it, I got it. 
Remember back when Musk jokingly asked how much Twitter is? Well, turns out he wasn't joking after all. He actually did it.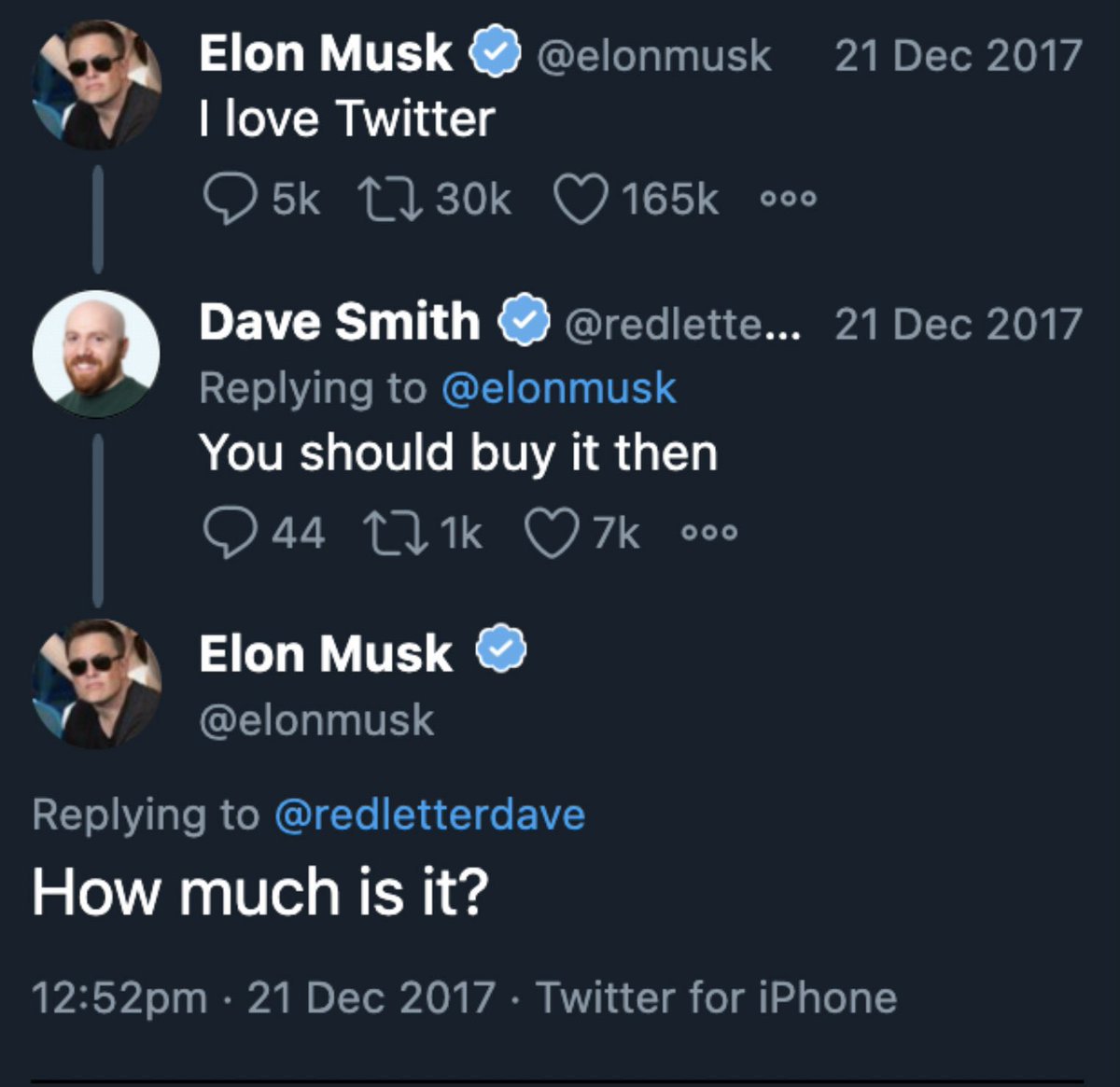 According to Elon Musk, he has always been an advocate of free speech and that's the reason he acquired Twitter. 
Musk also wants to make several changes to "make Twitter better than ever." He wants to add new features, make the algorithm open source to increase trust, defeat the spambots, and authenticate all humans. He sees tremendous potential in Twitter and is looking forward to work with the company, according to a statement.  
Here's what Twitter CEO Parag Agrawal said about the takeover
There are mixed reactions from people to the Twitter takeover. What will be the future of Twitter? Only time will tell. 
Also Read | 7 Times A Single Tweet By Elon Musk Changed The Fates Of Companies & Markets