I like playing Holi.
What I dislike is getting rid of colours. In no imaginable scenario do I want to sit under the shower for hours, trying to look like a human being again.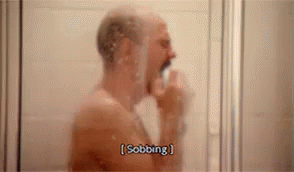 Because let's face it, that is exactly what happens. 
When I was a kid and mom was in charge of things, she would put oil on my body and hair so that it was easy to get rid of the colour.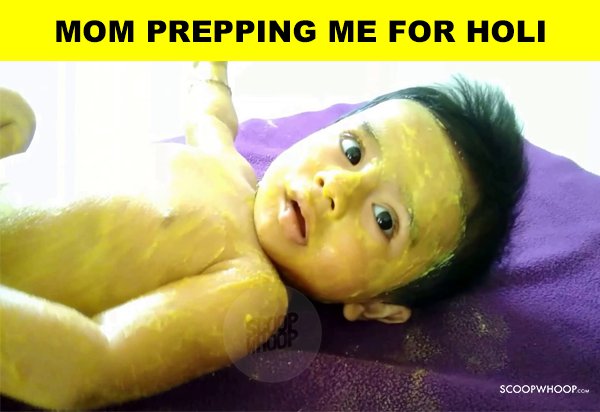 But the way we played Holi, it's a miracle colours didn't get mixed with my blood. What was that mustard oil going to do? (I have to say, though, that sometimes there was so much oil in my hair that the colour went but grease didn't).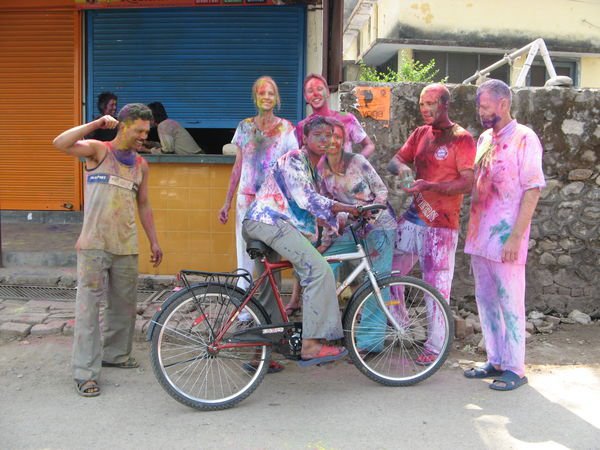 It's the same even now. After having all the fun, I return home and then the real struggle starts. It is time to undo the effects of rubbing a mixture of gulaal+dirt+water (and anything else my friends can lay their hands on).
I can hear silent sobs of ubtan (skin mask) as I rub it on my skin, hoping for magic.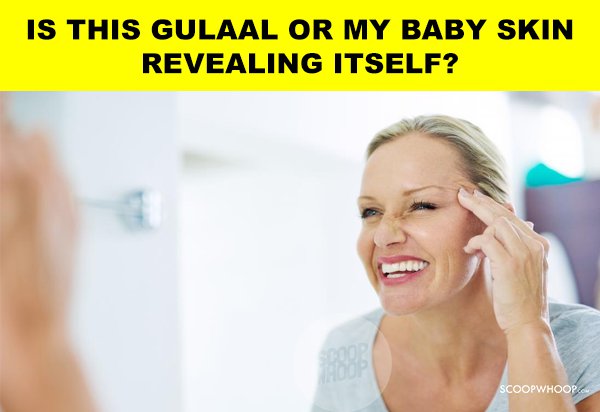 But this is not wonderland and I am not Alice. 
Usually, I just give up after an hour of scrubbing and I tell myself – so what you look like a canvas painted by a 3-year-old, you still have a great personality.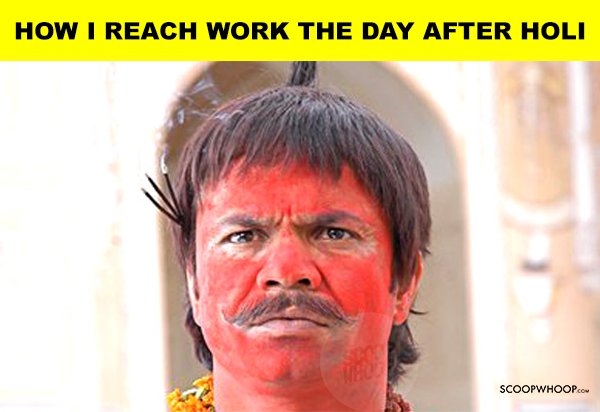 Wherever I go people ask, 'iss baar toh bohot maze kiye hain'. 
Sabne kiye hain maze, mere bas dikh rahe hain behind the ears.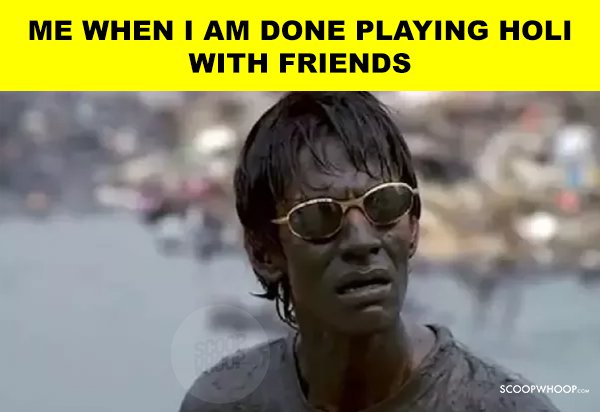 Balam pichakaari jo tune mujhe maari – it hurt like hell first of all; and now I miss my normal skin. Please go to hell balam.