There's no questioning the fact that Arijit Singh is one of the biggest singers in Bollywood today. Looks like the man with the Midas voice can do no wrong. No matter how bad the lyrics, he always manages to drive home the emotions.
That's why, we wondered how he'd sum up our everyday mundane situations. Check 'em out.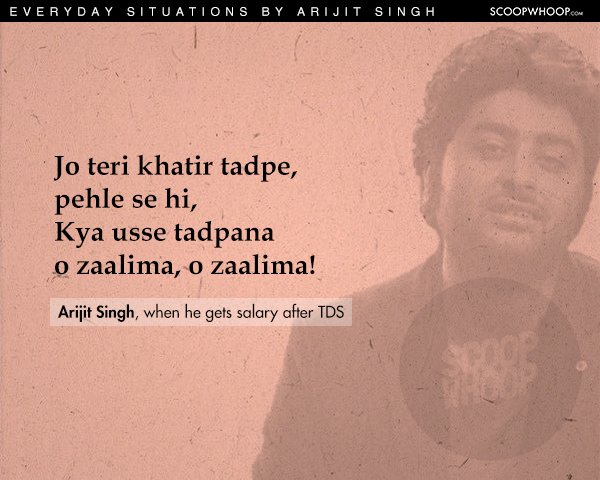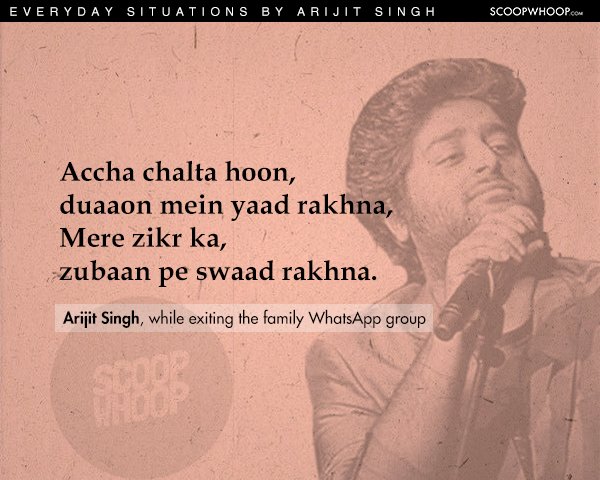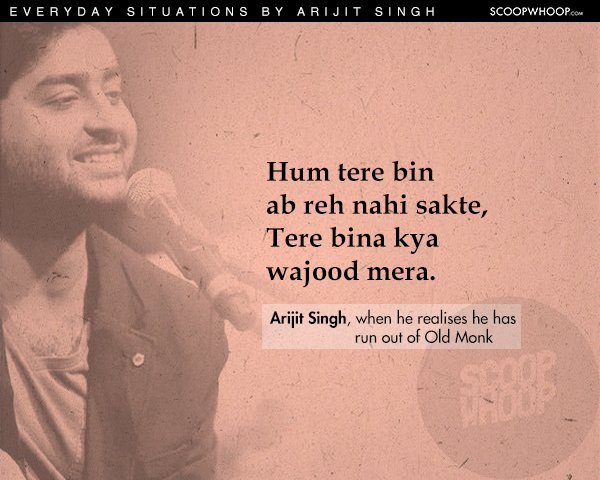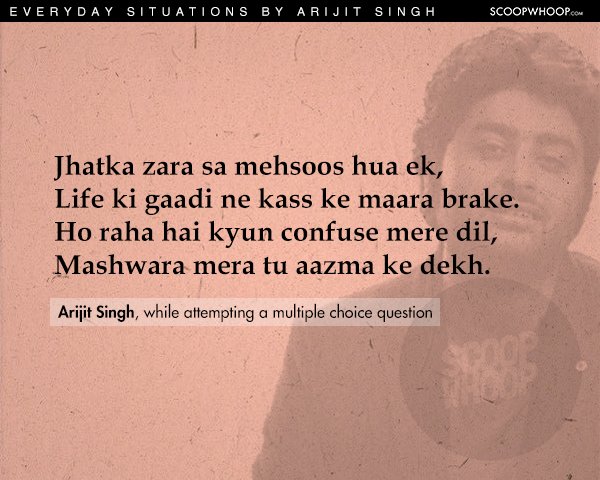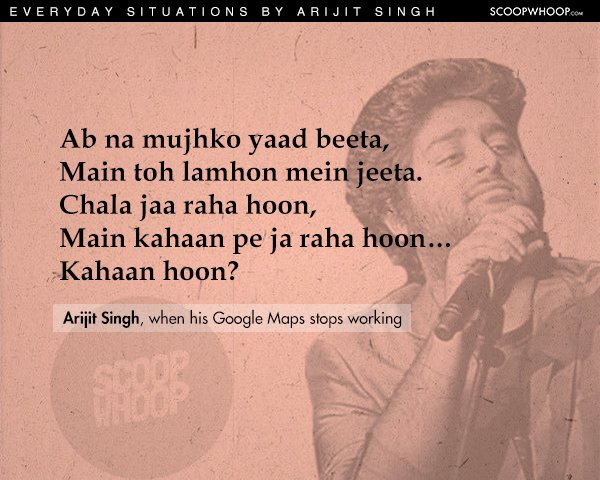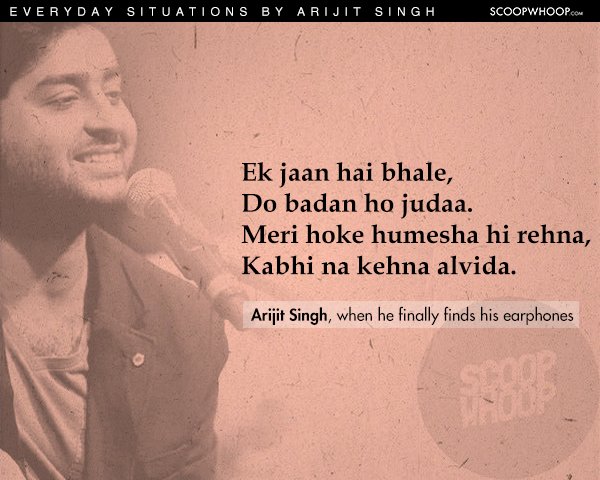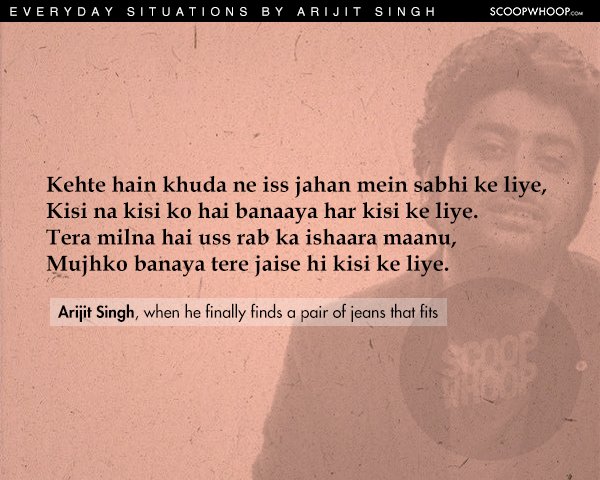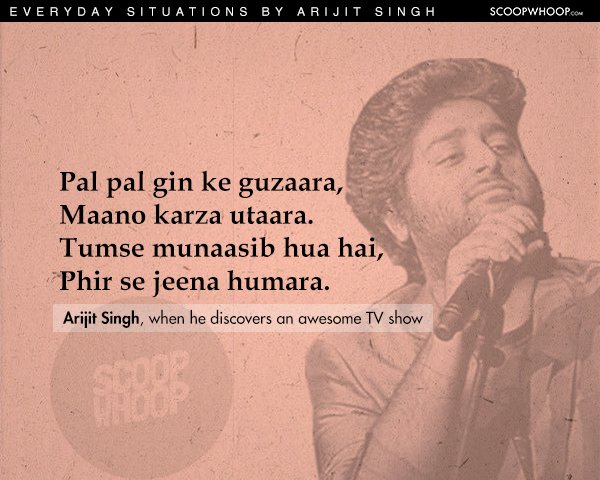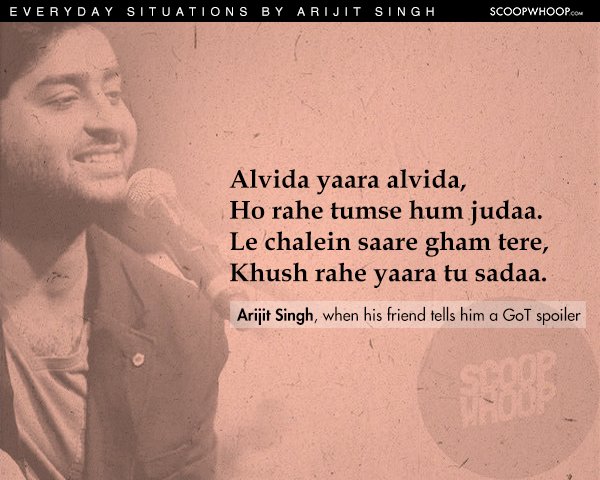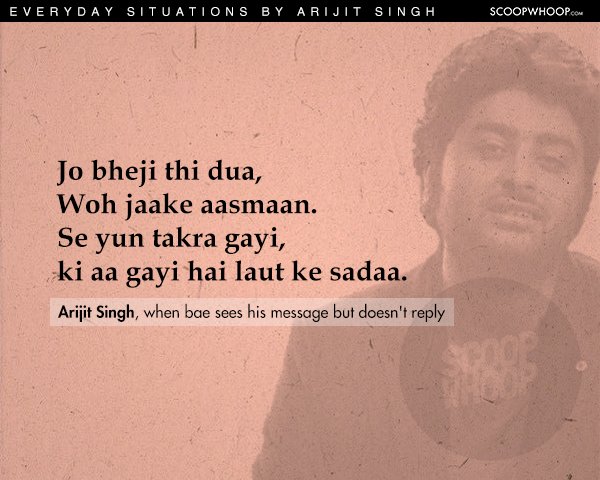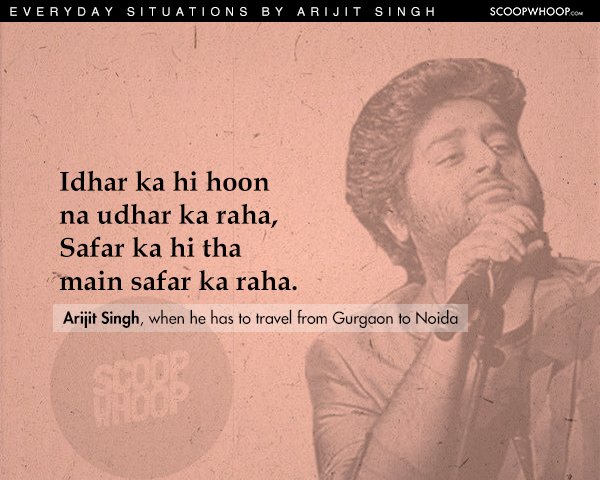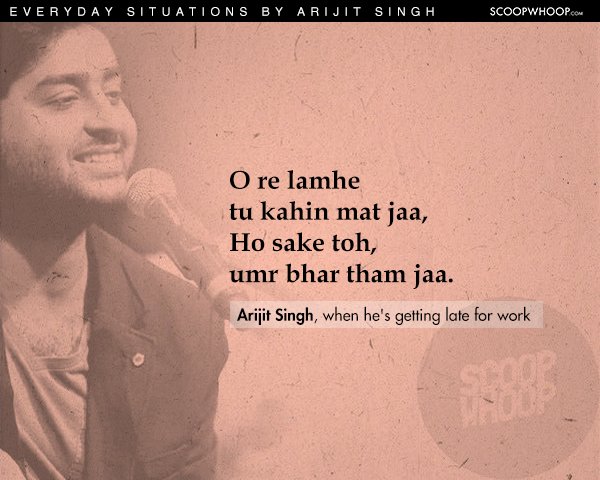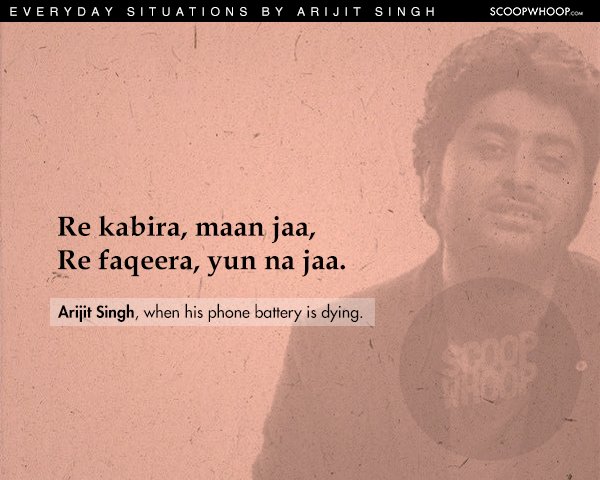 Soul stirring indeed.