Not only is Tinder one of the most successful dating apps in the world right now, it also happens to be a great way of meeting interesting new people. You know what that means right? It's a cesspool; everyone's on it and so you're bound to find a precious few gems in this huge pile of dirt. If you're reading this right now and happen to come across any of the following profiles, we suggest you right swipe immediately. At least, it seems like you might get a great laugh out of it. 
Here are our nominees for the best and most hilarious Tinder profiles ever created.
1. Christmas came early.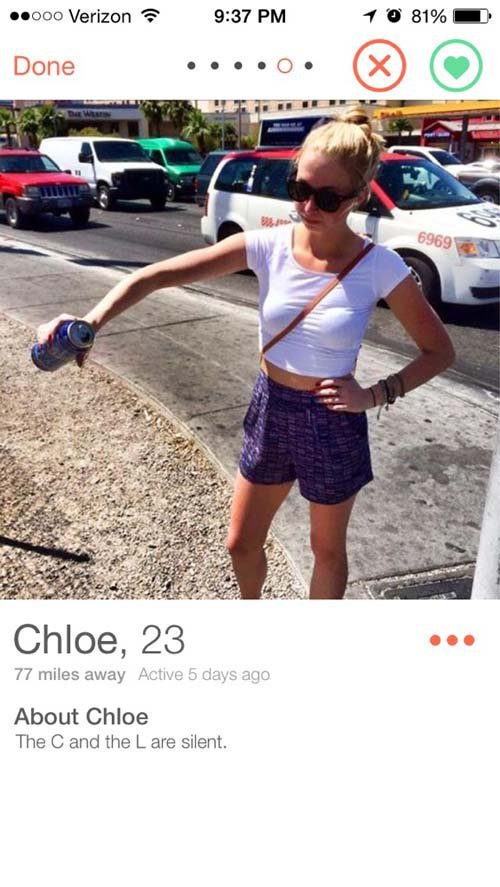 2. Becky's a very popular girl.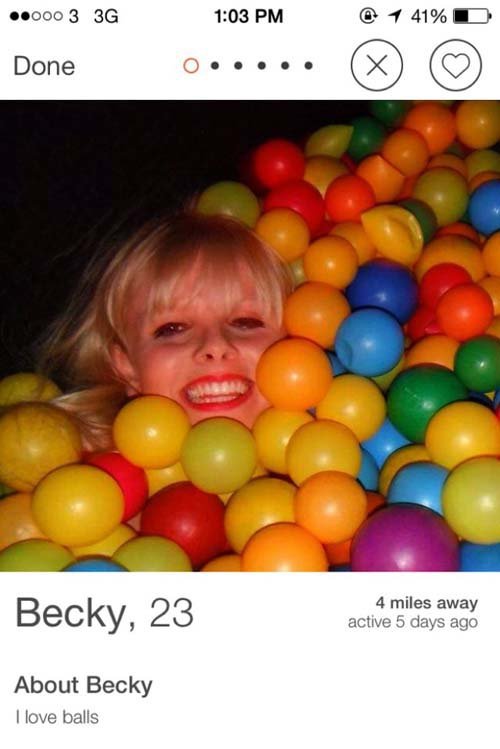 3. The LSD here's not for Love, Sex aur Dhoka.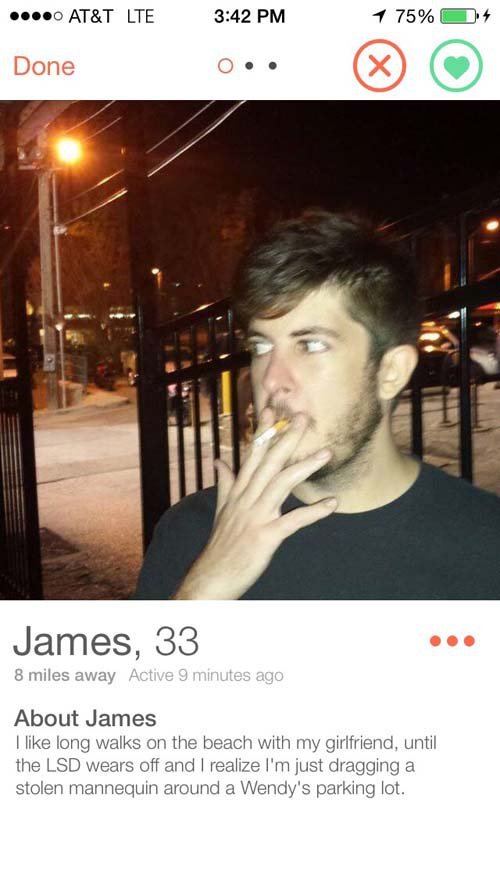 4. Why am I not meeting these women?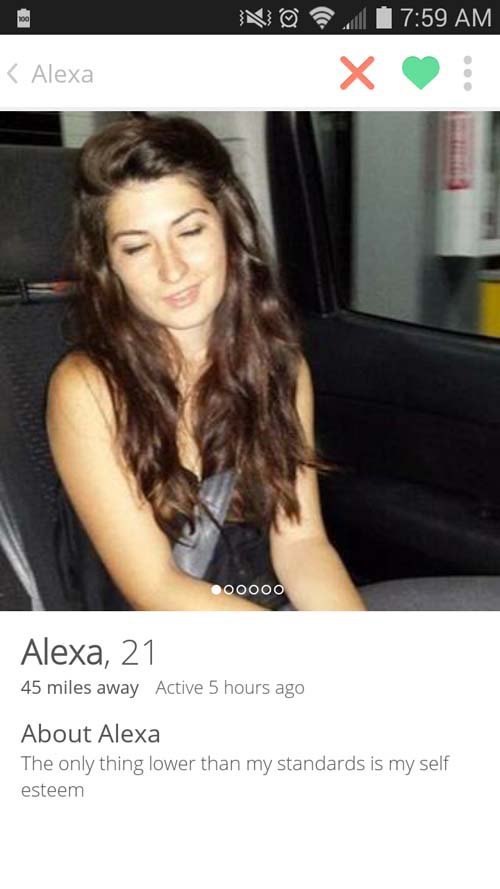 5. She has her priorities straight.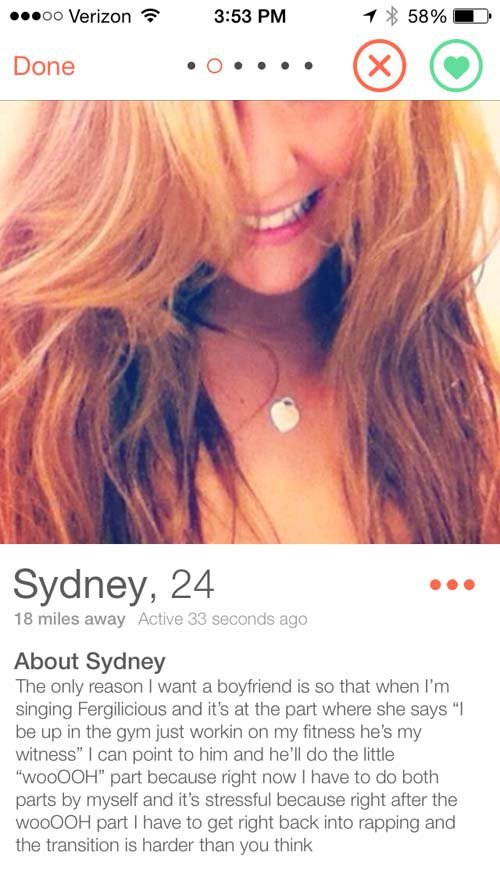 6. "Oye guru" – Navjot Singh Siddhu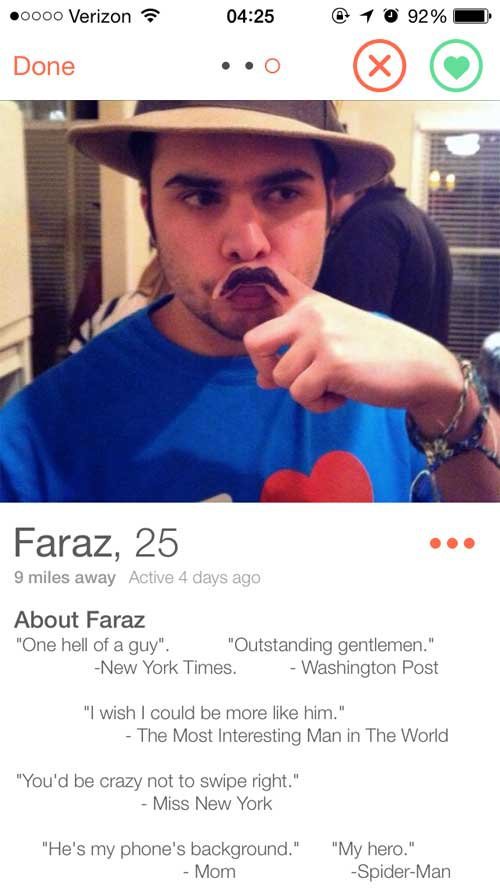 7. Majestic AF.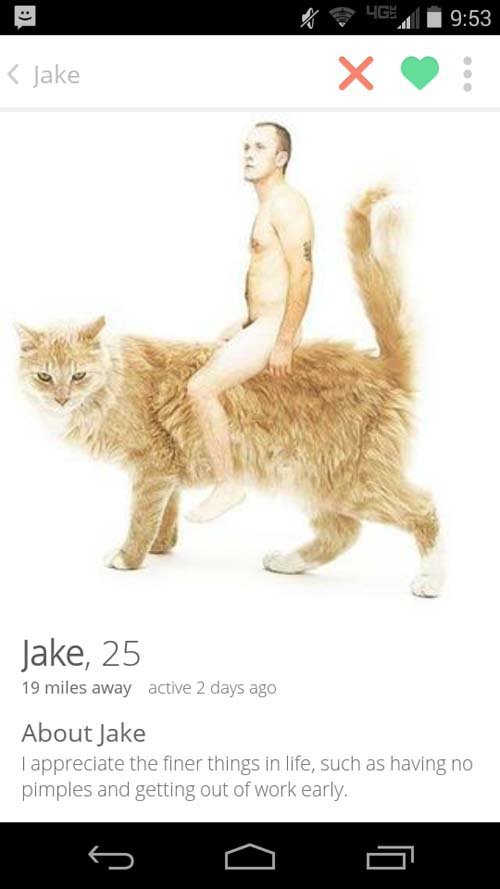 8. He saves and shaves. Definitely a catch.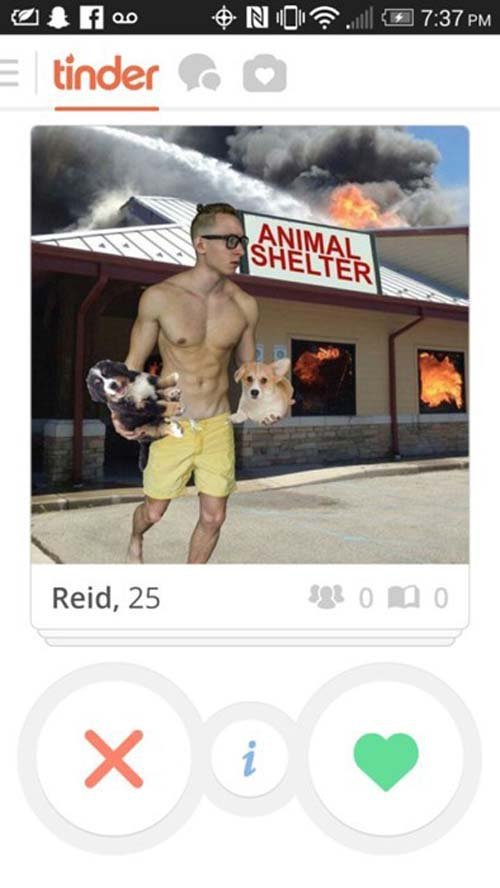 9. When McDonalds has run out of chicken nuggets.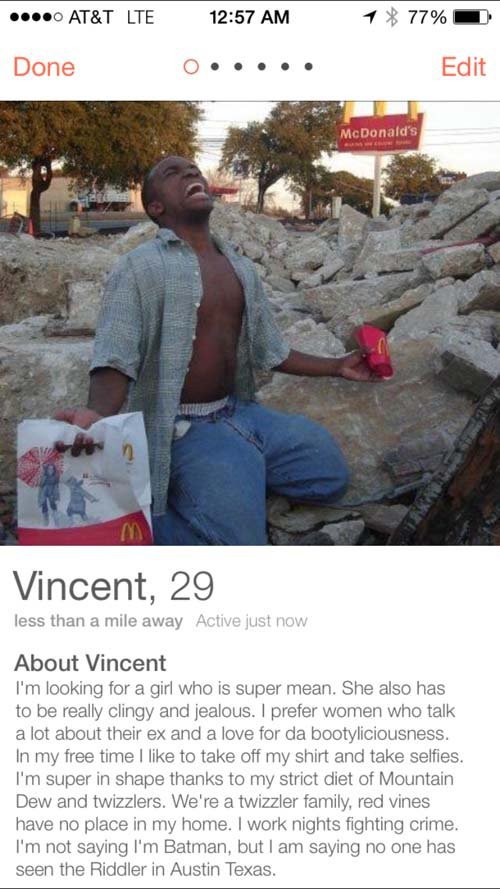 10. But ladies just be looking at that sword.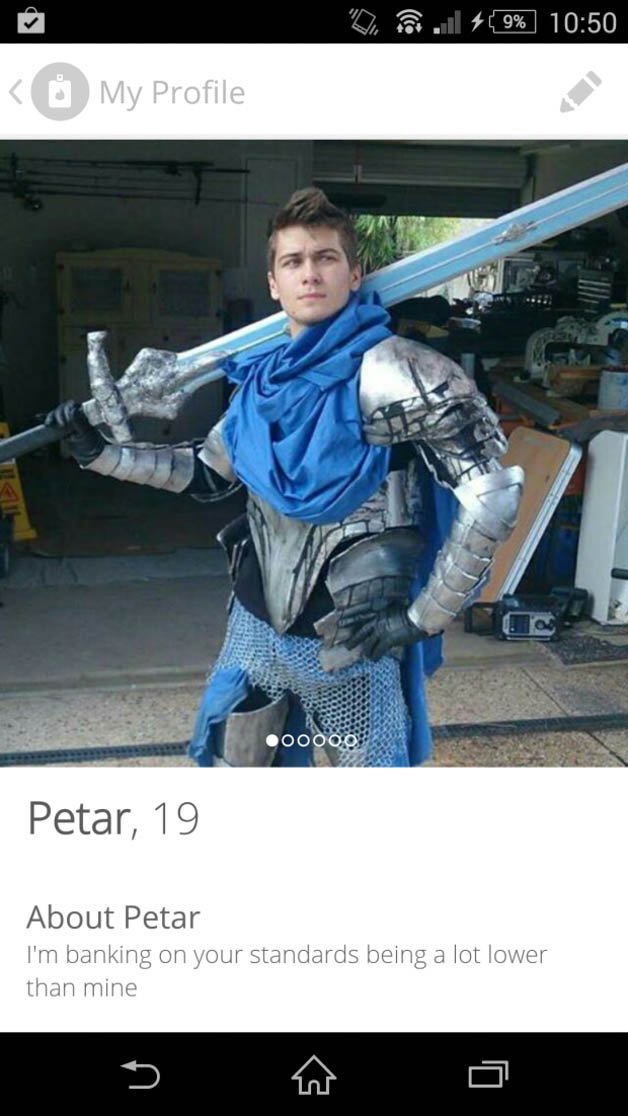 11. ♫ Rolling in the deep♫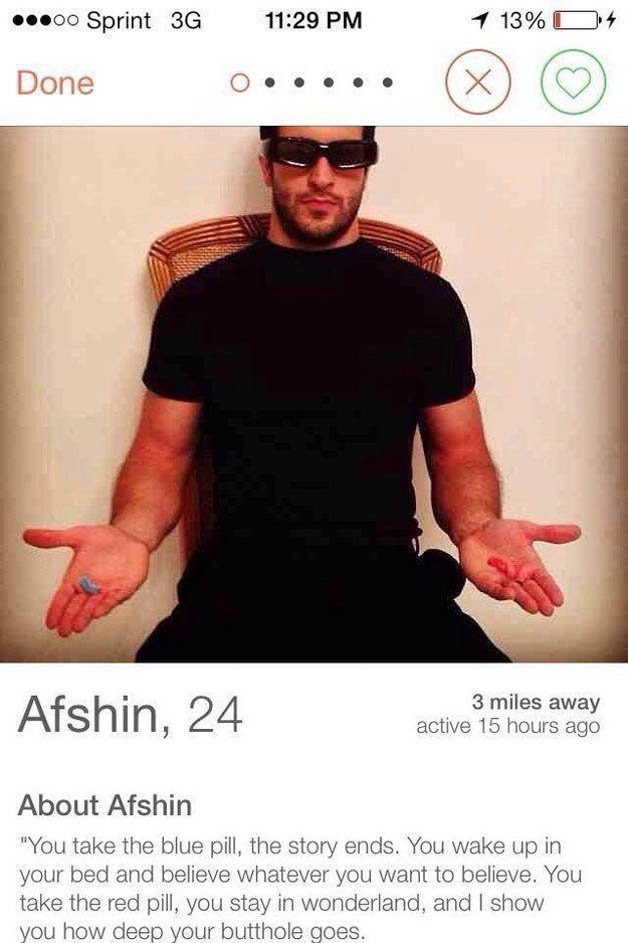 12. I'm sensing this was meant to be a challenge. I'd kill it.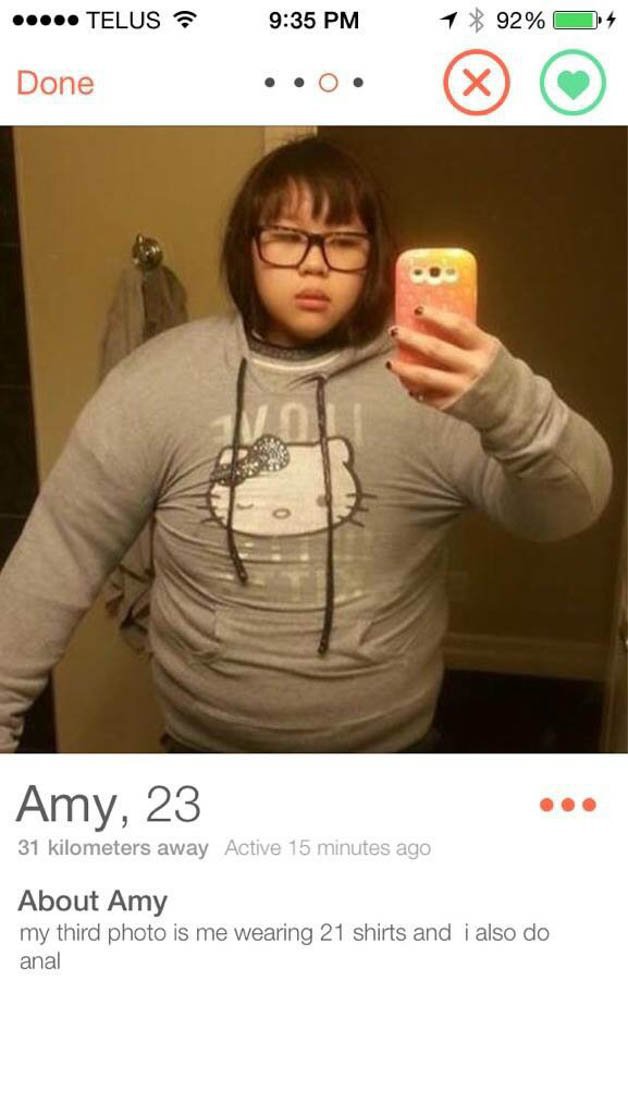 13. Multi-purpose girlfriend. SOLD!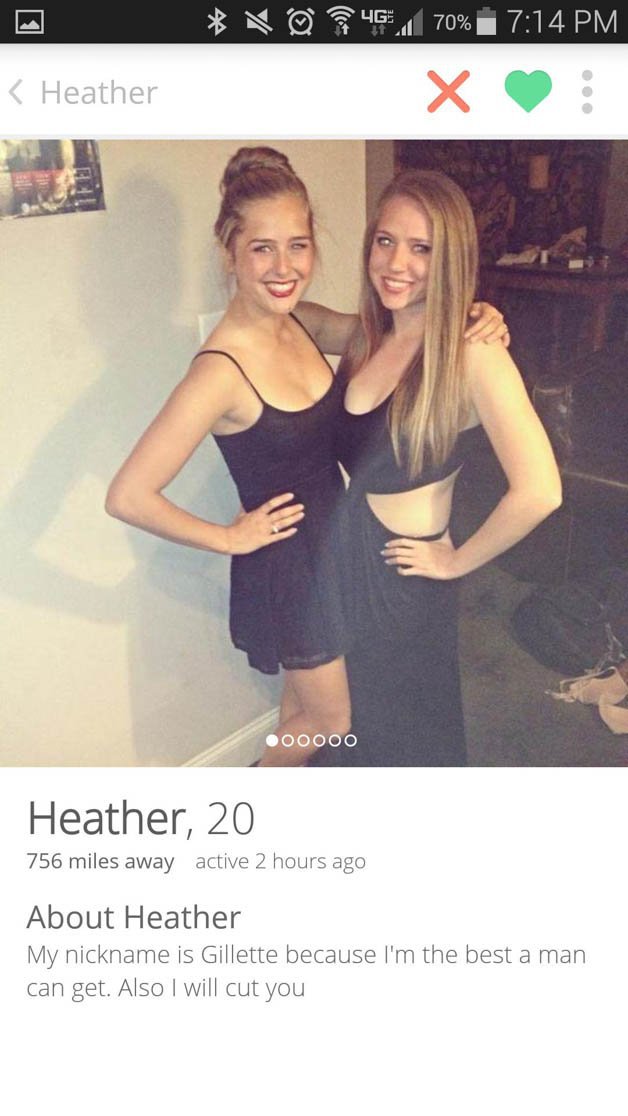 14. How weird when you find your soul-mate on a ScoopWhoop list.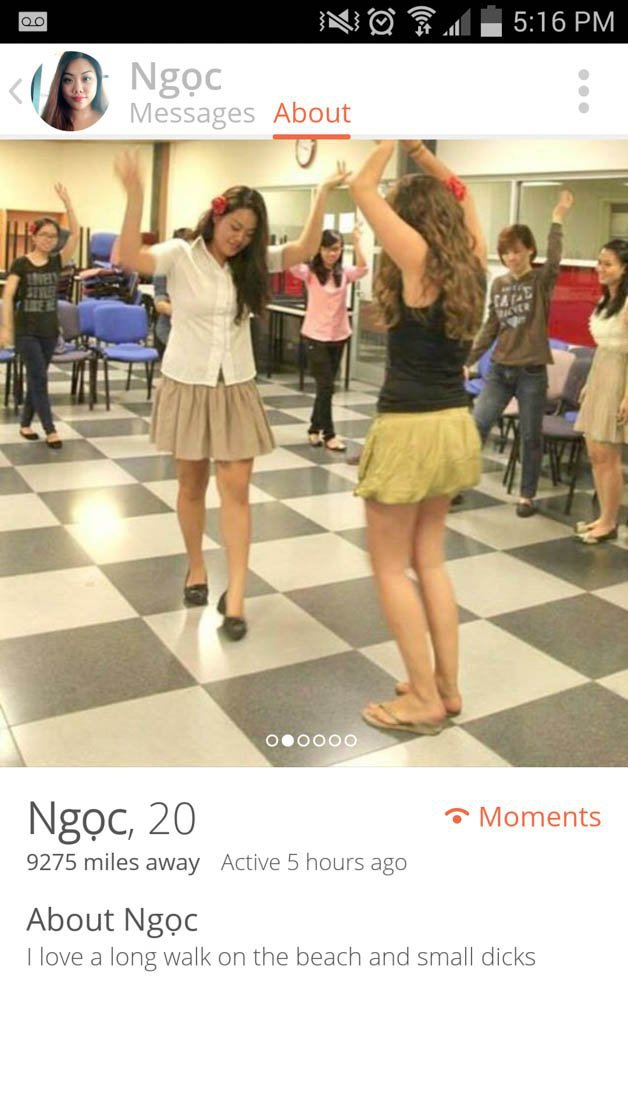 15. I'm going to call this one, "Almost there."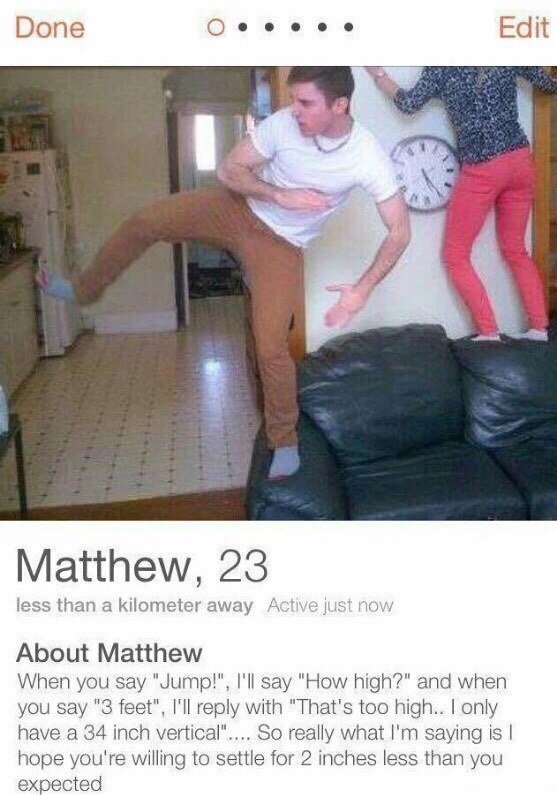 16. But, if you're into weird flowers…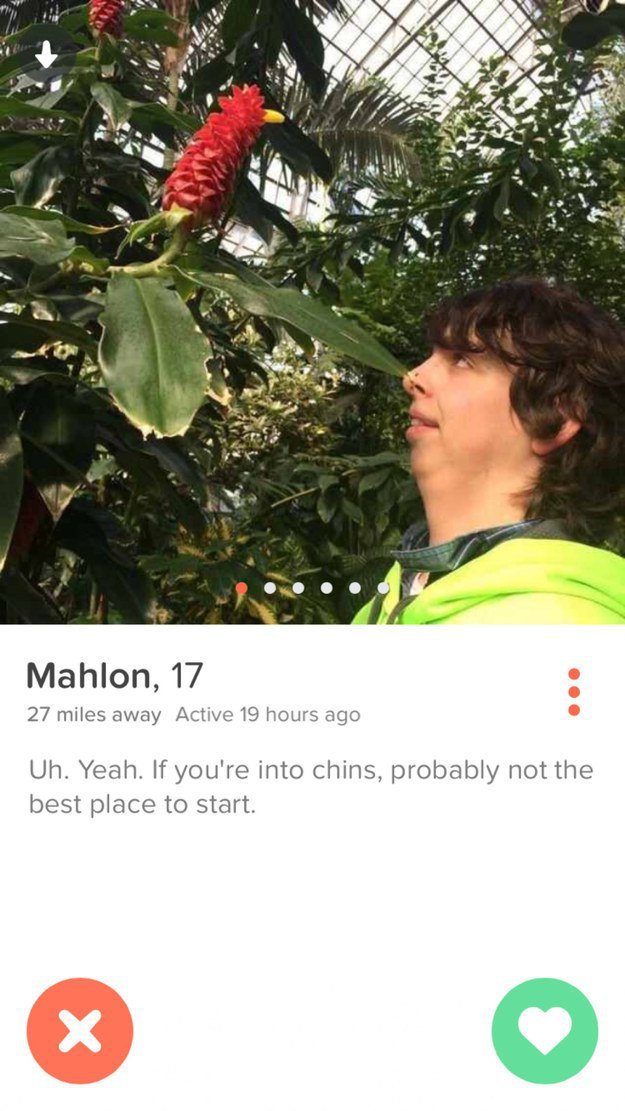 17. The only two measurements you care about.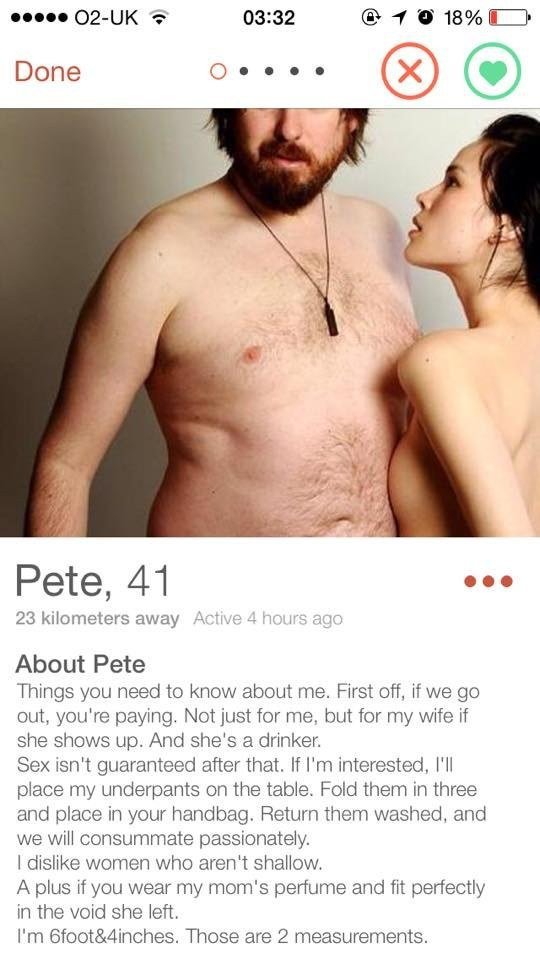 18. Her grades are like her standards – low AF.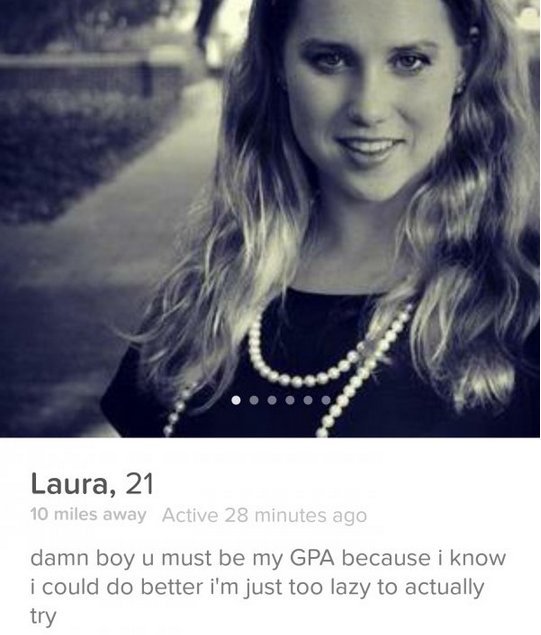 19. One plus One offer.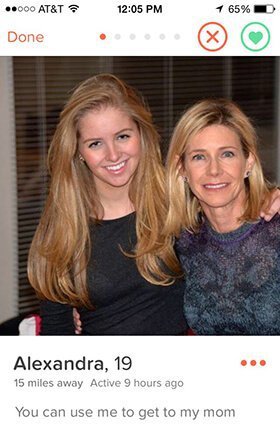 20. If you dig deep enough, there's a double entendre in there.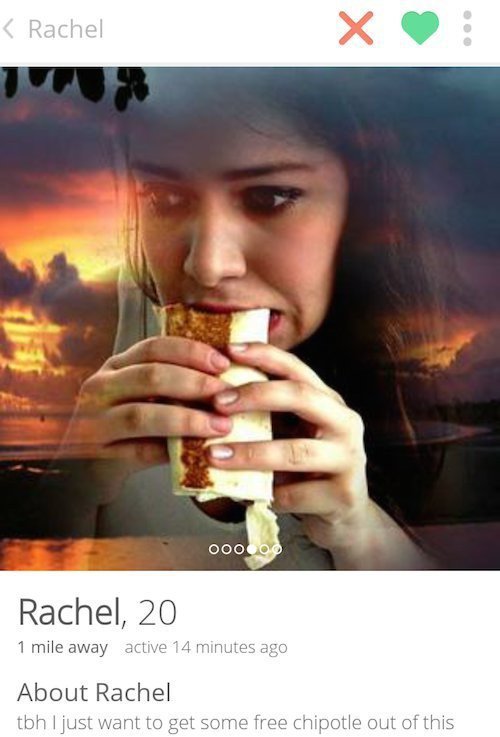 So much love out there and you're just wasting away your life swiping left!