Every criminal leaves a trace, but the dumb ones leave a whole other kind of legacy of stupidity. Don't worry if you are one, this lawyer is helping such people with free tips that will save you from a guaranteed punishment. Lawyer L. Scott Briscoe has a vast experience of courtroom hearings with several encounters with the stupidity of offenders.
Let's look at some of the hilarious pieces of advice he has posted on his Facebook wall over the last 2-3 years.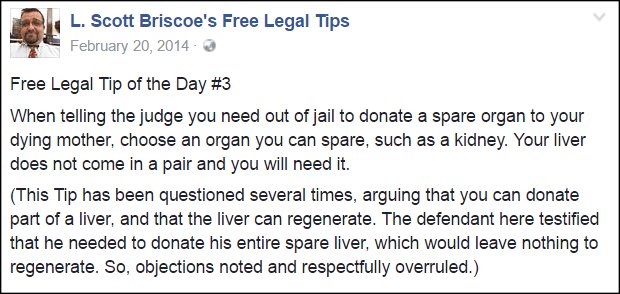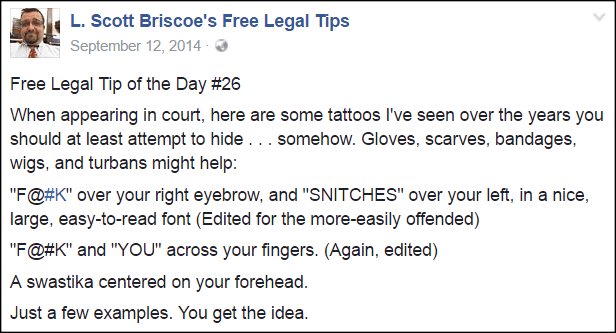 So, there you go, make sure that you keep these things in mind or just don't commit any 'crime'.
H/T: College Humor