"Waada karo ki aaj raat tum mere khwaabon mein zaroor aaoge."
                                                                                                 – Kajol
Bollywood of the 90s was a different trip altogether. Thanks to globalization, people's taste in entertainment was rapidly changing owing to which, our desi filmmakers served us some cinematic gems back in the day.
One of them being Gupt.
Oh, sorry.
It's actually Gupt: The Hidden Truth.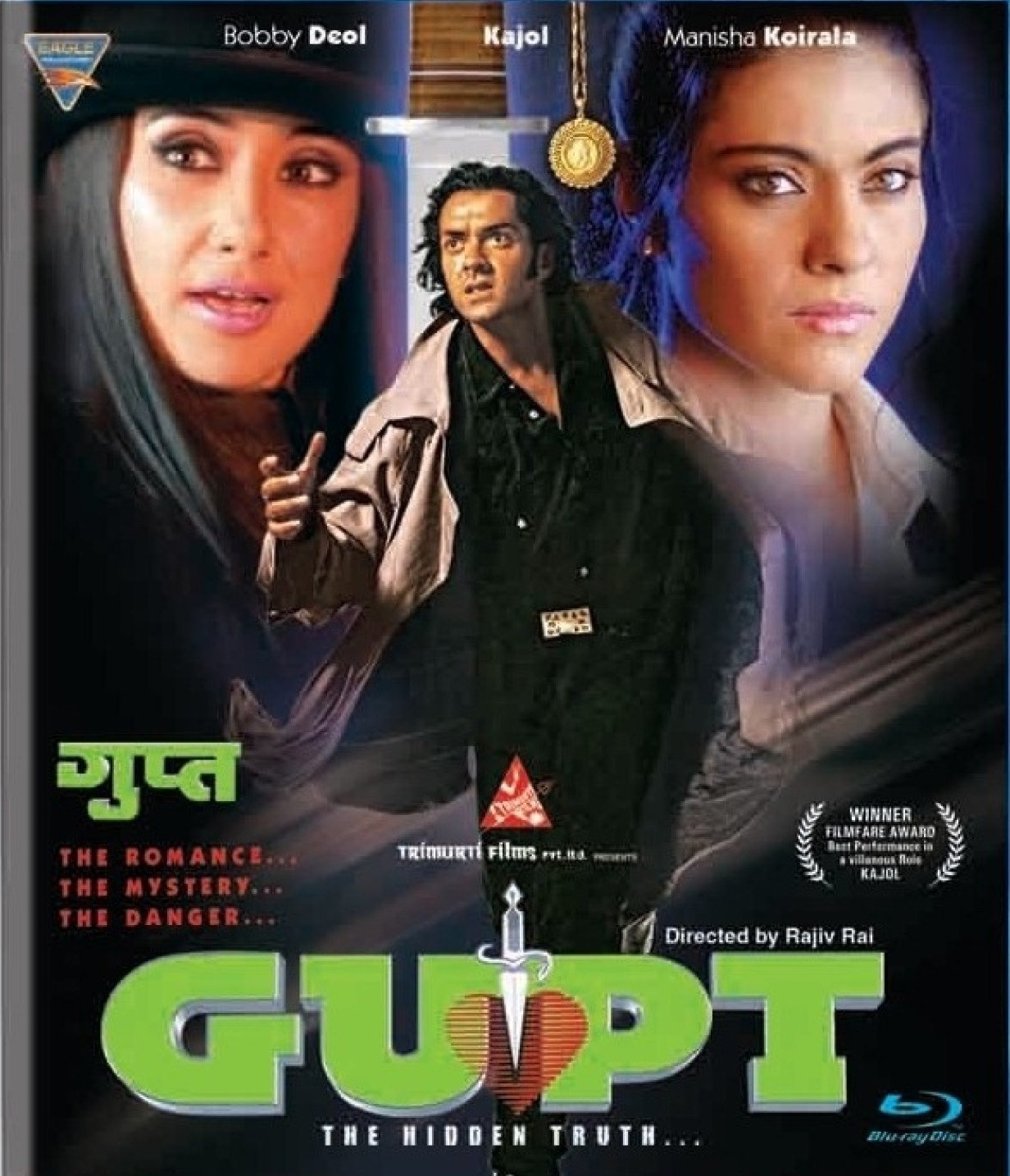 A movie in which Bobby Deol predicted this Snapchat filter…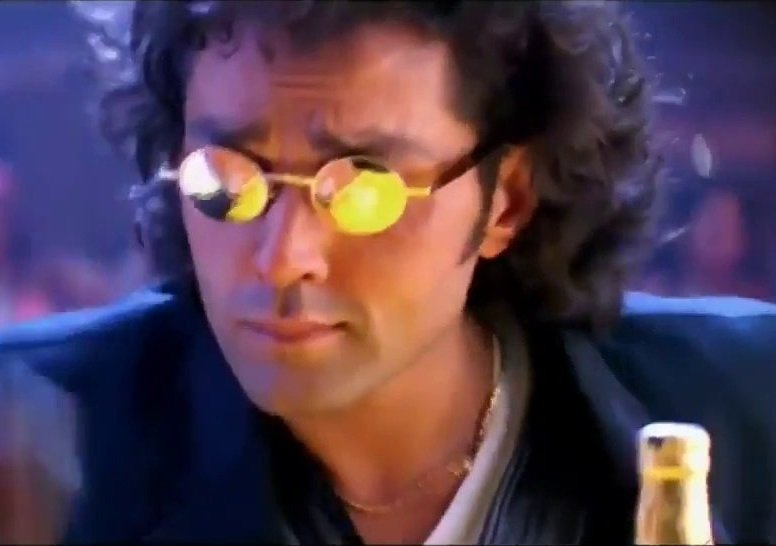 And was the inspiration behind Tinder.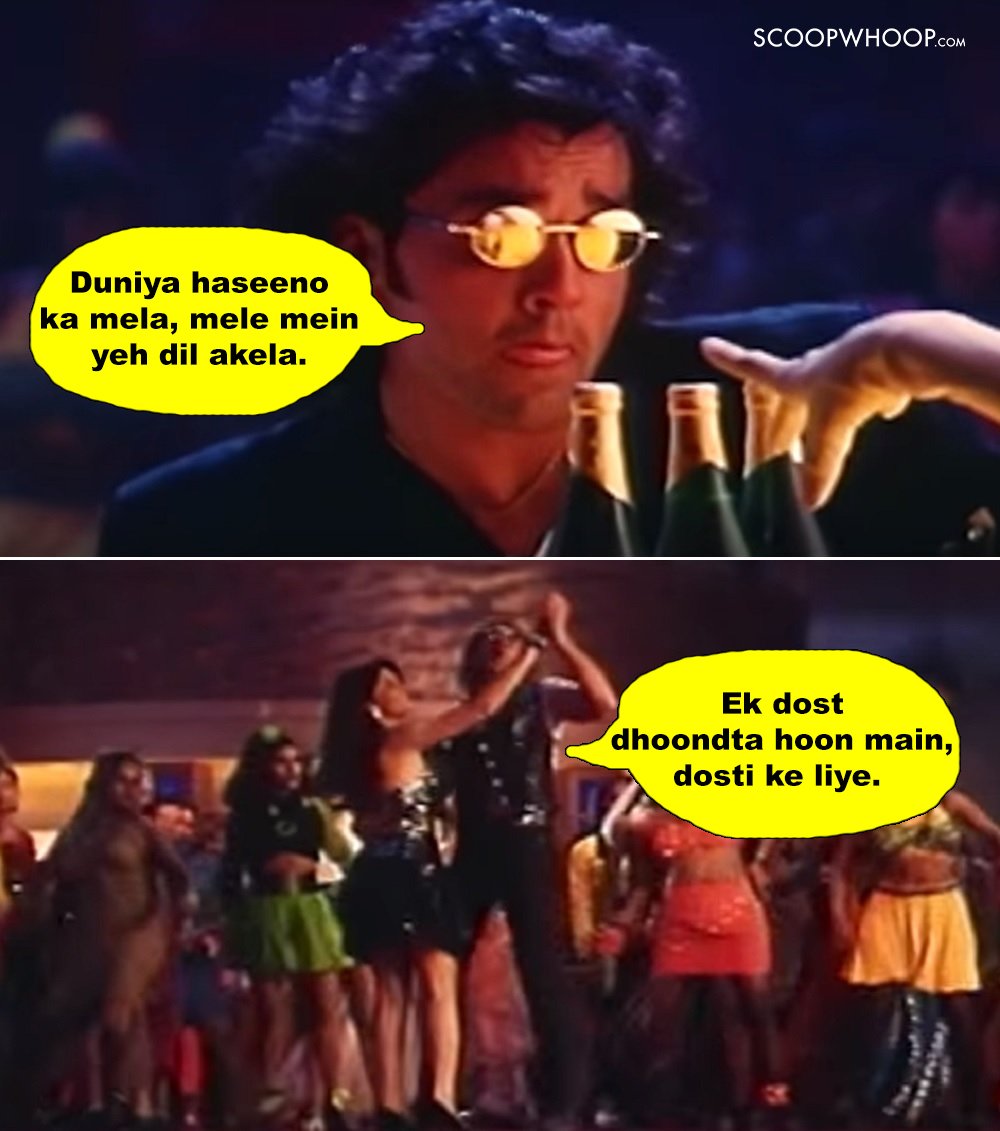 The beauty of Gupt was that it didn't create any zabardasti ka suspense. It didn't make you waste your time figuring out who the bad people were. 
Except that one major suspense, the bad people were given bad, menacing appearances due to which their intentions were pretty clear right from the beginning.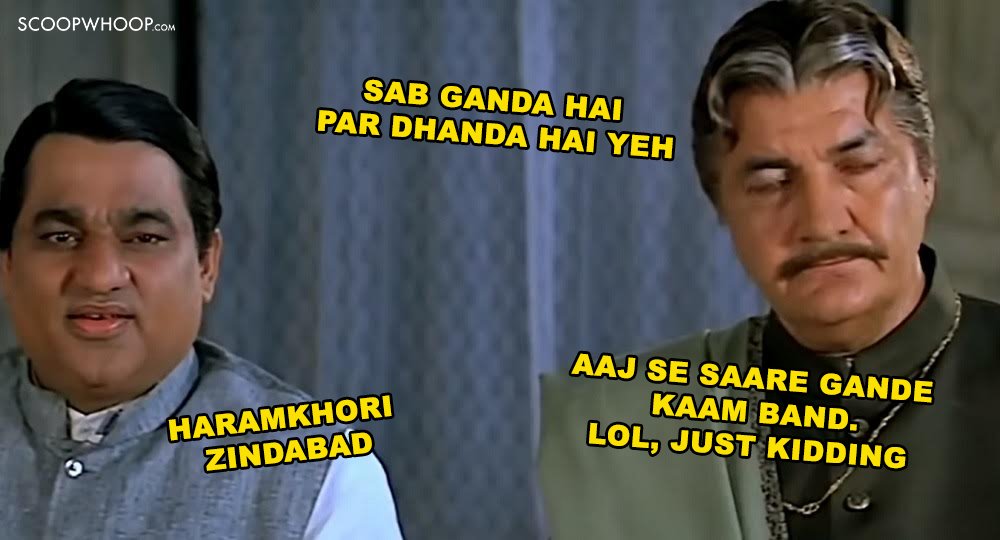 Like look at this guy. You knew right from the start that he'll never be up to any good.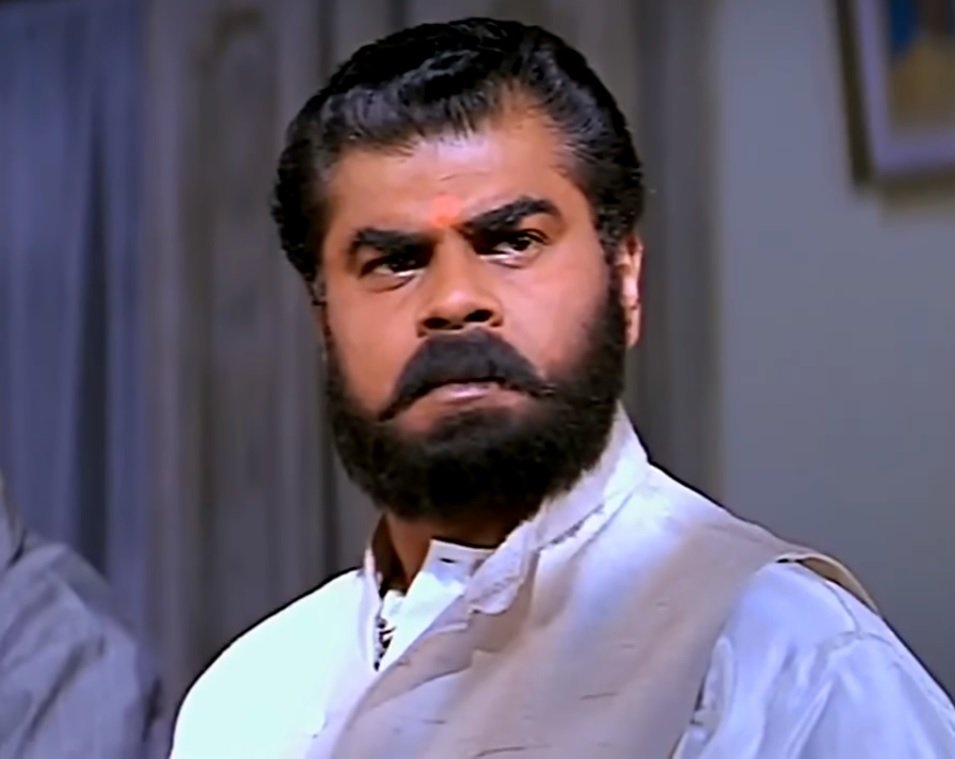 Also, what's Sahara chairman Subrata Roy doing in the film?

For all those who haven't seen the film (seriously, shame on you) the film is about an honest politician called Jaisingh Sinha who has only one dream.
To see his nation grow.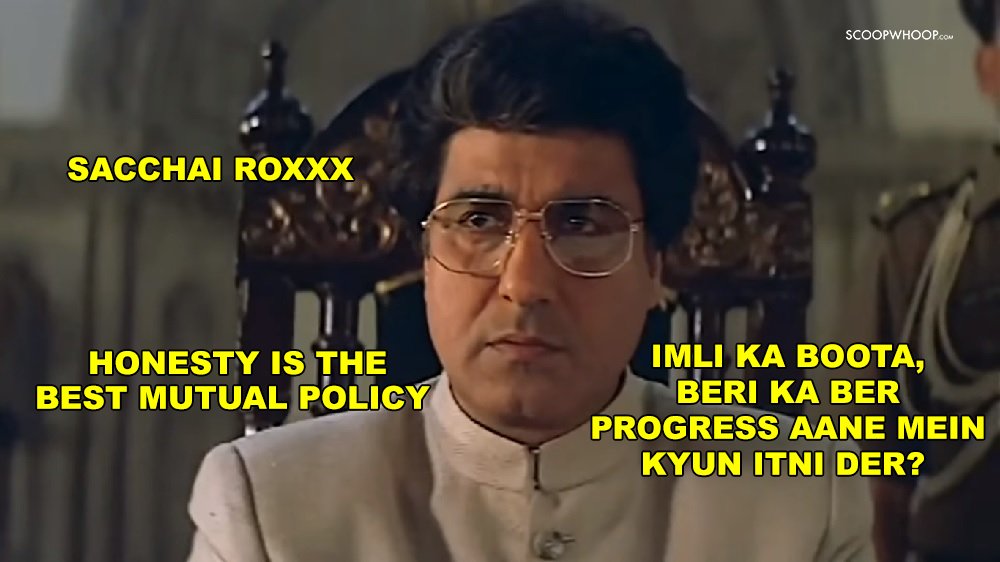 He's also worried because his stepson (played by Bobby Deol) hates him.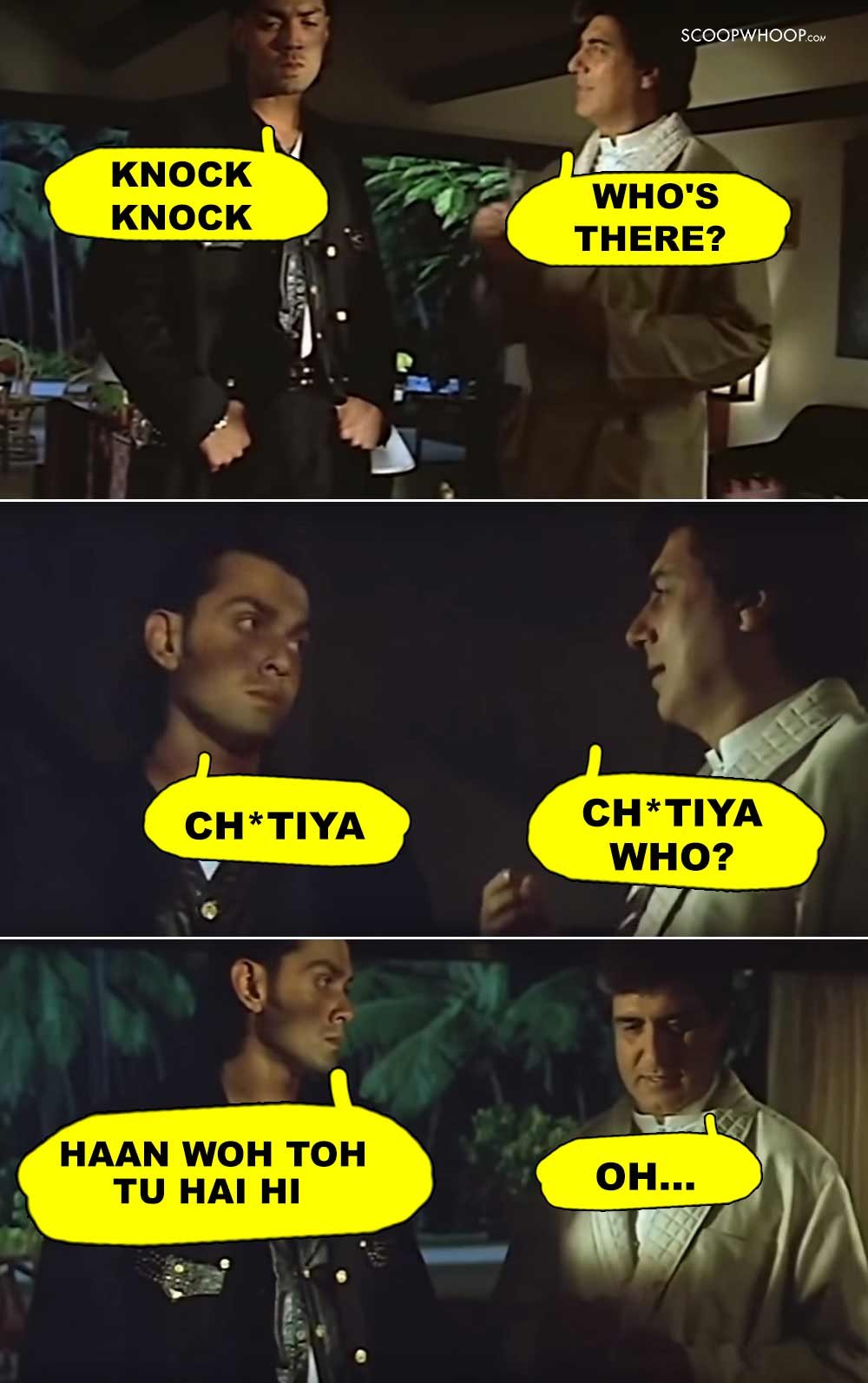 He finally decides to open up about this worry of his friend when he's interrupted by this asshole friend of his, who decides to say a shayari at that very moment.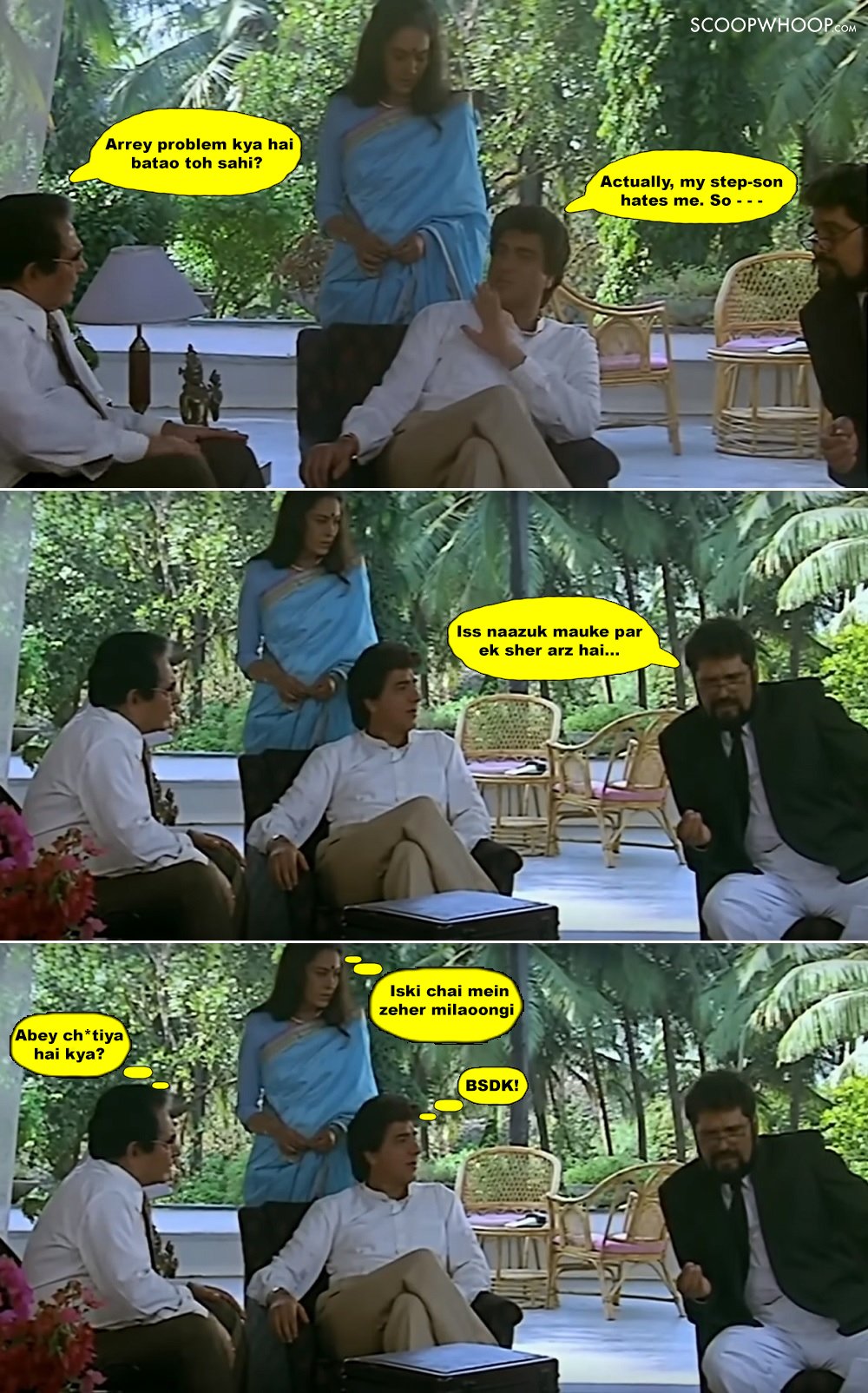 It also features the creepiest 'uncle' in the world.
Like seriously. This guy right here, who comes to college to drop his niece.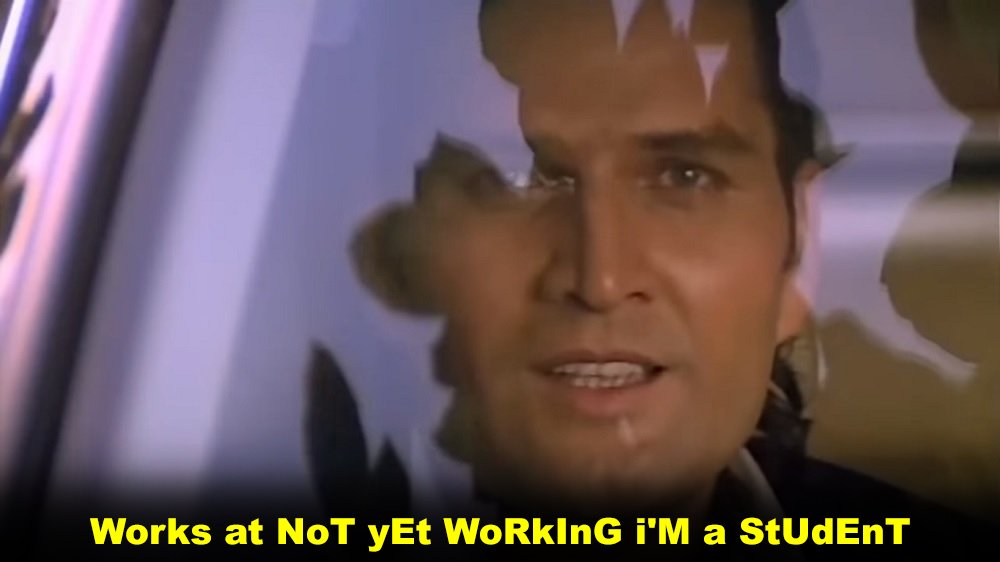 And then ends up dropping his heart to a random college student.
Who happens to be Kajol.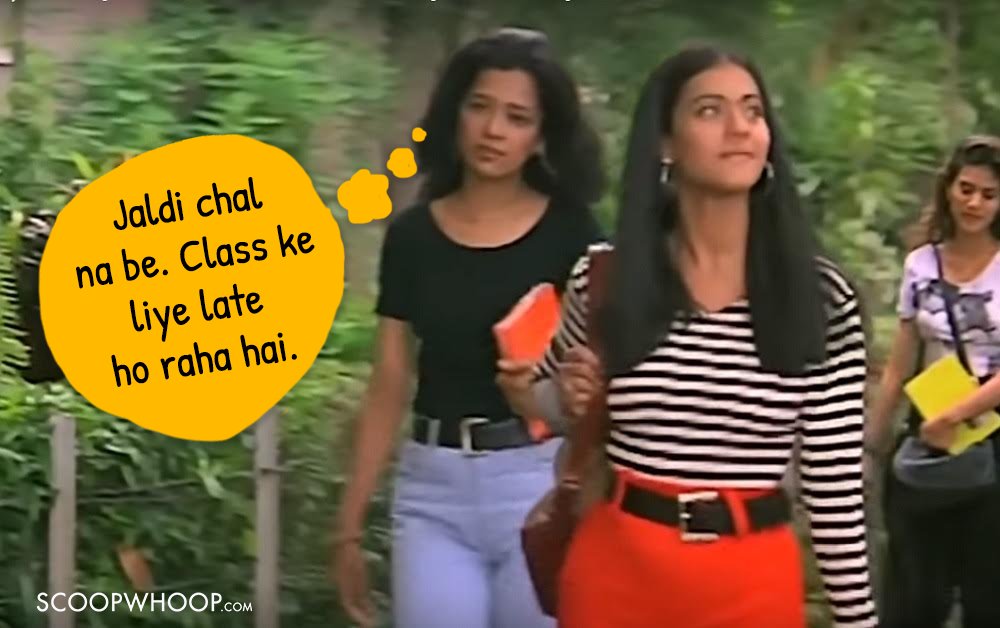 The next thing we know, he's inside her classroom.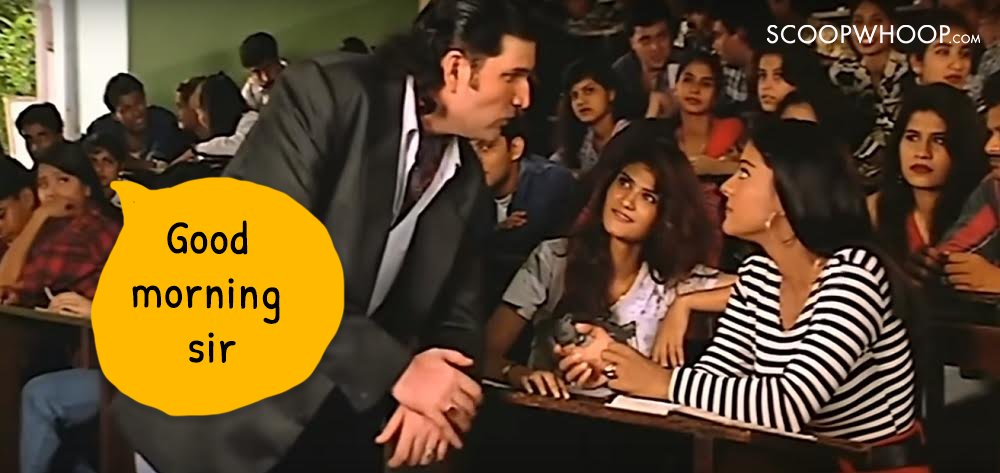 Saying THIS to her in front of the entire class.
I swear I'm not making this up. This is the actual dialogue in the film.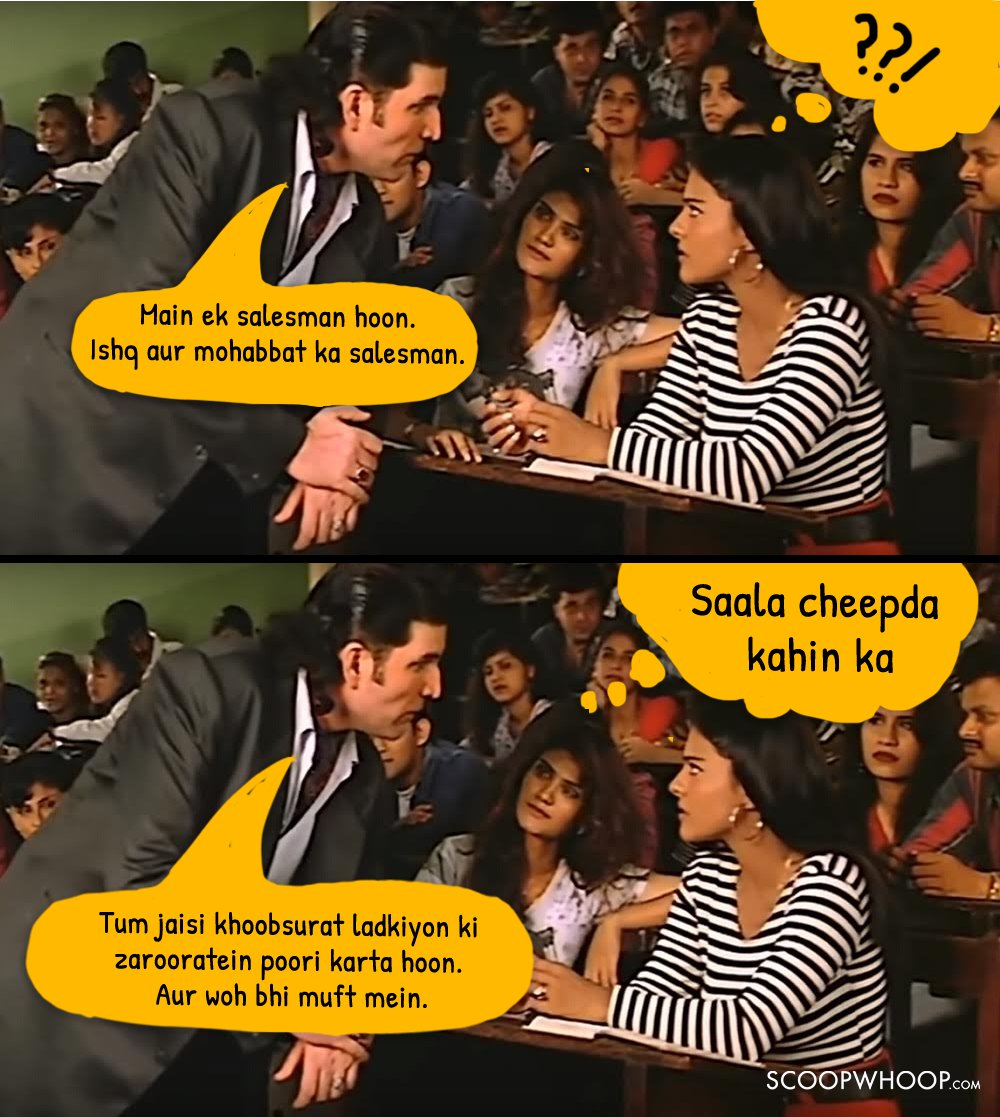 Of course, he gets beaten to a pulp by Bobby Deol in the very next scene.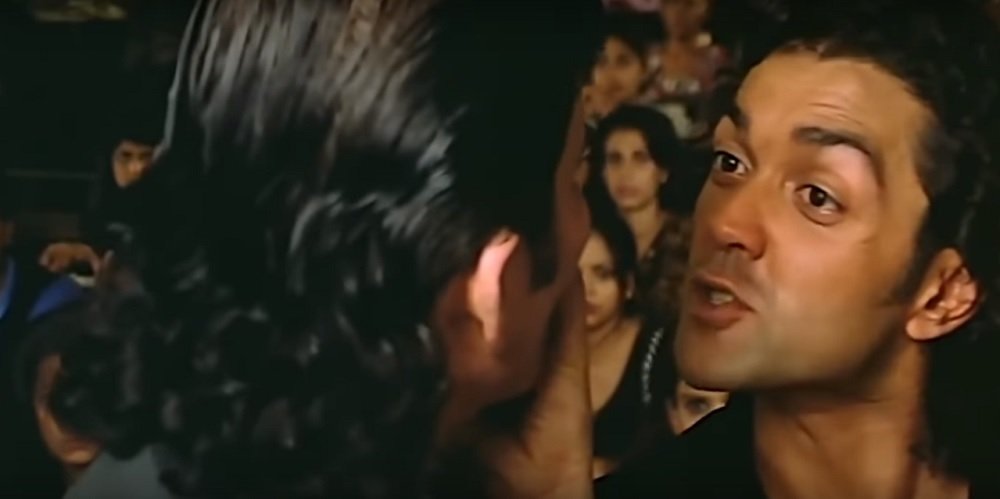 Bobby soon realizes that the girl he just saved from that molester uncle, is in fact his childhood friend.
Yeah, apparently, in order to 'surprise' Bobby, Kajol takes admission into his college.
Wow, so much for friendship goals.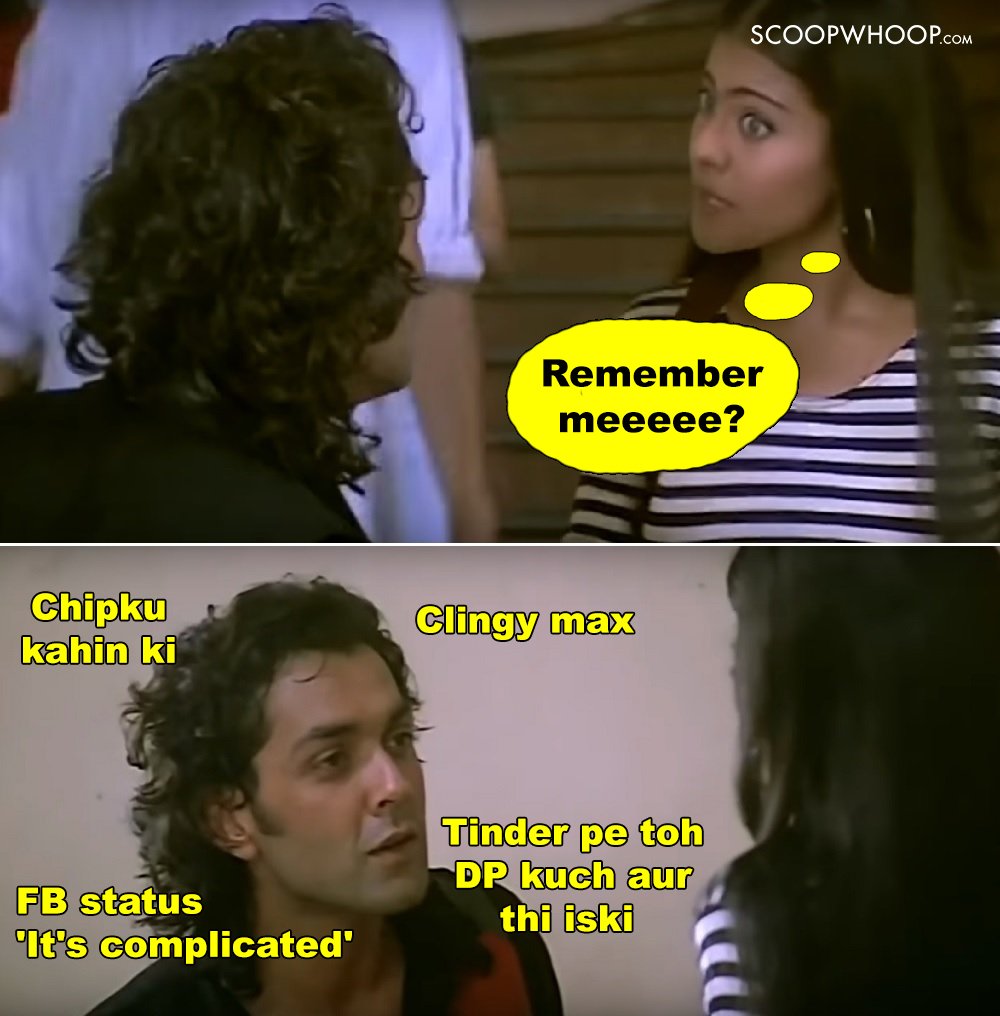 Kajol goes home and tells her about her marriage plans to a guy she's just met after years, to her dad.
Her dad, who happens to work for Bobby's father.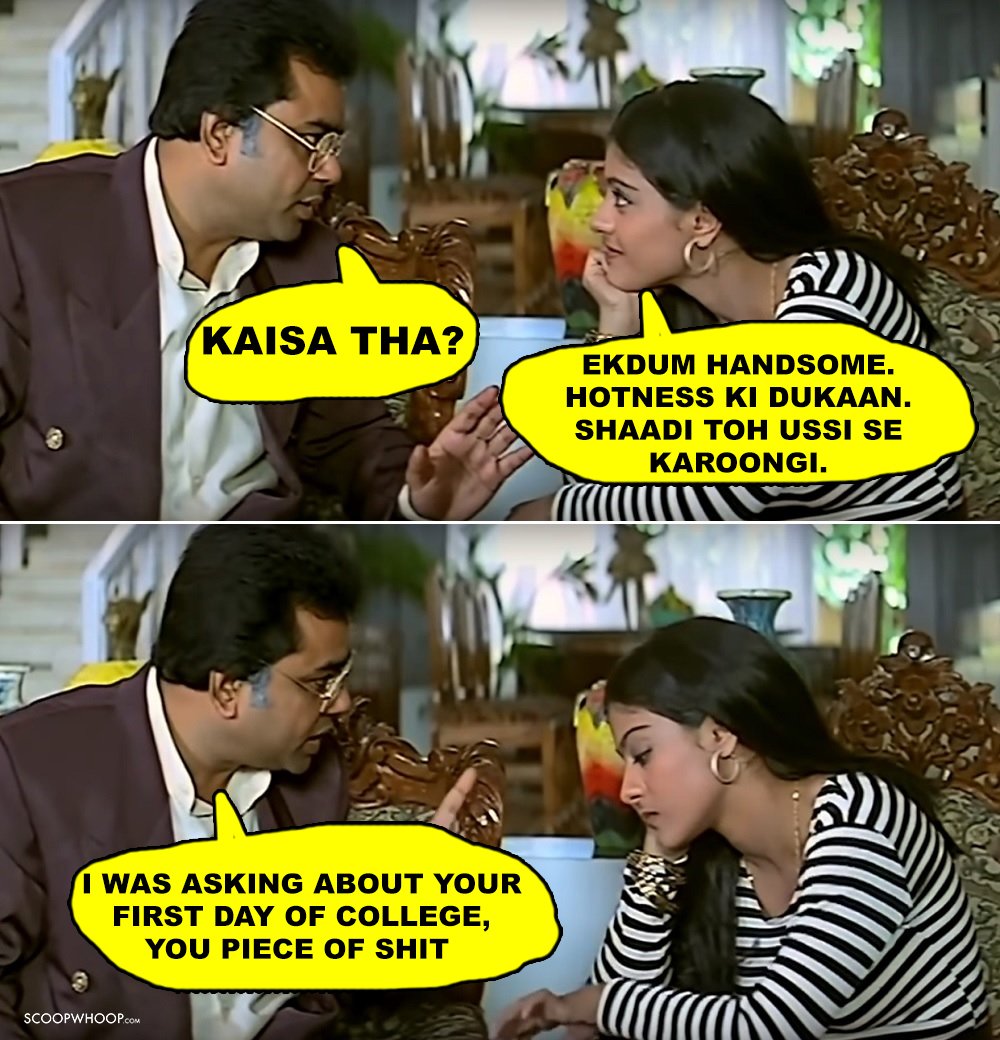 Just another info.
There's Manisha Koirala too who's madly in love with Bobby Deol. 
And Manisha's dad also works for Bobby's father.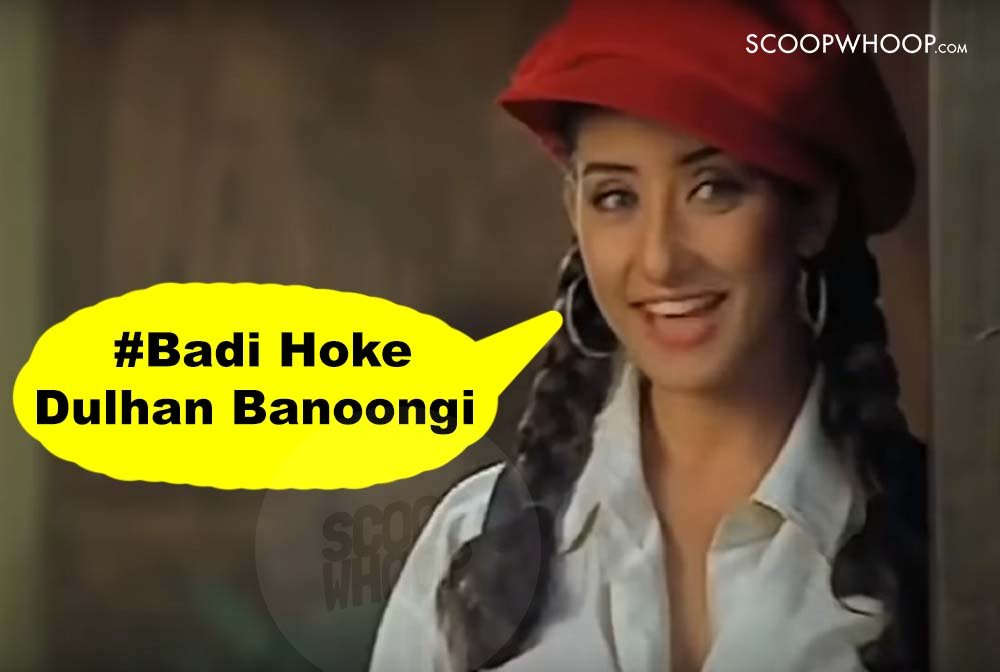 Meanwhile, Kajol and Bobby's romance goes full bloom.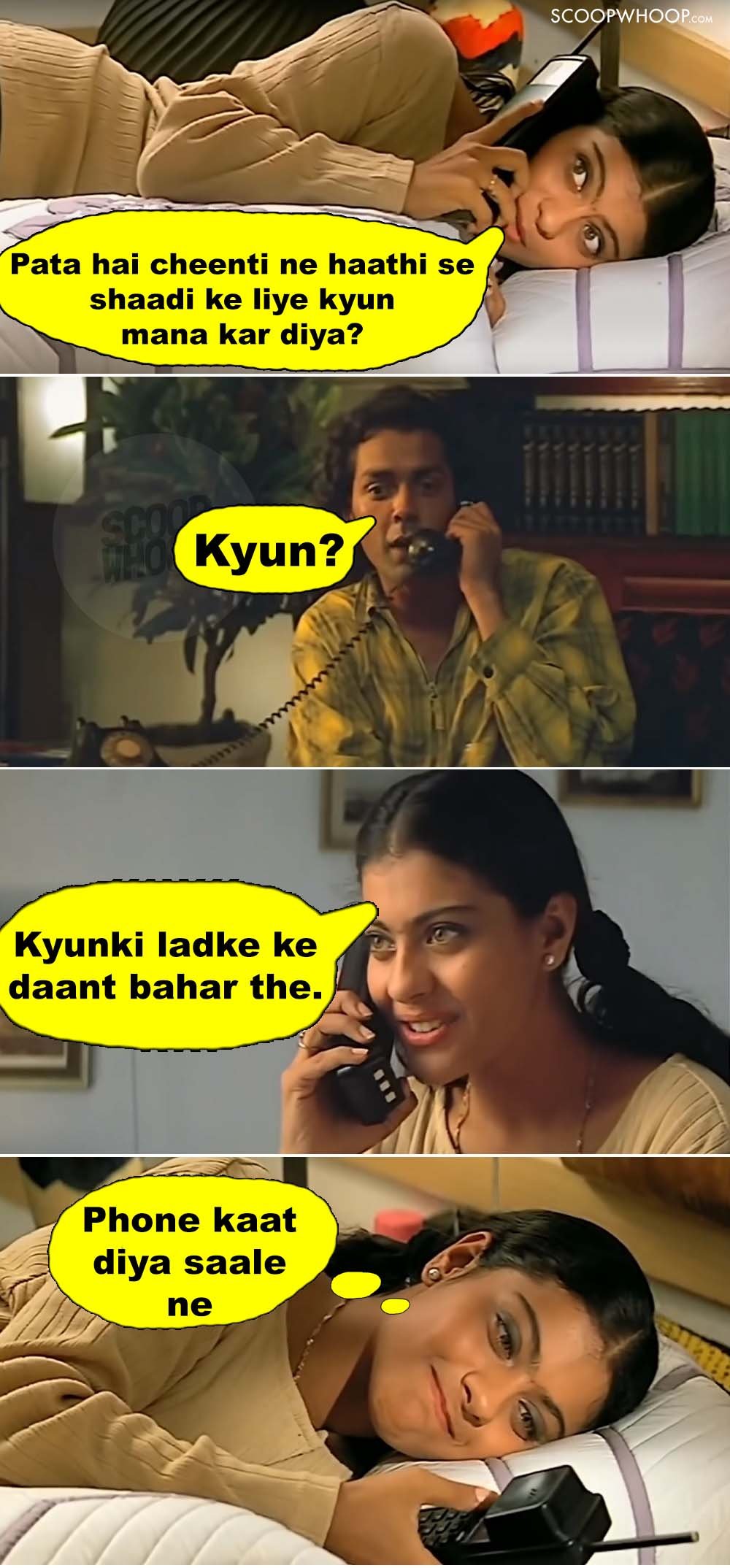 Till one day, Raj Babbar is found dead.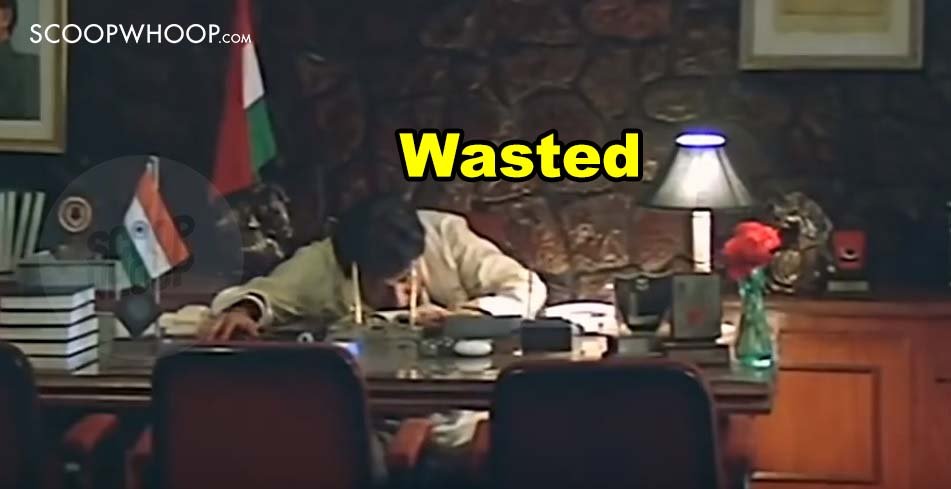 Of course, Bobby Deol is immediately jailed.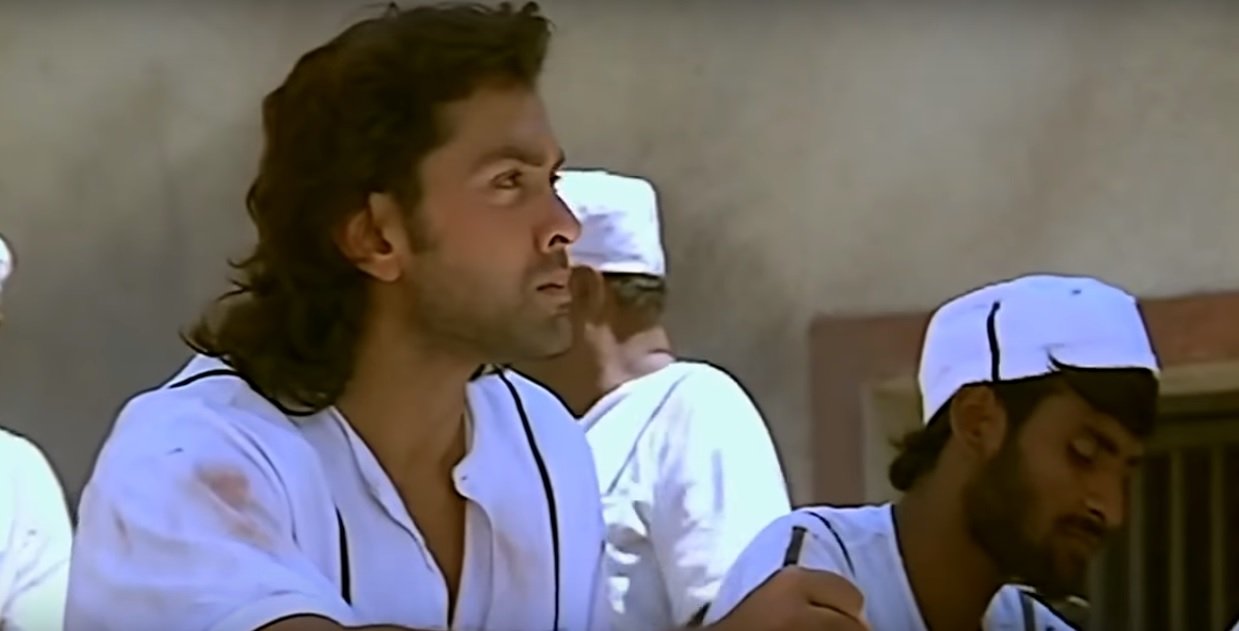 But then, as an ultimate tribute to The Shawshank Redemption, he escapes via the sewage gutter pipe.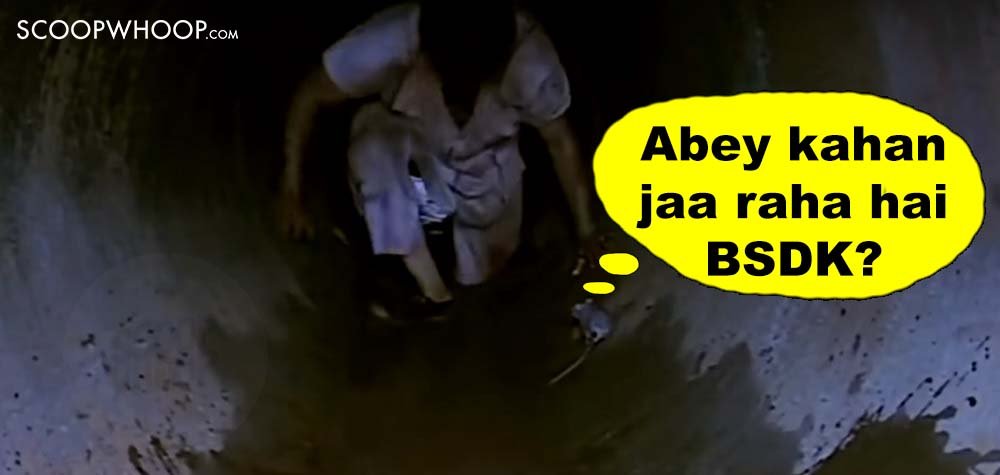 With the police in hot pursuit of him, he still manages to find time to sing the most rhyming song in the history of music with Manisha Koirala.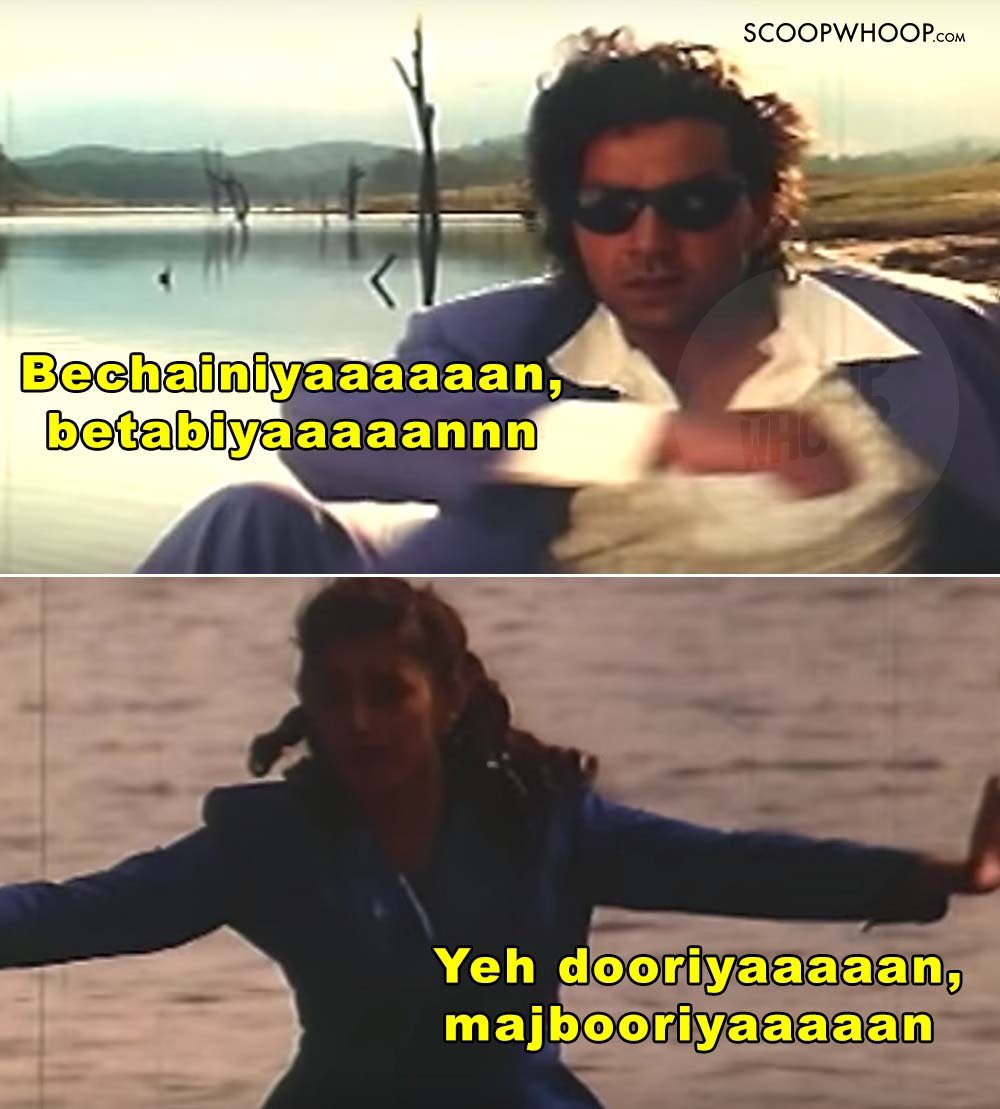 Bobby then decides to bring the culprits to justice all by himself.
But before that, Om Puri nabs the 'real' culprit.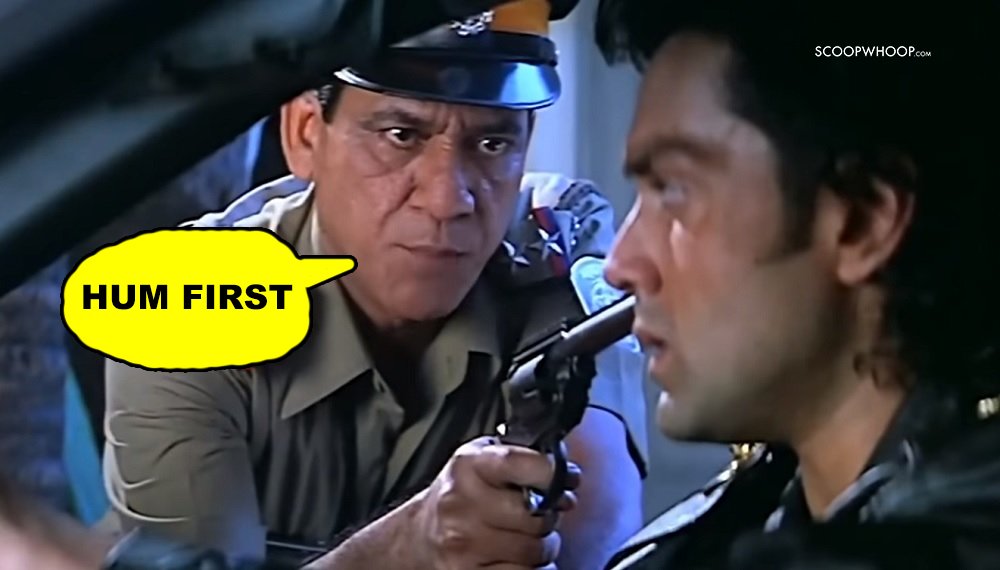 And it turns out to be Kajol's father.
The end.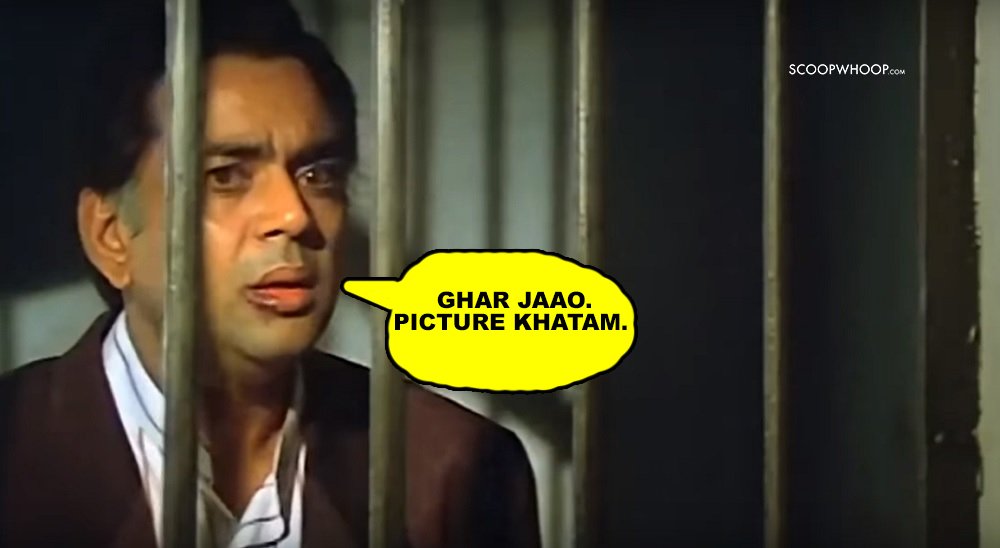 But no!
That's when the real twist happens. Thanks to Raj Babbar's curious other son who opens a locket Bobby had found at the crime scene, we find out that it was in fact Kajol who'd killed Raj Babbar since he didn't want his son to marry her.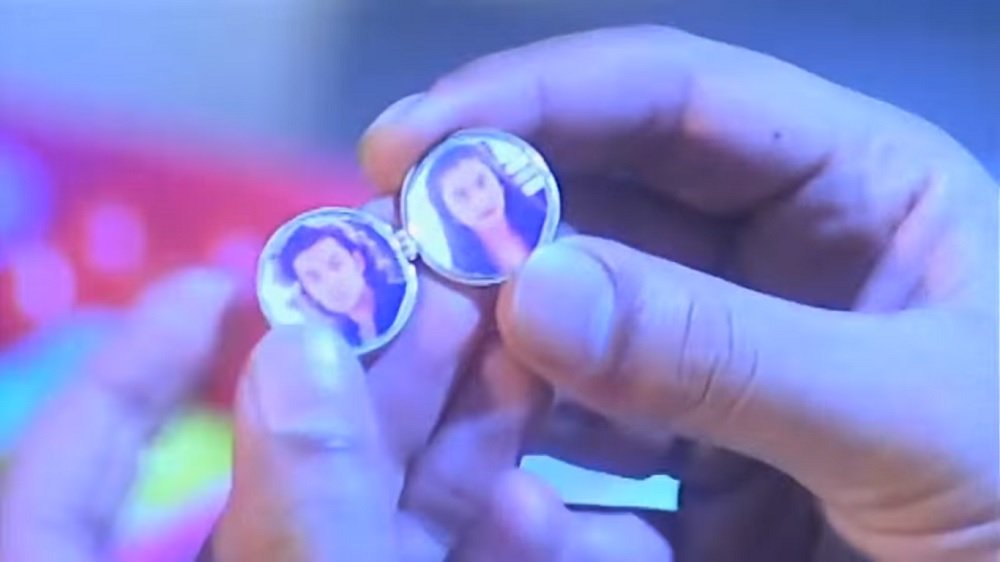 Her identity now revealed, she tries to kill Manisha.
But is shocked to find that Bobby has now switched sides.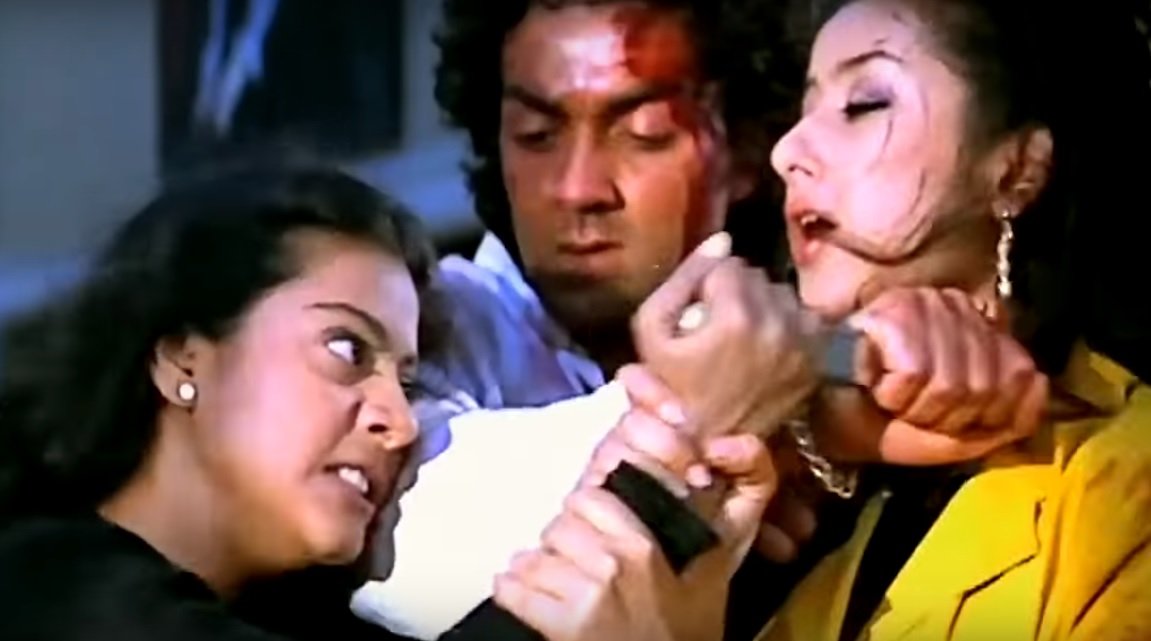 She's intervened by Om Puri, who dies immediately after killing her.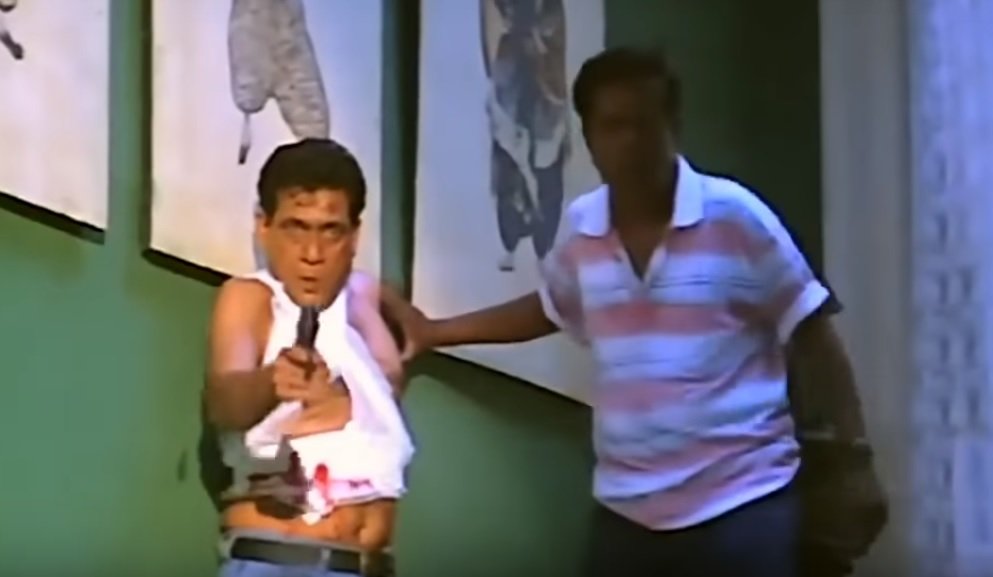 Even 25 years later, this suspense still baffles us 90s kids. Thank you for the memories, Kajol.