Millennials have made working out an important part of their lives. Whether you love it or hate it, you can't live without hitting the gym at least once in your life. 
Here are some memes you'll relate to if you go to the gym.
1. But I have commitment issues.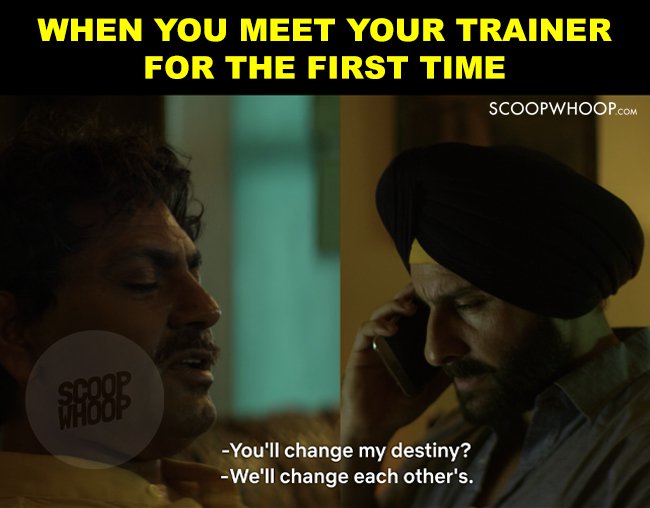 2. Kuchh Kuchh hota hai, Rahul, tum nahi samjhoge.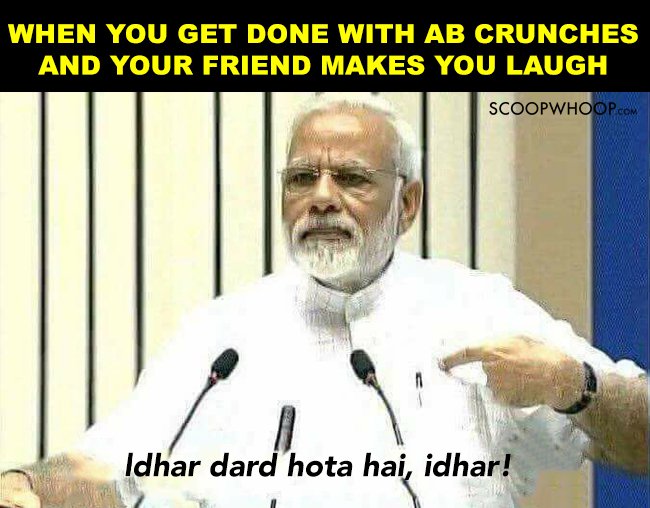 3. They're our main enemy!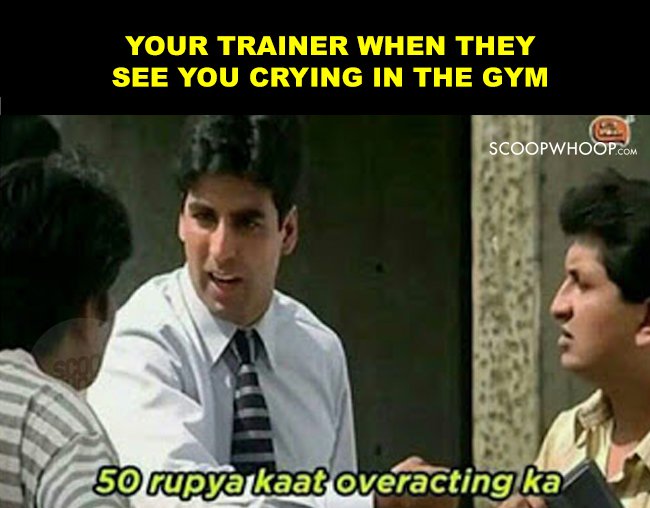 4. Half-alive.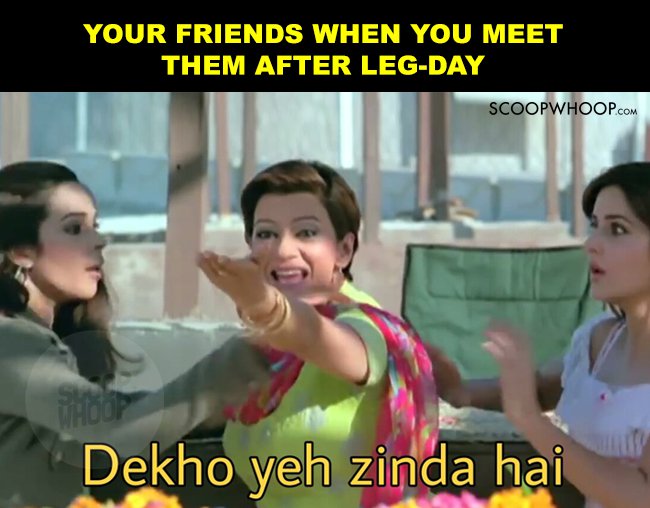 5. Mujhe mat sikha!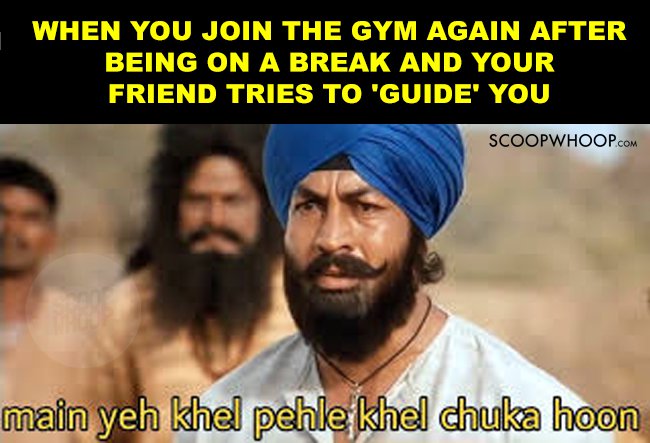 6. This is called true friendship.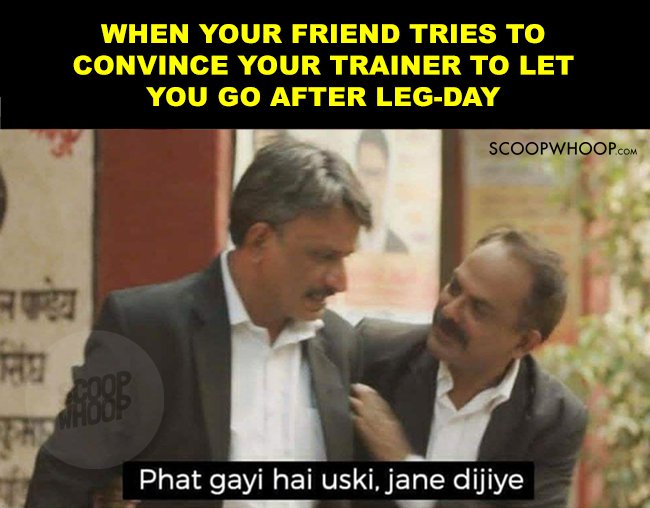 7. Whoever thinks Zumba is fun can fuck off.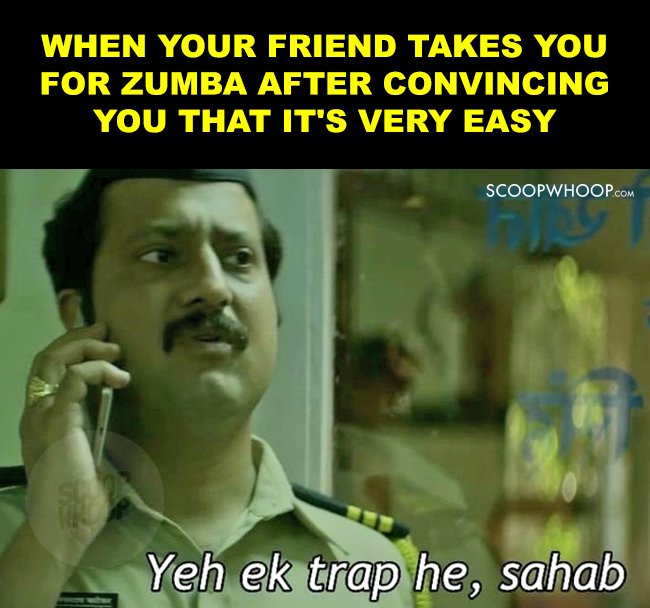 8. I am not Jon Snow.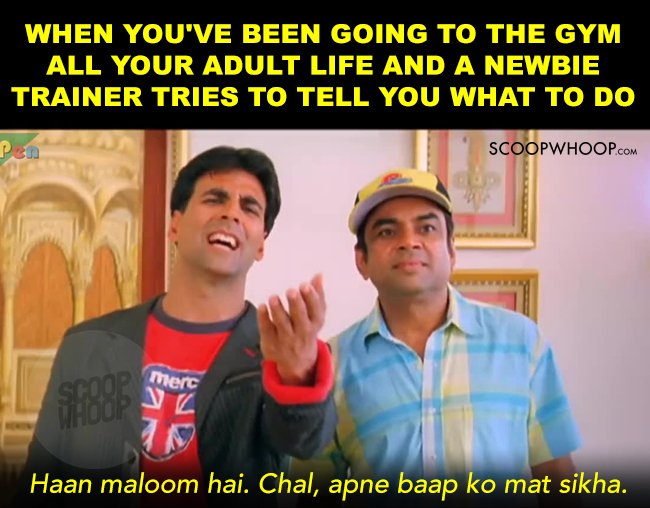 9. This should be illegal.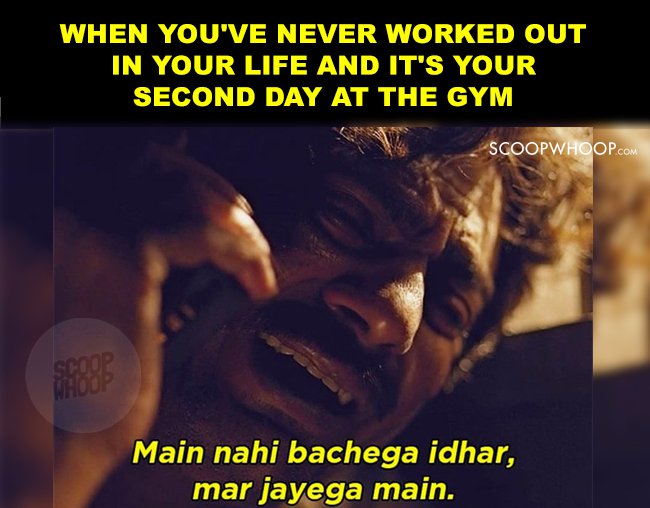 10. Mission impossible.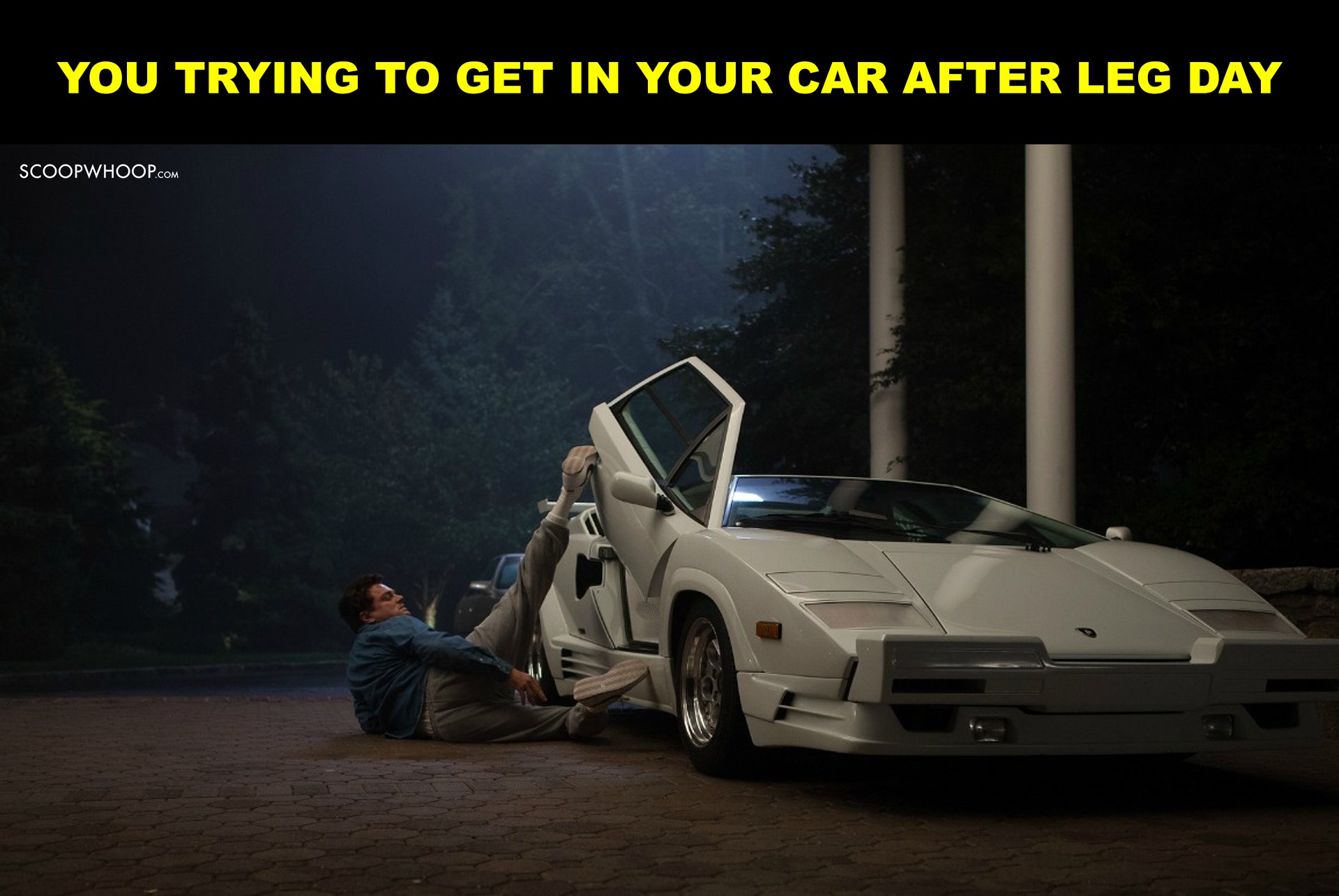 11. Lies.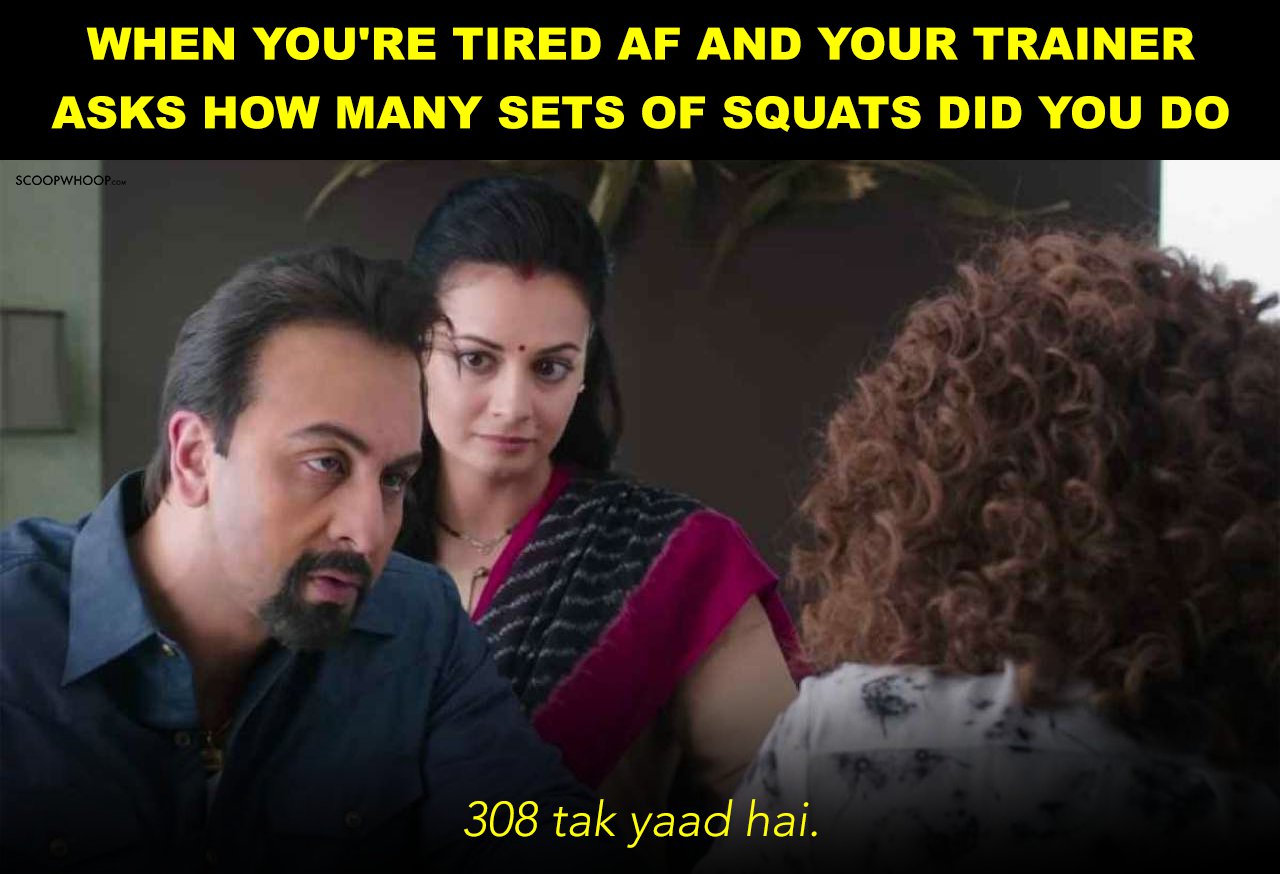 12. I'm paying for my sins of gluttony.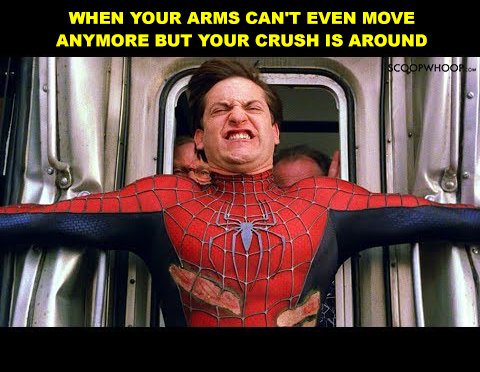 13. Bad idea!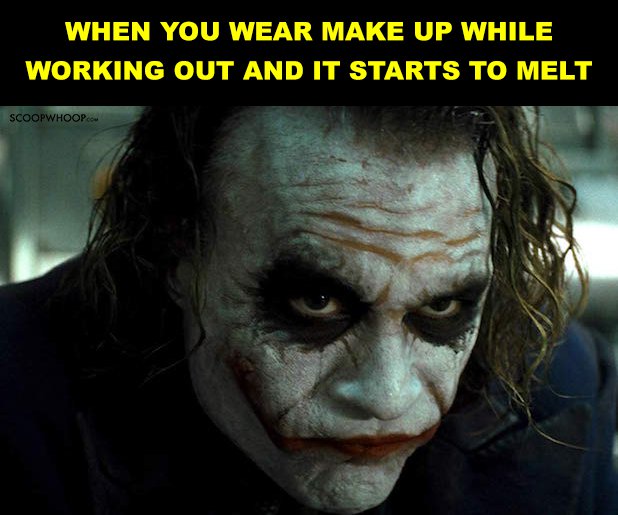 14. Please let me go.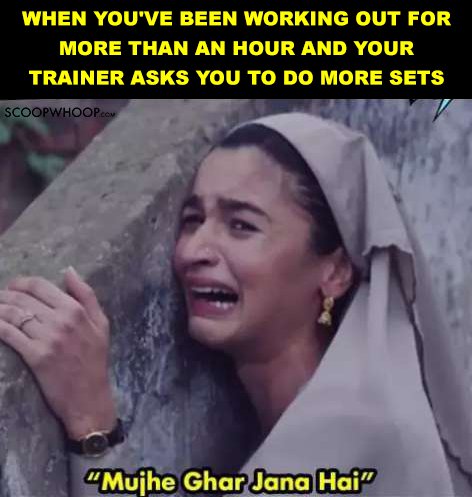 15. Jiggly puffs!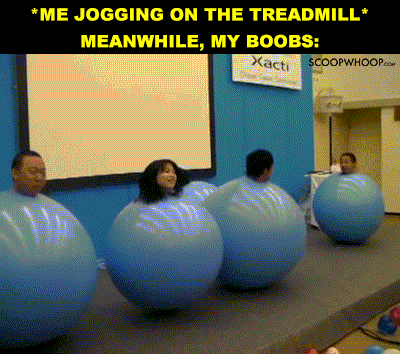 #TheGymLife