Hasan Minhaj has been making waves in the recent past, providing incisive and witty insights into everything from Indian weddings to our rollercoaster election process. In his latest piece on the show Patriot Act, Minhaj touched upon the deep rot within the cricketing world, and when you talk about corruption and cricket, you've got to talk to the man in the thick of it all – Lalit Modi.
Hasan managed to score an interview with the Godfather of the IPL, and right off the bat, things got madder than a hatter.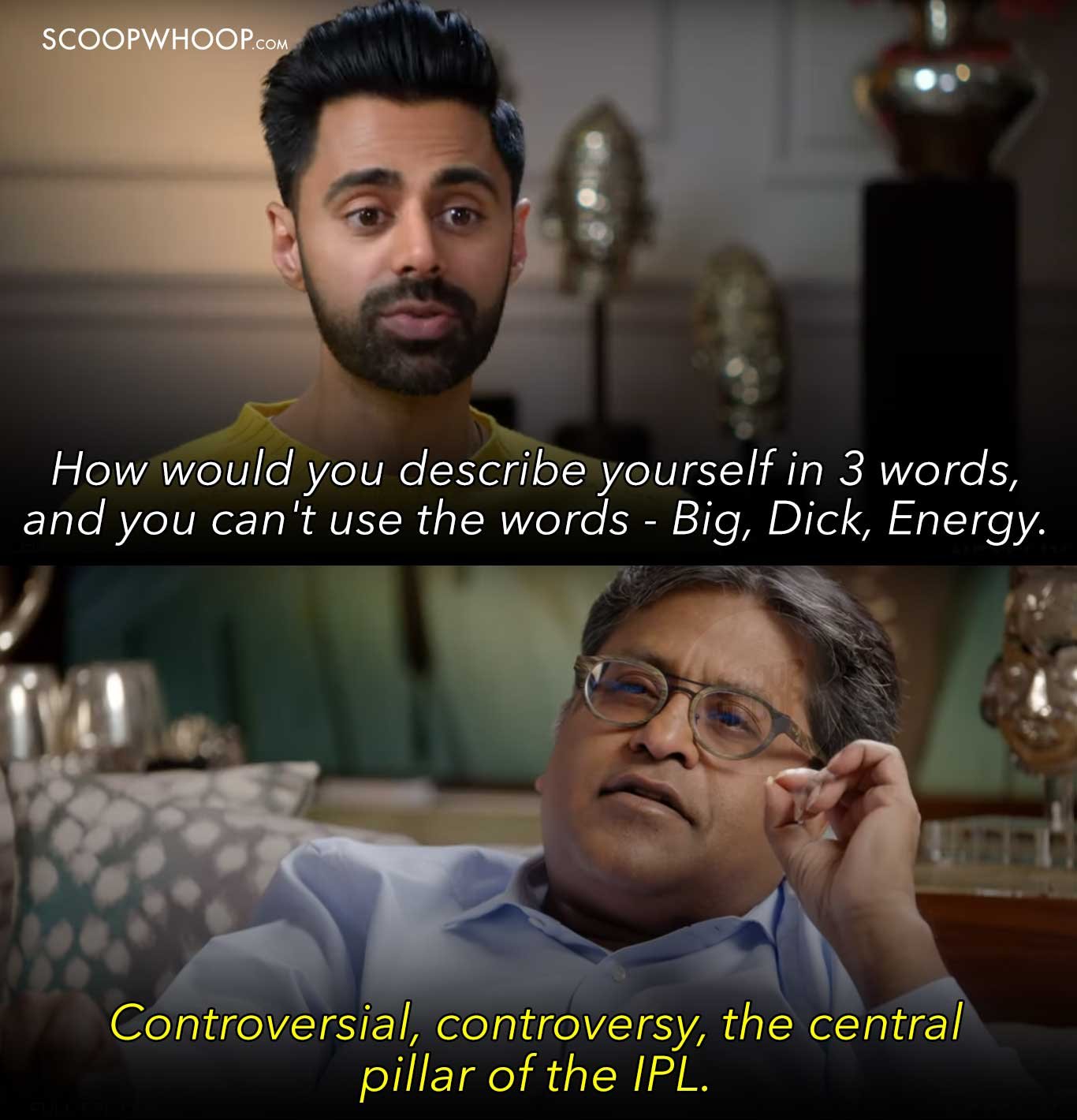 For starters, did you know that in 1985, Lalit Modi was arrested on charges of trafficking cocaine and deadly assault? Yeah, neither did we.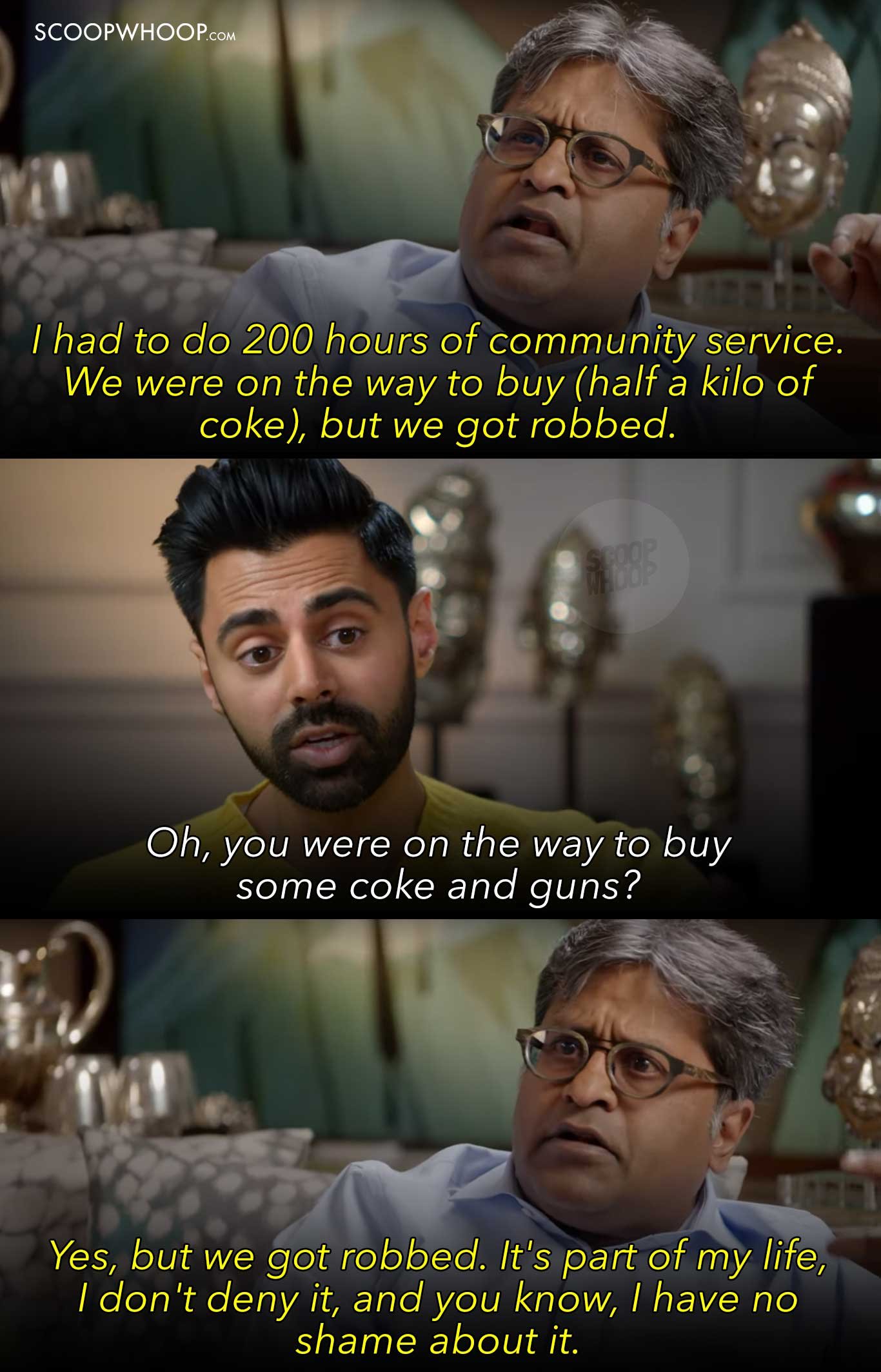 No seriously, while Lalit was in Duke University, North Carolina, he and a few friends apparently tried to buy half a kilo of cocaine to sell. 
Instead, the man who was supposed to sell it to them pointed a shotgun at their heads and robbed them of $10,000. Lalit was subsequently charged with drug trafficking, kidnapping and assault (him and some friends ended up giving some other guy a beatdown).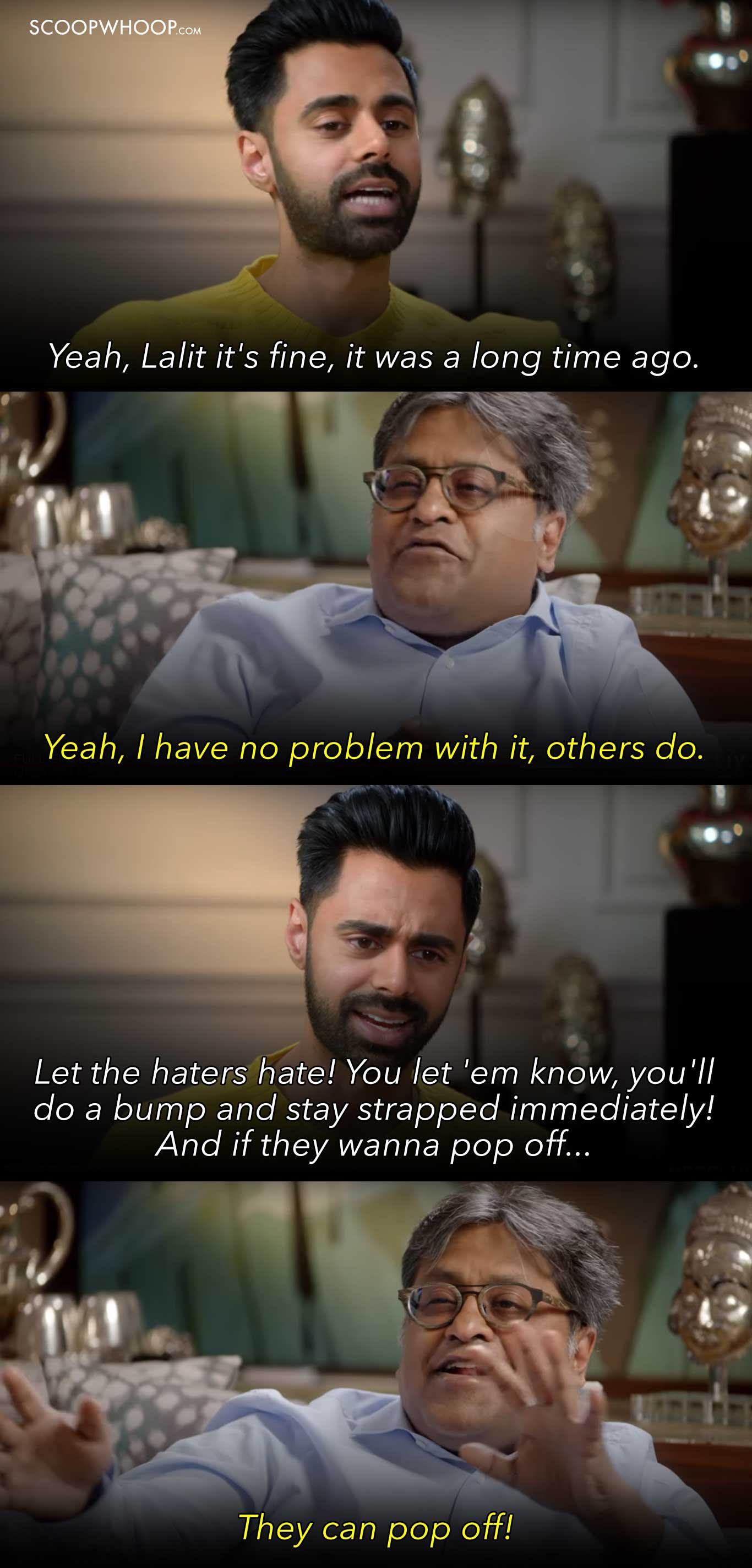 We're not exactly sure what they were talking about here, and to be honest I don't Lalit Modi was either. But hey it sounds funny, and it's always interesting watching an uncle try to be gangsta.
Hasan then listed off the multitude of charges against Modi. He's wanted by the Enforcement Directorate for questioning, which is why he fled India. Hasan went straight for the jugular.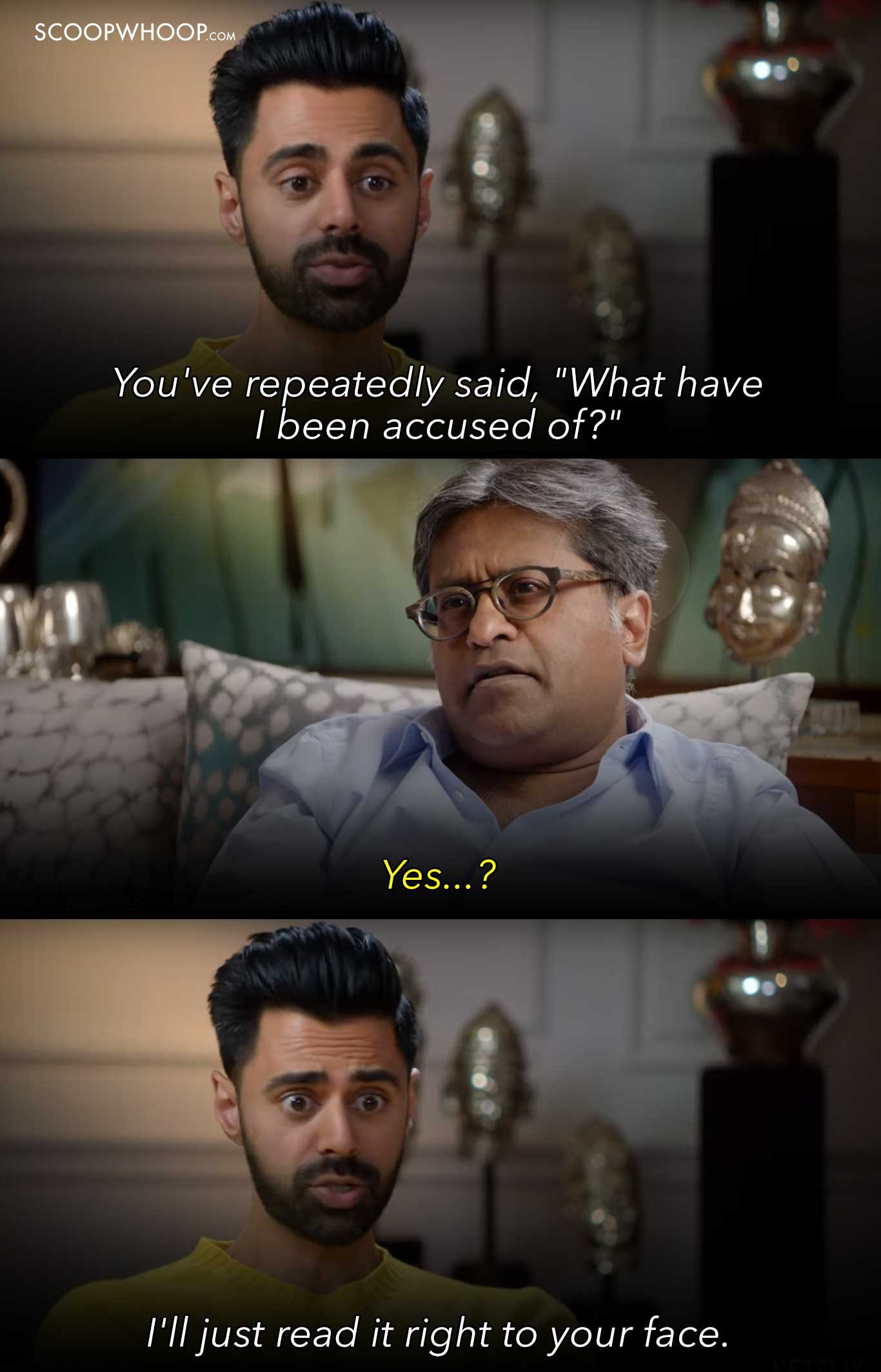 Despite everything, Lalit Modi maintains his innocence however, defending himself by saying that someone who was guilty wouldn't be on interviews on news channels every second day.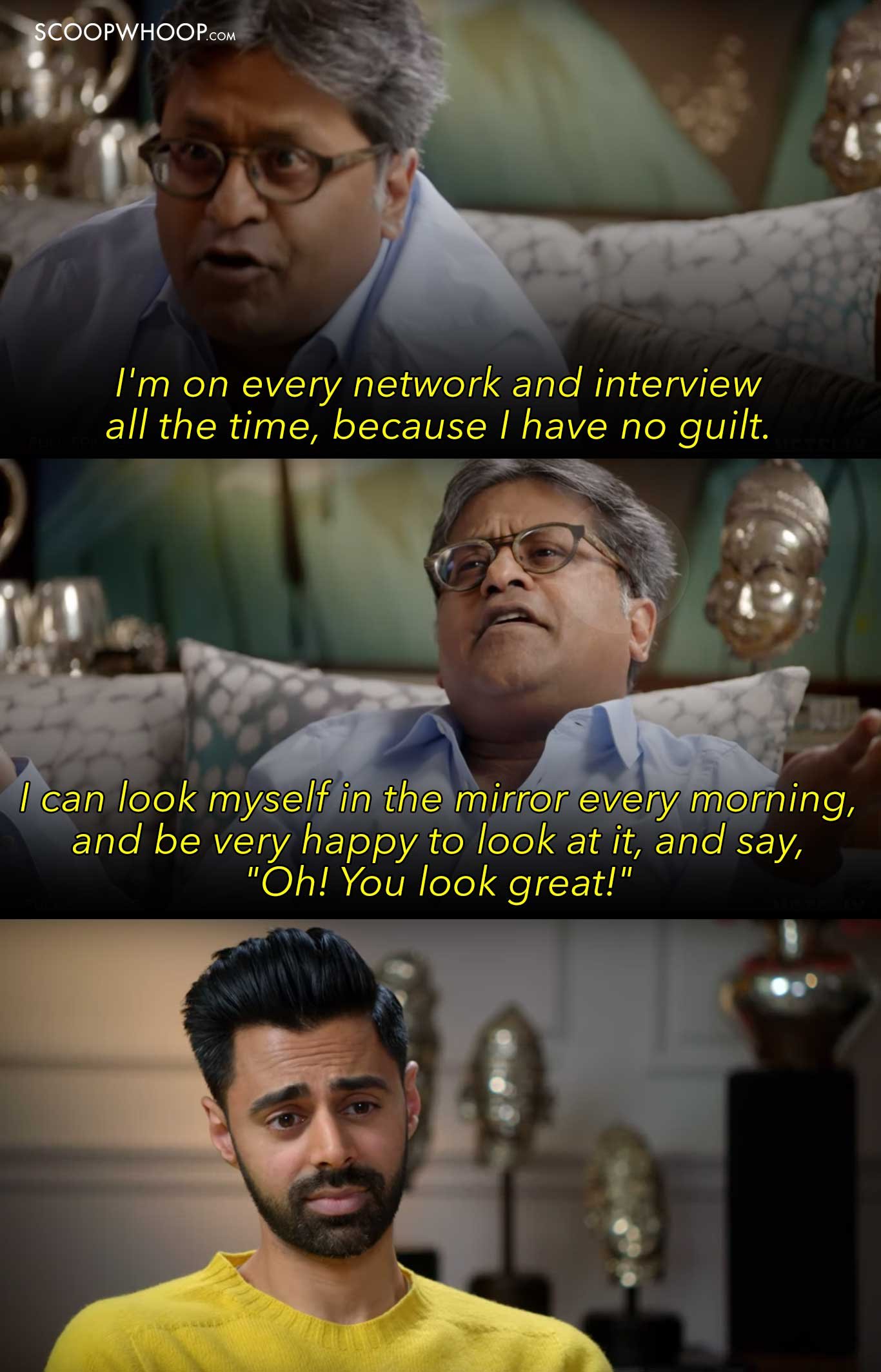 The conversation then turned to the behemoth that is the BCCI, its unchecked powers, and how it is slowly destroying the sport of cricket.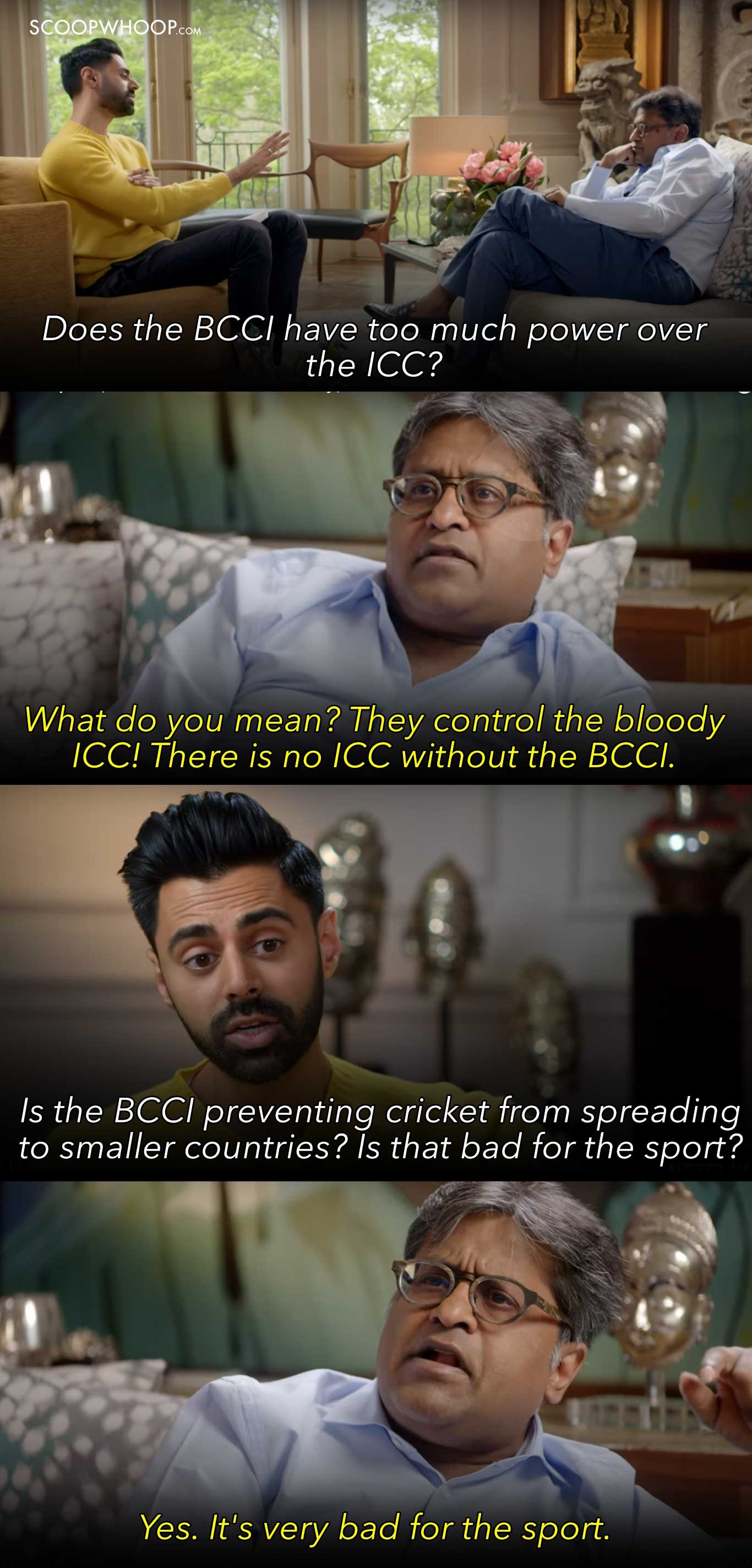 Since Modi created the IPL, which is the cash cow of the BCCI, Hasan obviously had to ask Modi if he felt any regret.
Strangely enough, this was the one thing Lalit Modi claims he did feel bad about. It's the one thing he takes blame for.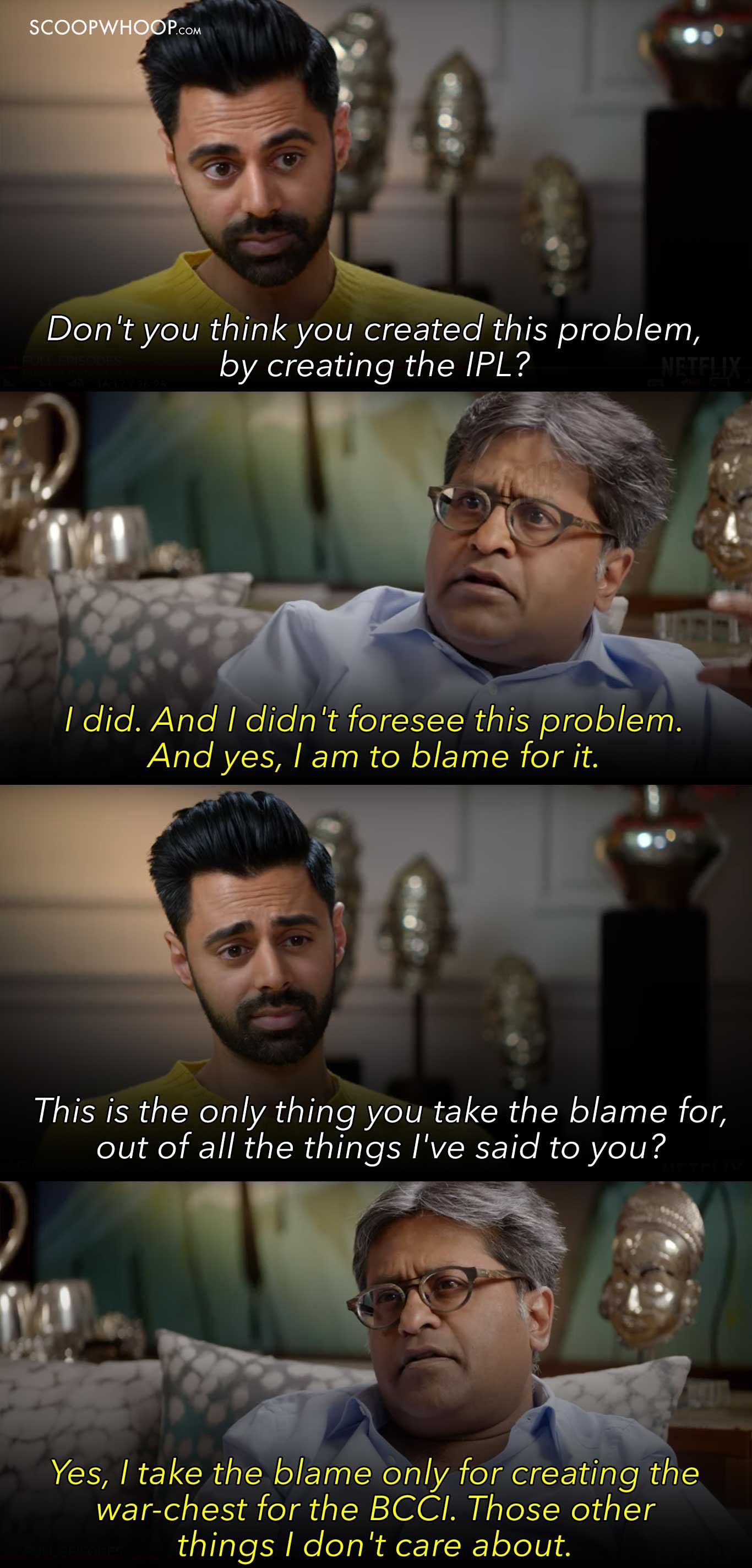 The segment then moves on from Lalit Modi, and talks about how the BCCI being the world's most powerful cricket body is leading to numerous issues in the spread of the game. But if you want to watch the whirlwind interview of Modi, you can check it out below. It starts at around the 15:42 mark.