Ever wanted to immerse yourself in a pool of whiskey because your job sucks?
Ever wanted to kill your boss and make it look like an accident?
Ever wanted to get up from your seat and shout "SCREW YOU"?
Well, we've all been there, haven't we? However, some people have been there 'better' than we have. There are formal resignation letters and then there are quirky ways to tell your bosses to fuck themselves because you deserve better.
If you've ever faced any of the above-mentioned questions, you'll thank us for these insanely funny yet effective resignation 'letters'.
Read on:
1. That sweet sweet goodbye!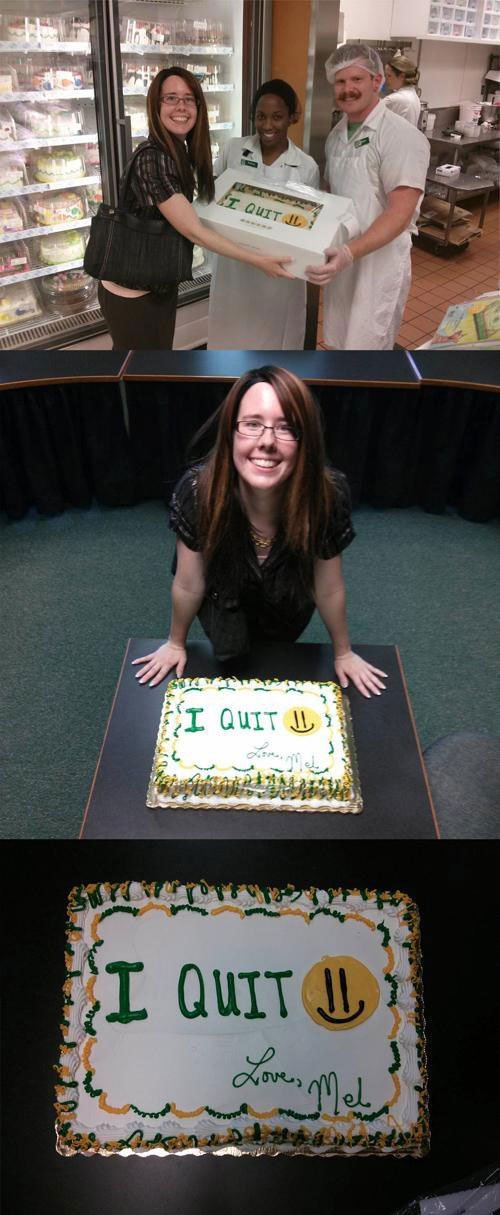 2. Testicular velocity: 1, Management: 0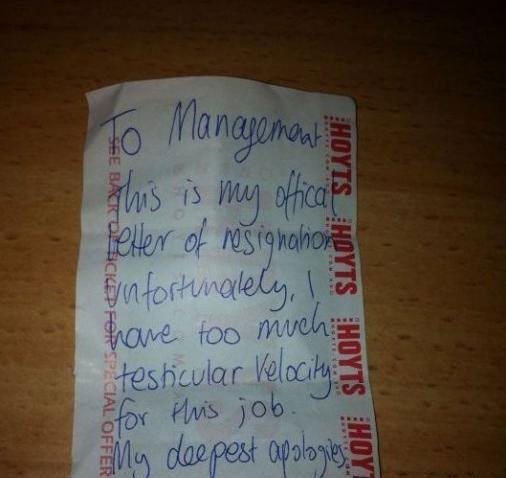 3. When you're a computer programmer but also a savage human being.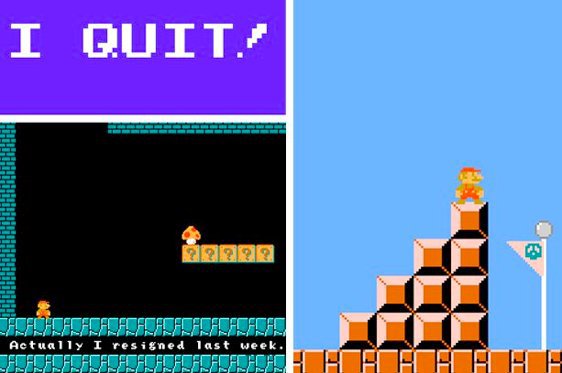 4. Presenting Mr. Huge Cojones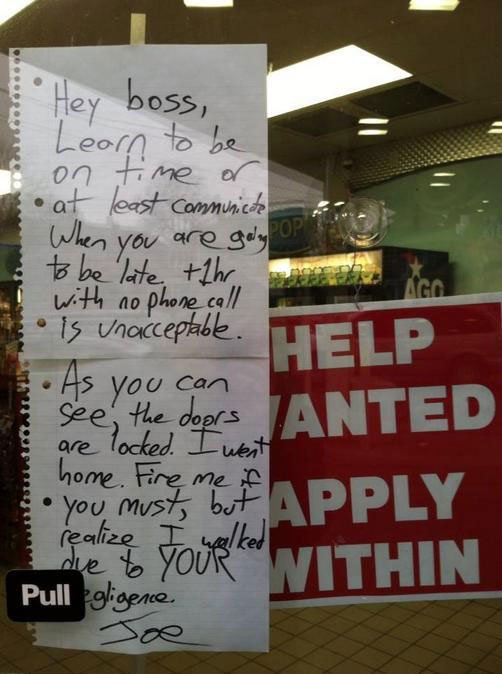 5. Another example of a computer programmer out-bossing the bosses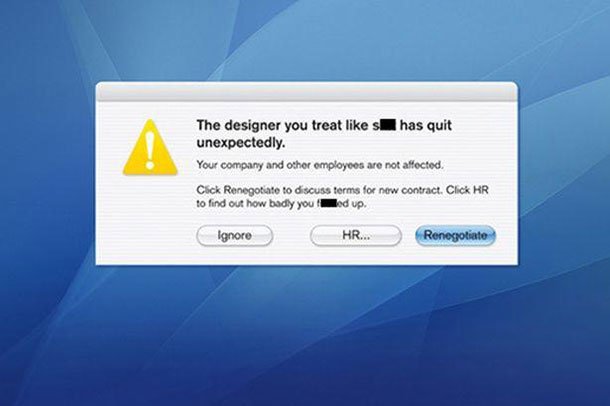 6. Kinda hard to argue with a cake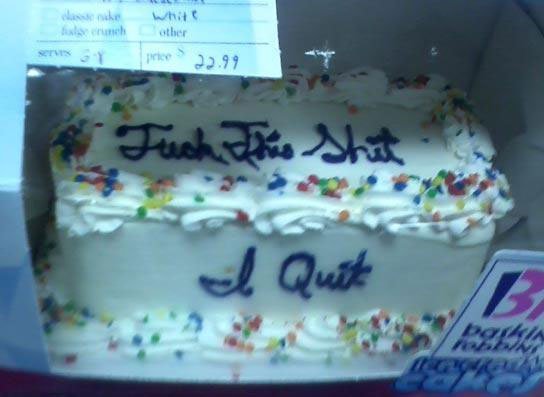 7. Now playing: I quit (in technicolor)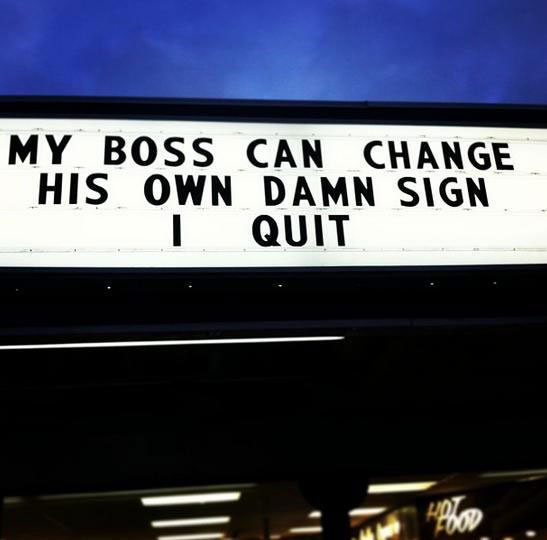 8. Save trees, resign on a cake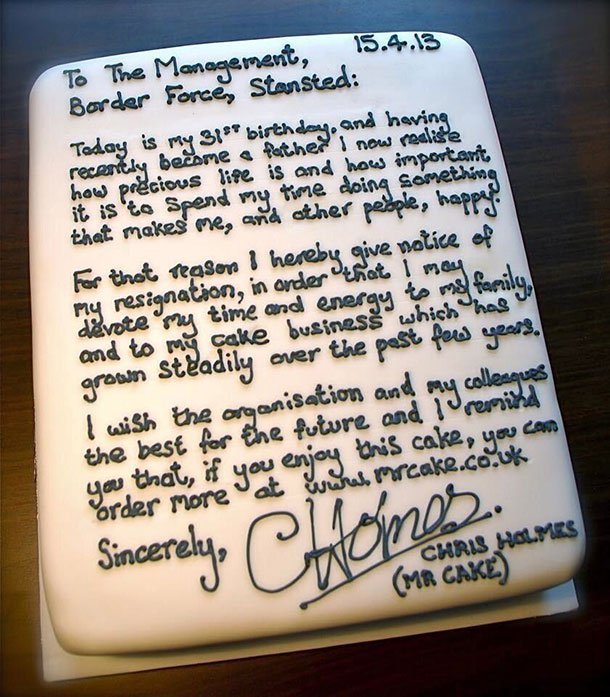 9. F**k this shit. Time to be a pirate.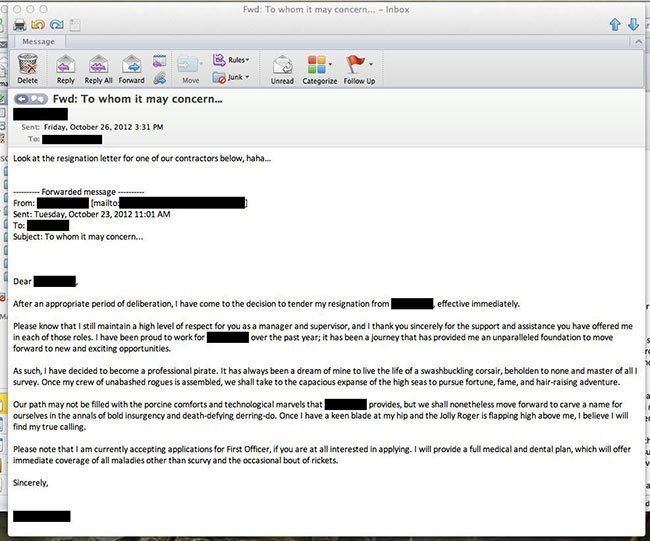 10. This resignation is the truth of life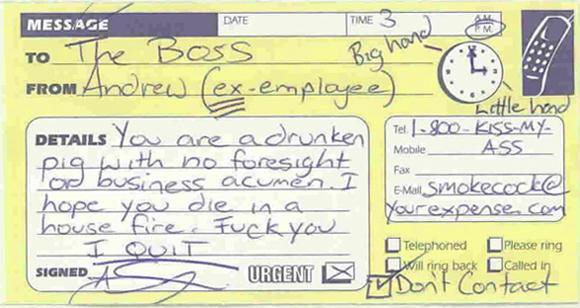 11. Worse the boss, better the resignation letter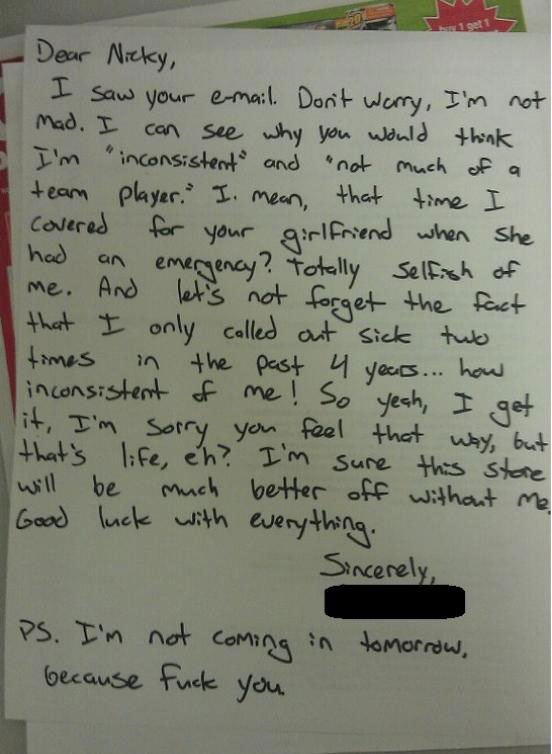 12. Them truth bombs!

13. That's one way to say "thank you for the opportunity"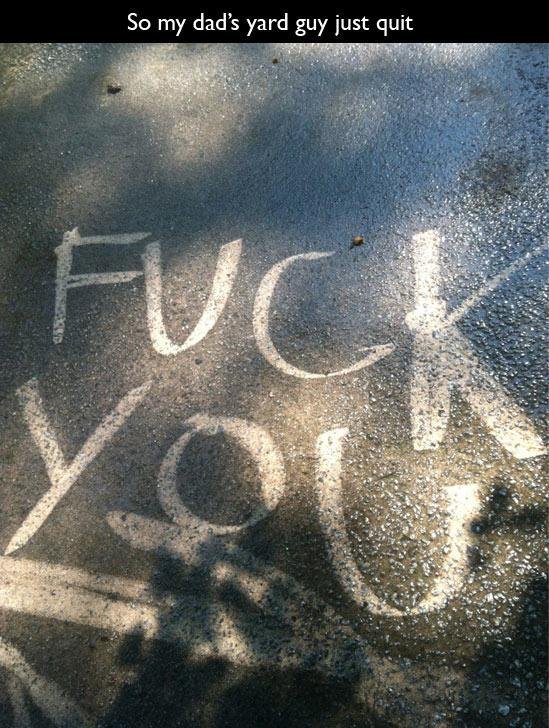 14. Because why not?!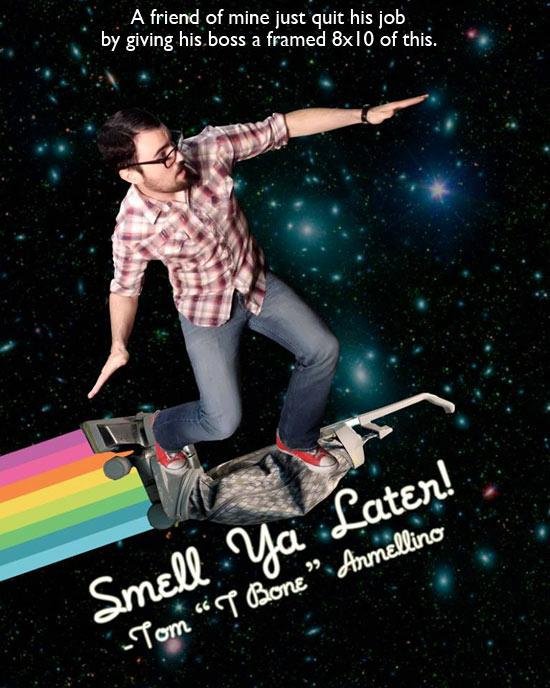 15. Is it even a resignation if the world does not know about it?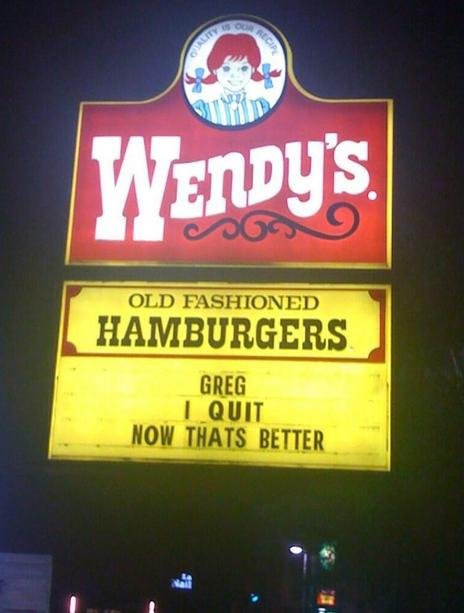 BTW, did you realise your boss was standing over your shoulder all this while?