Hindu Mahasabha is apparently the moral authority in India. It has gone on record to say things like "Item girls should be called prostitutes" and "Couples out on Valentine's Day will be married off". We thought it would be a good idea to extrapolate these harmless, good nature-d statements and come up with some rules Hindu Mahasabha is likely to impose in the coming future! Read our predictions here:
Disclaimer: This is a made up 'humor' article. Hindu Mahasabha has not made these statements, yet! But they might, soon.
1. Every pair of jeans will be split into a lungi at sight, on spot, immediately!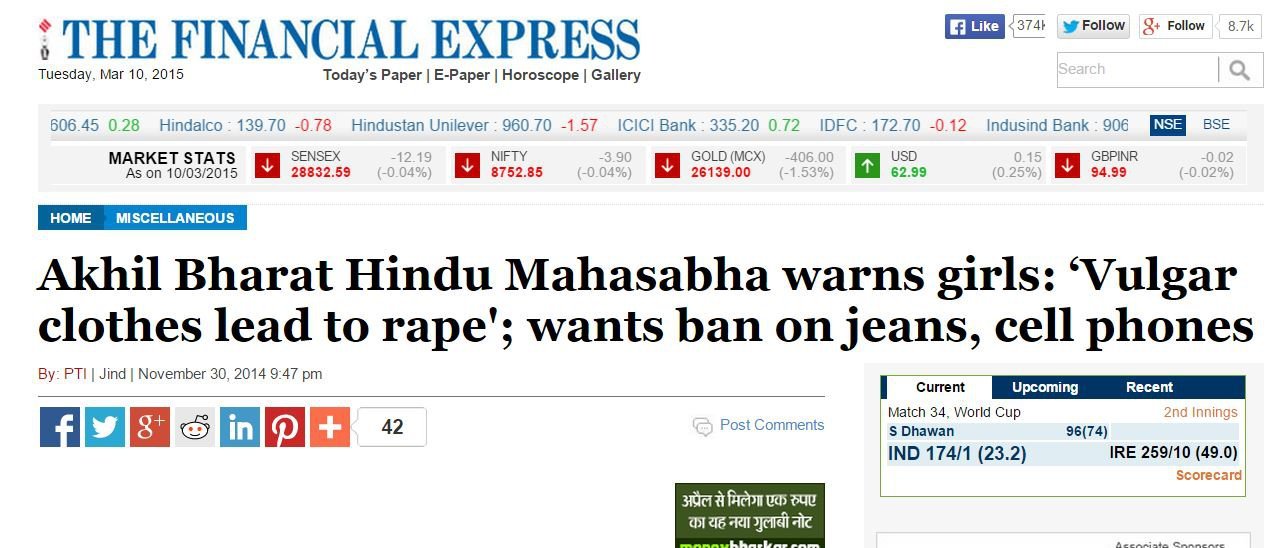 2. If you kiss someone, you will have to make at least one baby with them to justify the kiss.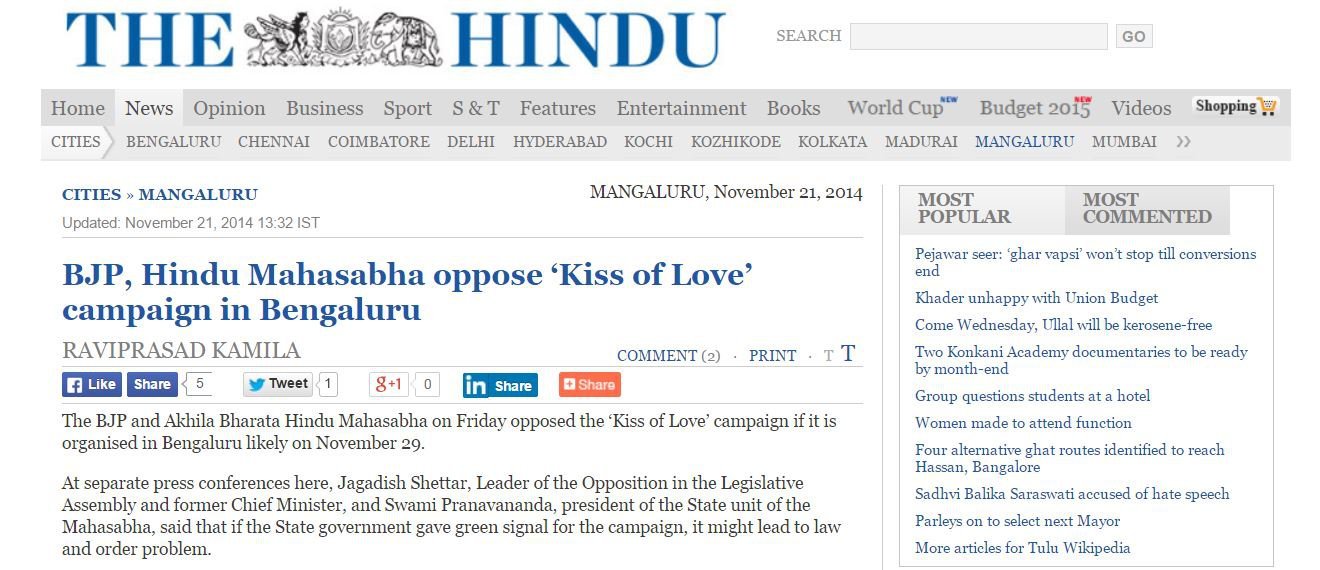 3. You can be asked to chant ' Hanuman Chalisa ' and ' Gayatri Mantra ' anytime, anywhere, failing which you are liable to pay a hefty fine that will be used to setup a Sanskrit Vidyalaya .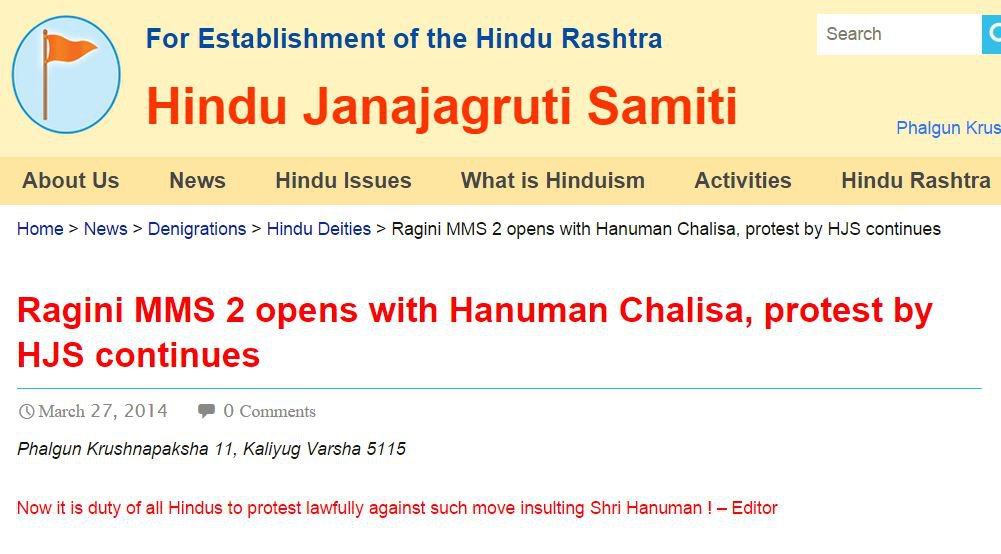 4. Bikes, cars and all other 'western' vehicles will be banned from the roads of Bharat . Only vehicles with cultural animals like bullock-carts and ghoda-gadis will be allowed.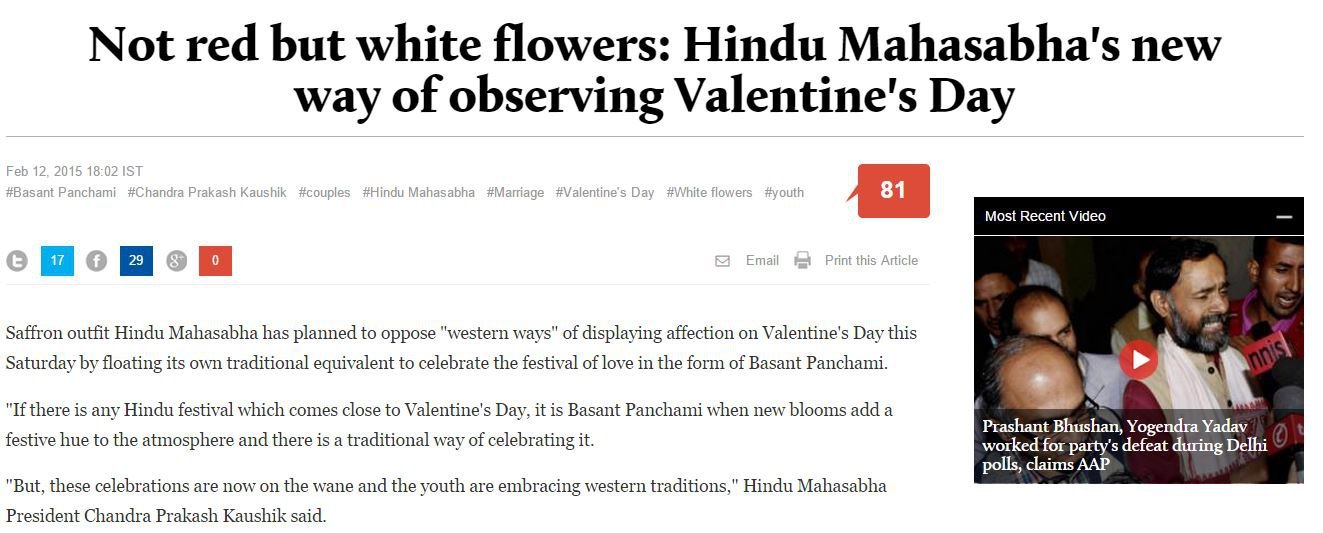 5. Every live-in relationship will be converted into a joint-live-in relationship. You will have to live with your partner's extended family to prove your affection.
6. If you are a Muslim with more than 4 kids, you will have to convert at least half of them to Hinduism to maintain ecological balance.

7. Every wife will come with 3 cows as dowry that you have to compulsorily keep, feed and love.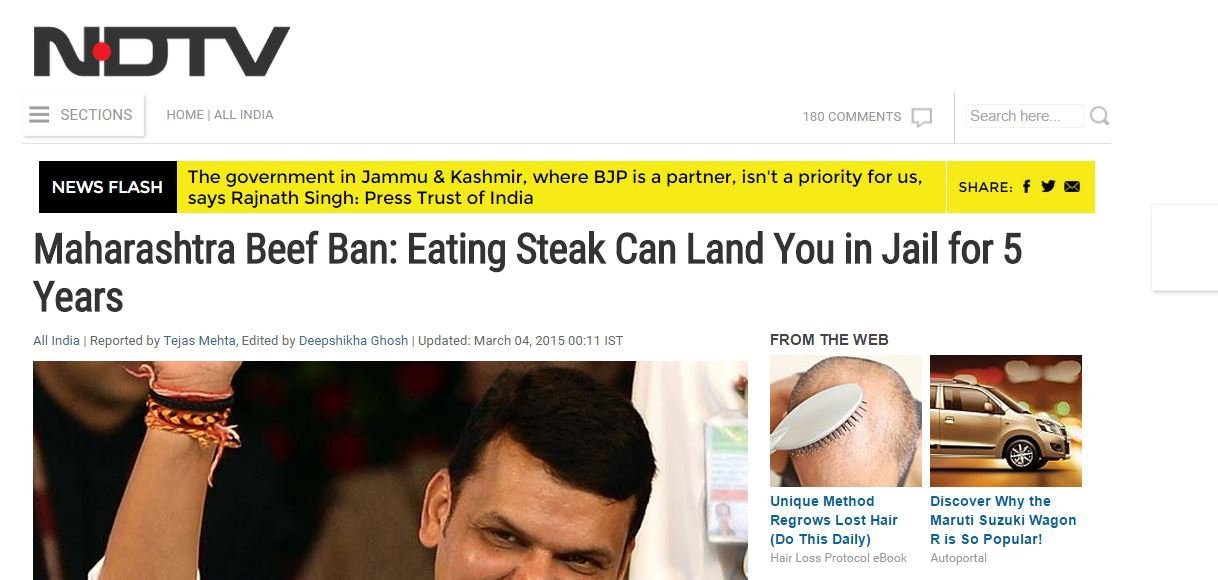 8. Any skin show by women will be penalized with 'OM' tattoos on the exposed area.

9. Love marriages will cost 200% more than arranged marriages, encouraging people to stop loving and start arranging.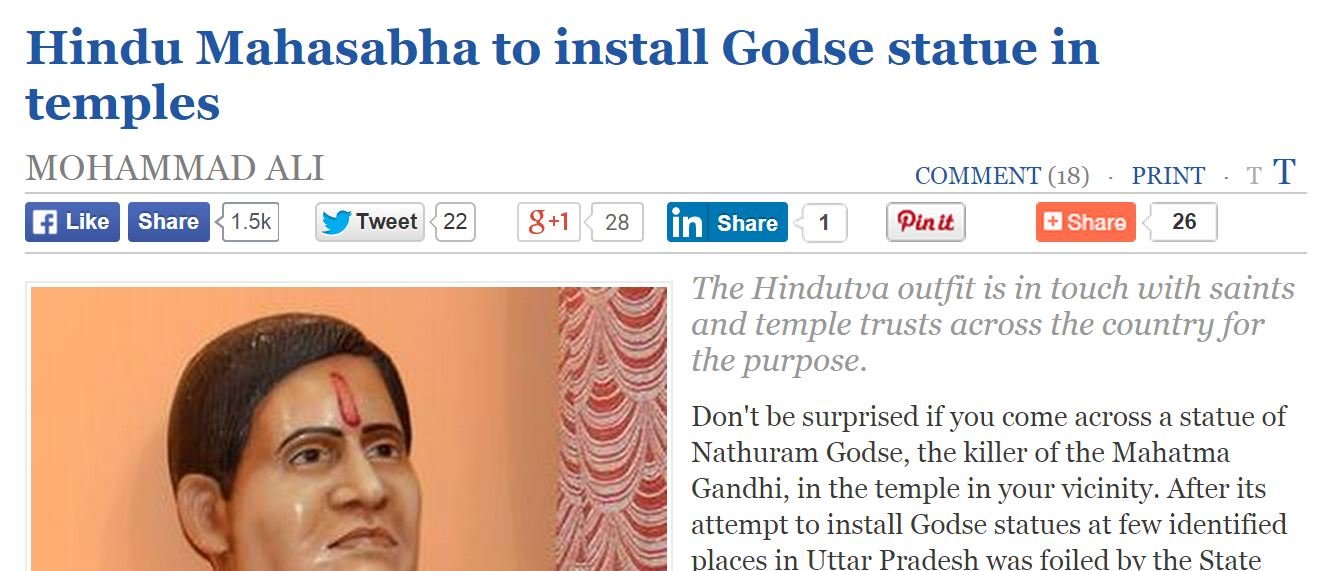 10. No two manglik people can marry the same tree/dog. Inter species polygamy will not be tolerated in Hindu Mahasabha rule!

11. A bi-annual 'Mass Conversion Mela' will be held in Varanasi under the Ghar -Wapsi scheme. Special family discounts will be available.
More power. More bullshit. Cheers!