For the longest time, Bollywood songs have conditioned us in a certain way to play Holi, that our definitions have got a teensy bit tangled with certain problematic habits.
Now no one is saying 'no' to play Holi, but all you gotta do is keep in mind that the other person is also interested in playing with you, don't force them, and try to not waste water and instead stick to dry Holi maybe?
Here's some shayari to help you remember some basic dos and donts.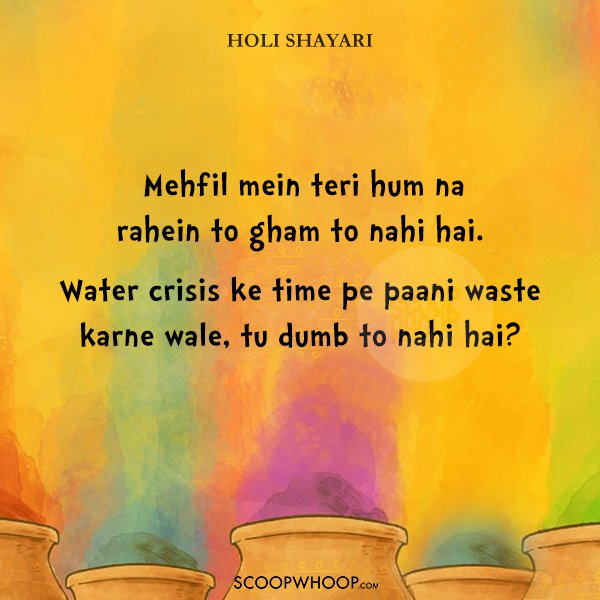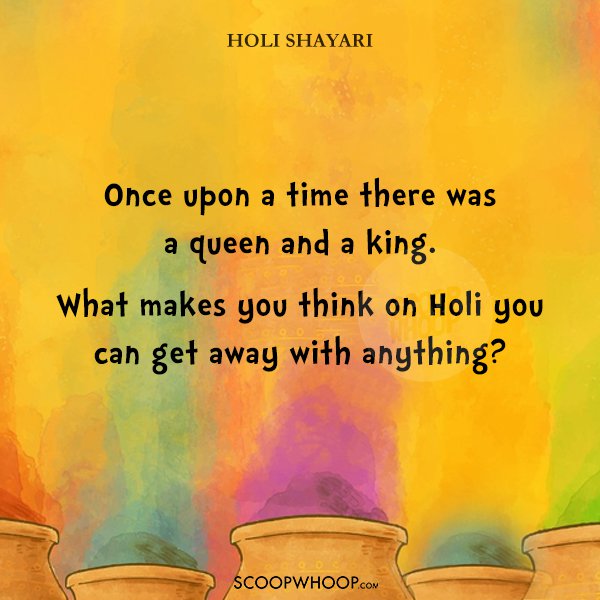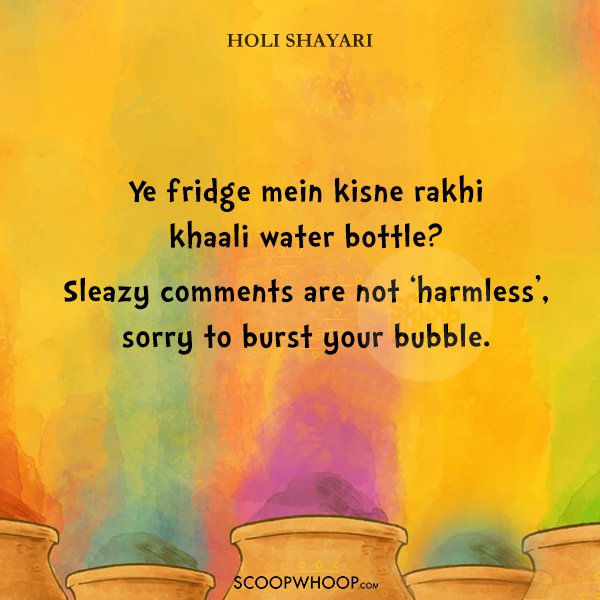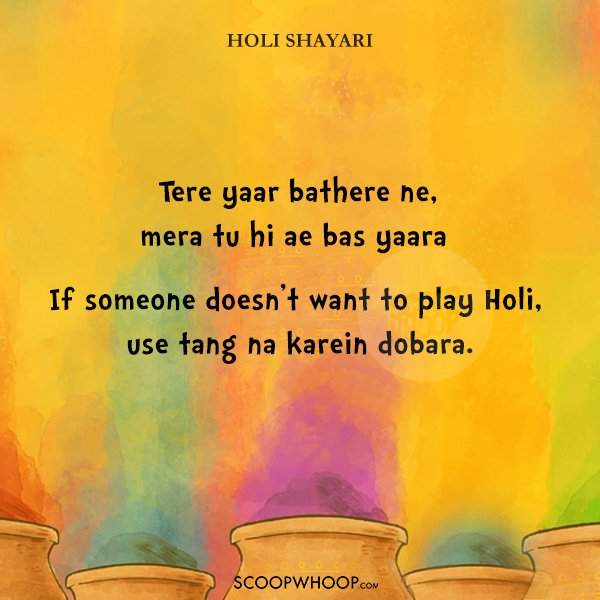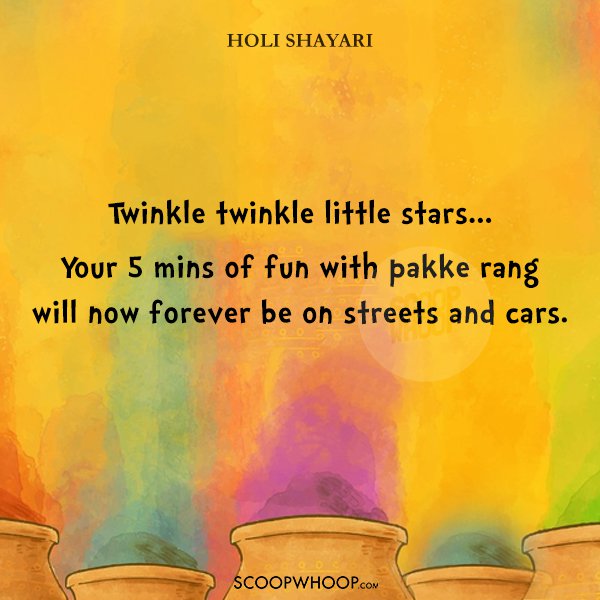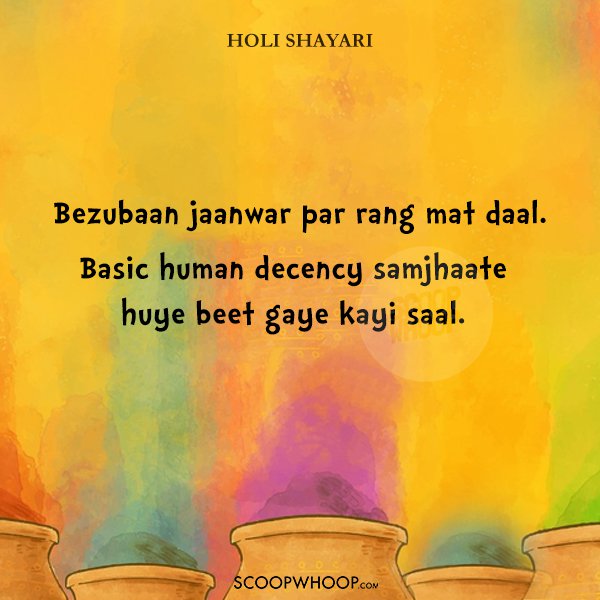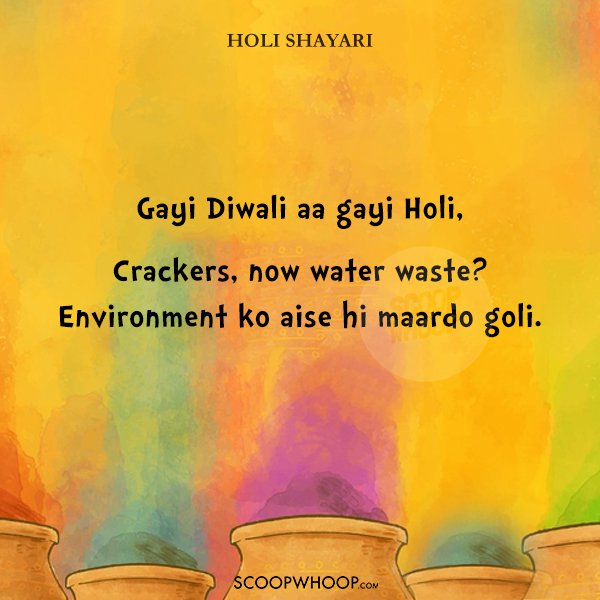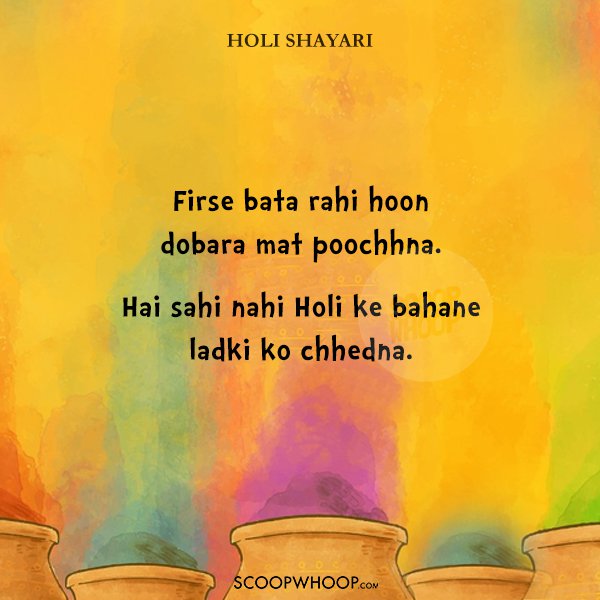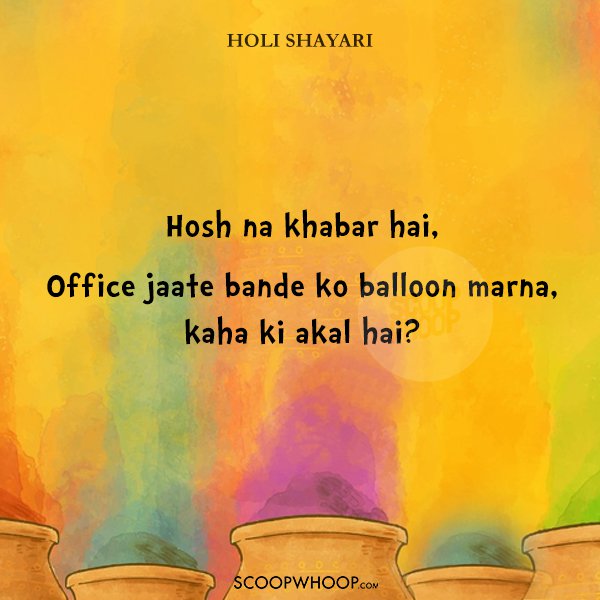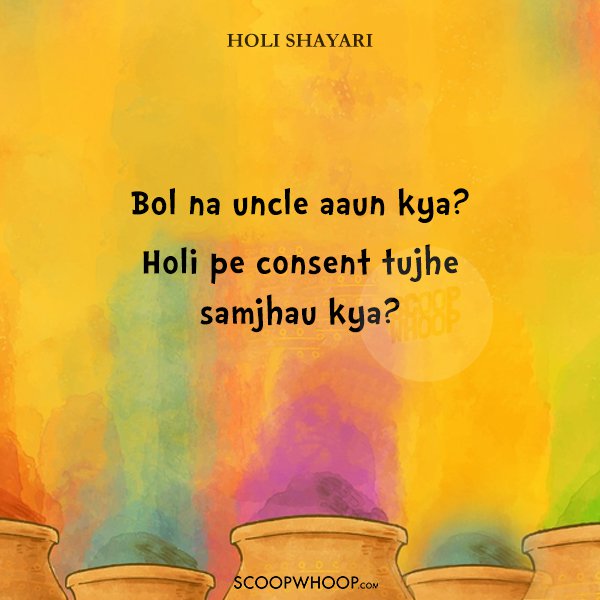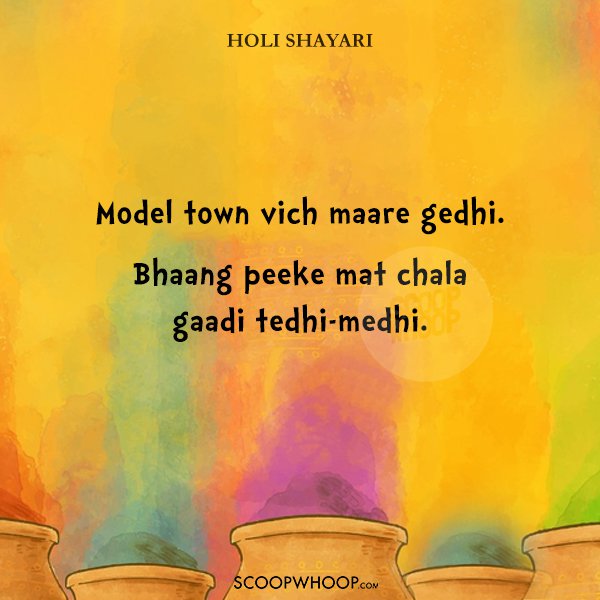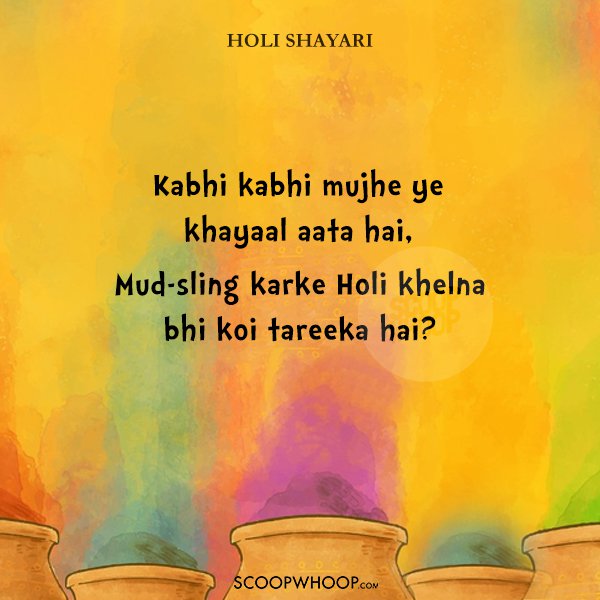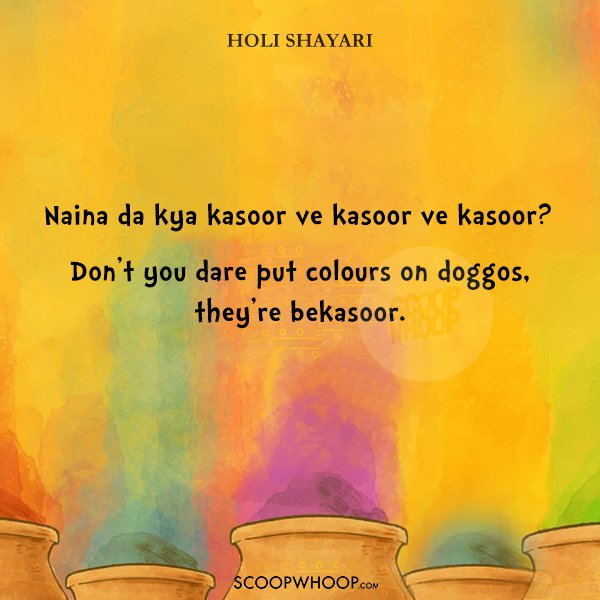 Happy Holi, y'all. Play safe, respect consent.
Design credits – Lucky Mehendiratta.