We all love watching Hollywood blockbusters. They're fun, the storyline is amazing and of course, the CGI is kickass. 
However, if you like watching Hollywood movies in English, then let me tell you that you're missing out on a lottt of desi swagger. As proven by these amazing Hindi dubs. Take a look.
Note: Make sure you read the English subs before reading the Hindi ones.
1. When xXx voiced our sentiments.
"Who the hell am I?"
"You're the new xXx."
"Sounds like a porno star."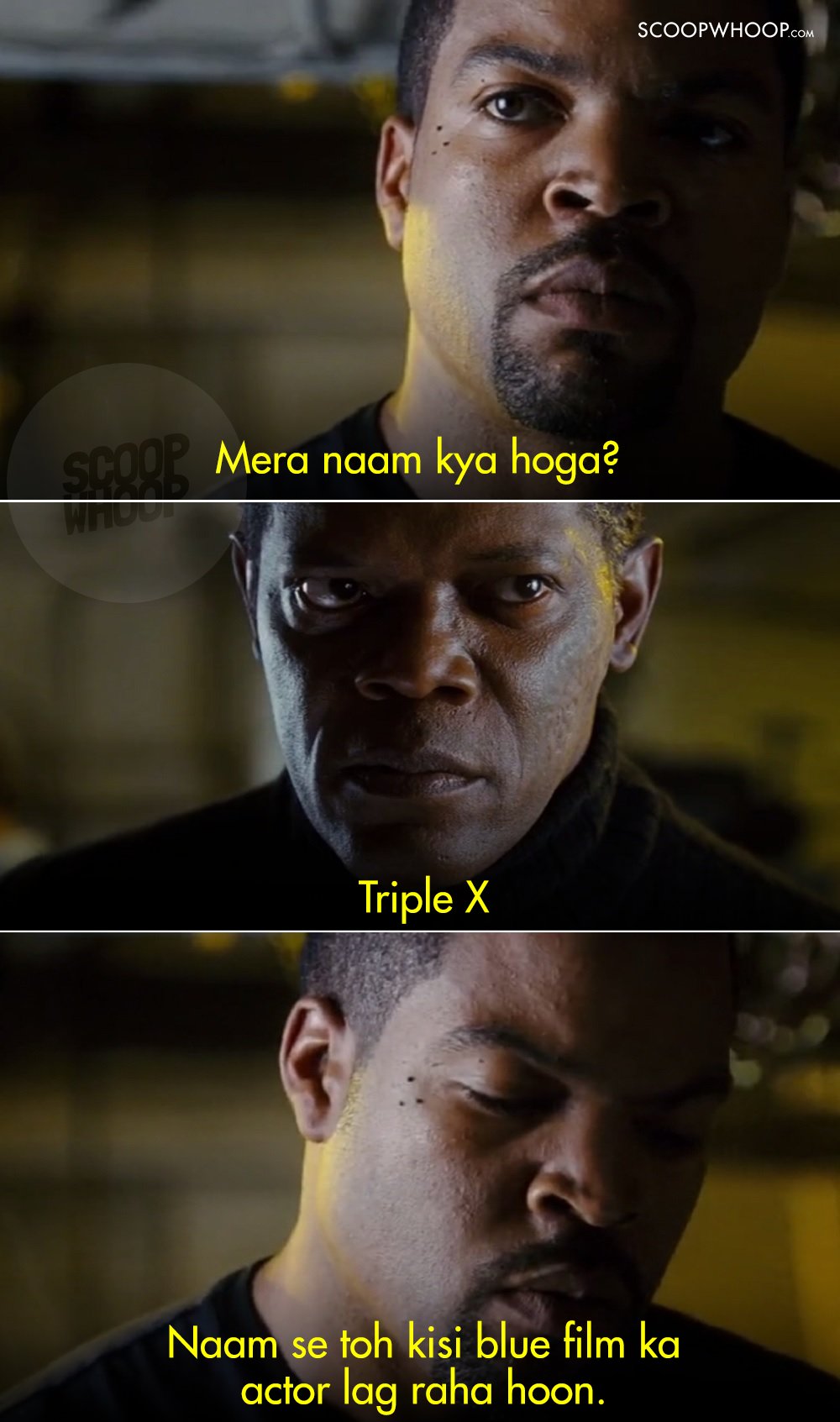 2. When Thor was made fully desi in the Hindi version. 
"He's a fighter."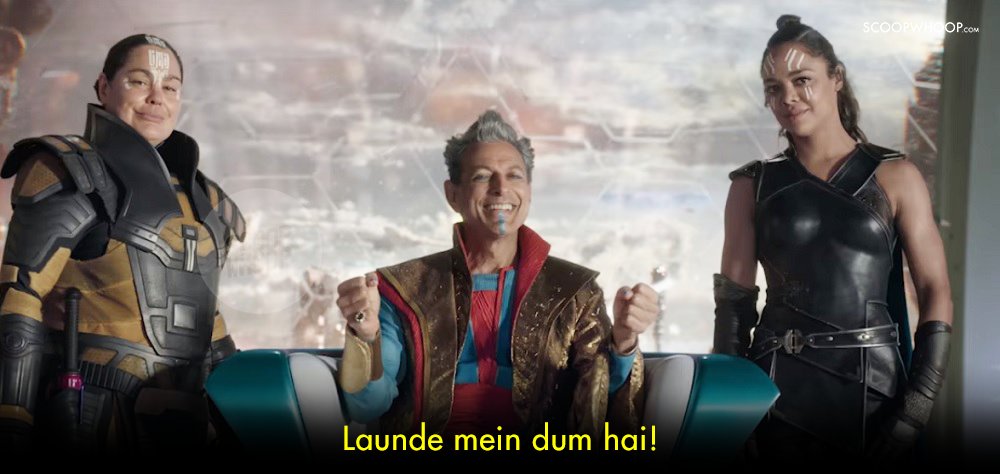 3. When John McClane turned out to be a Sholay  and Chak De! fan.
"But it's just a pirate gun?"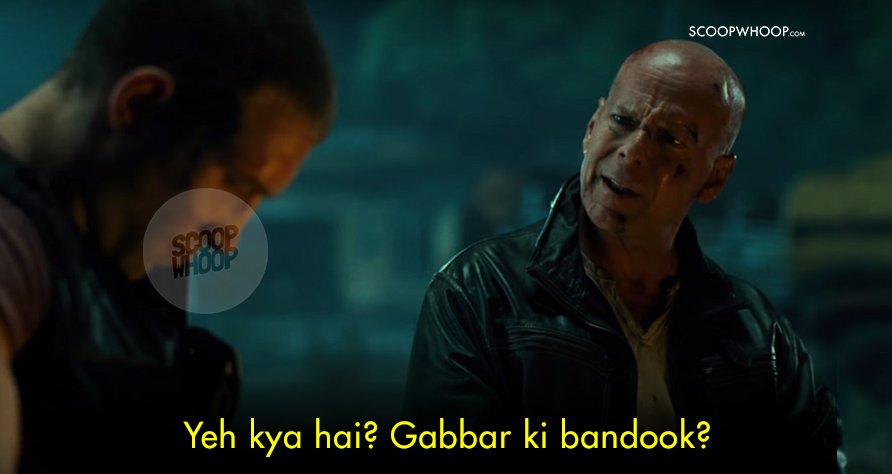 "Someone's gotta stop him."
"You got a point."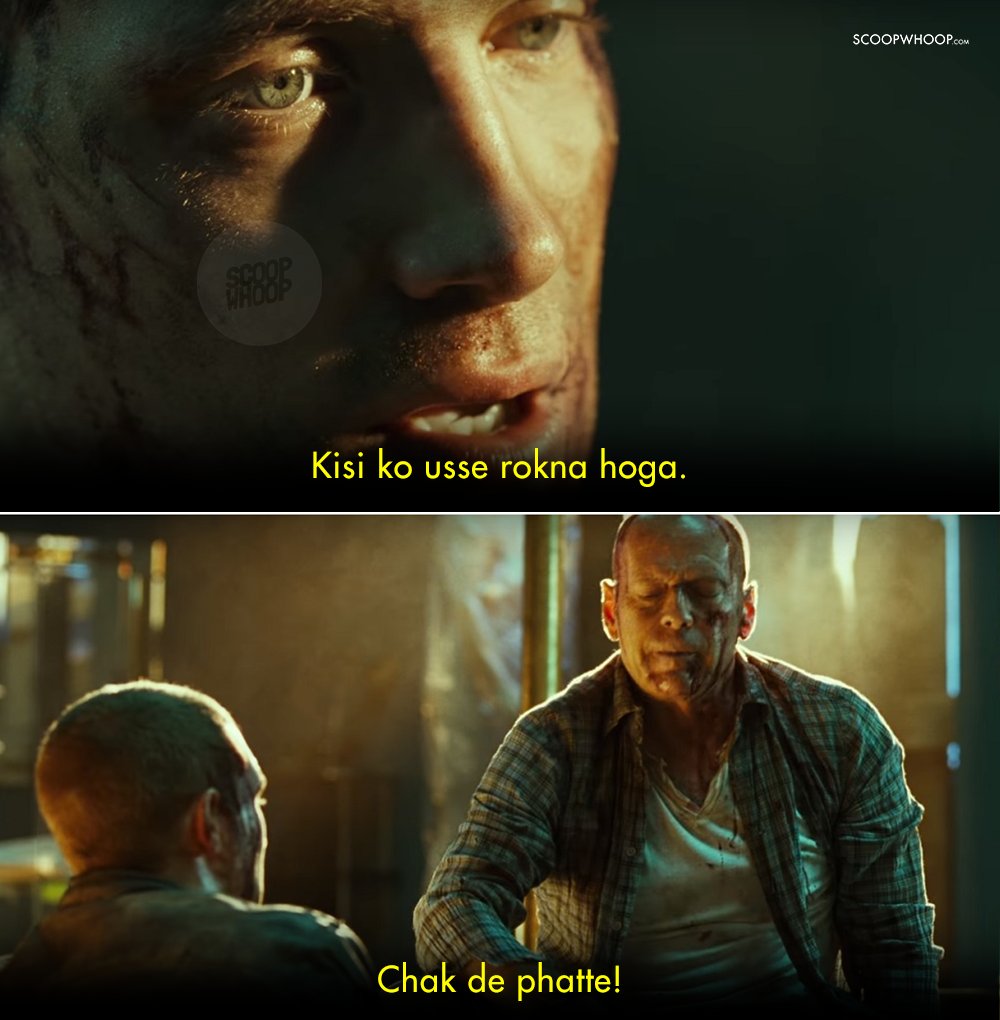 4. When Peter Quill a.k.a Starlord sounded equally cool in Hindi.
"Starlord man! Legendary outlaw?"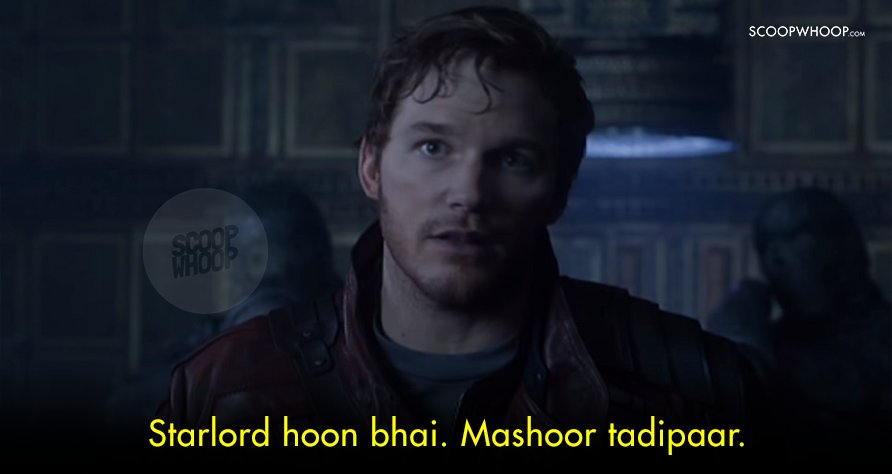 "Oh I'm sorry. I…I didn't know how this machine worked."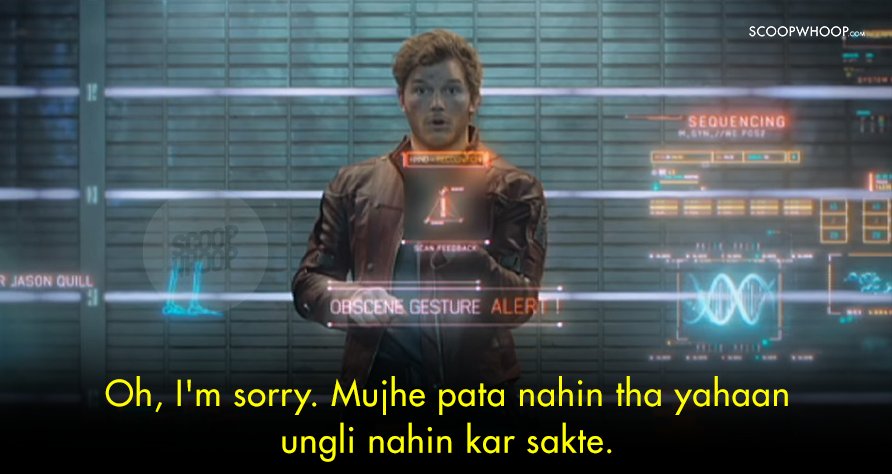 5. When Po found out that our Hindi dubbers were the 'chosen ones' as well. 
"I think I just peed a little."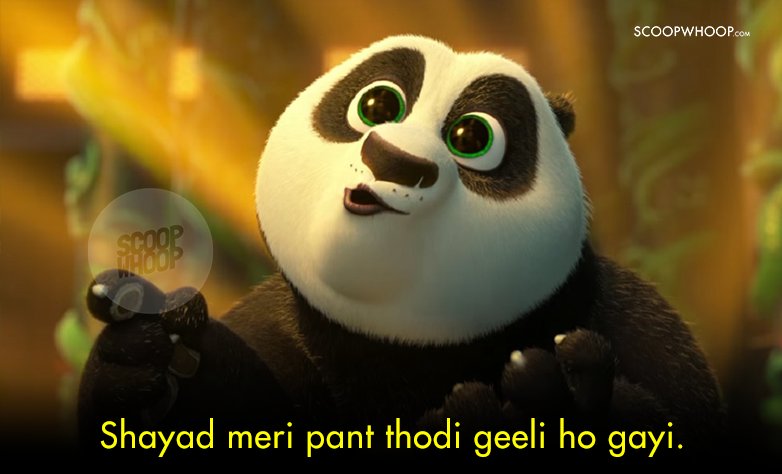 "Beast of vengeance. Maker of widows…"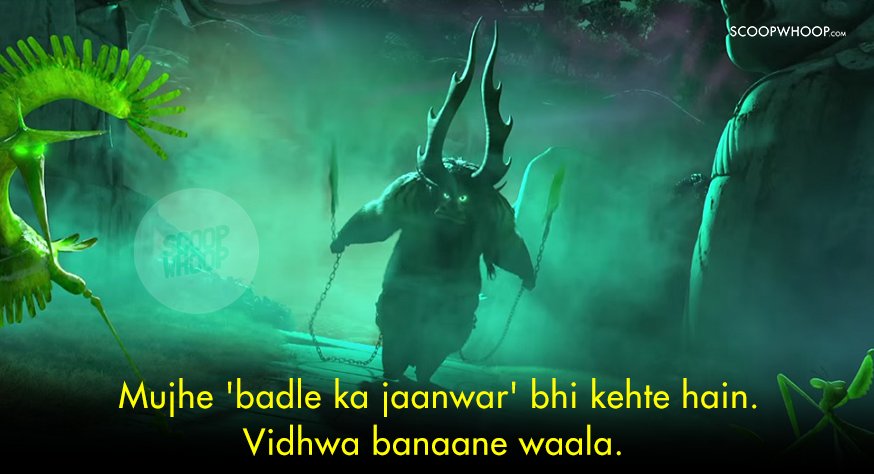 6. When the Hindi dubbing in Men In Black 3 turned out to be cooler than Agent J's neuralyzer. 
"Just relax, punk! They're looking for me, not you."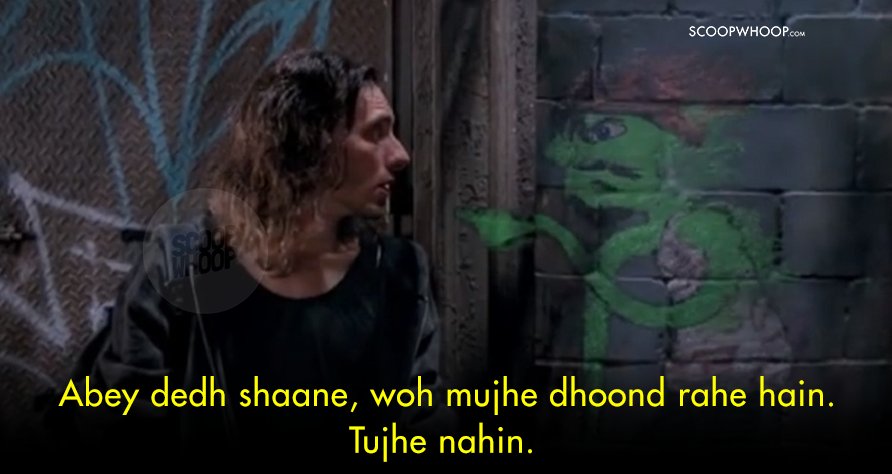 7. When Deadpool sounded even more besharam in Hindi.
"Have you seen this man?"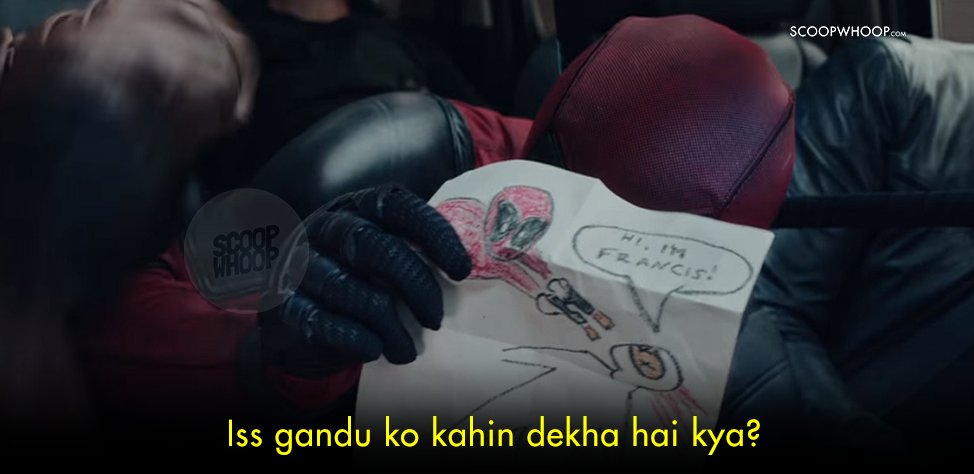 "Why the fancy red suit, Mr. Pool?"
"Oh that's because it's Christmas Day, Dopindar. And I'm after someone on my naughty list."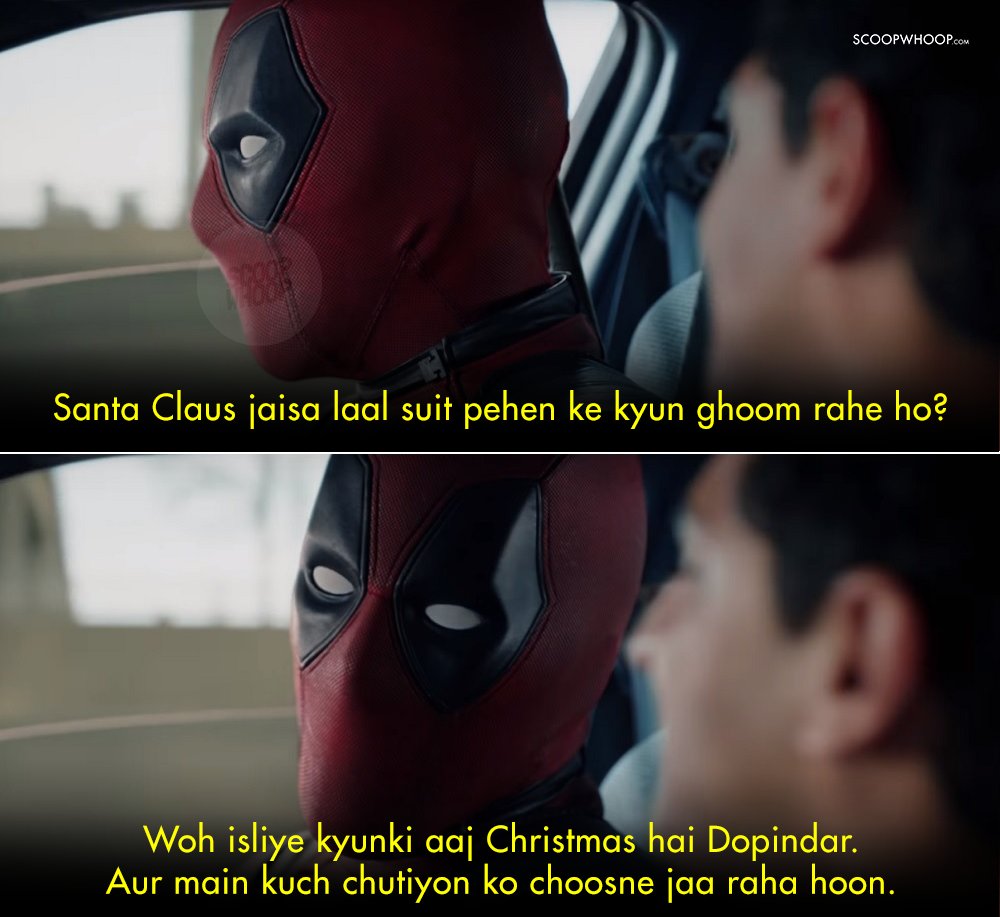 8. The angry birds sure did sound way angrier in the Hindi version.
"How you doin'?"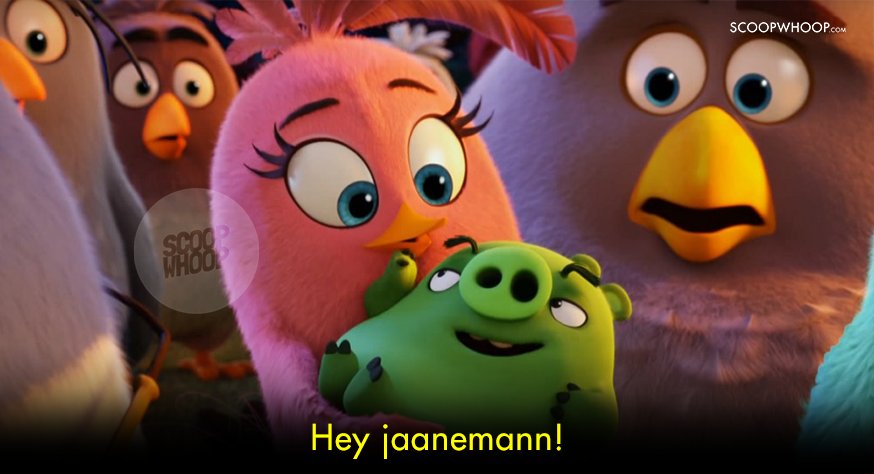 "I'm realllllyyy gonna miss you when you die!"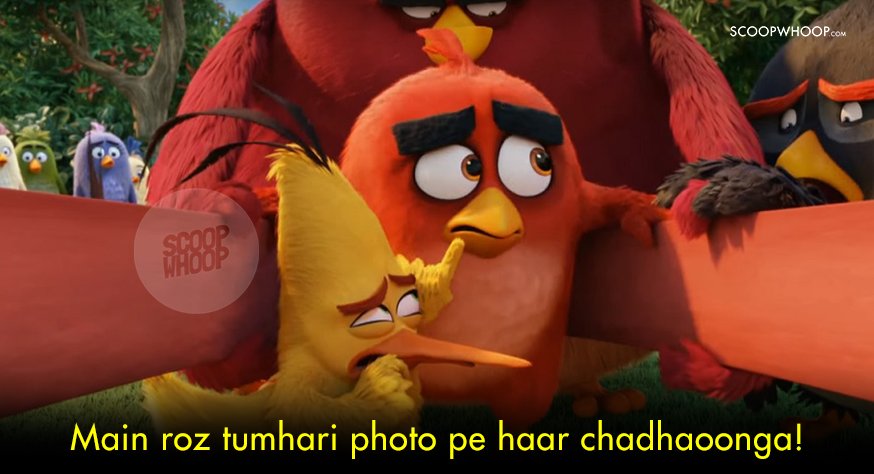 "Hmm…She can shoot fireballs out of her butt."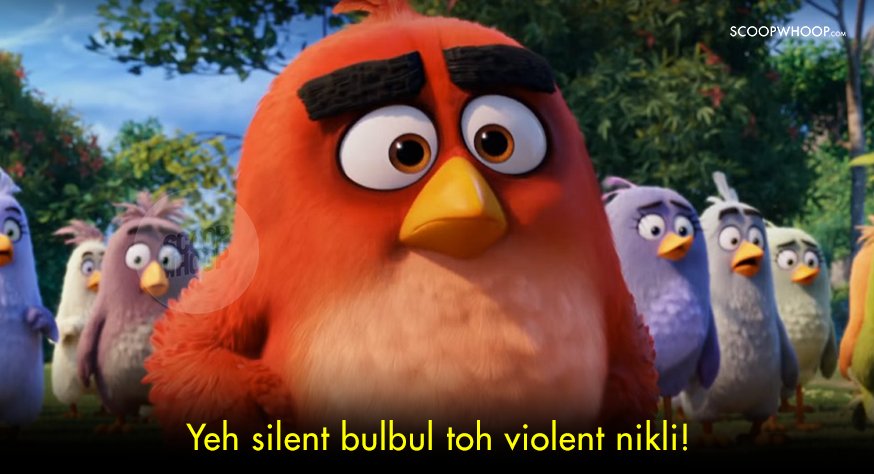 9. When Quicksilver dropped too much information on Mystique. 
"He's my father."
"What!"
"Him and my mom…They did it – – -"
"No, I know…"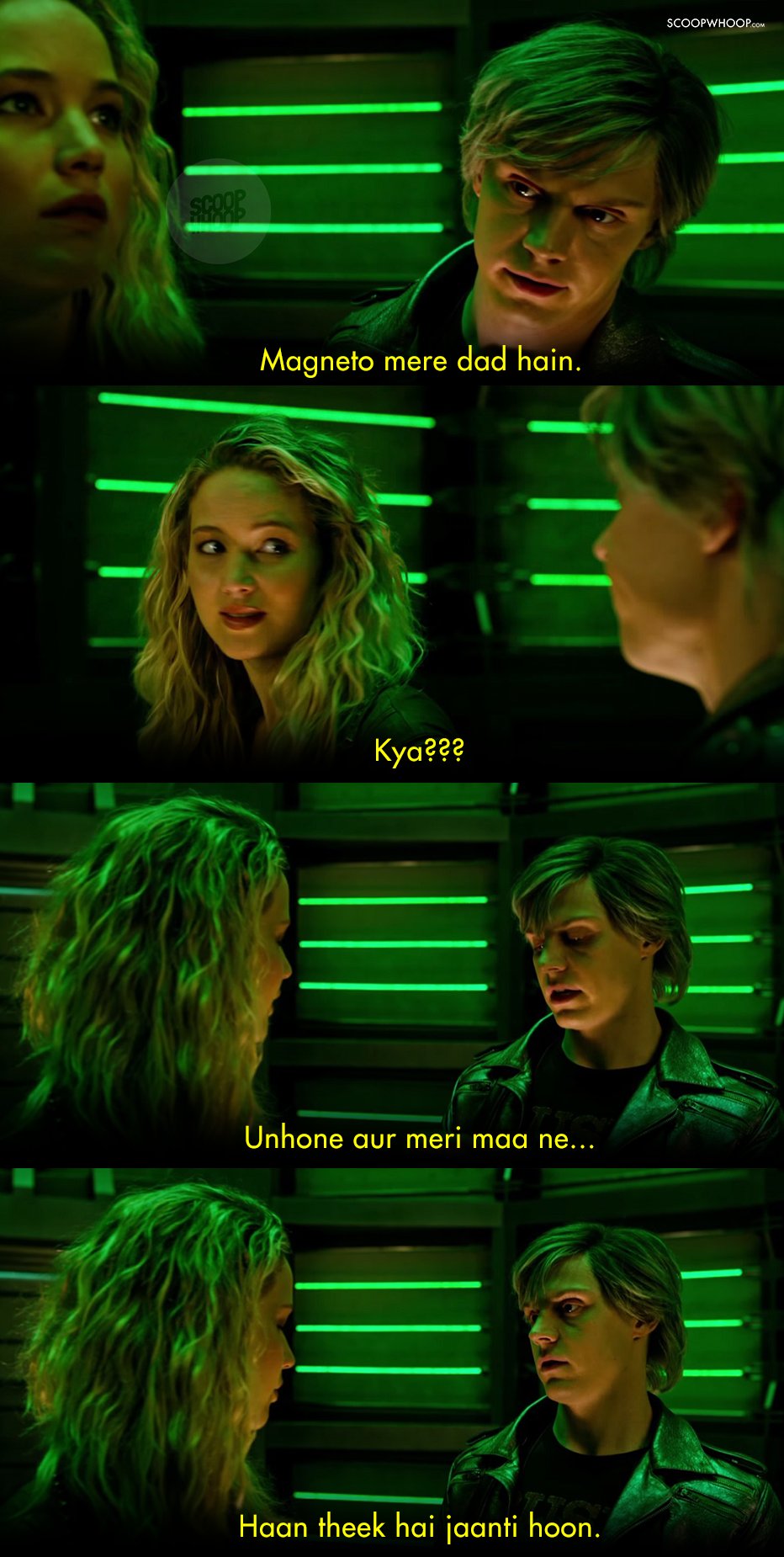 10. When Officer Franklin 'stunned' us with his Hindi dubbing.
"Let's go handsome…Come on…"
"Not you, fat Jesus."
"Slide it on back. You, pretty boy."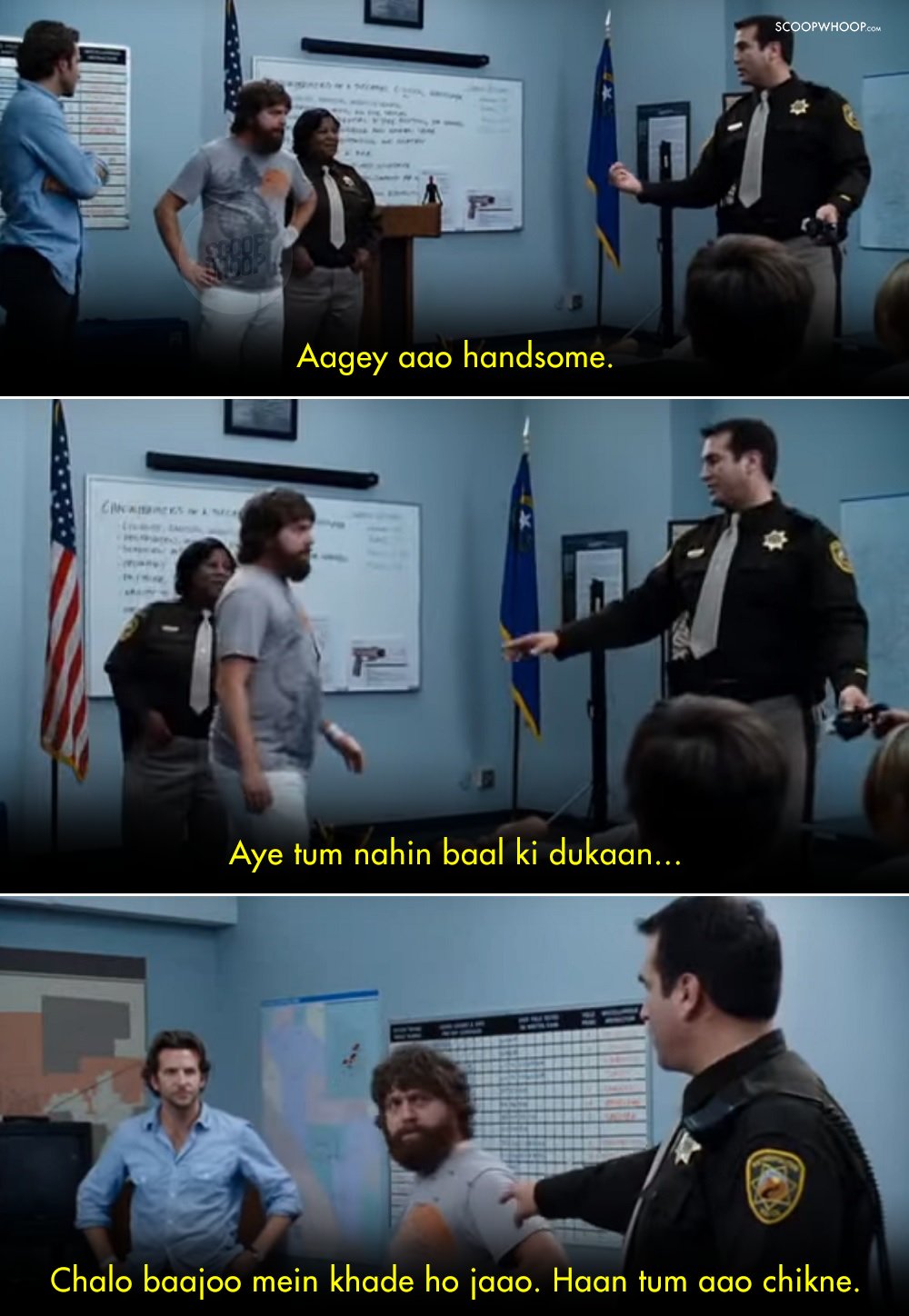 11. When Frank the pug proved he can win the next season of Indian Idol.
"And I learnt to get along and so you're back."
"From outer space."
"I just walked in to find you here with that sad look upon your face."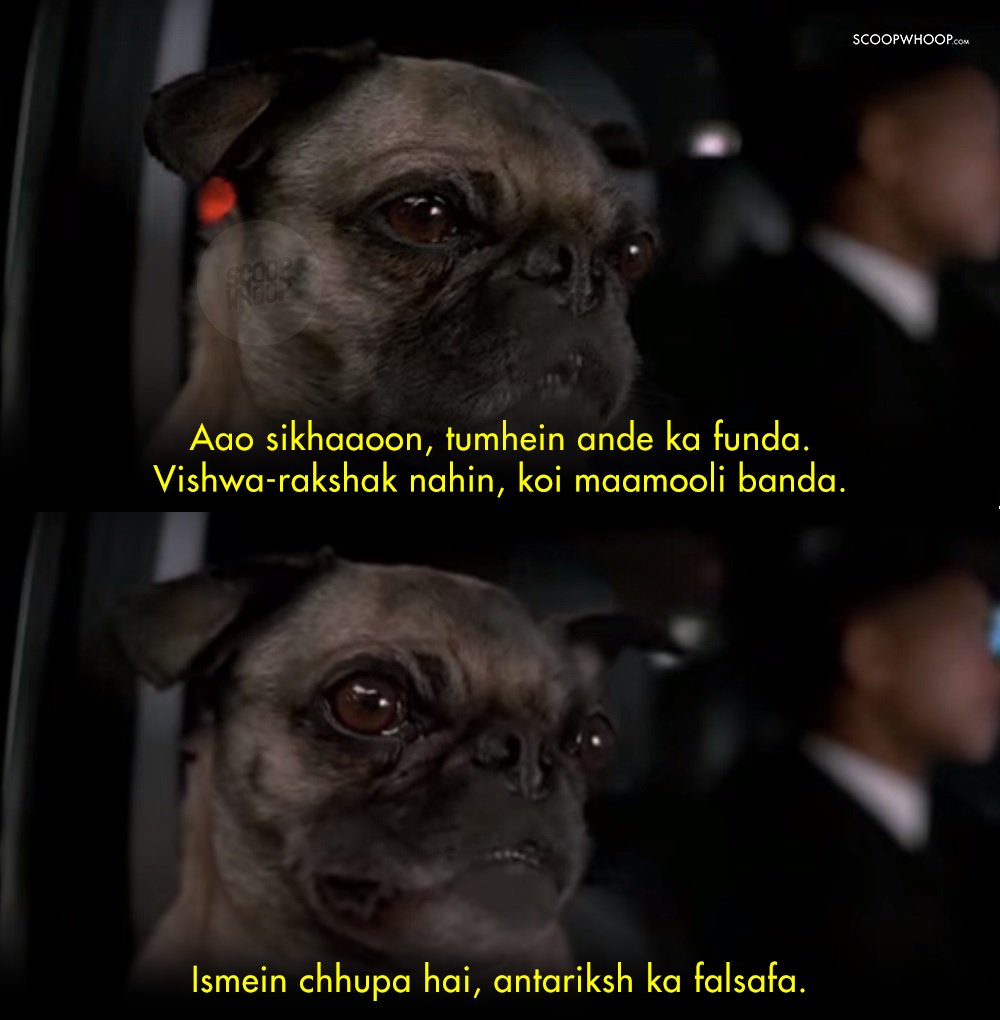 12. When Roy O'Bannon proved that he was just one of us.
"Did you get your watch back?"
"Don't worry about my watch."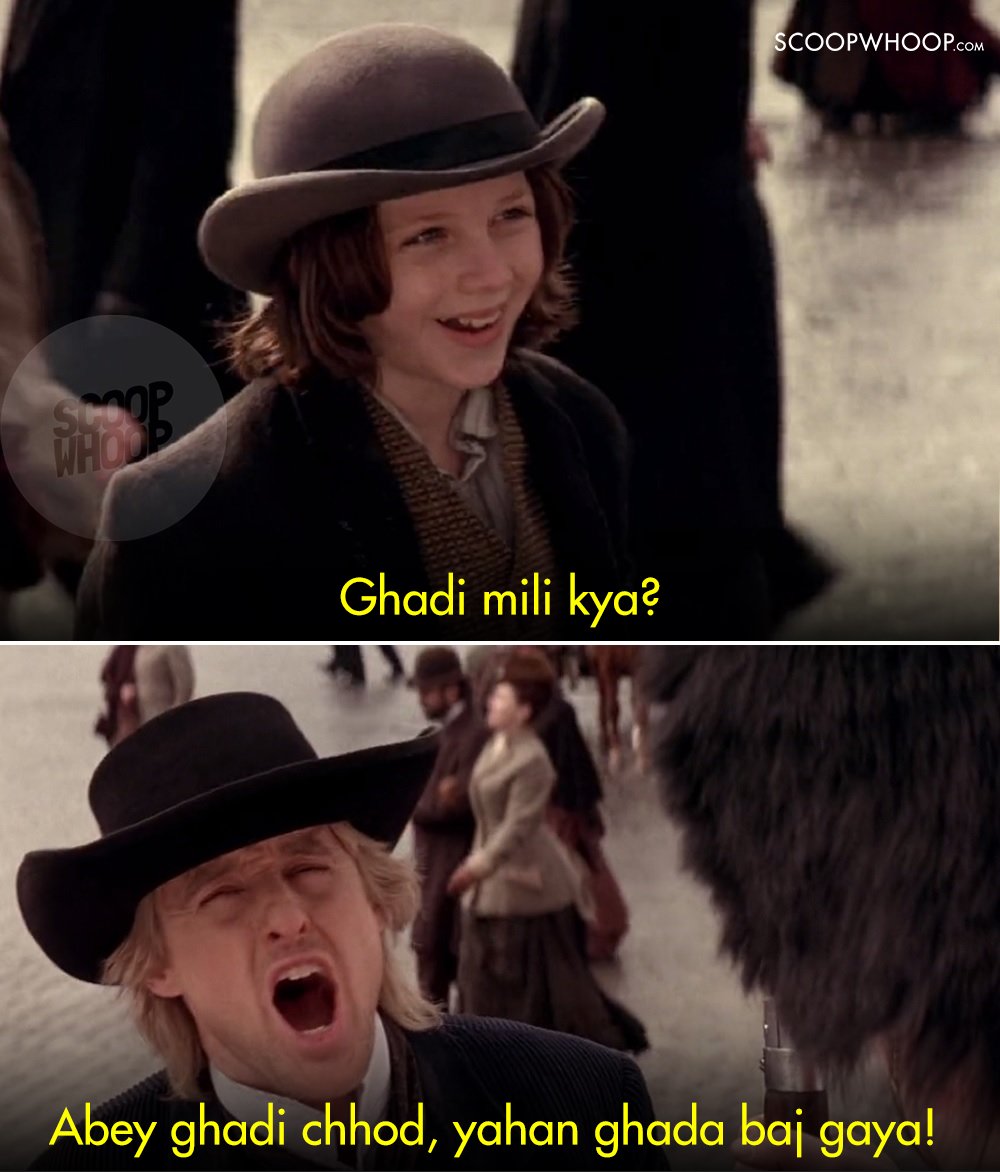 13. When Wade Wilson came back with an even better knowledge of Hindi.
"We'll be known as 'X-Force'!"
"Isn't that a little derivative?"
"You're absolutely right."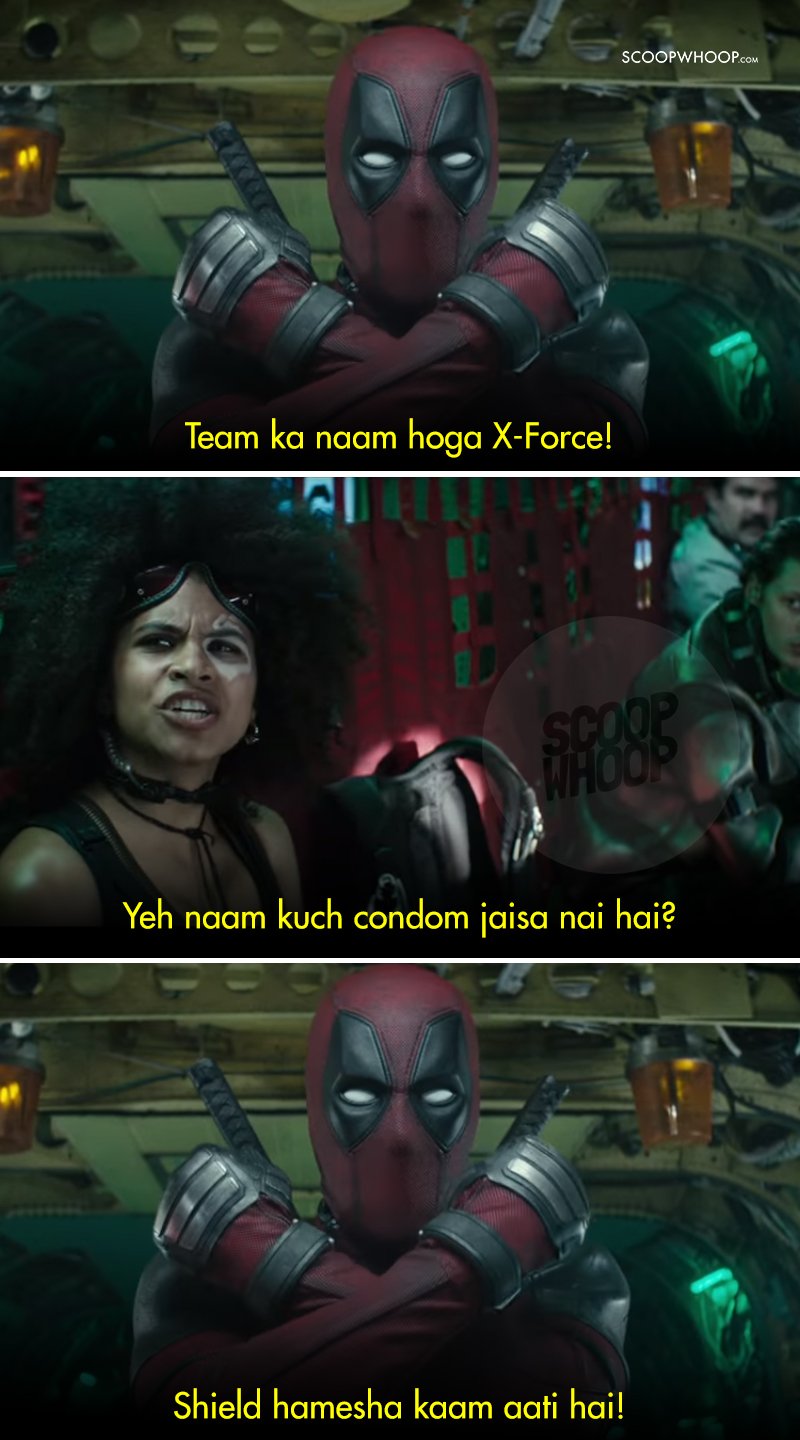 "You're a lot smarter than I look."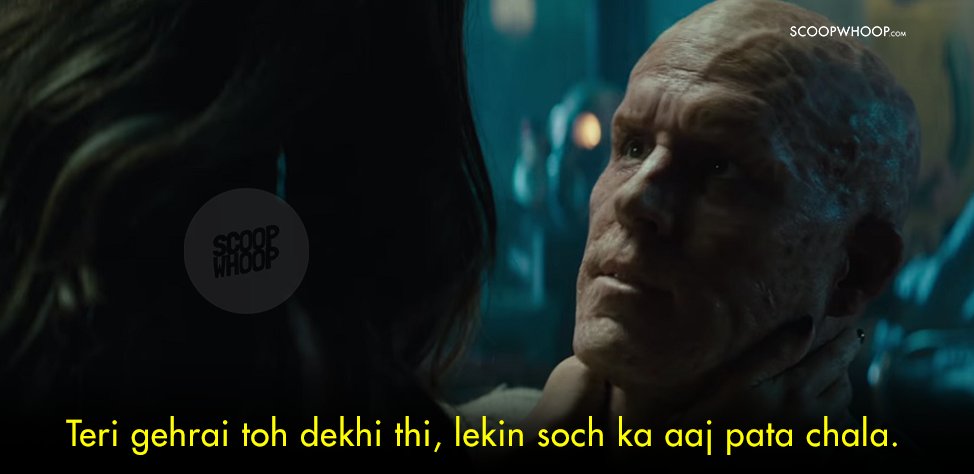 "Kiss me like you miss me, Red."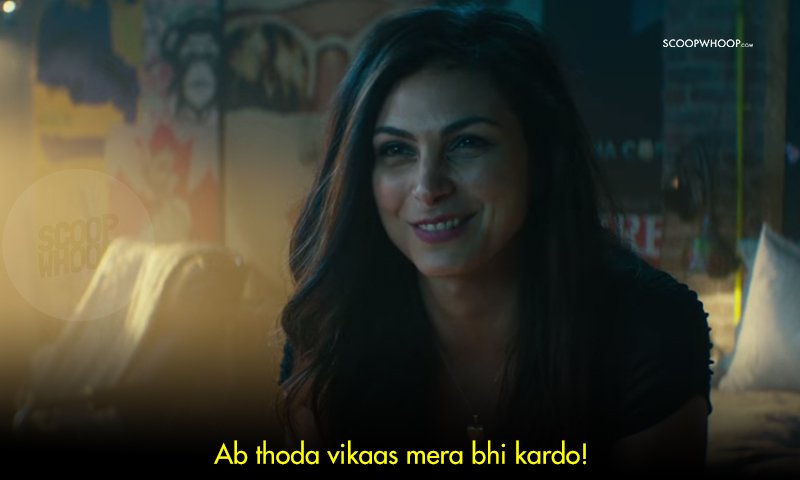 "Tell me they got that in slow motion."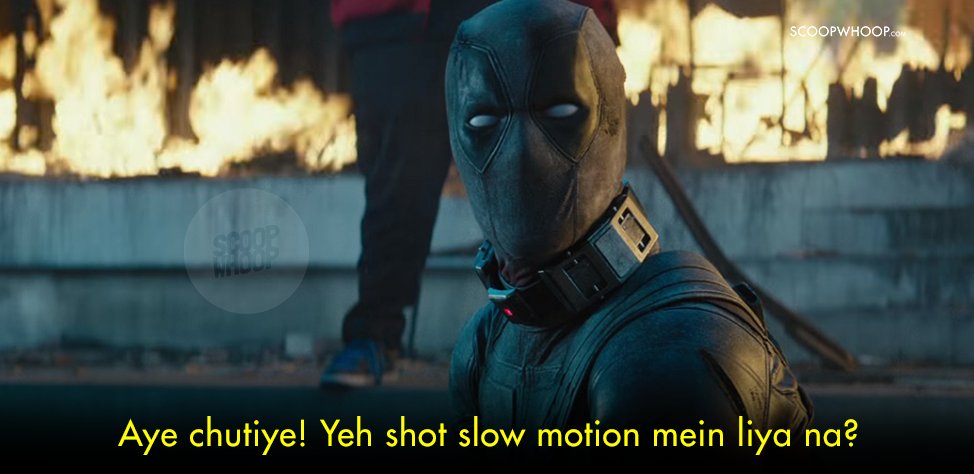 "Can you speak up? It's hard to hear you with that pity dick in your mouth."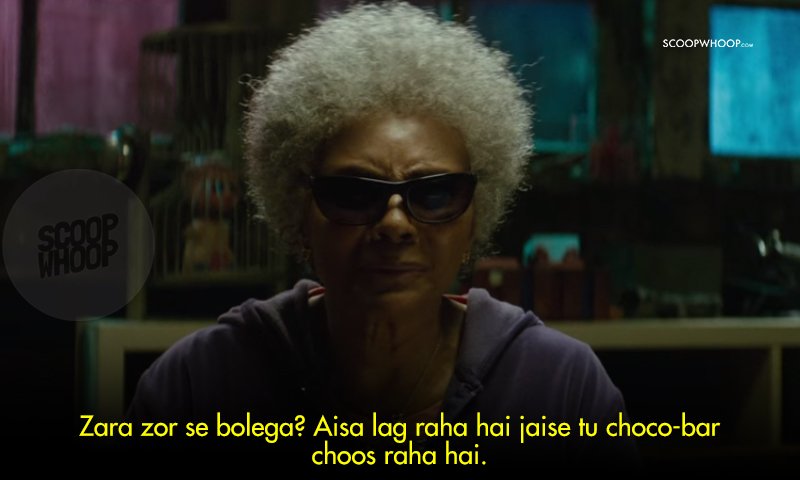 14. When the Hindi dubbers added their own desi meanings in Baywatch.
"My balls say we should take it easy right here."
"Why the fuck do your balls sound like 3-year-old girls?"
"I don't know man. That's just how they talk. But they're wise!"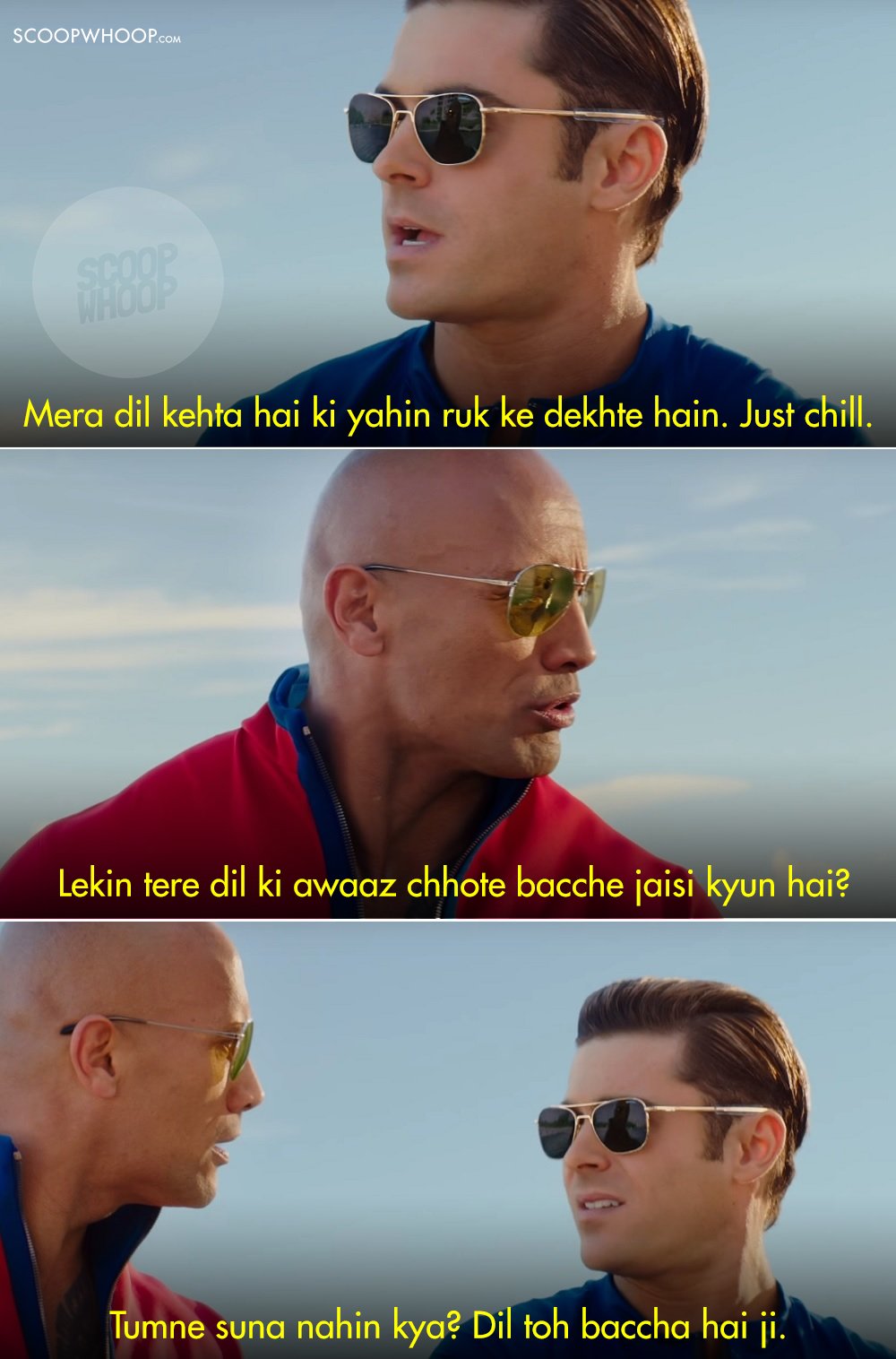 "Oh don't even start!"
"Easy, Britney."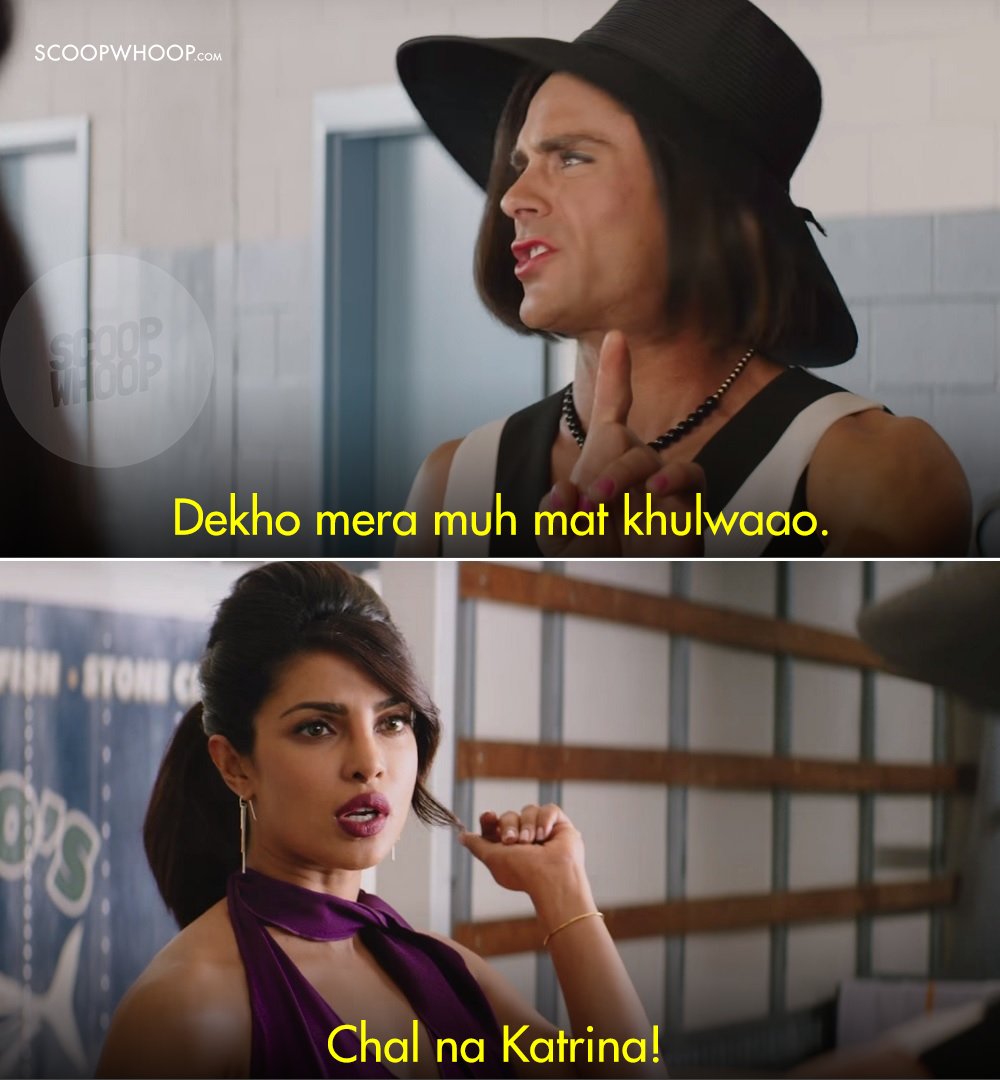 Chaahe garmi ho ya ho barsaat ka mausam, Hindi bana deti hai sab kuch awesome.