It's fashion darling, and it isn't always supposed to make sense. Raw Mango's latest collection 'Other' has stirred up quite a conversation – with the brand painting models red or green, adorning oversized ceramic eyes made by artist Vikramaditya Sharma – it was quite expected. 
The 'supernatural as natural' theme is disconcerting, but according to some users – so is art. 
Instagram account Diet Sabya decided to take a poll on the drama surrounding the collection:
Here is what Twitter and Instagram users have to say about it: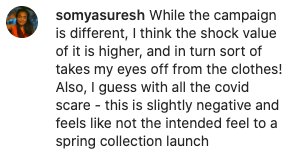 Hot or not?