We may not be the best tourists there are, but we sure are a species of our own when we get the travel on. Meet the 'Aadarsh Desi Tourist', the loveable yet insufferable world traveller who's spreading the good word about our kind the world over. If you want to be one, here's how.
1. Standing in queue where there need not be one gives the adarsh desi tourist a unique thrill.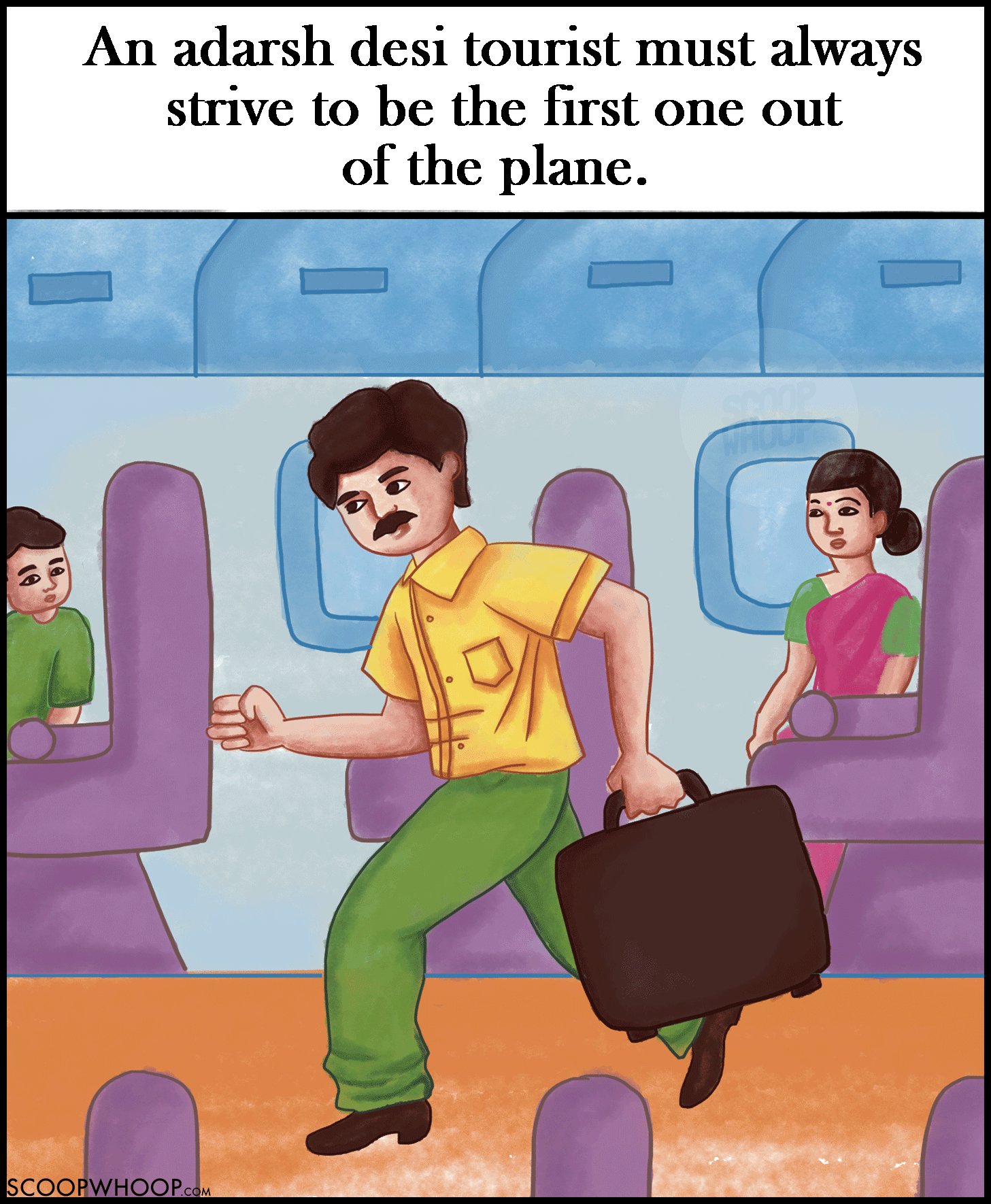 2. Courtesy declined, seat reclined.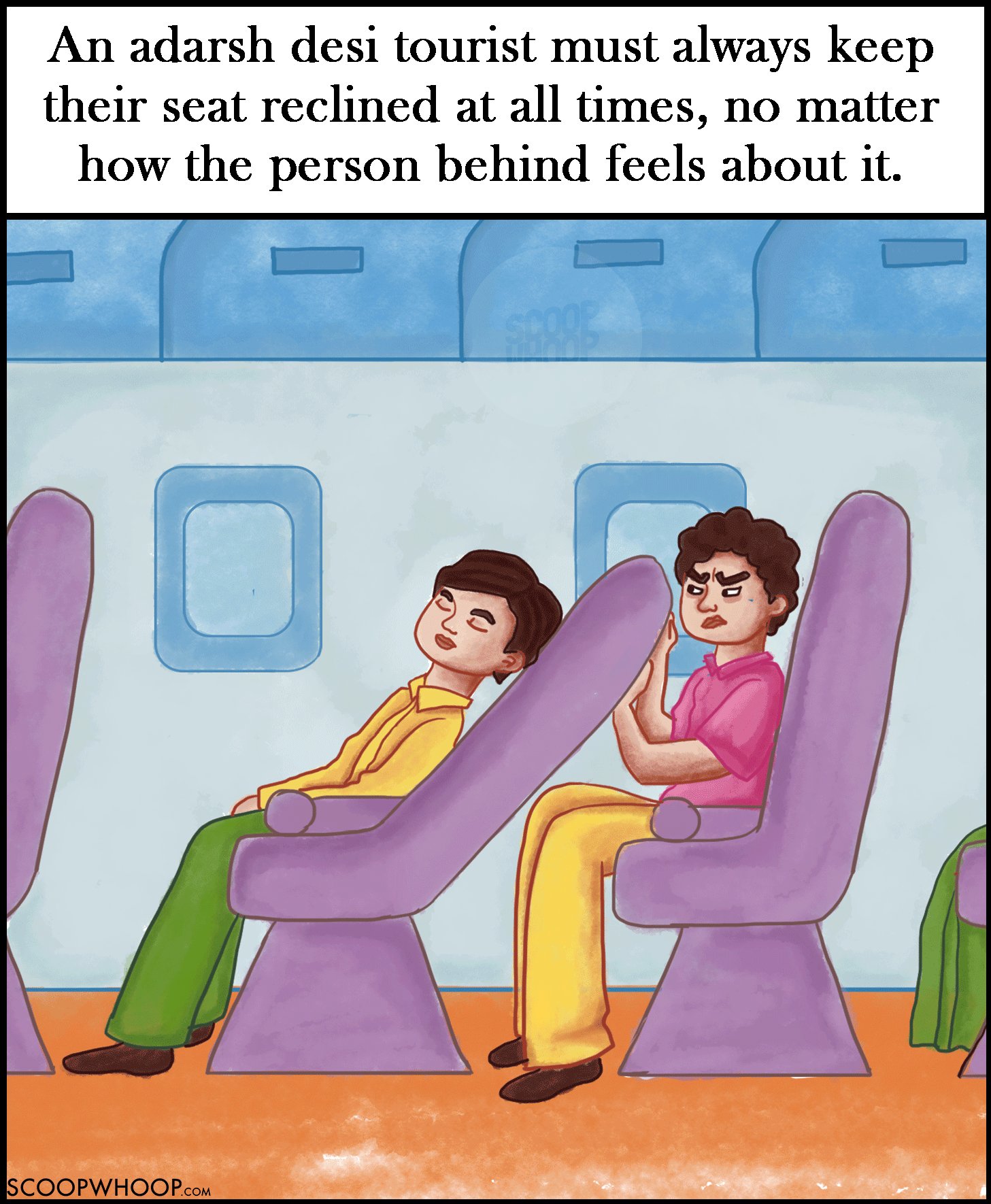 3. Turbulence is only a state of mind for the adarsh desi tourist.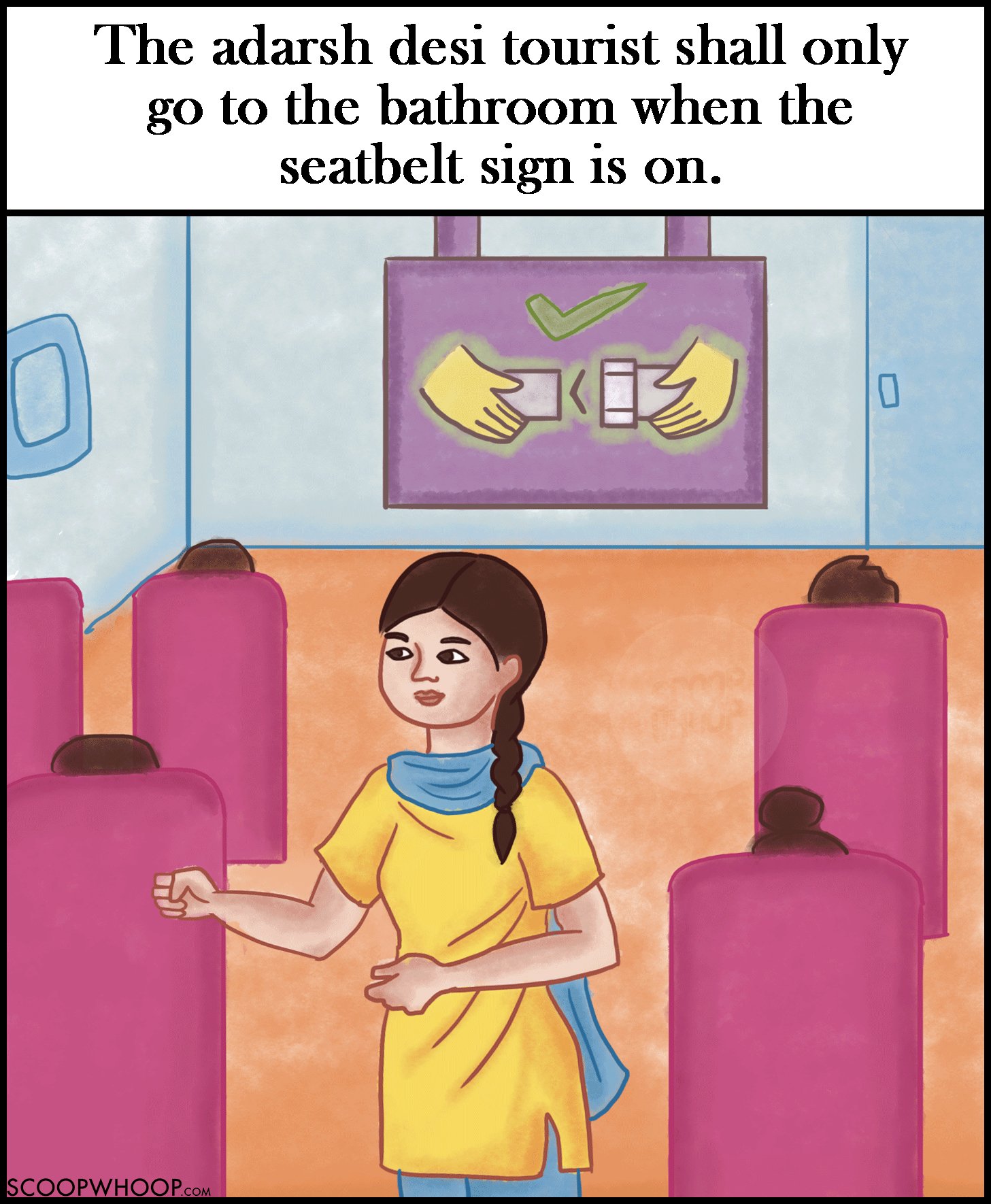 4. Everything can fit in 3 suitcases if you believe in yourself.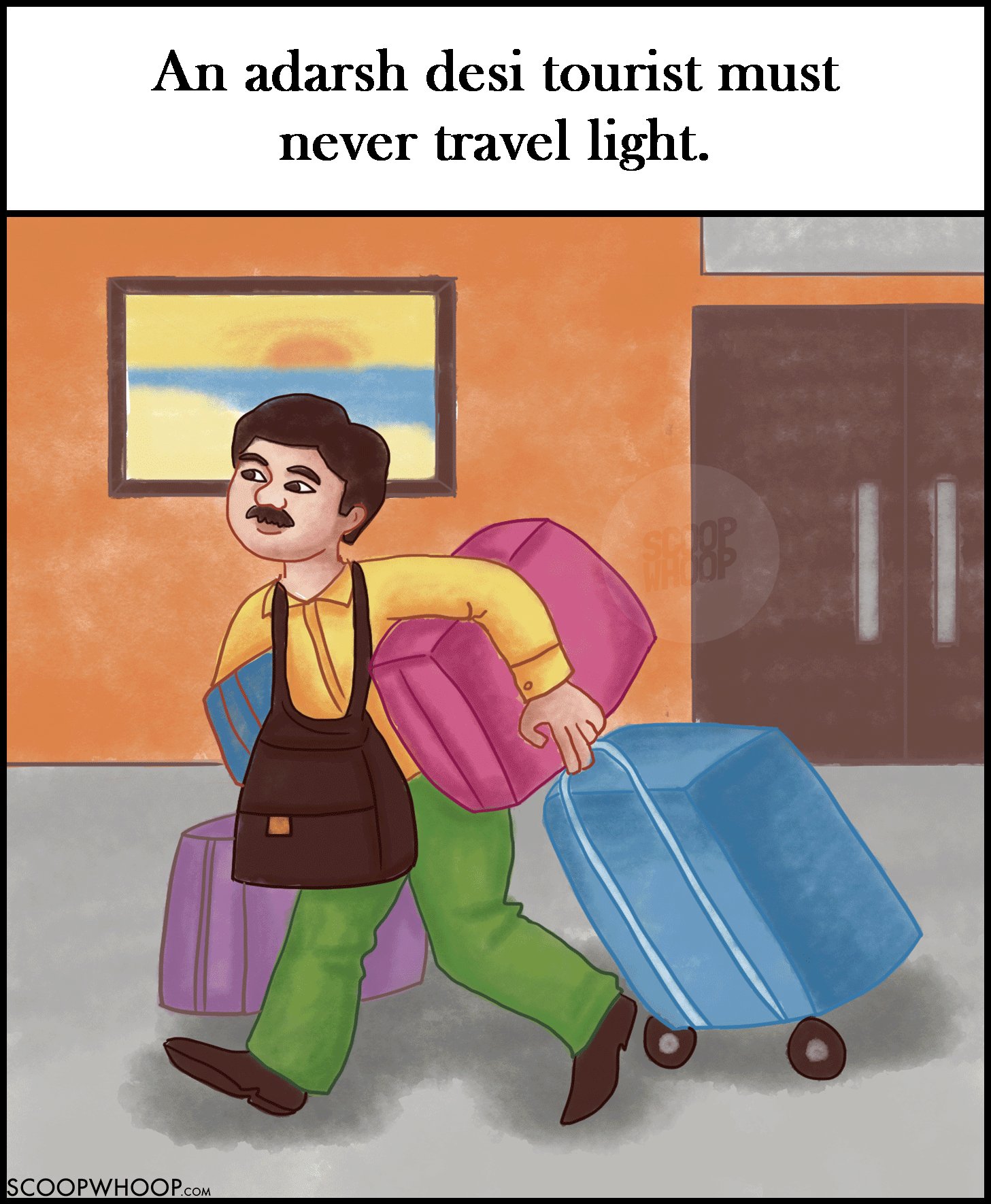 5. Must take all the hotel toiletries!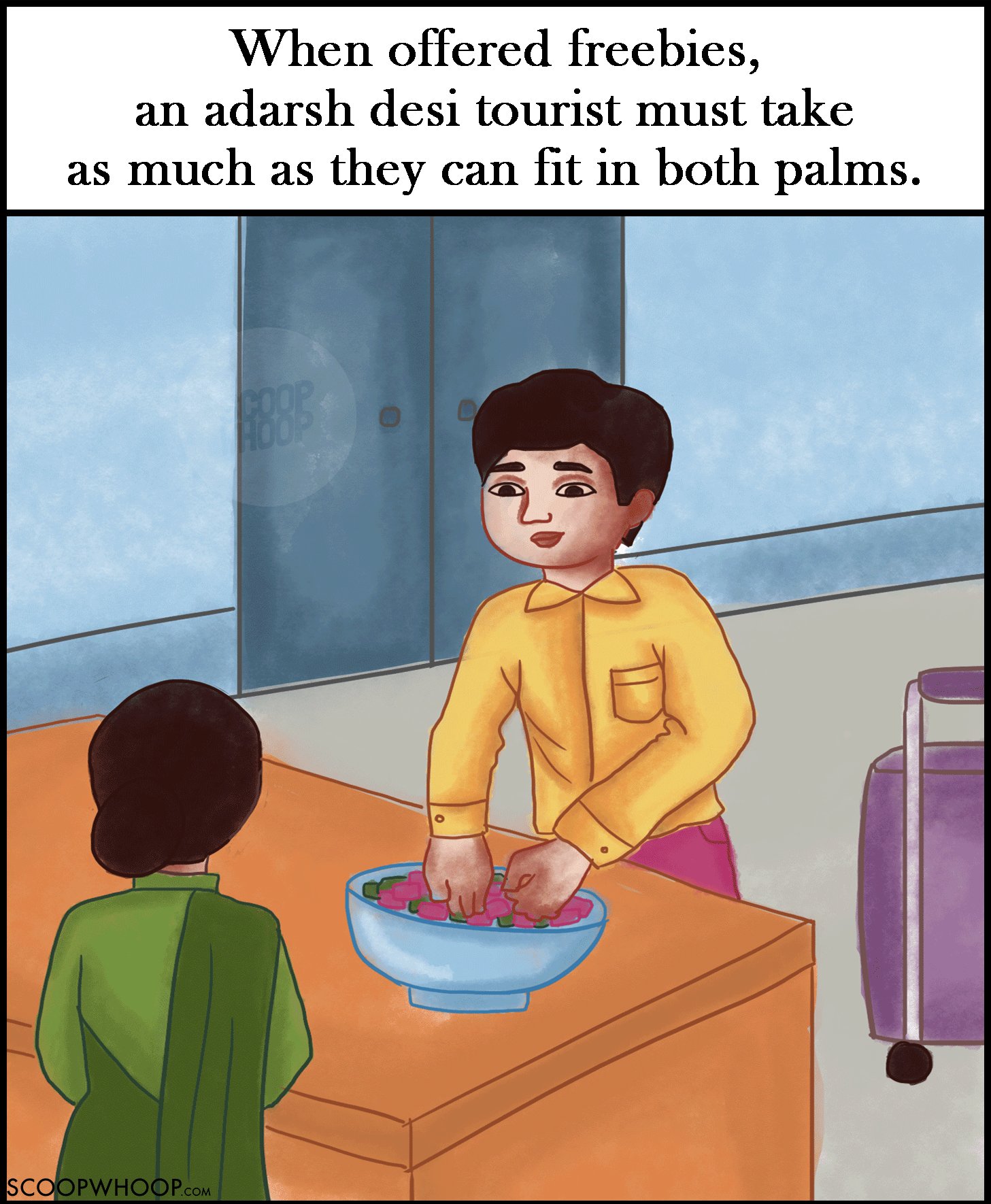 6. Haggling is our national sport.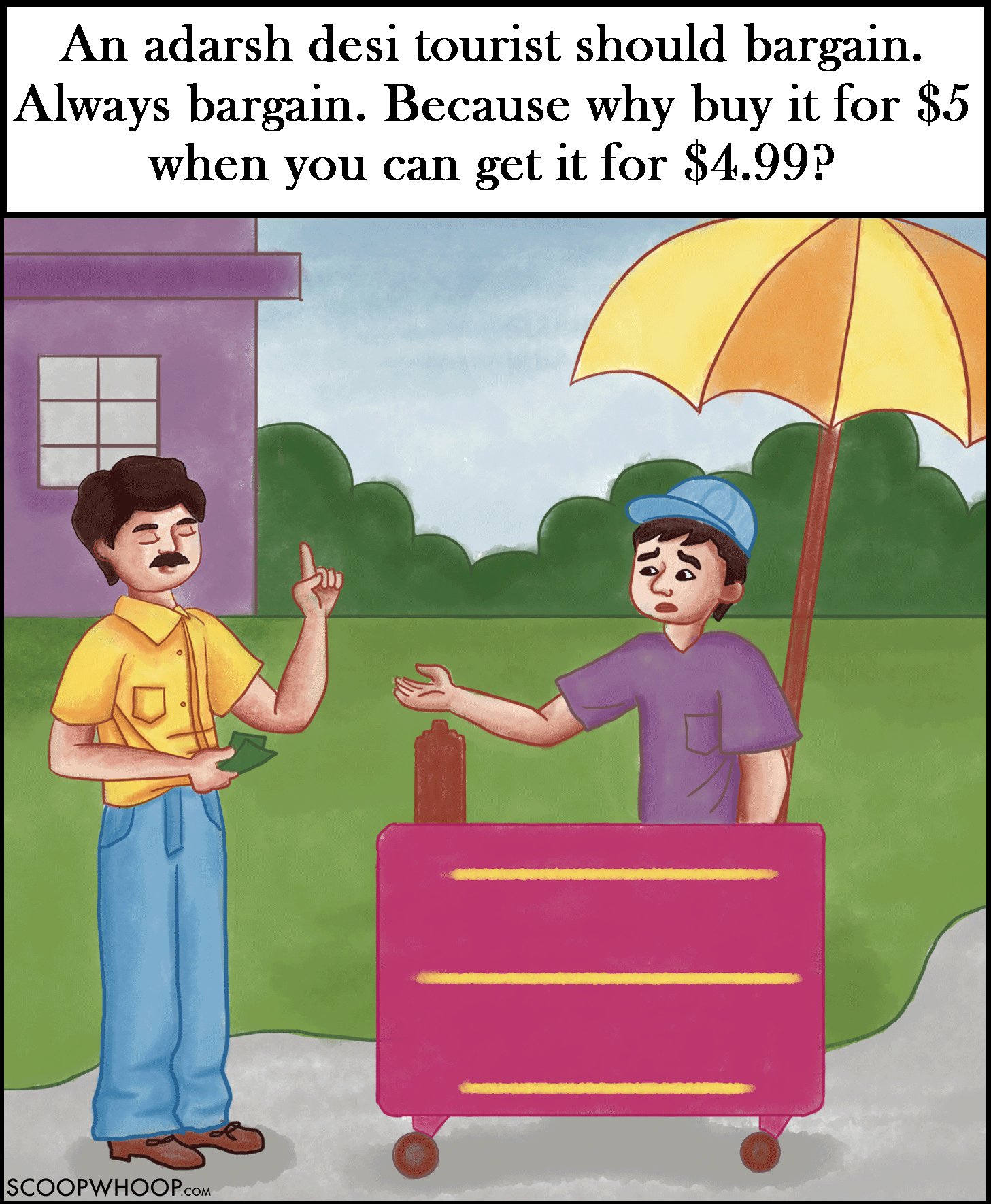 7. Hygiene must be achieved asap. So no waiting to find a dustbin.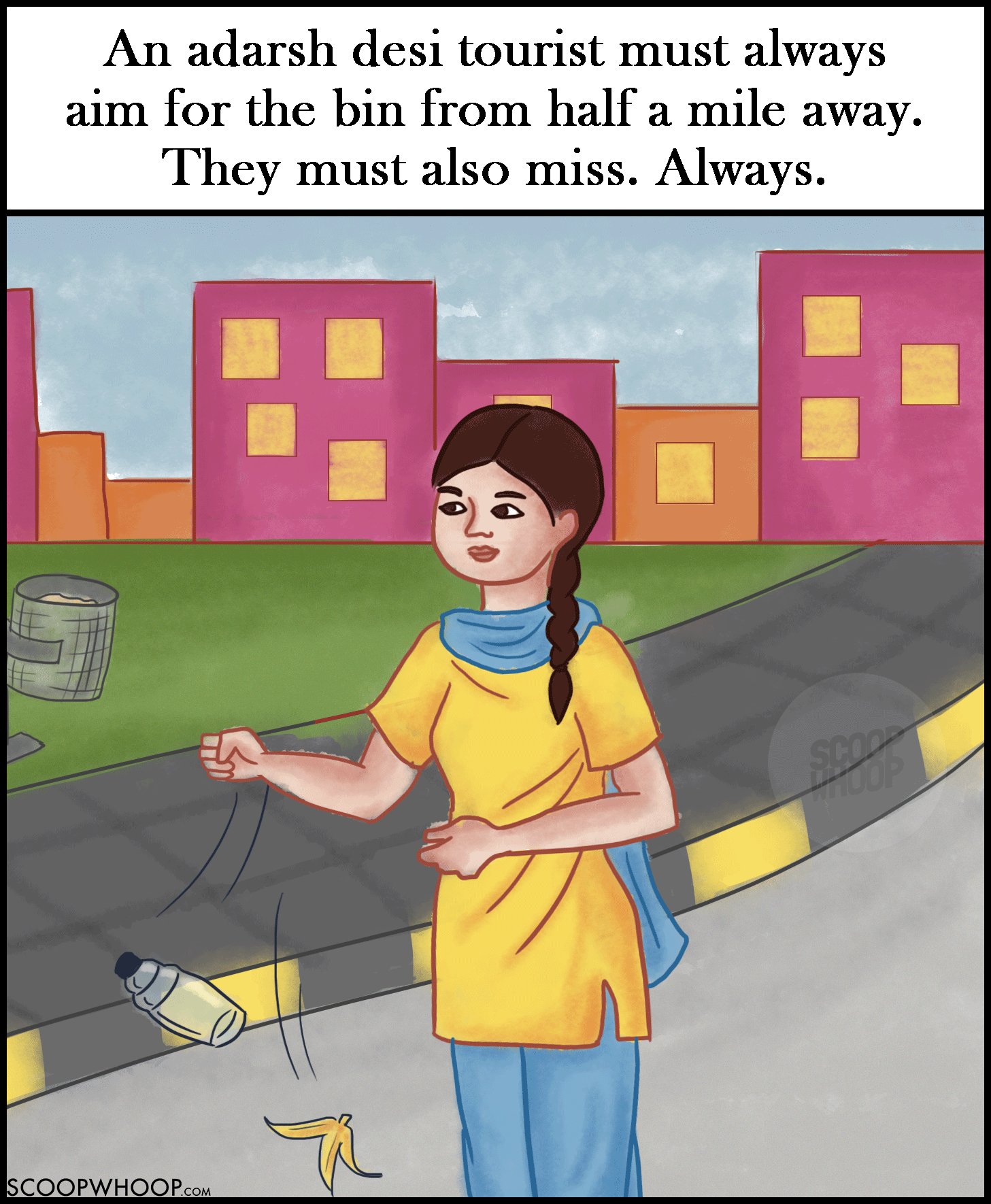 8. Live on the edge… of the tour operator's nerves.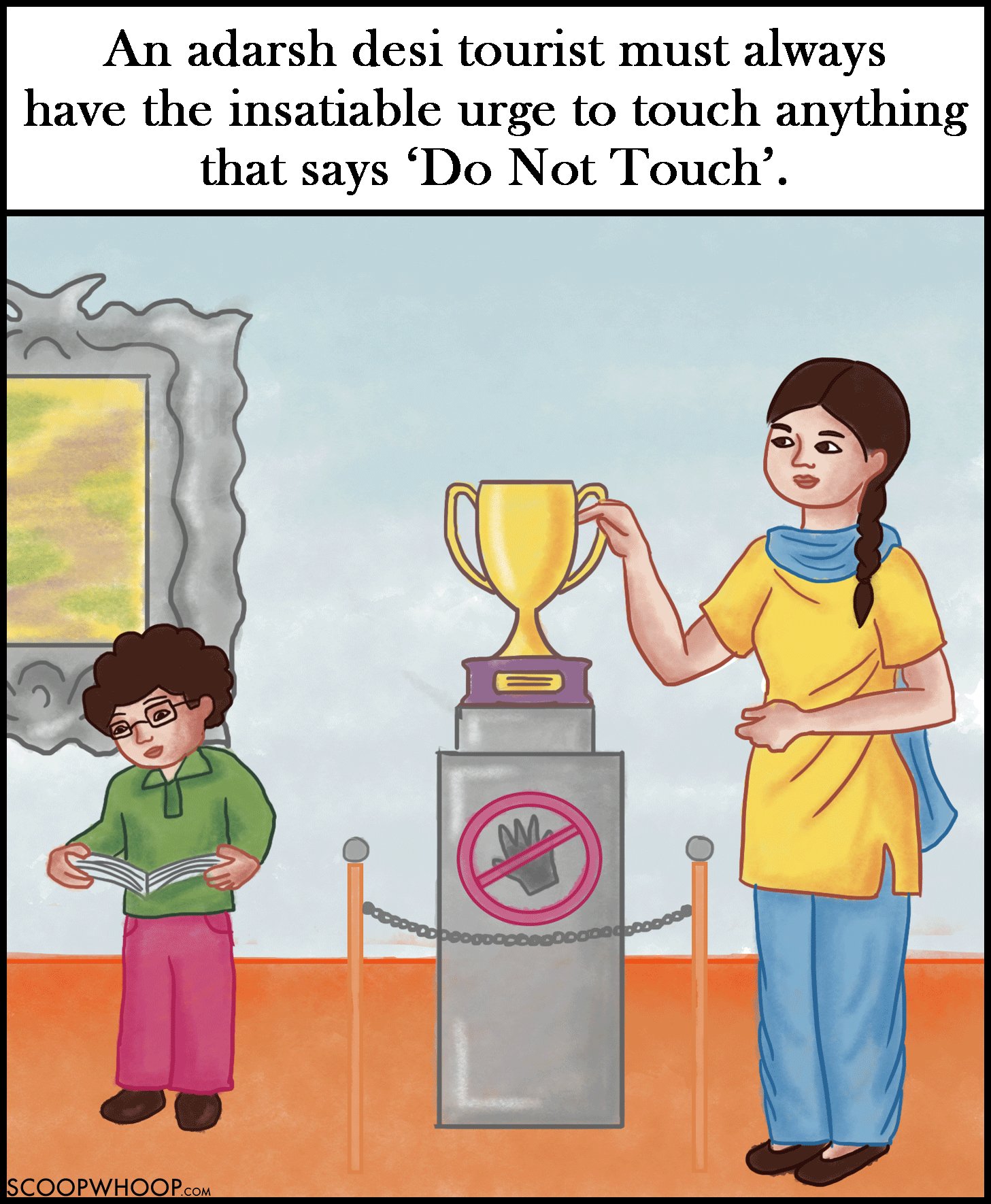 9. My demands are my demands. None of your demands.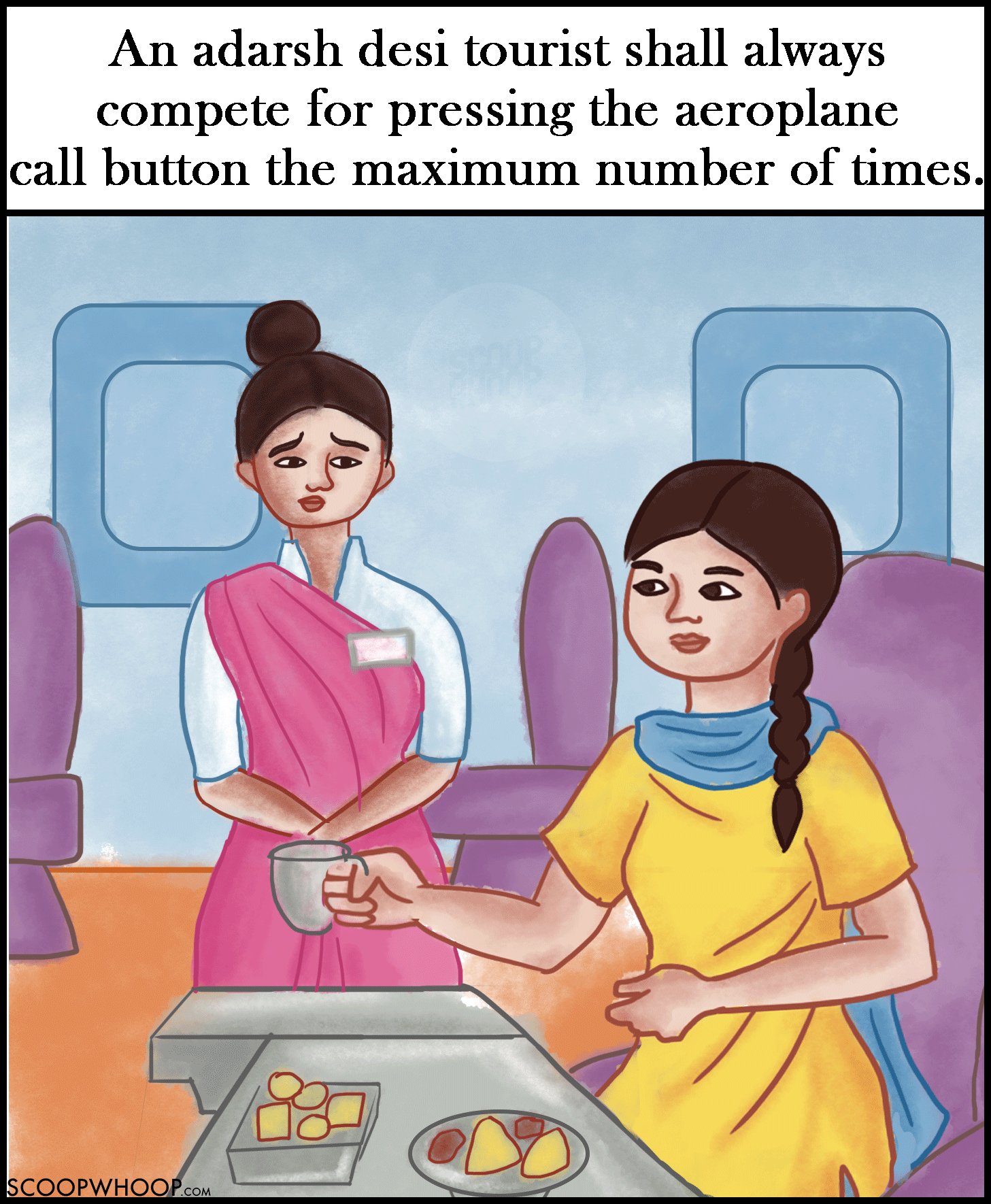 10. Why should we? Queue karein hum?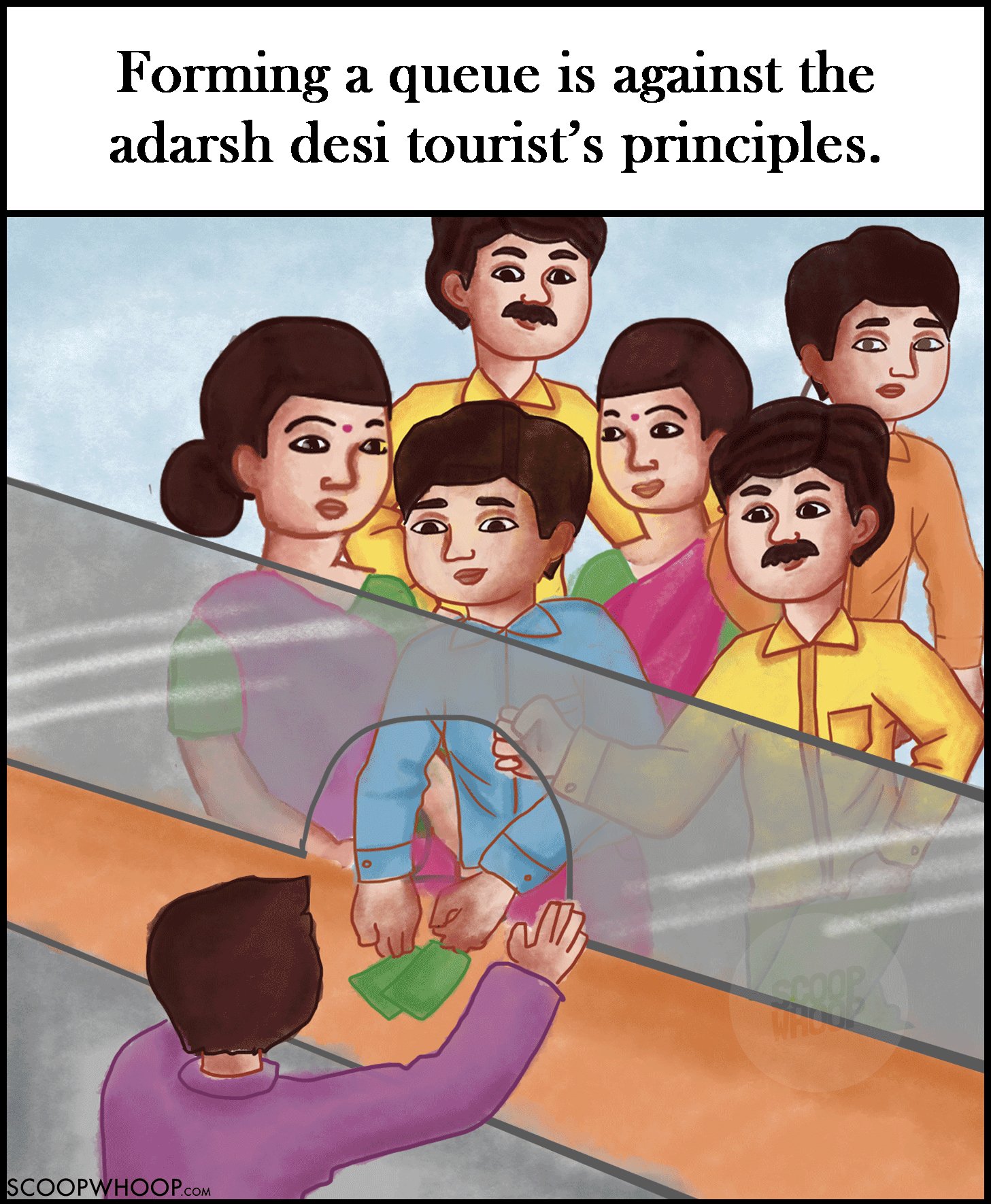 11. The world famous 'desi-gaze'.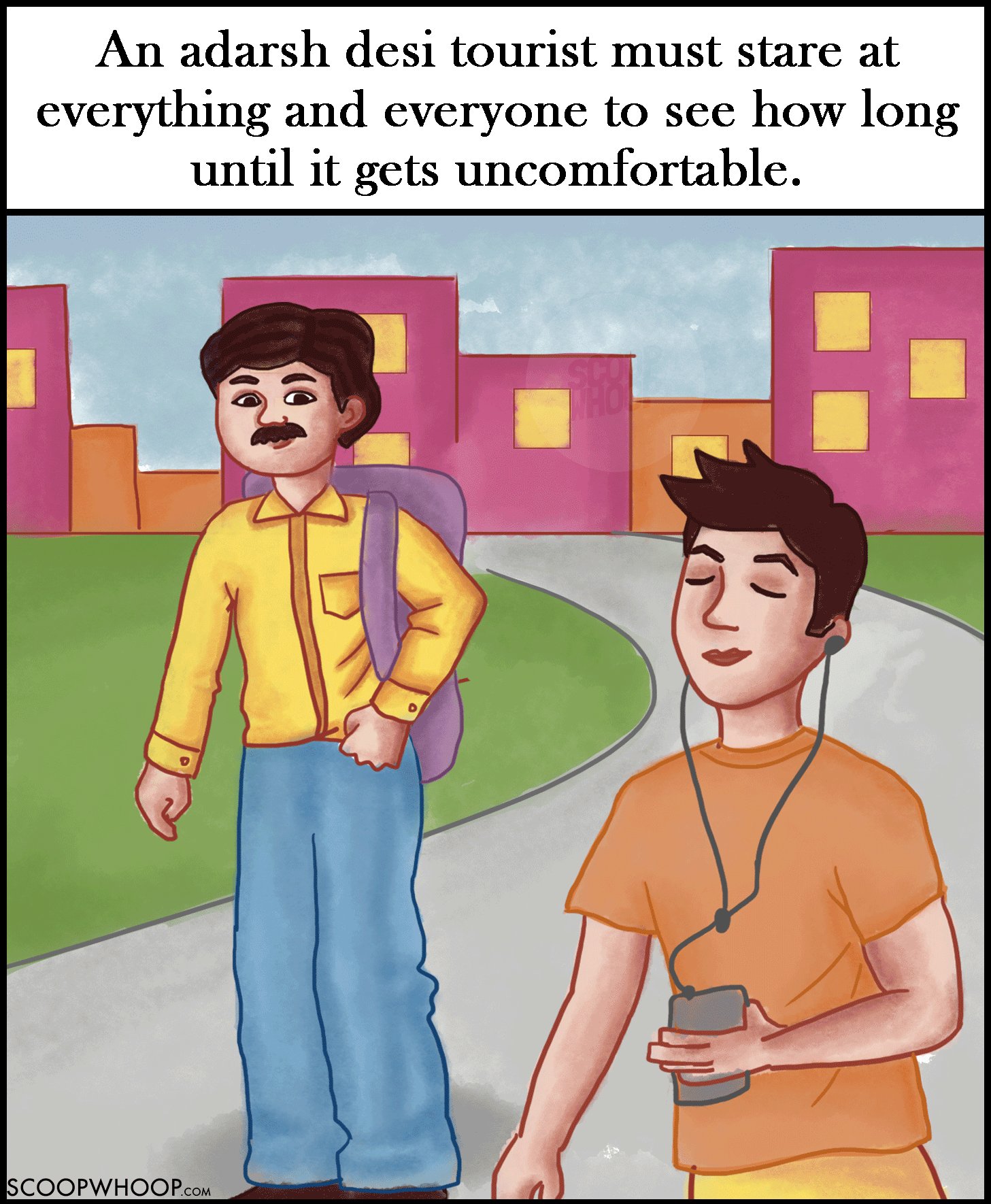 12. You can adjust yourself into any limited space if you believe in yourself.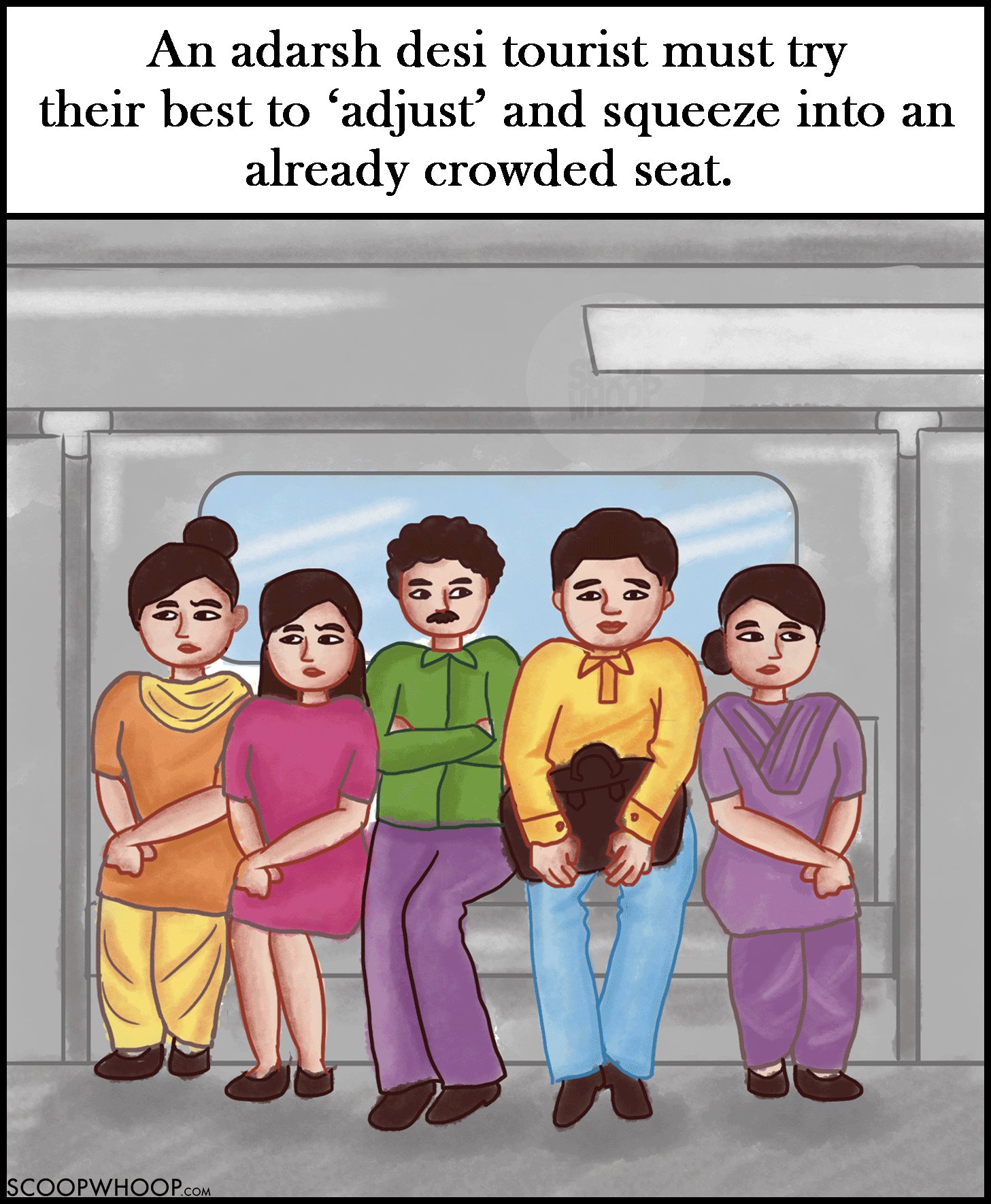 .
We are like that only. But we could be better, maybe?
.
Design Credits: Muskan Baldodia