Whether you admit or not, but the HR department of a company is extremely important. From your salary to your leave policy, they're in charge of everything. However, have you ever wondered what 'everything' consists of?  
The petty issues they have to deal with on a day-to-day basis are from another world altogether and after having a look at some of them, you will realise how difficult it is to do this job.
1. This HR really needs to increase the budget on air fresheners.
"We have had some near death experience yesterday when (the concerned employee) was farting on a recursive mode."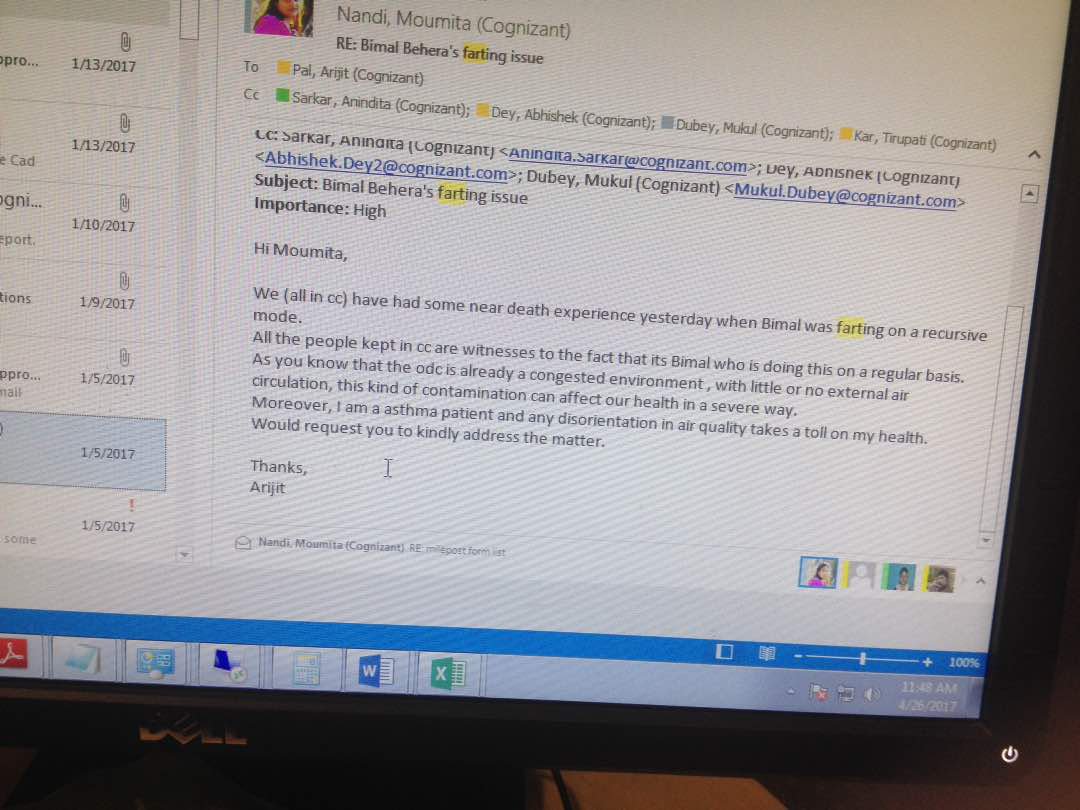 2. Having a meet all by yourself? Report to HR now!
3. HR better add the 'Horse Whisperer' clause in the office policies.
"He changed my title from 'graphic designer' to 'horse whisperer.'
4. Imagine being an HR and having to tell an employee, 'Paer upar rakhna manaa hai."
5. Human resources, now also in-charge of 'noise control'.
6. Just going to leave this one here.
7. Imagine having to ask someone to return a T-shirt they're already wearing. One awkward conversation.
"I could tell the package had been opened and taped back up."
8. I feel really sorry for the HR.
9. I really wonder how this meeting went.
10. This HR definitely laughed after reading the mail.

11. HR is now a detective.
" I put a tupperware container in the fridge that had a sandwich and a KitKat in it. When I opened it (lunch box) at lunch, there was a pickle inside it instead."
12. Next time the HR asks for a death certificate, remember people do this.
13. Eeks. Imagine writing this E-mail.
"We advise students who wish to masturbate to do so in the comfort of their own rooms, rather than in the showers."
14. The HR be like, "I'm sorry but you can't abuse yourself".
15. Apparently, HR is also responsible for your manners.
New found respect for the HR department.