Are you confused about your duties? Do you often wonder what the right thing to do is? Has the society put you in a certain dilemma? Well, worry not! We present to you the perfect attributes of 10 roles, that are tried, tested and society approved.
As the creators of the series Scroll Droll put it, these Venn diagrams depict exactly what our society expects us to be. Read on to know if you have it in you to become the 'Ideal' Indian entity.
1.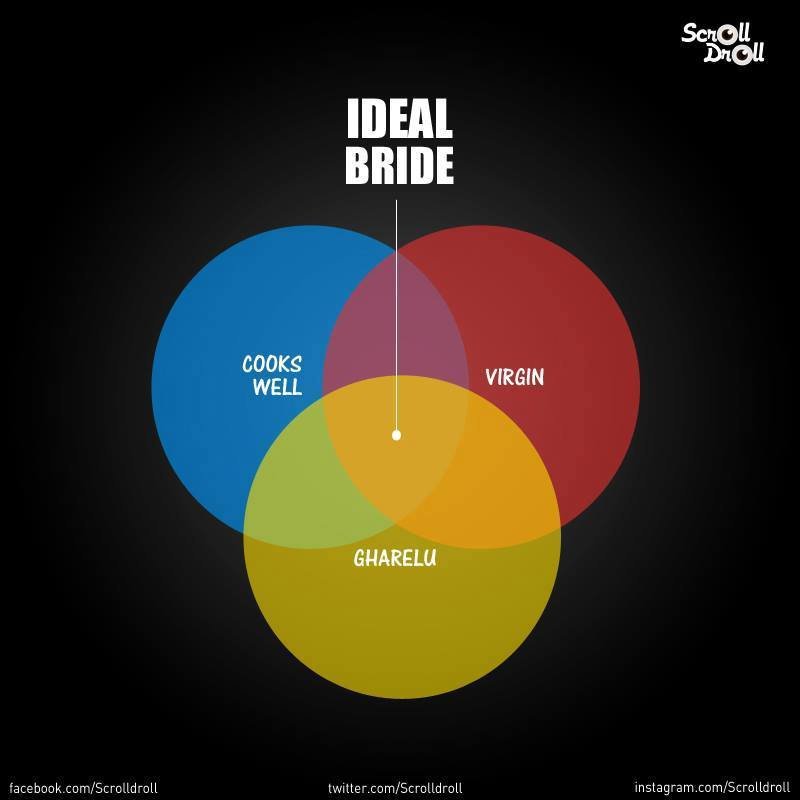 2.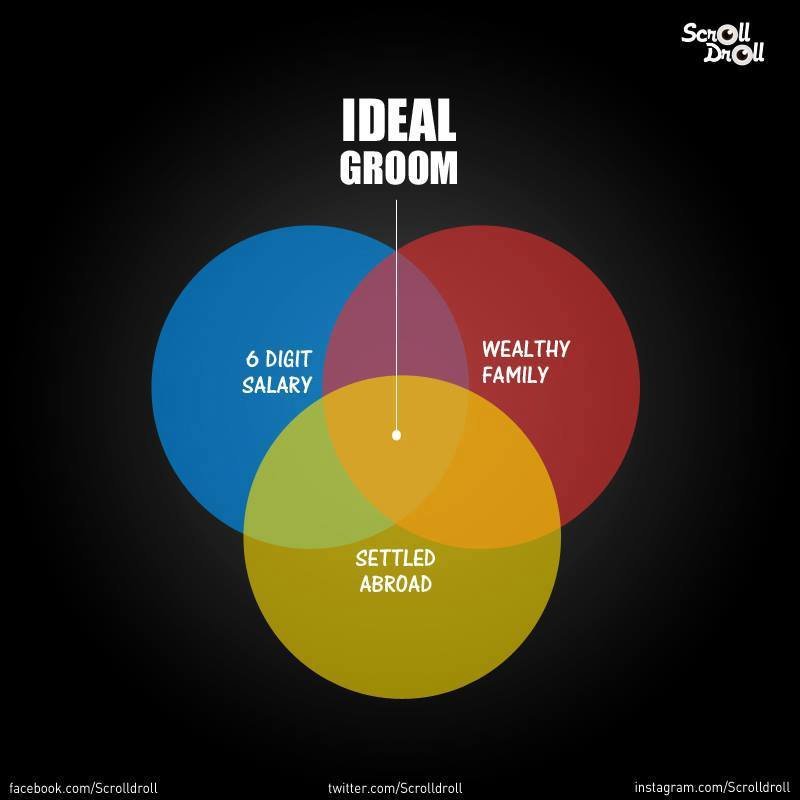 3.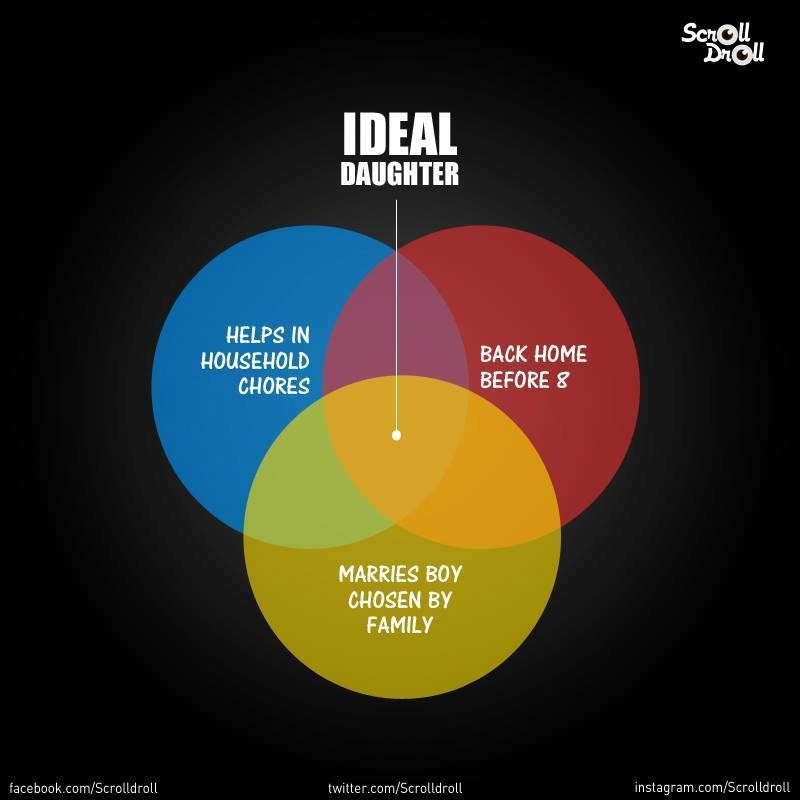 4.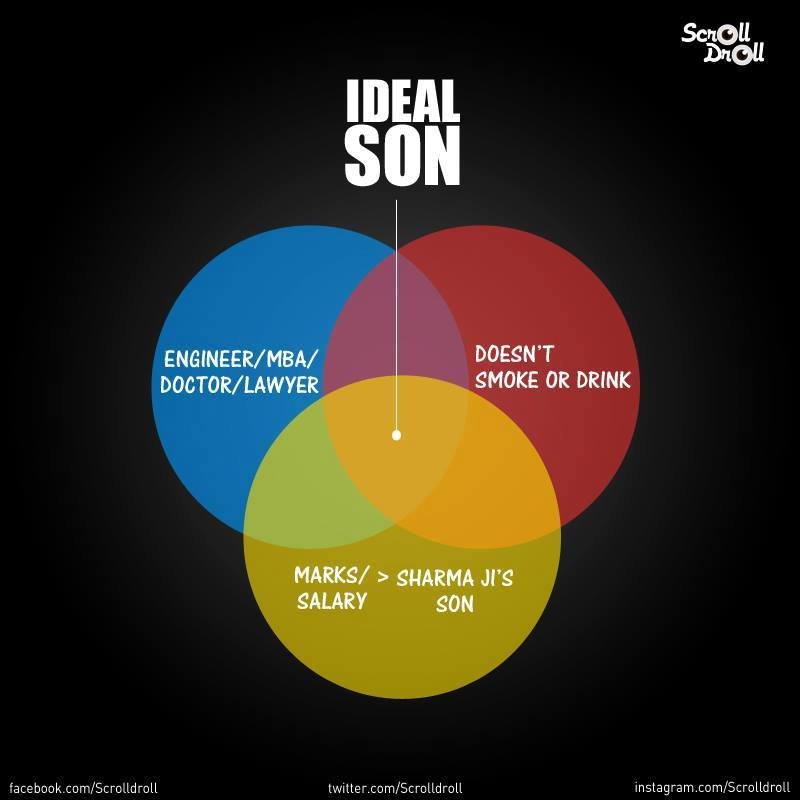 5.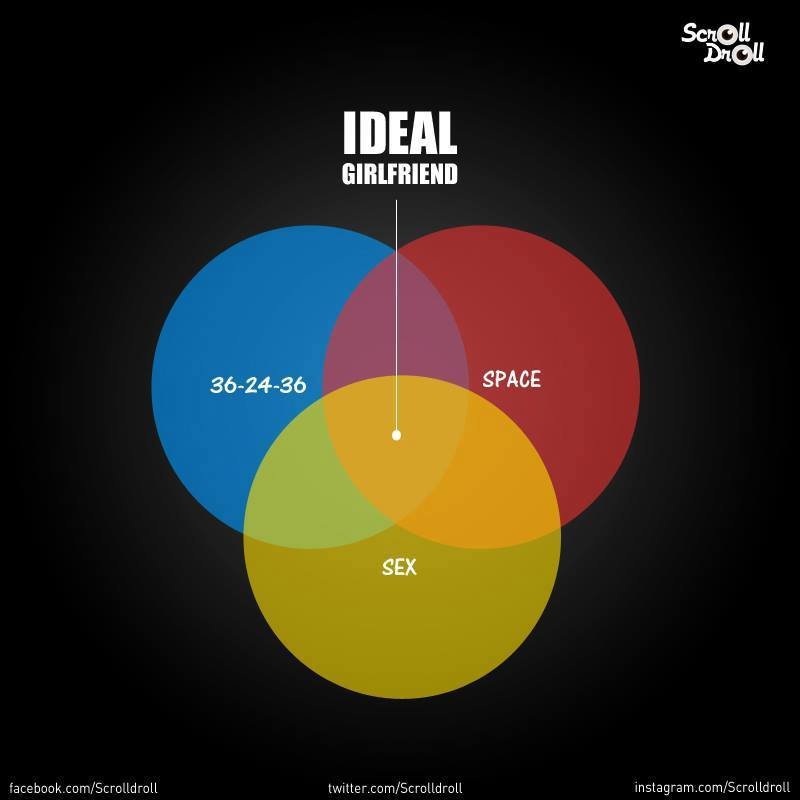 6.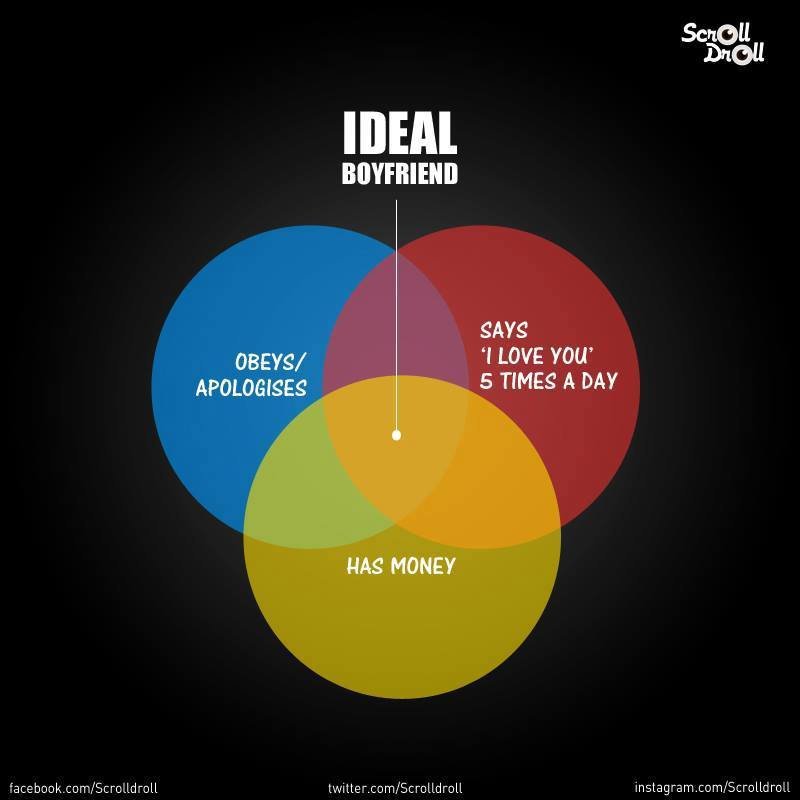 7.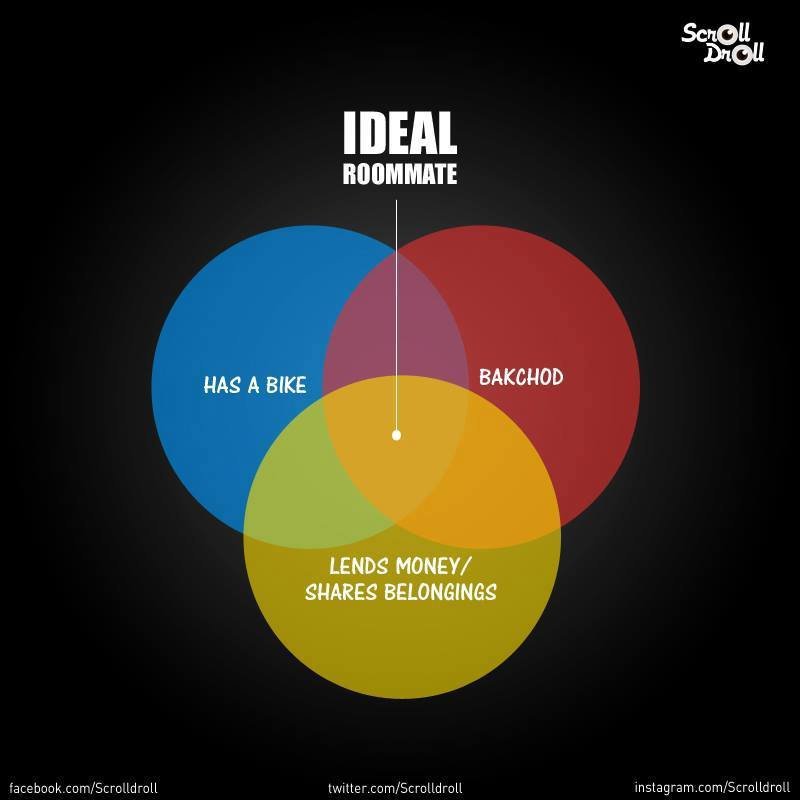 8.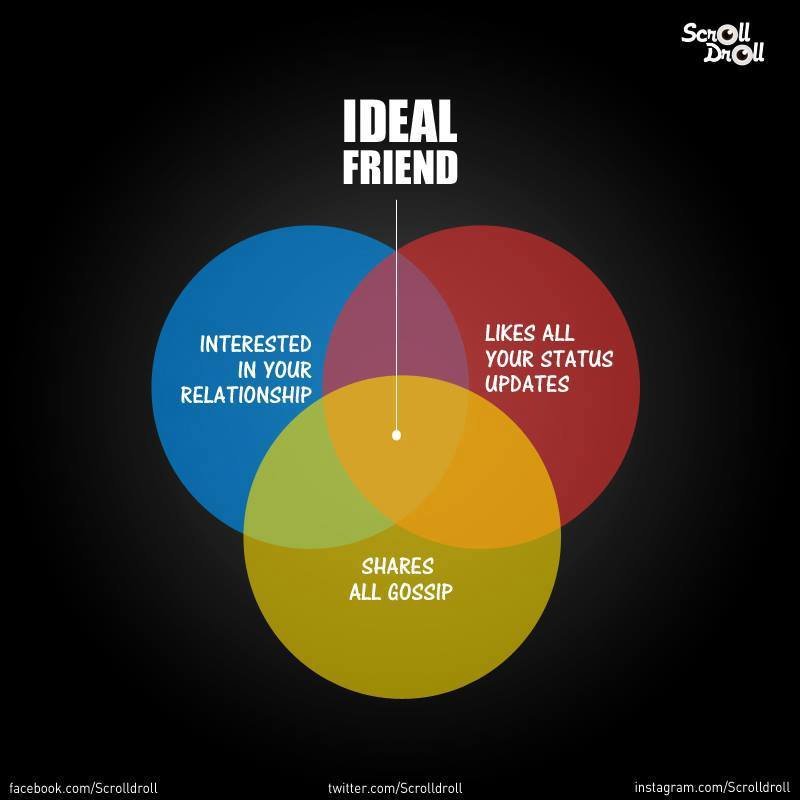 9.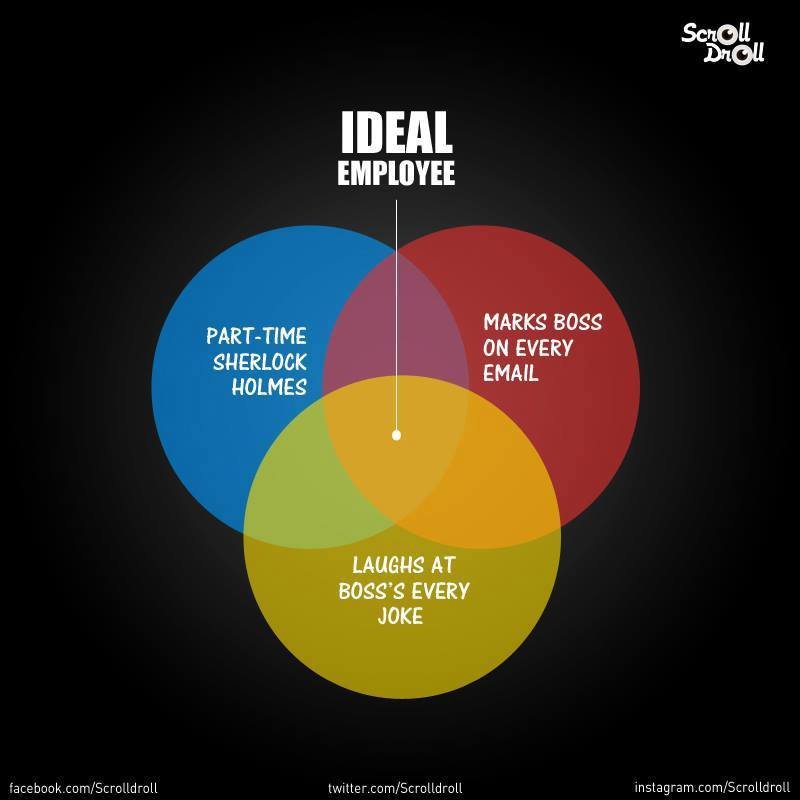 10.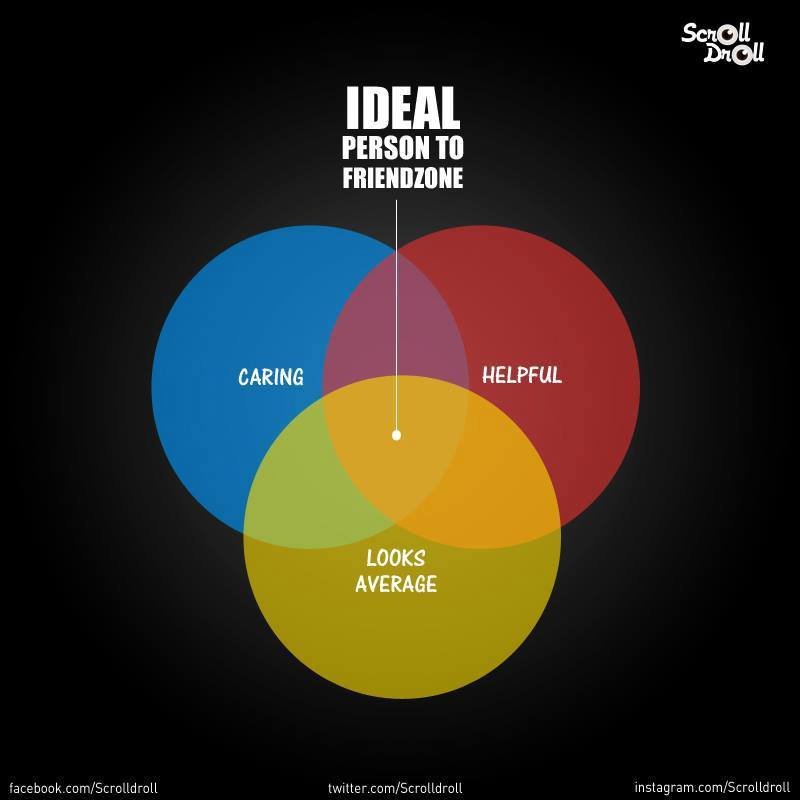 I just realized I'd be the 'ideal' person to friendzone, if only I weren't so good looking. Nah, just kidding. I'm not caring or helpful either.
Peace.