What do late-night parties and super foods have in common? You are allowed neither. Context: You live in a desi family. 
You might succumb to social media pressure and finally get your hands on some nutrient-dense food. But there's your mom, with her arms crossed, questioning you if the food she makes ain't super?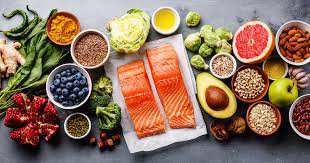 Content creator @AiyyoShraddha posted a video that will strike a chord with every desi who touts broccoli sprouts and salmon as perfect superfoods only to get a menacing stare from the desi moms.
The video is hilarious and totally on point. Twitter also appreciates Shraddha for her spot-on depiction of all three characters offering inch-perfect desi comebacks.  
How many mornings you have in one day? Before quitting sugar you have quit common sense 🤣 keep it in the fridge and forget it 🤣 https://t.co/U0NXyc0SL5

— Pooja♕ಪೂಜಾ🌺 పూజా🌹 (@Poojaprincess8) August 28, 2022
This is a Block-Buster-Super-Triple-Heroine-Role real Mega-Comedy by Super-Mam!!
'Coconut-Out-Of-Stock'??🤣🤣
Sullu-Poraki!!🤣🤣
"Yaappal Sider Vinegar"!!🤣🤣
Brilliant-Brilliant-Talented-Stuff!!
👍👍👍❤️❤️❤️ https://t.co/e18n0RmA67

— NIRANJANA.G.CHELUR (@MAXCHELUR) August 27, 2022
Super foods more like super no.