Web comics are the voice of a fraction, a voice of rage and reason – artists, illustrators, and writers are taking to the medium and putting together fiery panels of sharp, biting truth inspired from the black comedy of our lives. In the absolute dissolution of democracy, these platforms bring relief by making light of everything from beef politics to nationalist pride, stuffy mythology, urban lore, first-world problems, and the environment. The creators employ generous doses of caustic humour, literary license, flights of fancy, silliness, and sarcasm in their endeavour, and in turn afford us something to laugh away our disillusion.
Ease your troubled mind with these 8 indigenous web-comics:
1. Royal Existentials
A weekly web comic by Aarthi Parthasarthy, it was inspired by Wondermark , before the writer became a force in her own right. The use of old Indian paintings to make her comment on contemporary issues prevalent in society is genius and invokes fresh bizarre comedy.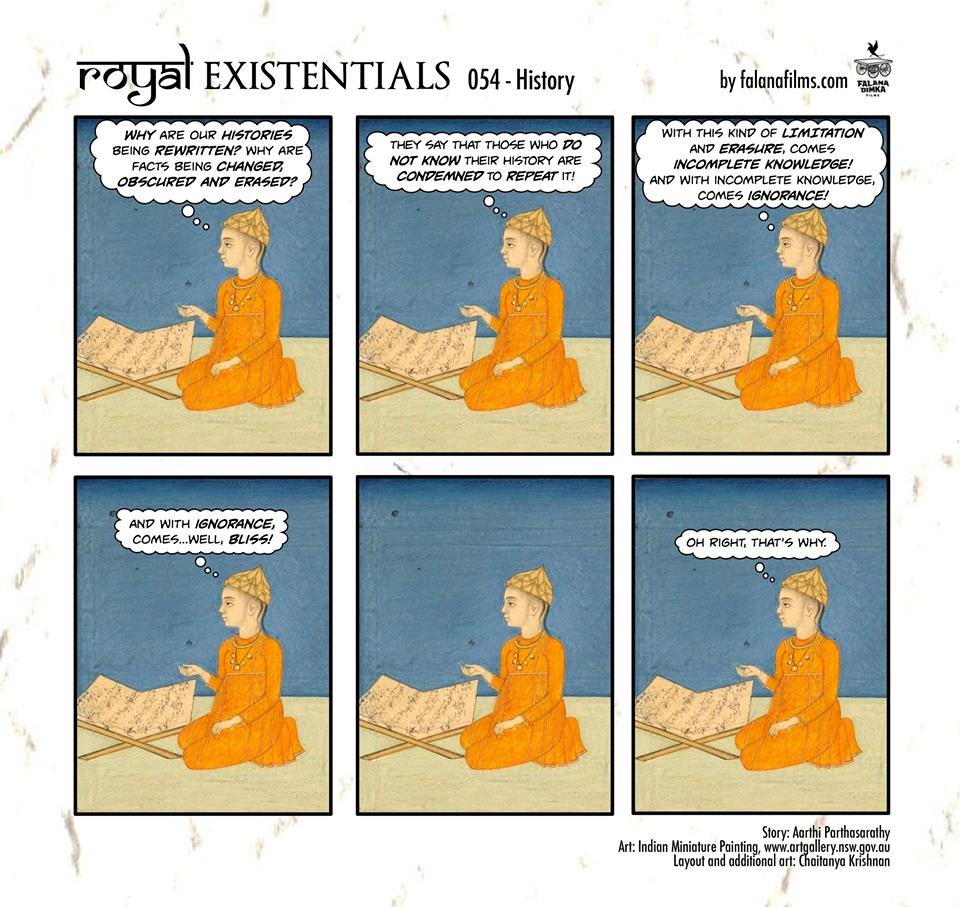 You can follow them here .
2. Adarsh Balak
Priyesh Trivedi broke the internet with his unconventional take on the 'ideal boy' when he created Adarsh Balak. His posts achieved viral status in a short while with his vintage style that was adopted from the 90s. In his series Priyesh covers underage drinking, smoking up, and a whole lot of swag.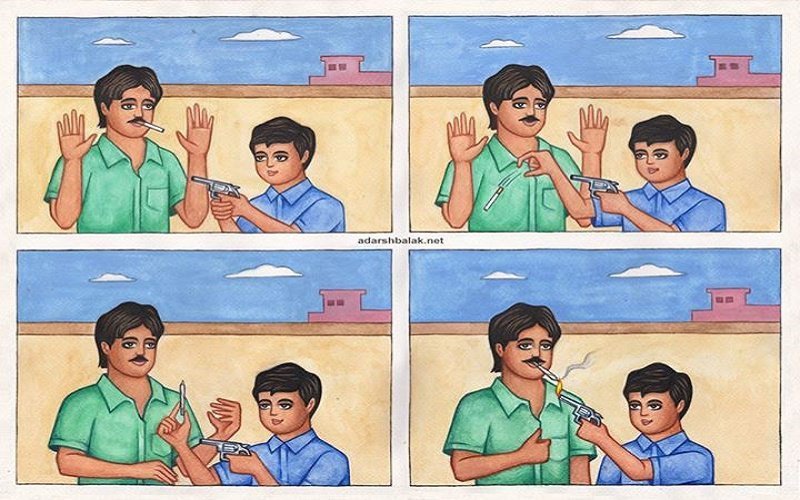 You can follow them here .
3. Inedible India
Inspired by the Royal Existentials, Rajesh Rajamani also reproduces famous paintings from the Mughal era and Raja Ravi Varma to make pointed attacks on politics and economics. After his viral-hit on the death penalty, he has gone on to satirise the porn ban, Tinder, and freedom of speech.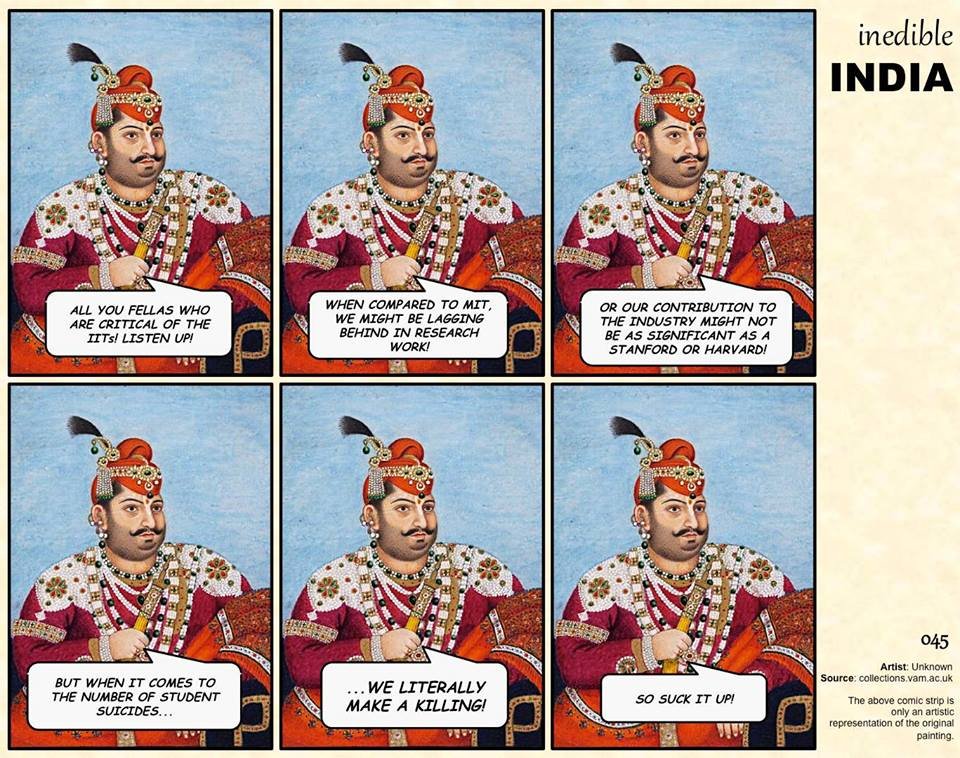 You can follow them here .
4. Green Humour
Rohan Chakravarty, a dentist turned artist amuses us with his no-holds-barred take on human disregard for wildlife and the environment. Unafraid to jab at big corporations and politics, his comics are a great way to blow off steam and be clued in on the real cost of uncontrolled progress and urban development.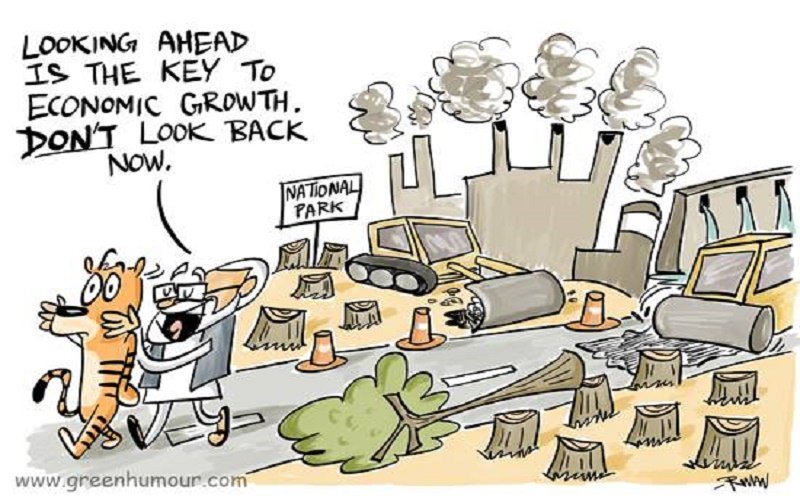 You can follow him here.
5. Tambrahm Rage
Taking a dig at all things Tamil and Brahmin, Krish Ashok a blogger and IT consultant struck gold when he converted the rage meme to mirror everyday Tam-Brahmisms. He goes into pain-staking detail in pronunciations and idiosyncratic behaviour patterns with hilarious results.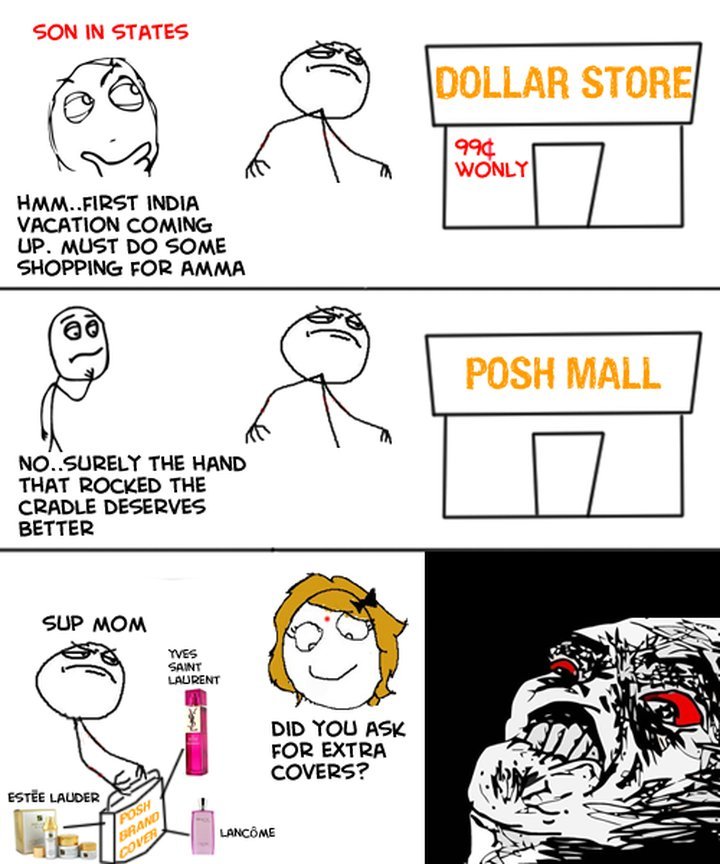 You can follow them here .
6. ACK Comics.
The Indo-American combination of Sandeep Sood and Aron Bothman's absurd take on mythology is a rip-roaring riot. If you thought mythology couldn't get more far-fetched, here you go, we have no idea what two characters from the Mahabharata are doing in Jersey, America, getting wasted and leering at women.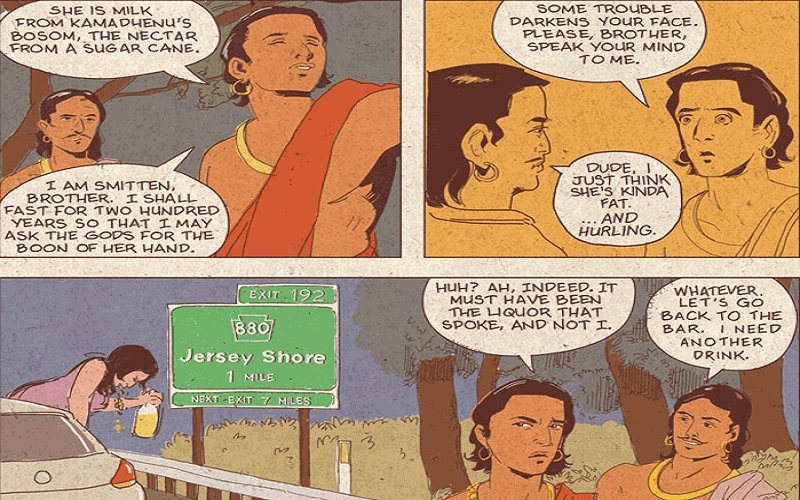 You can follow them here.
7. Fly You Fools.
Delhi- based, Saad Akhtar's take on daily life, news and popular culture uses a collage of photos and art to make fun of the hypocrisies of modern life. The characters are real and easy to relate to as you see them go through their daily routines with candour and a lack of fuck-giving.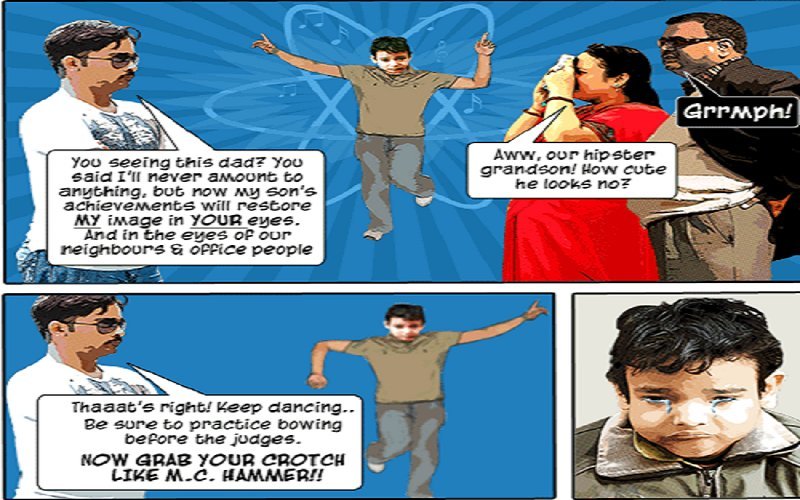 You can follow them here.
8. Sarcanomics
Inspired by the news and long weekend rides, Gurudev Kallahally is the man behind Sarcanomics. The part-time comic artist and writer uses stick figures to tell stories about a species he likes to call homo-sheepians. For best results browse through the comic with filter kaapi.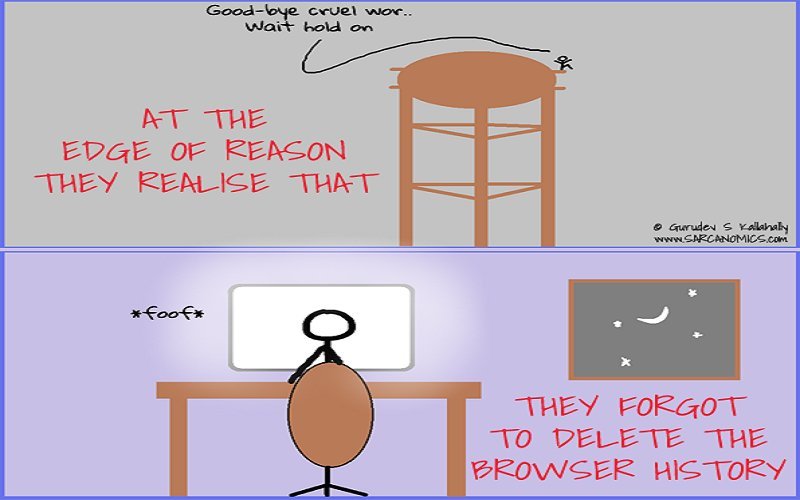 You can follow them here .
You can thank us later.