Companies receive hundreds of resumes each day. Some of them end up on the HR's desk while the others go straight into the trash. Since, more and more companies are going the digital way these days, one tends to lose out on a lot of resumes in the myriad of the many others that look almost identical. So what can you do to make things interesting, to stand out and get the job? 
This guy stepped up his resume game and did something that no potential employer could refuse to. He gave them a box of doughnuts for God's sake! Yes, a box of doughnuts. 
Lukas Yla moved to San Francisco and was eagerly looking for a job. After going the conventional way and yielding no results, he decided to do something out of the box. 
So he dressed as a delivery guy and personally delivered a box of doughnuts to potential employers. To make things authentic, he took the trouble of printing out a real Postmate T-shirt.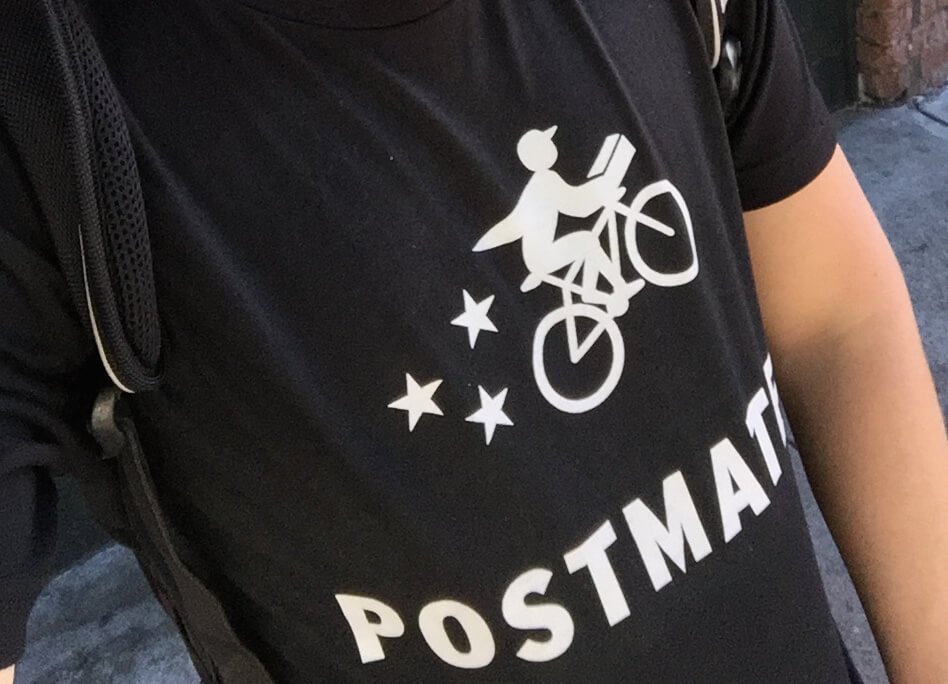 He even had a very clever line printed inside the box. 
Not just that, he also gave out the link to his Linkedin profile so that employers could know more about him and his work after they were done eating the doughnuts.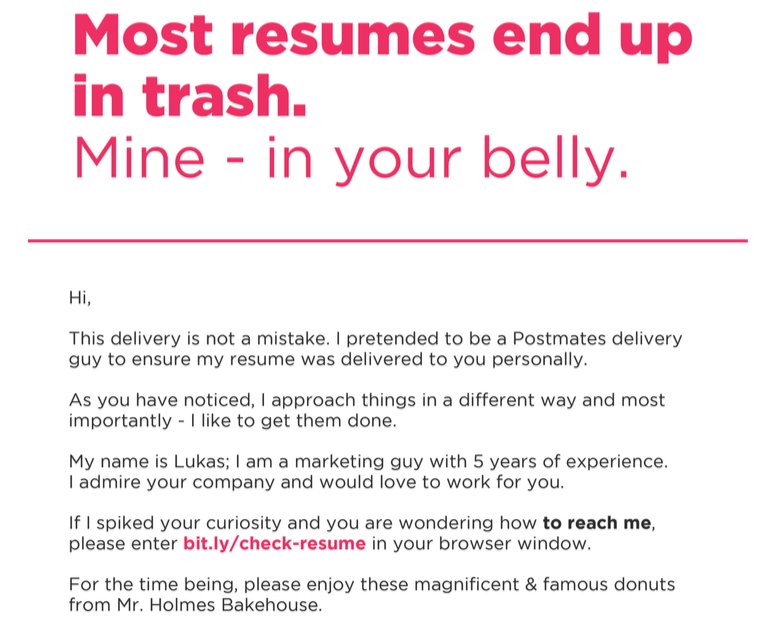 Who can pass on a box of scrumptious-looking doughnuts, right?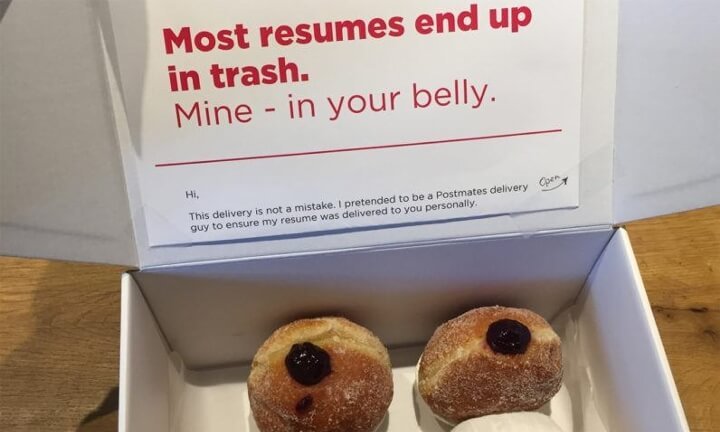 According to thenextweb, Lukas has till now delivered 40 of these boxes and has received 10 calls for interview. 
After going to such great lengths, we really hope he lands his dream job!