For millennials, social media plays an intrinsic role in every part of their lives. Which means break-ups are not limited to just returning old gifts. It also, often, leads to blocking contacts and removing painful posts. But a young woman has changed the rules of the game and how.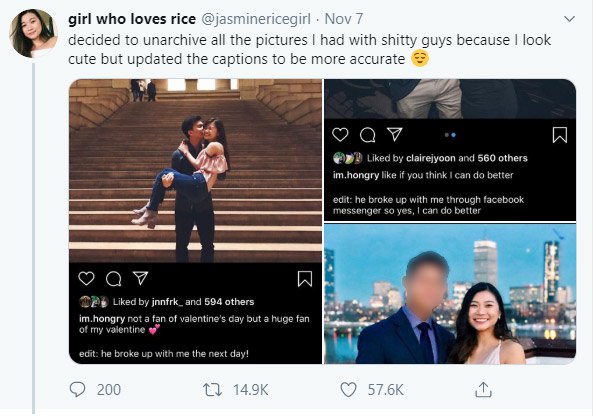 Rosie, who hails from Singapore, went back to her old archived Instagram posts which featured her ex-boyfriends. And reposted them because she looked 'cute' in them. Oh, she also edited the captions to be 'more accurate'.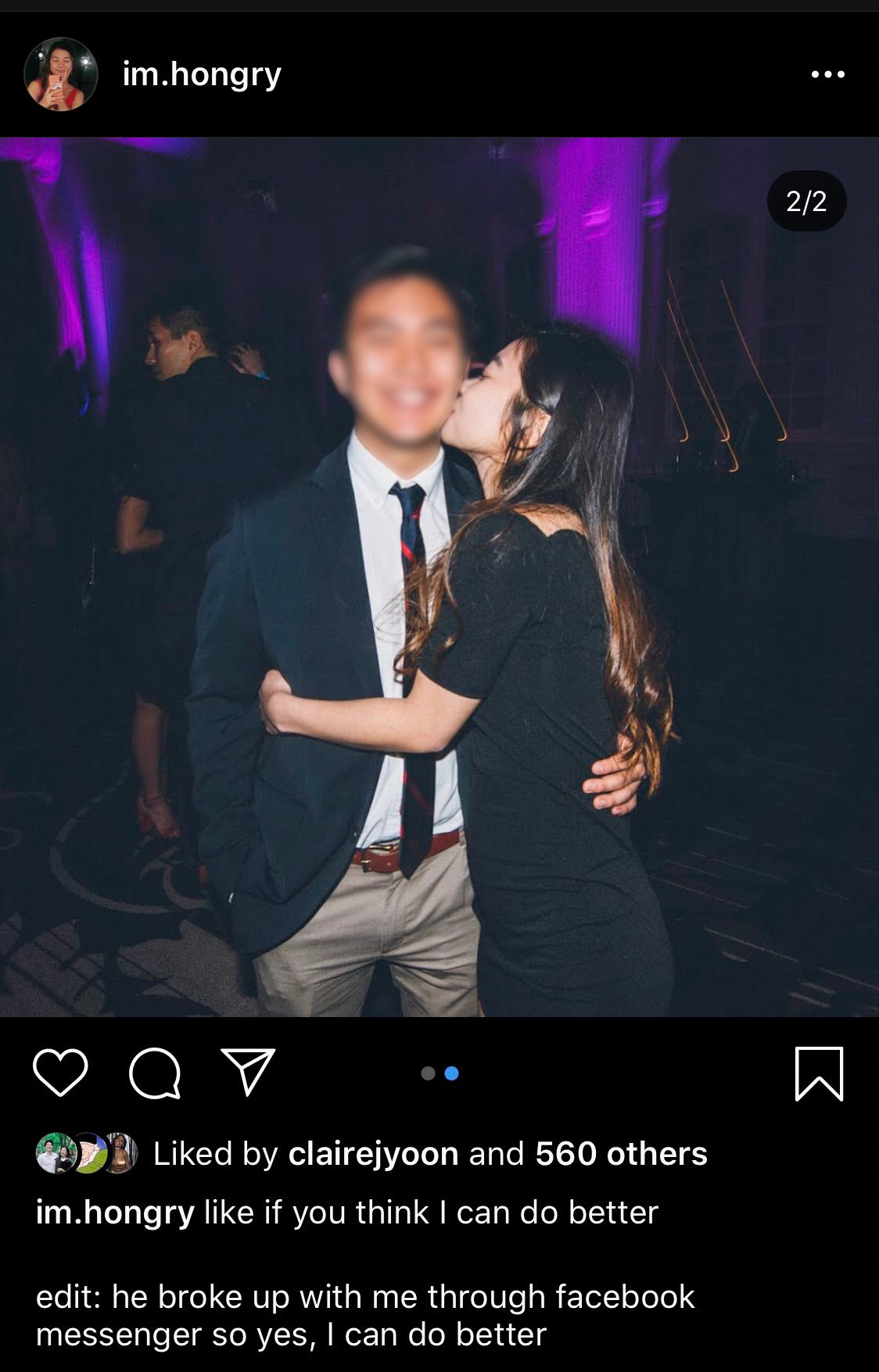 She posted about it on Twitter, while also adding that her intention was not to 'shame' any of the men, but to acknowledge her 'experiences and pain', and 'move on'. 
since an article has been written about this I just wanted to clarify this tweet isn't about shaming any of the men pictured. This post is about me, how I moved on by acknowledging my experiences and pain, and knowing that I deserve better. & also that I look good in these pics

— girl who loves rice (@jasminericegirl) November 11, 2019
Naturally, the internet was in love with her brand of self-love and wasted no time in supporting her actions: 
So this is the high ground move i can respect it

— aesop13_gaming (@aesop013) November 8, 2019
i love this also because it shows the real side of life. i never like ig much bc of how picture perfect everything looks, it makes so many feel inadequate simply bc they assume life looks like the most flattering filters they put on.

— rio (@IivedtooIong) November 9, 2019
This is inspiring me, but i dont have any picture with my ex on my instagram. 😂
The caption edit is highes level of relieved. You are so amazing.

— ℍ𝕒𝕟𝕚𝕡 (@hanifarridho22) November 9, 2019
Those edits are legits the best things of my week. Wish you had more shitty ex

— Marz 🇯🇵 (@Marz4ena) November 8, 2019
You look hella bomb in all these photos. You go queen!

— Christine🌺 (@christinephan45) November 8, 2019
heart is really full from girls sharing their stories with me of how they've been hurt and coped. remember that healing is not always about forgiving and forgetting, and however you choose to heal and move on know that you deserve the world. ily 🥺https://t.co/fuku2AEXgh

— girl who loves rice (@jasminericegirl) November 8, 2019
Be right back, got some photos to unarchive!