Our ministers are known for their public bloopers but this one takes the cake. A minister in Jharkhand, Ms. Neera Yadav, recently paid a floral tribute to former president, APJ Abdul Kalam. Like this.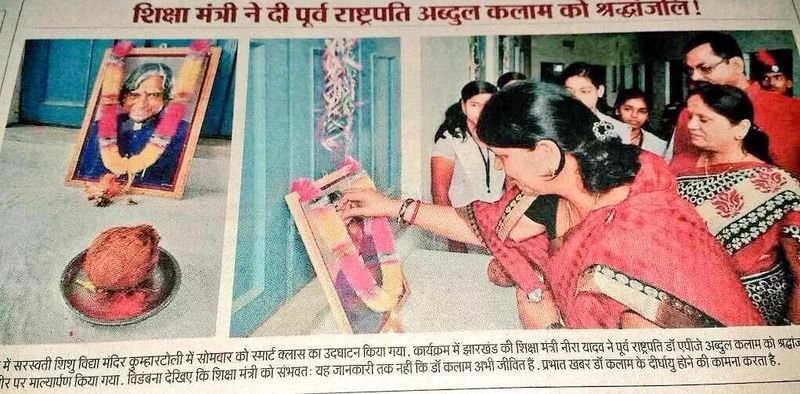 WTF! And the surprising part is that Ms. Neera Yadav is the Education Minister of Jharkhand. The worst part is that Yadav was attending a school function in Hazaribagh district. Ab madam, bacchon se koi poochega ki aaj school mein kya seekha, toh woh kya jawaab denge?
Clearly, Ms. Neera Yadav isn't very good with keeping in touch with people.