While most of us spend a lifetime searching for the 'meaning of life', there are some who know exactly what they're dealing with. Just like this Facebook page called BabaChu that perfectly captures our day to day life situations.
Take a look.
1. We all have that one friend.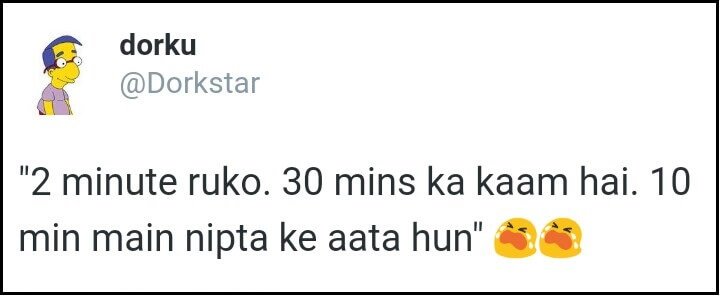 2.  Kutta paalo, gadha paalo magar galatfehmi kabhi mat paalo.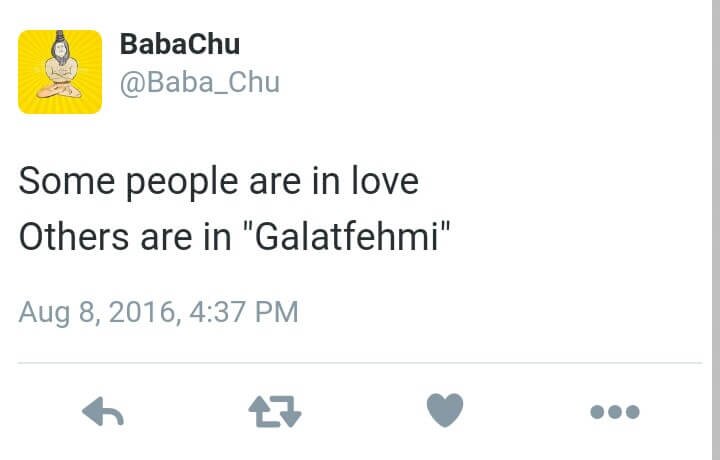 3. Because sanskar.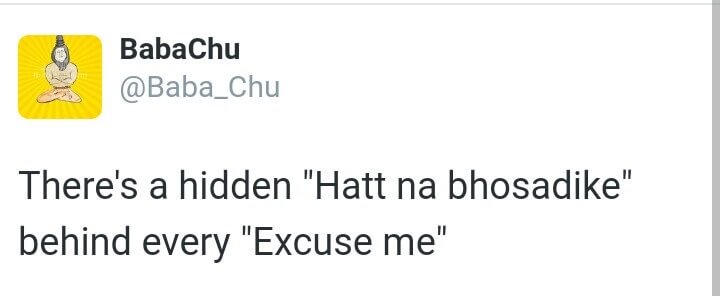 4. Your argument is invalid.
5.  Don't grow up. It's a trap.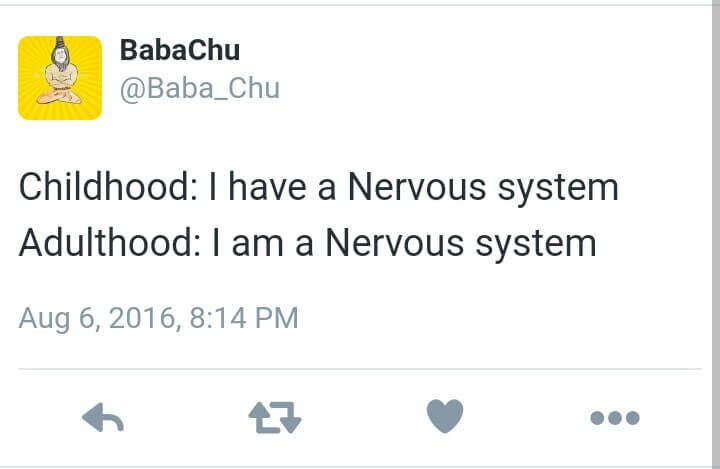 6. Itni khushi!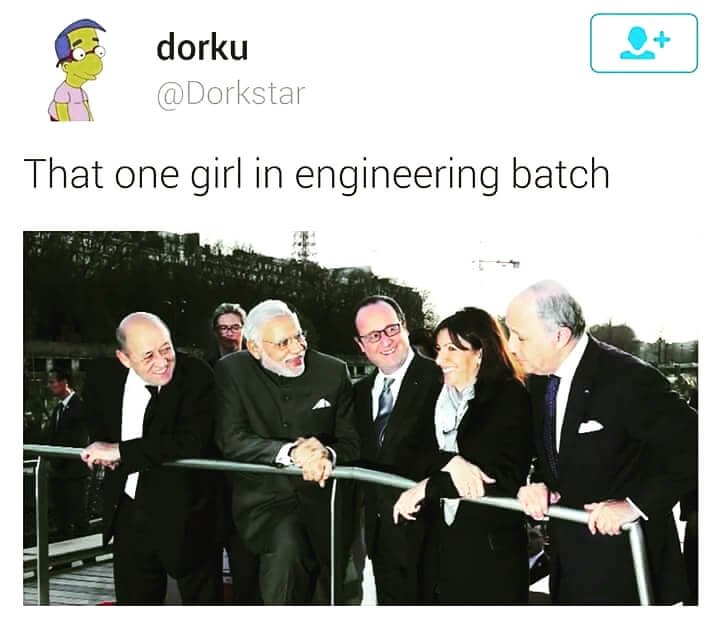 7. Badtameez kahin ka! Aise baat karega apne baap se?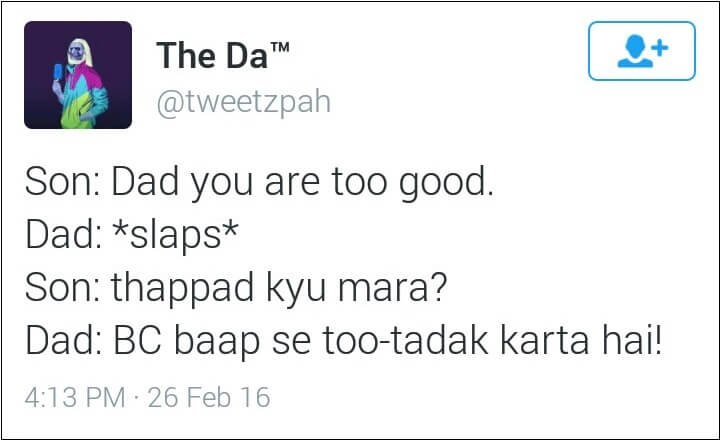 8. Dukh baantne se badhta hai, aur khushi baantne se nazar lag jaati hai.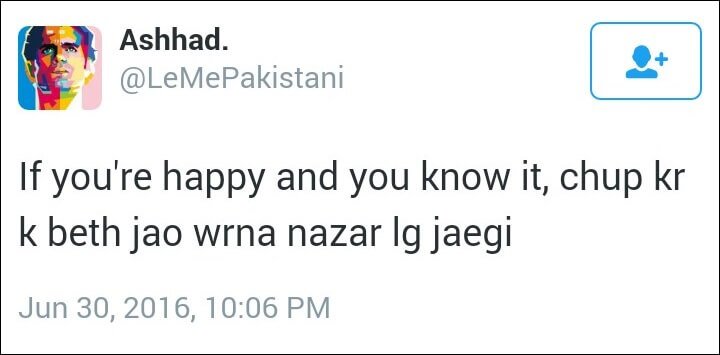 9. Isse accha toh friendzone ho jaata.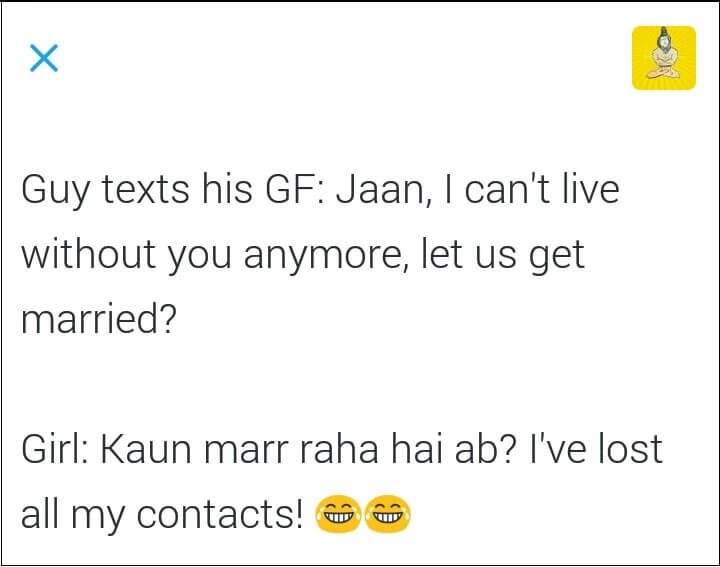 10. Life's short. Fuck pleasantries.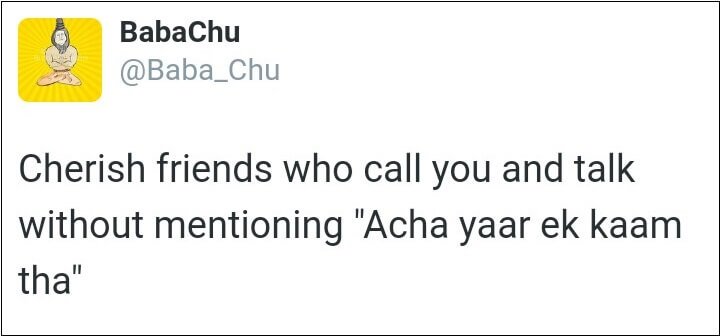 11. Zindagi jhandwa…

12. The happiness was real.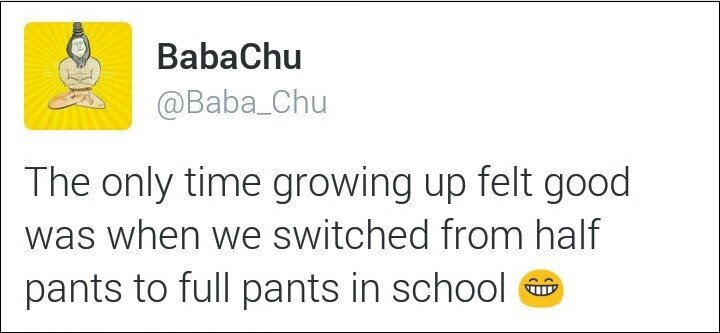 13. Desi kids will understand.
14. Priorities. 
15. Teri aankhon ki kaali mastiyaan…
16. Story of my life.
17. Savdhani hati, durghatna ghati. 
18. The only motivation to get married.
19. Coming to terms with life.
20. Shots fired!
21. Oh the horror!
22. Party toh banti hai!
23. Be the change you want to see.
24. Pandey nahin, Pandey ji kaho.
25. Chance pe dance.
26. The hottest party track right now.
27. Still a better verdict.
28. Mujhe chod do, mere haal pe. Zinda hoon yaar, kaafi hai.
29. Sab ne chitting kiya hai.
30. Sabse secular toh metro nikli!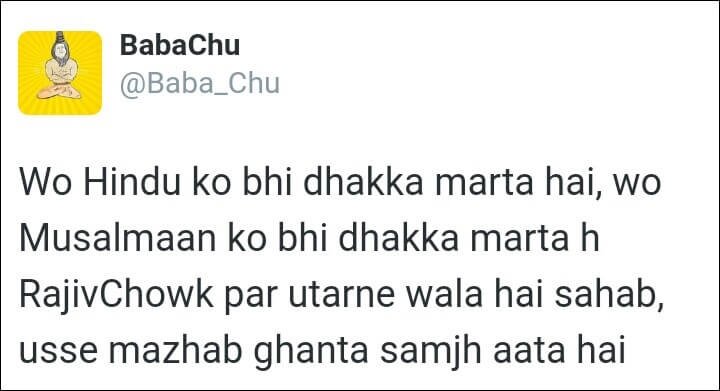 Life is like a box of chocolates. It's just that you don't like the flavours.