Karva Chauth is here! That auspicious festival in which every woman across India prays for her husband's eternal health and well-being. The same festival where nobody knows why wives see their husbands through a sieve. Seriously, why do they do that?
Fasting throughout the day is no mean feat. And that's why, we made you some memes that'll hopefully tickle your funny bone and not remind of the constant pangs of hunger you might be experiencing throughout the day. Arrey ismein thank you kaisa? Yeh toh humara farz tha.
Check 'em out.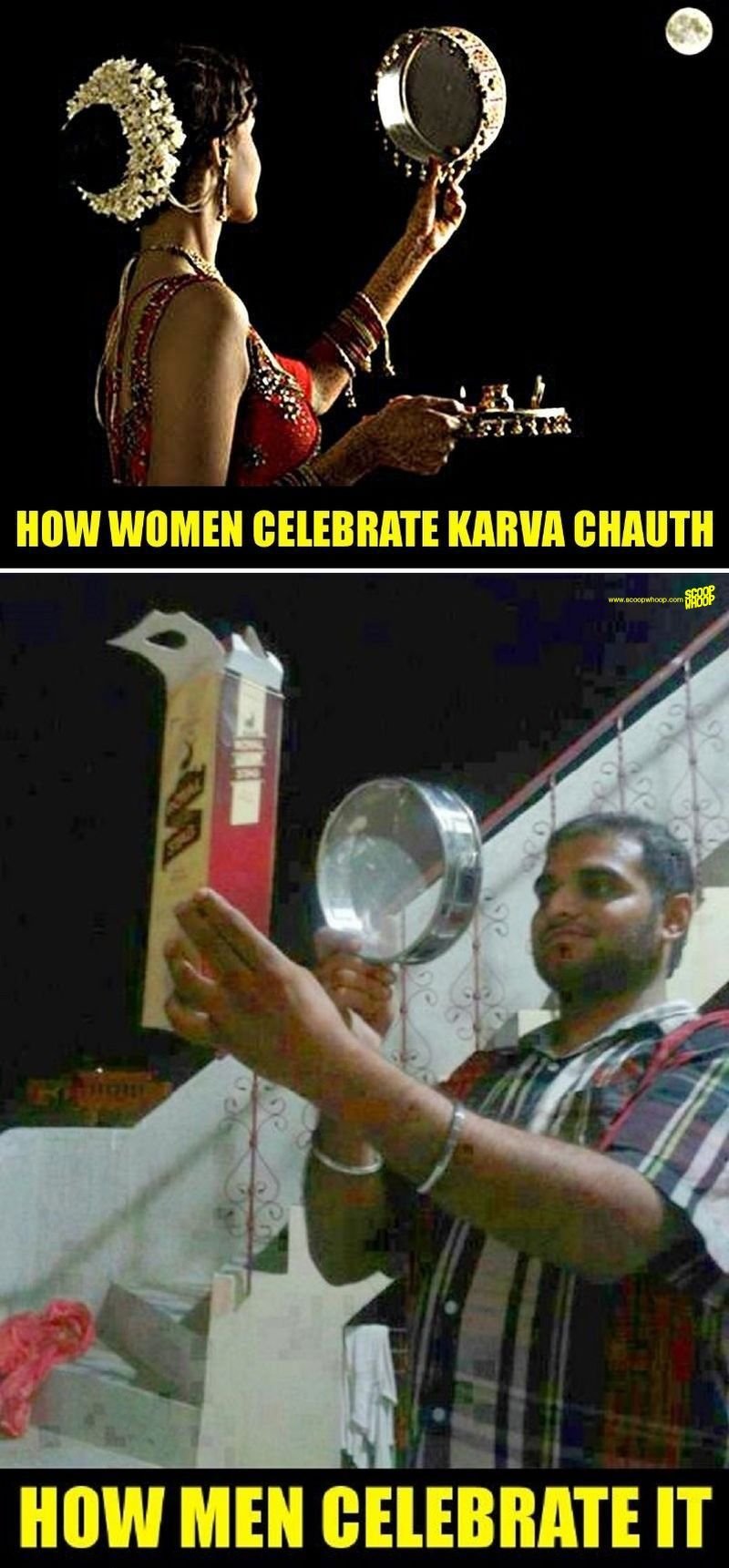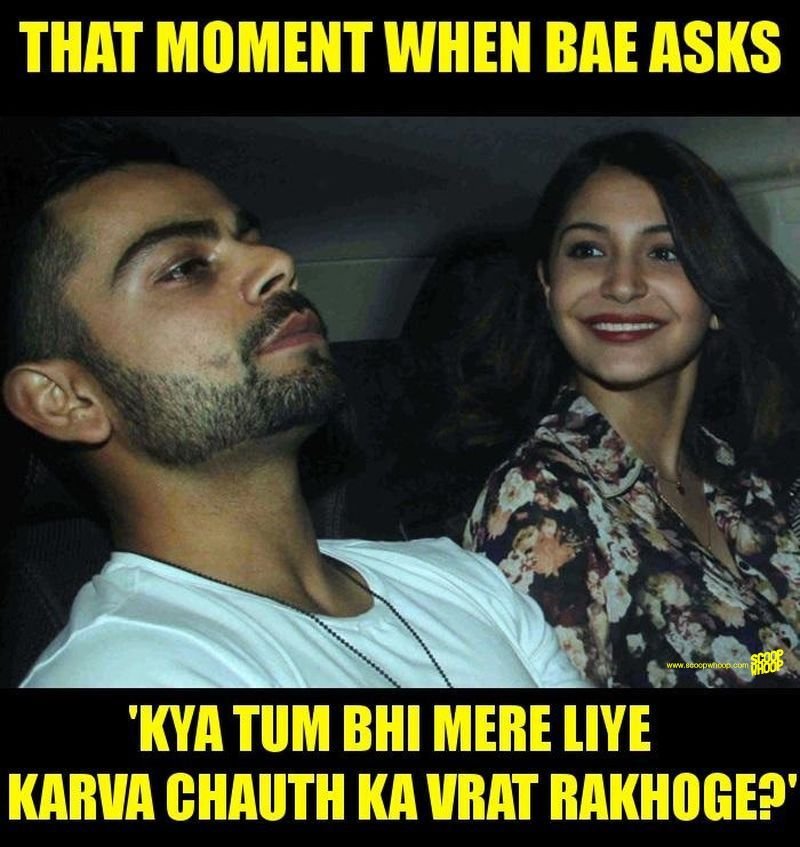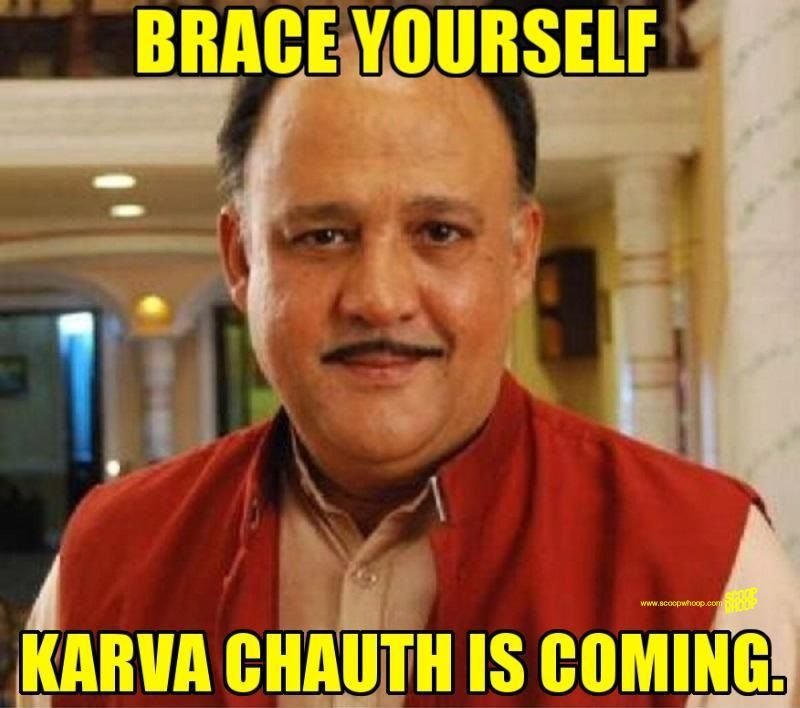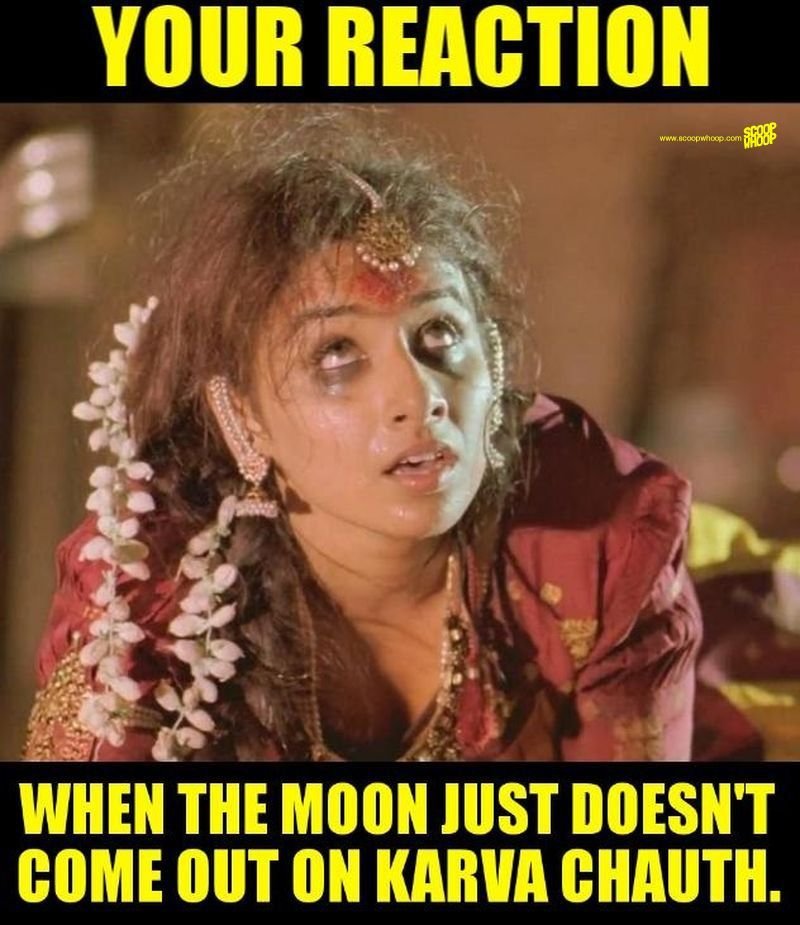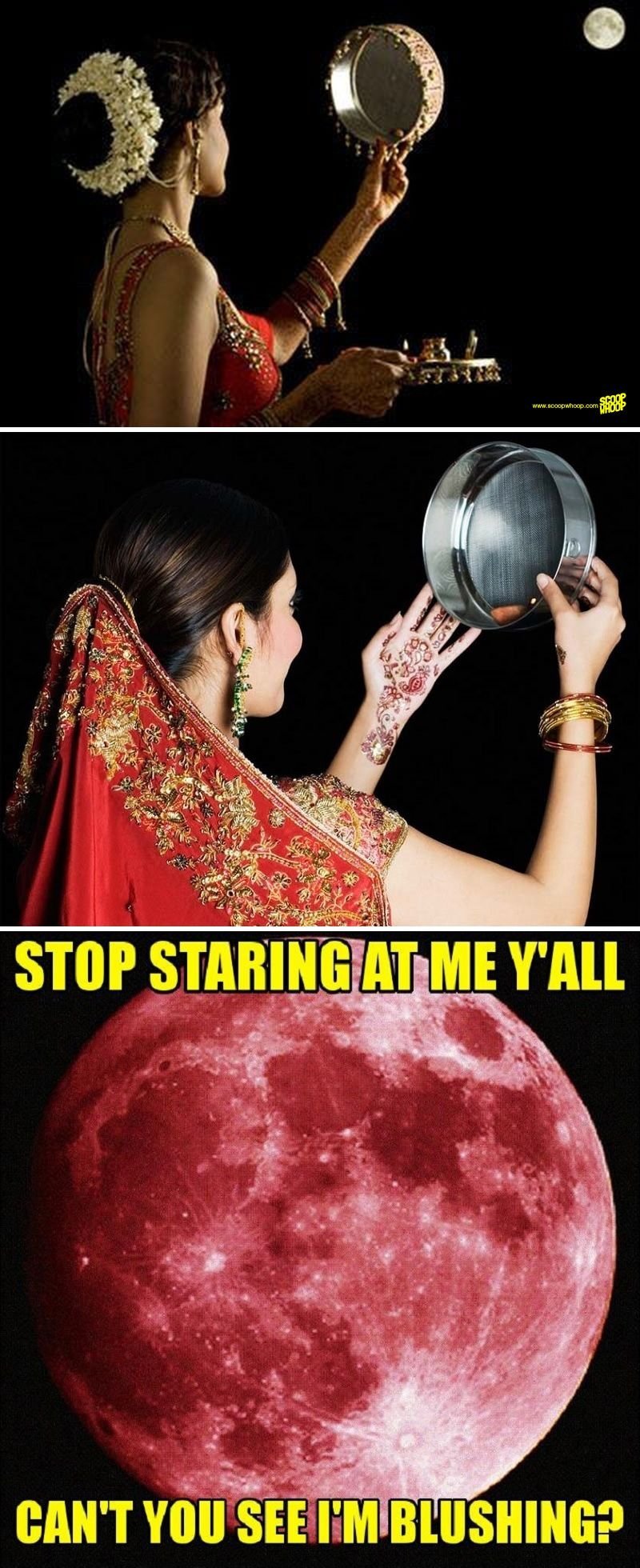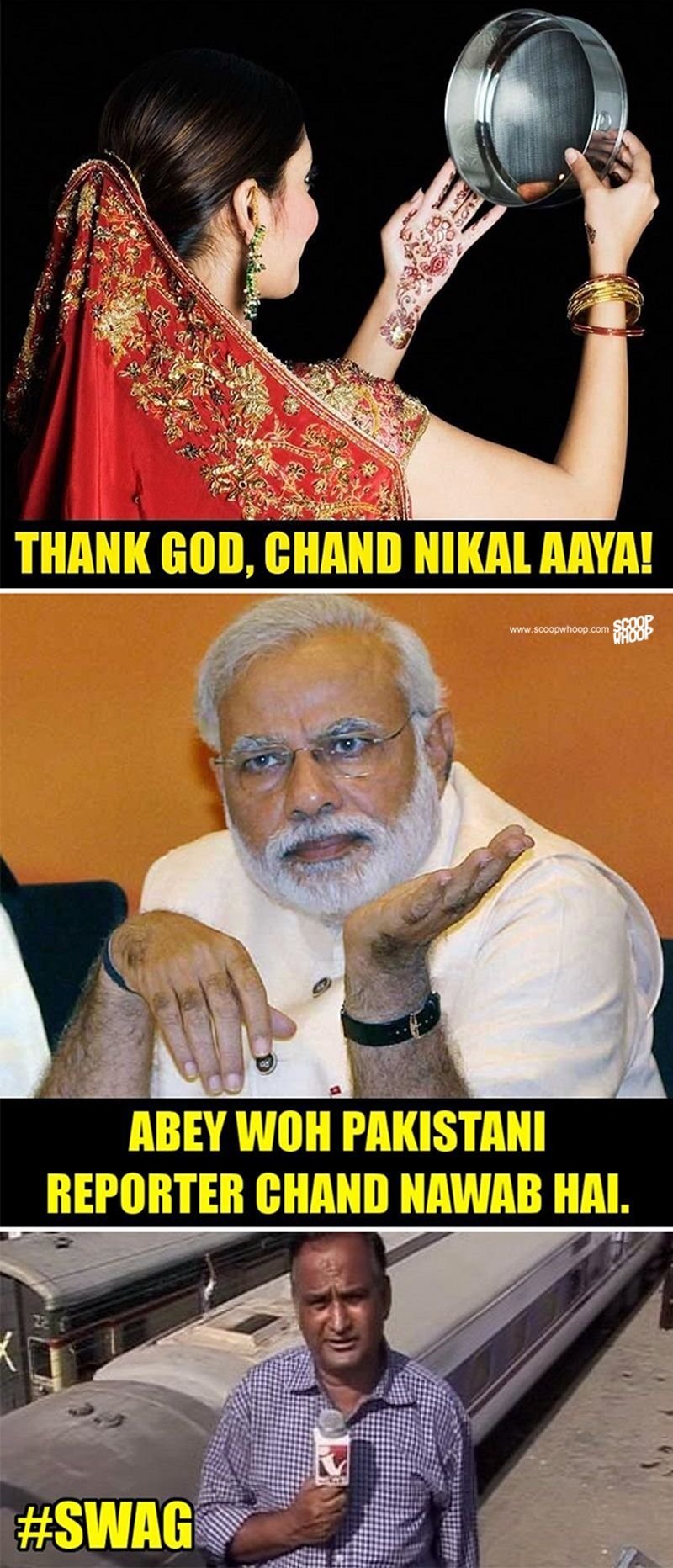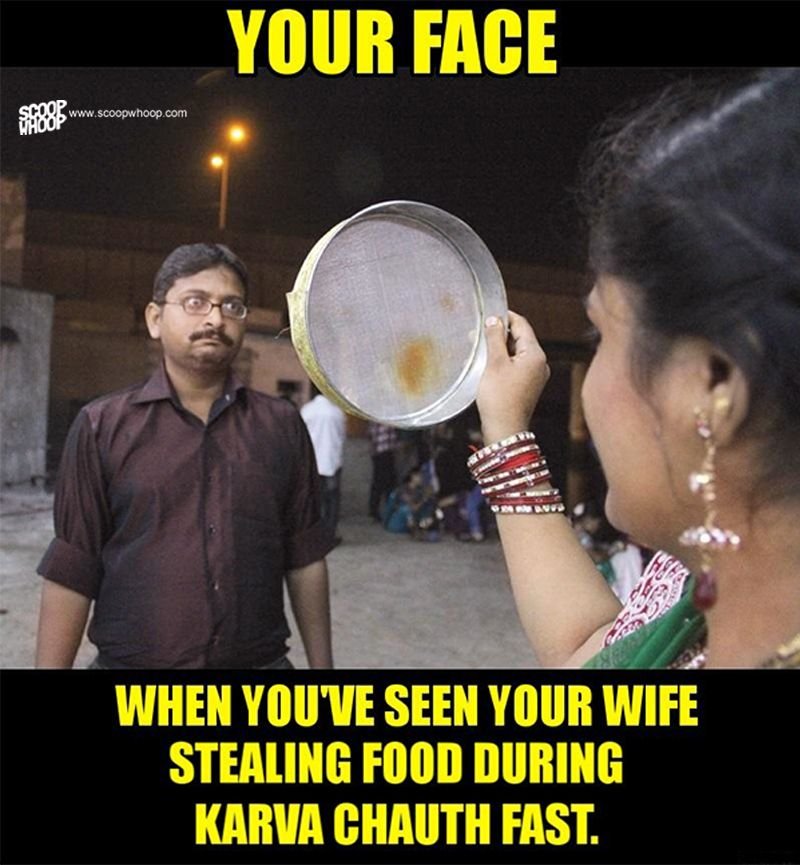 Hope the fast doesn't make you furious .