Let's face it. Arvind Kejriwal being trolled on Twitter isn't a rare phenomenon. It's almost as if the Twitterati are just waiting for another gaffe from the Delhi CM. And to be fair to them, he rarely disappoints. And so it was today during Prime Minister Narendra Modi's Independence Day Speech.
While the Prime Minister spoke, Arvind Kejriwal was apparently caught snoozing during the speech.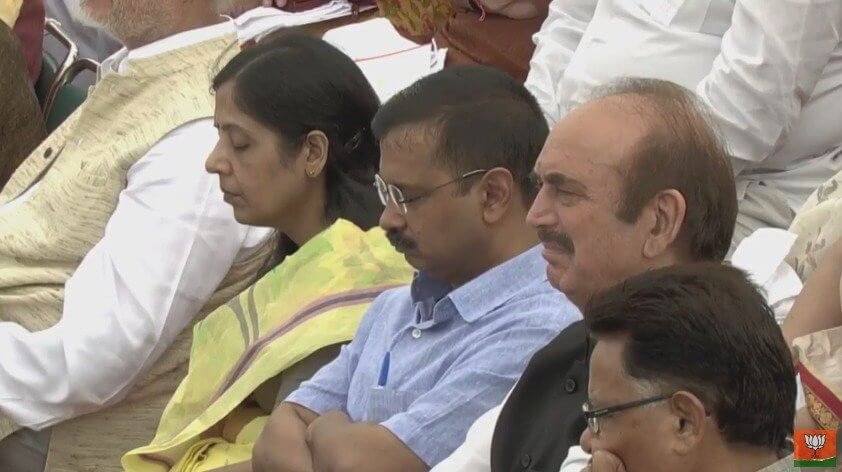 Of course, Twitter being the place it is, let it rip. Here's the best of them.
As someone who does Vipassana, I know that Kejriwal was NOT sleeping. There is a breathing & listening technique.

– Tehseen Poonawalla— चार लोग (@WoCharLog) August 15, 2016
CM Kejriwal wasn't sleeping during Independence day program, he was just displaying that how free we are to do anything, anywhere. Respect

— EngiNerd. (@mainbhiengineer) August 15, 2016
I don't mind people sleeping during PM's speech. We have all taken a nap when CEOs and National Managers give gyaan. Fine if Kejriwal slept.

— Gappistan Radio (@GappistanRadio) August 15, 2016
Ah, well. You snooze, you lose.