Donald Trump is the President of USA. SRK is the President (read: King) of Bollywood. They both are two of the most powerful people in the world. That's why, we wondered what a conversation between them would look like.
Here are the results.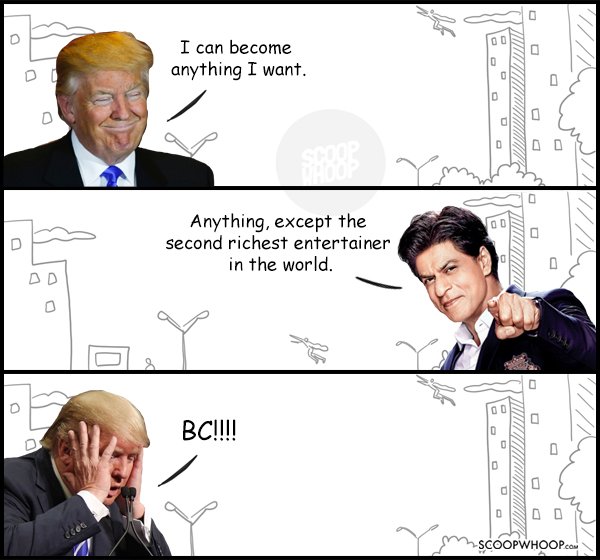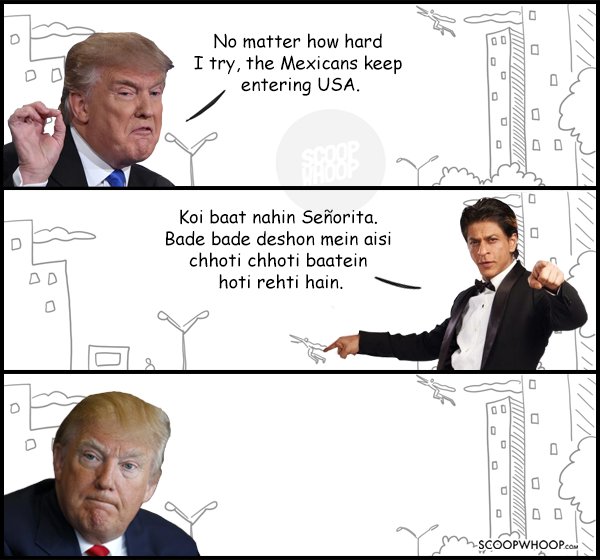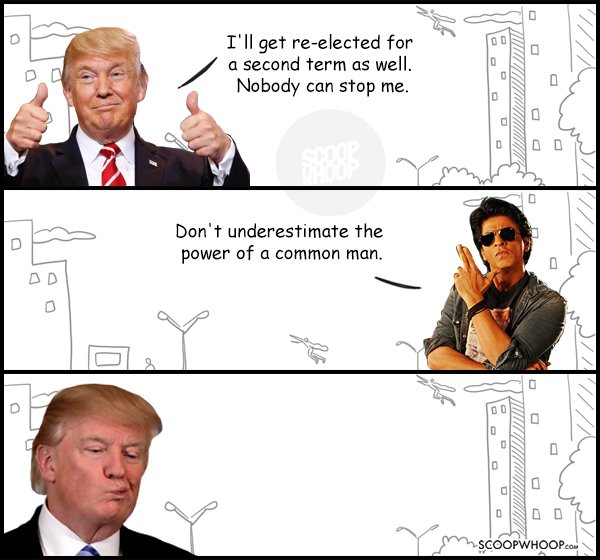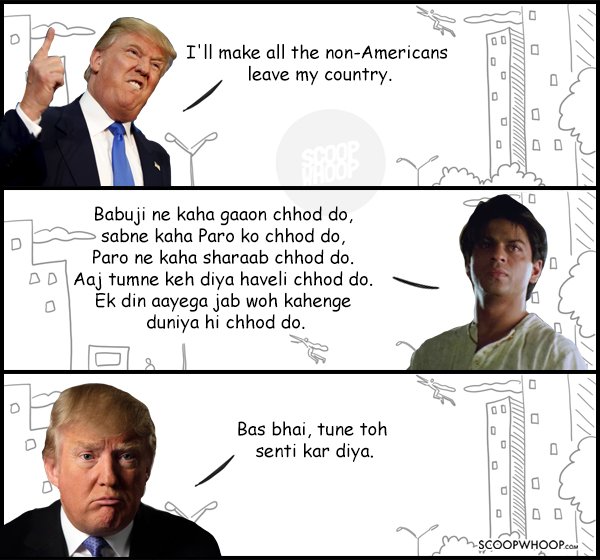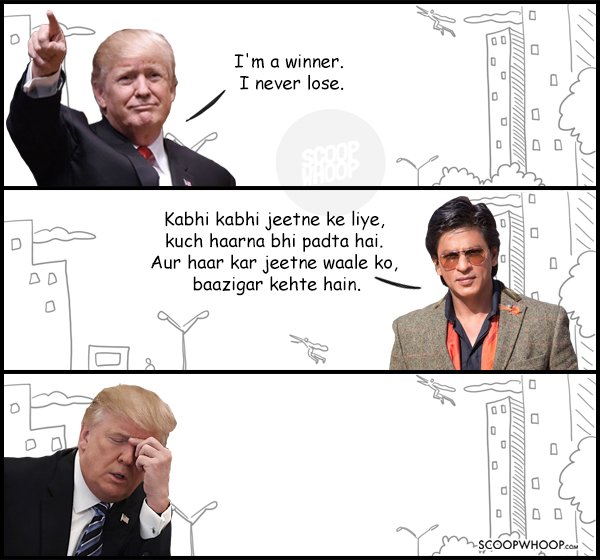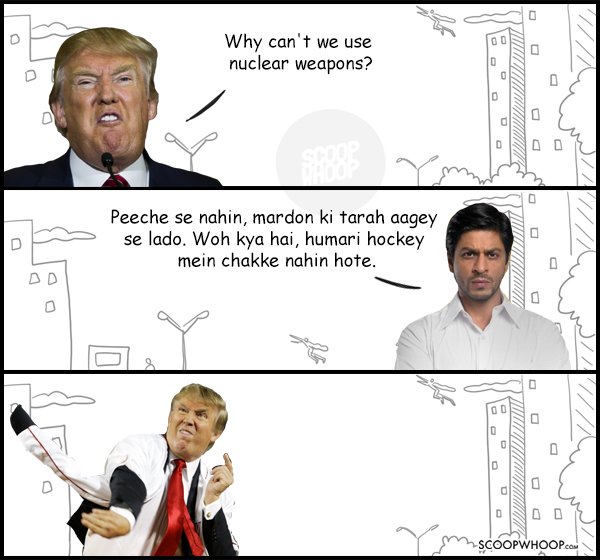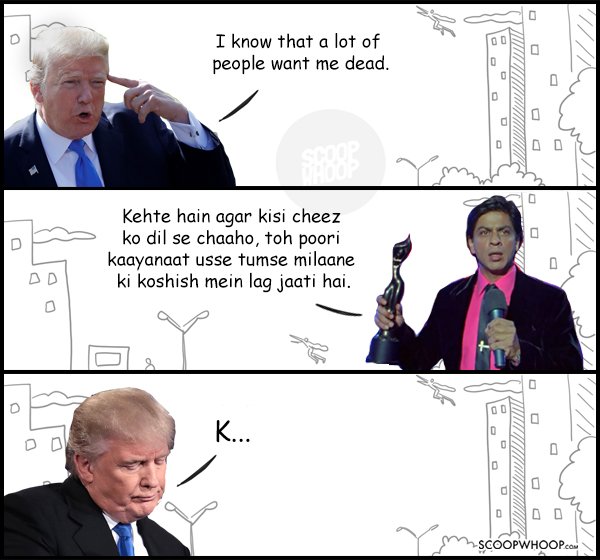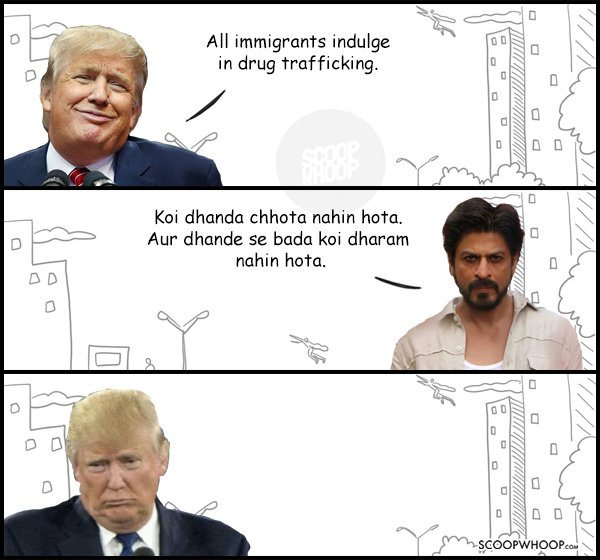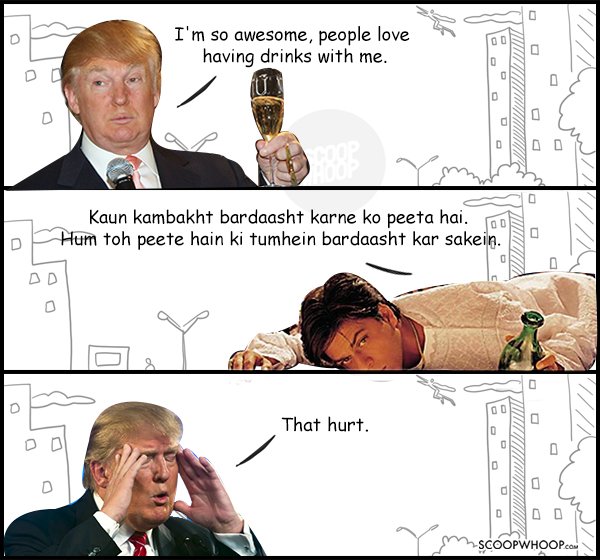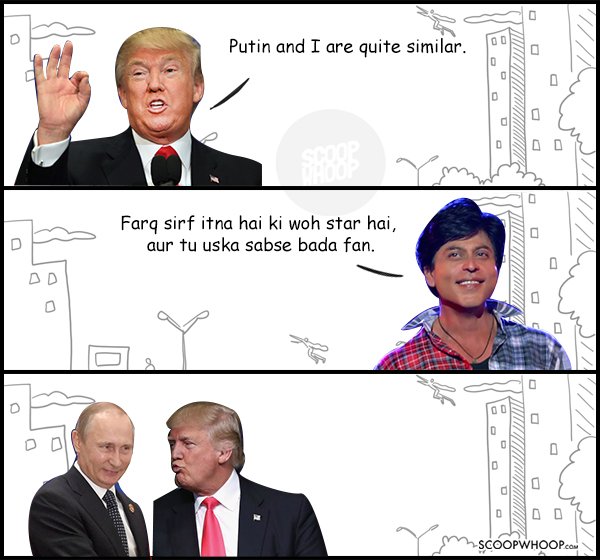 With King Khan, President Donald will totally get trumped, right?
Design credit: Mir Suhail