When Virat Kohli practices in the nets, Ravi Shastri watches from the sidelines. When Kohli makes a century, Shastri is the first person to hug him. When Kohli goes on a date, Shastri follows him. When Kohli goes for a spa, Shastri books a table next to him. Rumour has it that when Kohli misbehaved with a journalist recently, it was none other than Mr Shastri who like a true lover calmed him down. If this still doesn't ring a bell, then trust the ageless wonder of cricket commentary, Ghar ja Bhogle, as he spills the beans and reveals the pictures of an affair so explosive that it would put Chris Gayle's 200-run knock to shame!
"Ask Shastri to walk on fire for Kohli and he will ask: "How many kilometres?"
– Ghar-ja Bhogle
Don't believe us? Check it out for yourself!
"Hey honey, I have prepared the nets… come let's have some practice!"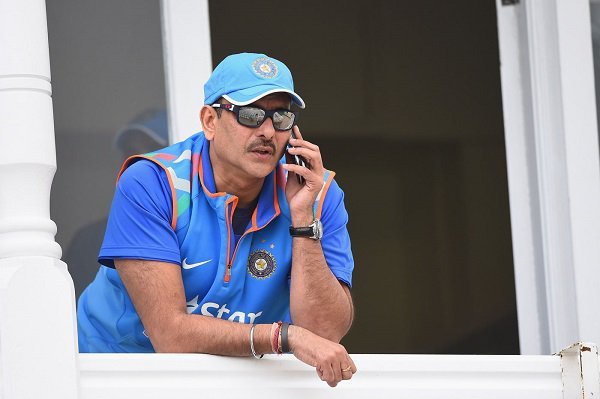 "What did I tell you last night? You need to learn to stretch it more!"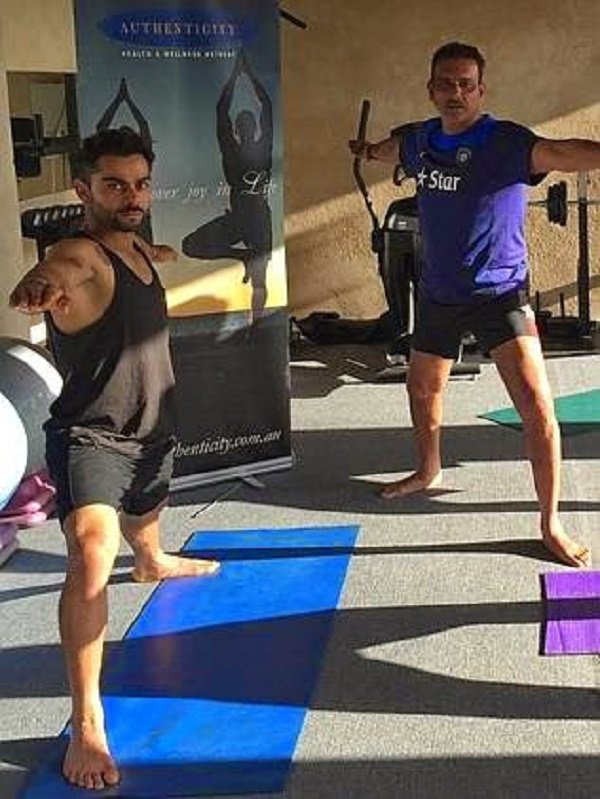 "Your back against my front… you get it?"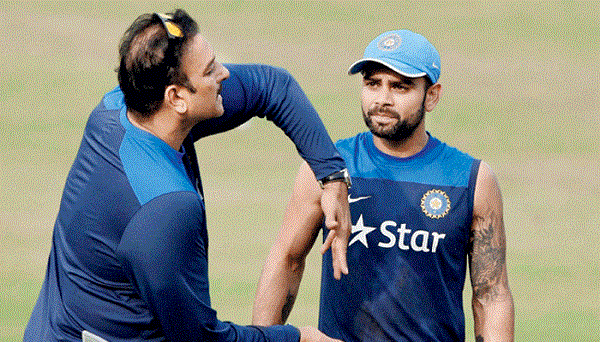 Dhoni sees all this happening from a distance…
HOLY SHIT…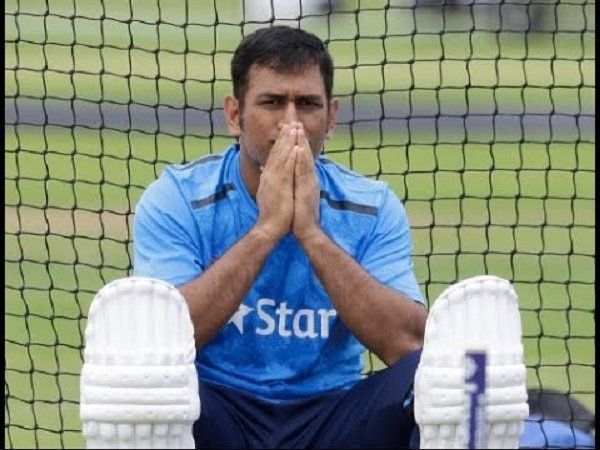 "Don't blush… I know what's going on!"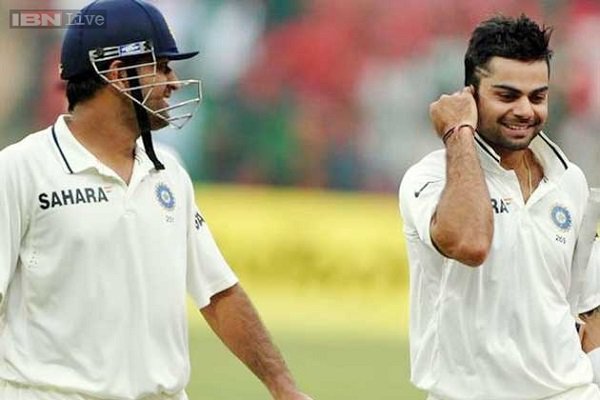 "Hey… stop stop… is that Anushka in Virat's car?"
"Somebody ask her to shut the hell up! Shastri has seen us."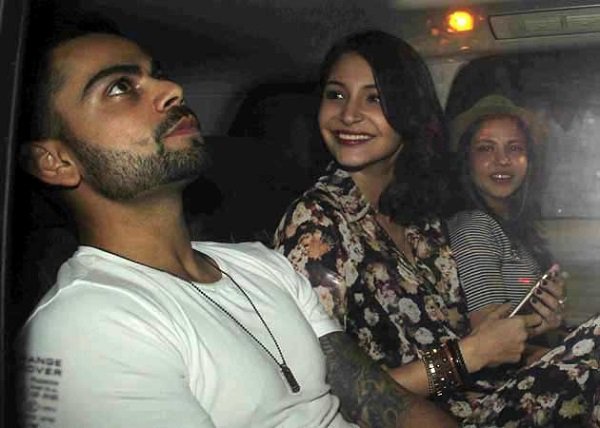 "Walk now… walk fast, he's right behind us."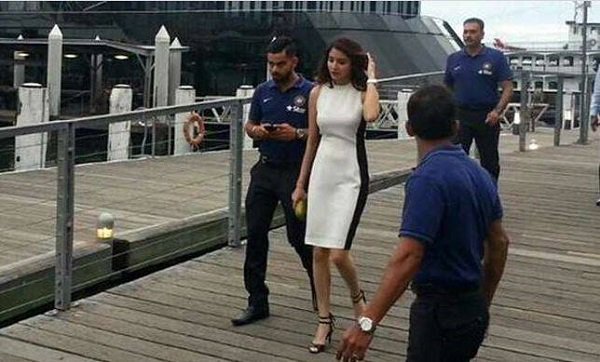 "What the hell do you think you were doing with Anushka? Cheater!"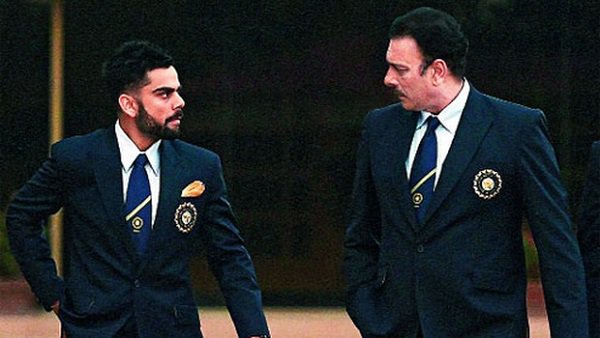 "Now pad up, you bastard. Beamers are coming your way."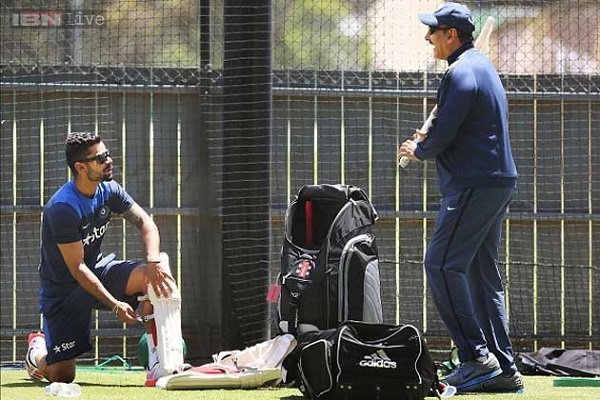 "Oh really? You think I didn't notice you getting cozy with some random uncle?"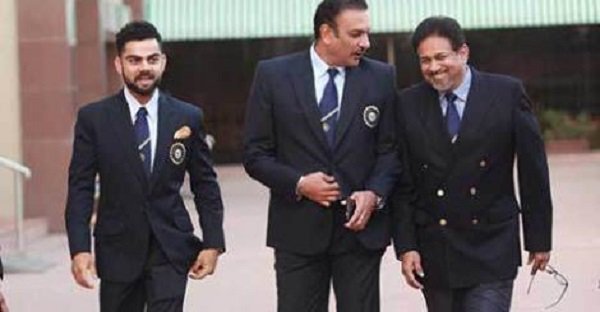 "Anyway, scores leveled… do we have the net practice tonight?" 😉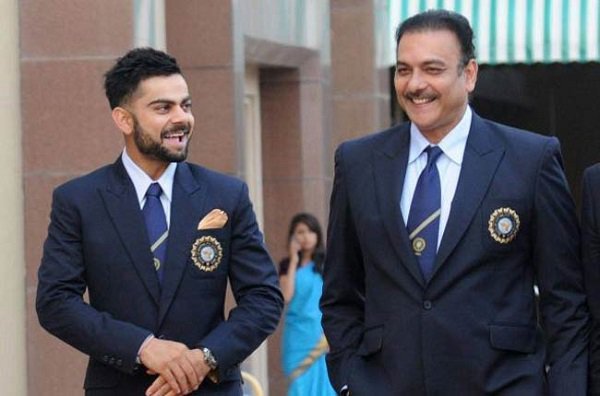 Journalist: "Virat are you dating Ravi Shastri?"
Virat: "TERI MAA KI… @#%$%$%$^&^& Oh I am sorry… I thought you said Anushka Sharma! Mistaken identity you know!"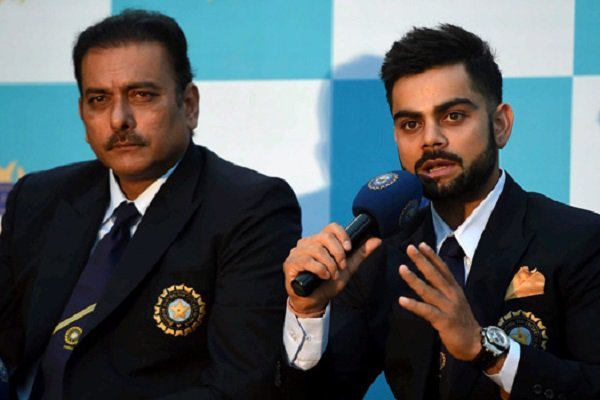 " Cheeku… tujhe bua ke liye ladka dhundne ko kaha tha… apne liye nahi!"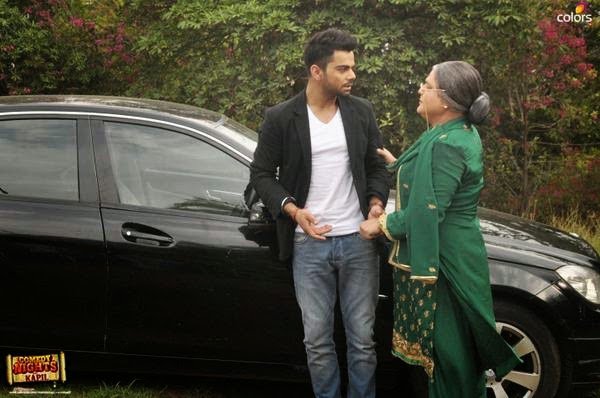 "Somebody call AIB and get this bastard roasted NOW!"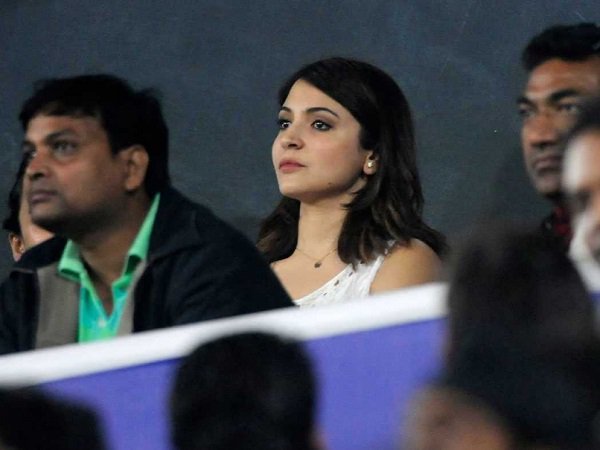 "This is it from the presentation area…
The party begins in my room, and you are not invited!"
– Ravi Shastri