Love was literally 'in the air' at this Kolhapur couple's wedding. Zehdir and Reshma decided to take their wedding to new heights and got married, hanging in the air, suspended by ropes, 90 metres above the ground.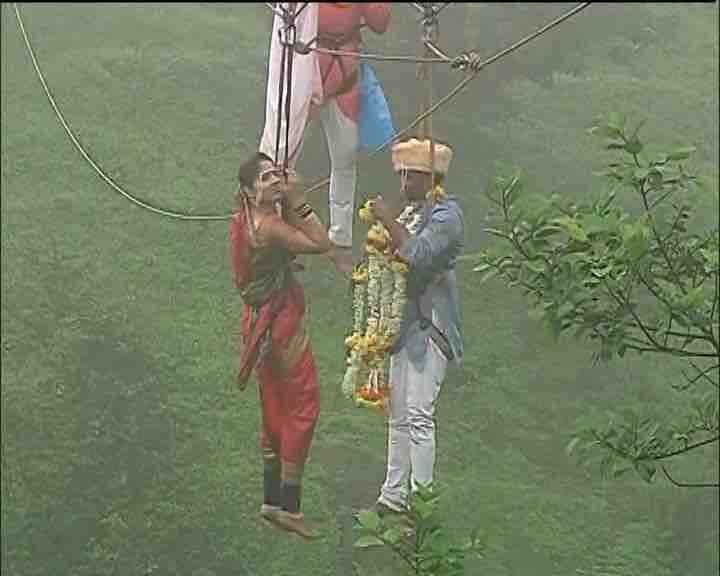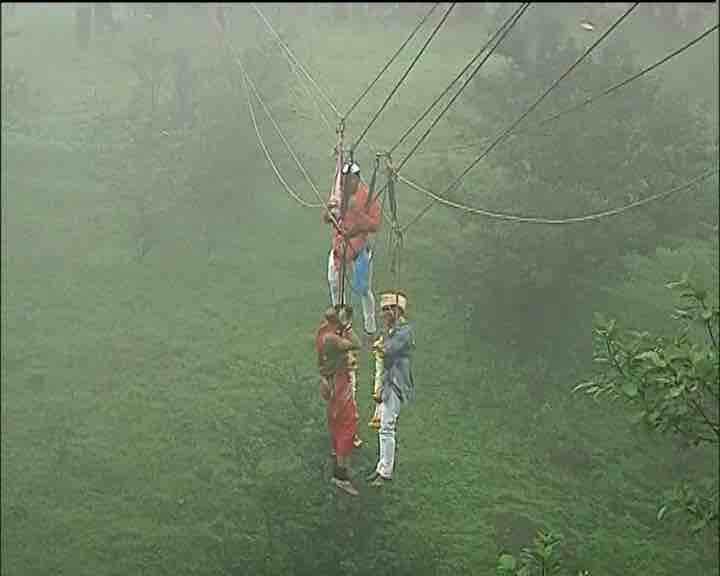 Everyone wishes they have a wedding to remember, and this is exactly what the groom wanted. 
According to ABP News, the groom said,
"I wanted to make my wedding different."
And he did indeed. Talk about making your dreams a reality man.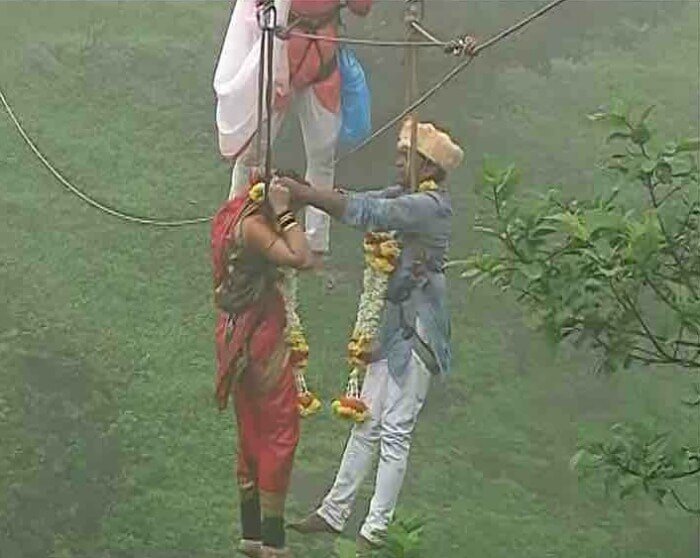 Zehdir and Reshma, both trekking enthusiasts, met each other on a trek and obviously wanted to profess their love for themselves and acrobats, all at once.
The couple may have 'fallen' in love, luckily enough, they did not fall on the ground. According to the report, all safety precautions were in place and the wedding was a smooth affair.