Stand-up comedy seems to be gathering its grip on India and doing it well. Humour, till date, remains the one way that makes everything approachable. It lets you talk about things and laugh at adversities, and maybe just gather how stupid we have been. 
It's also something that helps people relate. Like Kunal Kamra's shows, he sure knows his game. Be it Uber drivers who never get the location right or the incessant saving for calamities that almost comes as tradition, this man knows how to weave his stories to give your belly a tickle. For example, people in the city tend to think there's nothing beyond it. So when someone asked him if he'd perform in Indore, he lost his quirky shit.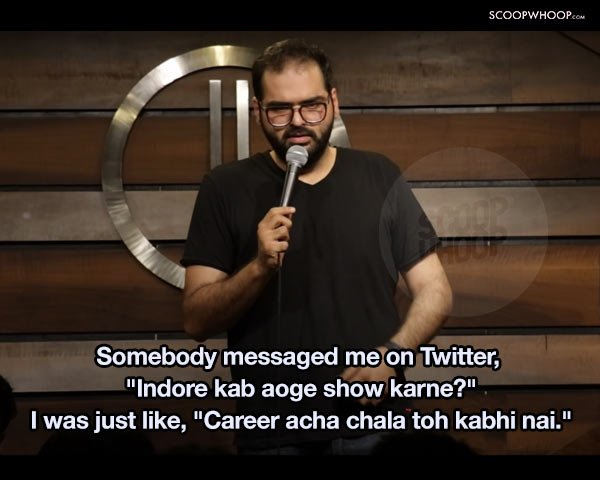 When you really think there's nothing beyond your 'big city with skylights'.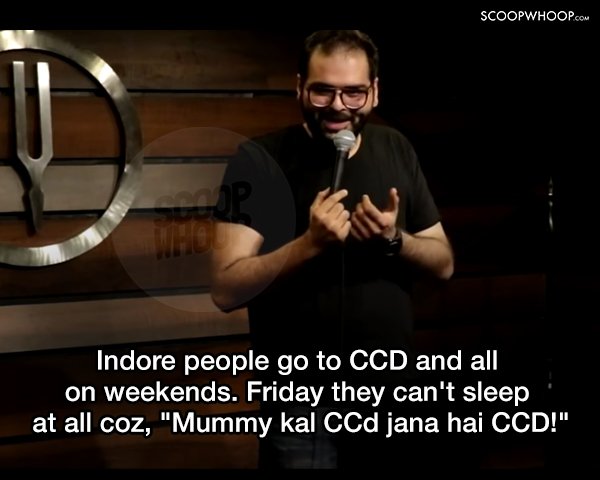 Talking about married couples in Bombay, he says that the men have these women in their lives only because they live in Bombay. Bombay is their ticket to winning a woman over.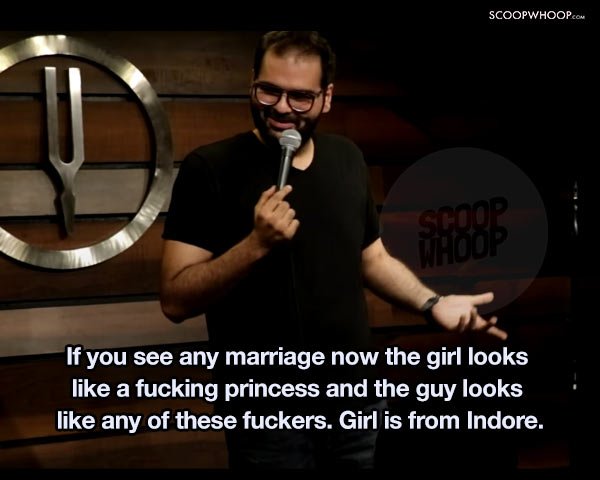 If anybody out there has had to meet and convince the father of the bride as to why the love of your life deserves you, you'll totally relate to this snippet.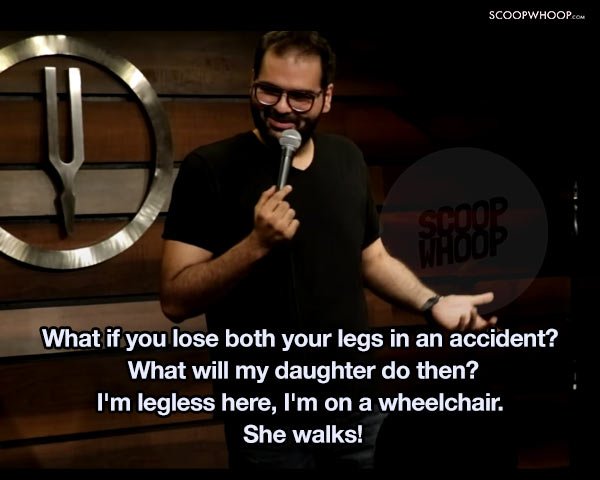 Reasonable much?
He then goes on to take the obsession we have with Indian-ising everything. We just can't take things as they come, can we?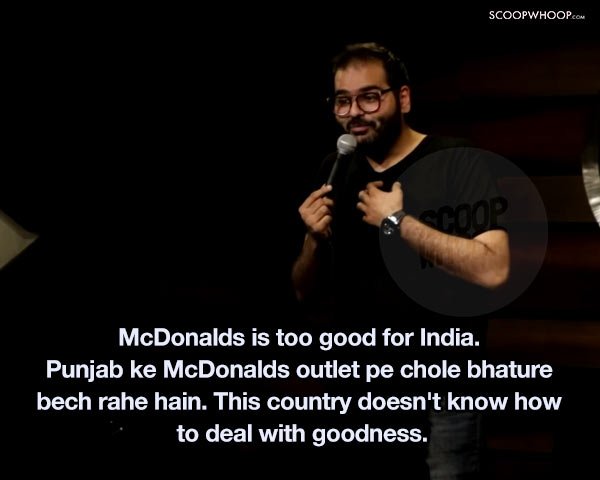 Uber drivers have accrued the wrath of so many comedians, the company should really be doing something about it.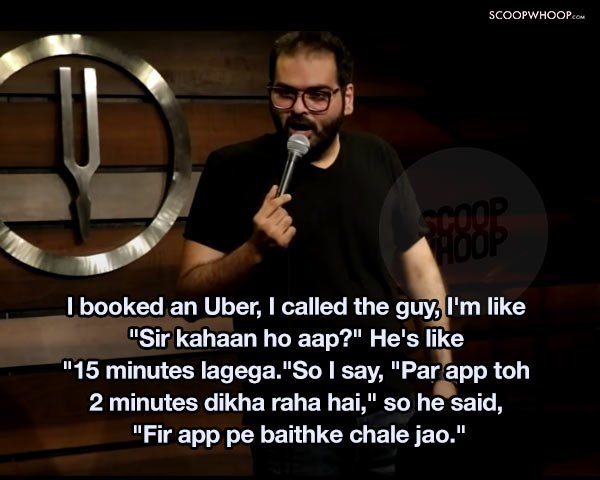 And then Kamra goes on to analyse the taunt, which is just GOLD.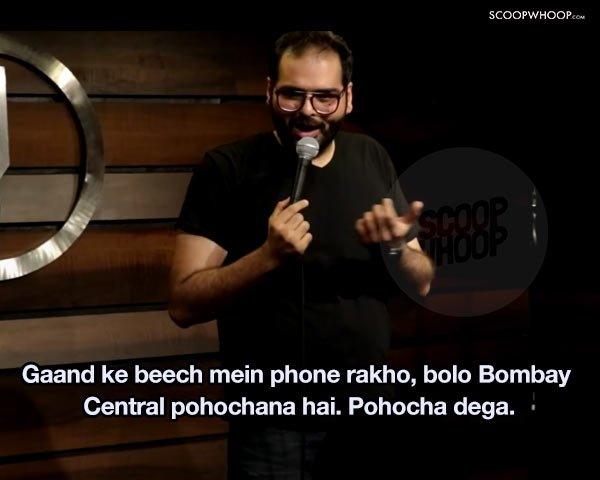 Every Indian middle-class family ever. Like, really.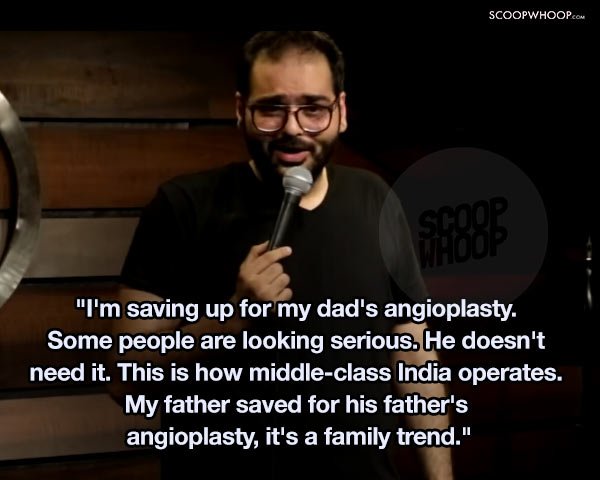 Yet another Uber driver masterpiece, because let's accept it. They kind of have become a bane of our existence.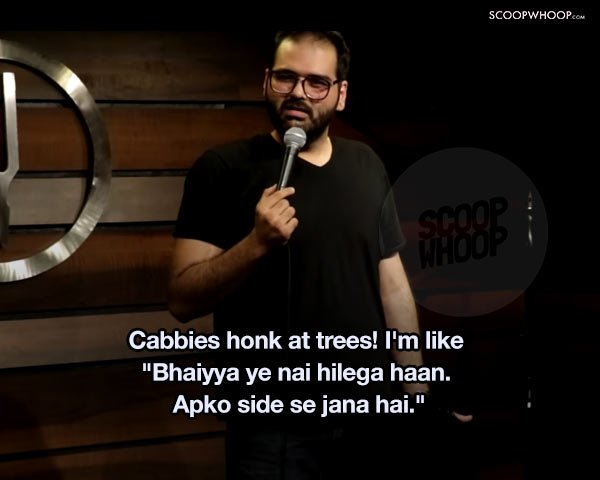 Everybody after demonetisation. All of us.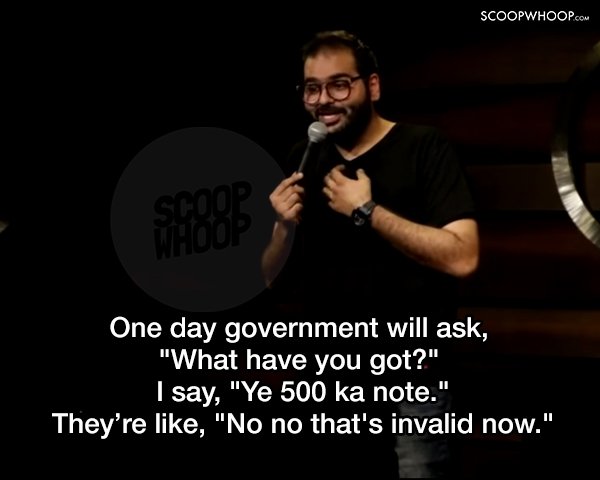 When they called students dangerous.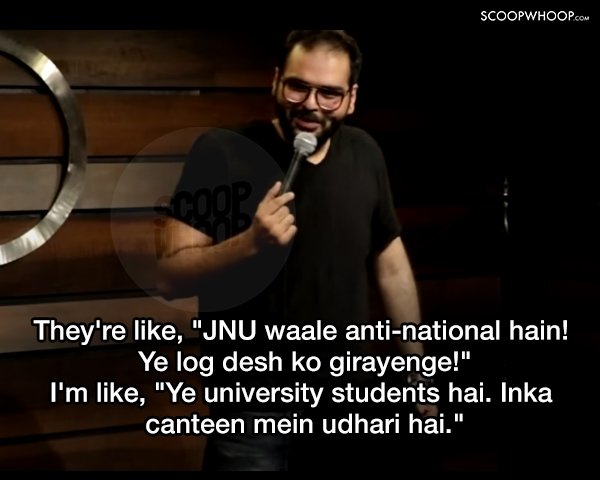 University students. Powerless, unarmed university students.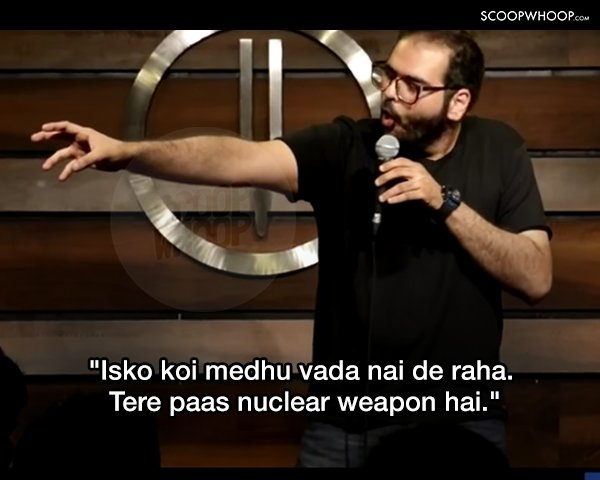 And let's accept it. There's no other place that'll give you variety or diversity enough to make the amount of content we do. Abaadi hi itni hai, kuch toh hote hi rehta hai.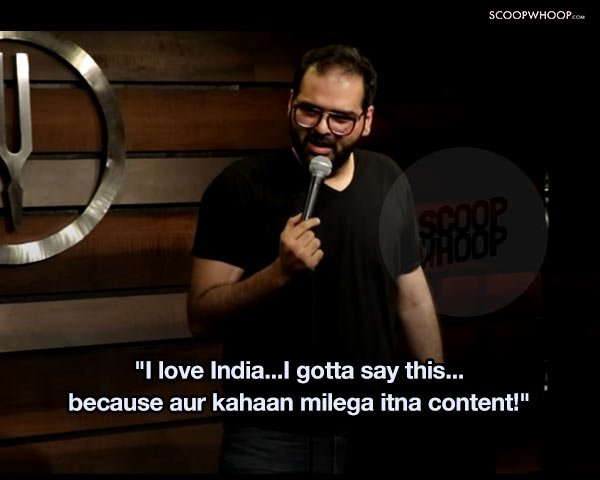 Here's a video of this funny, funny man.