Bollywood in late 80's did not have the technology or animation to create disasters like 'Bhoot Returns' or 'Creature 3D'. Horror movies back then, had to rely solely on poor acting skills, bad story writing and horrible make-up to scare away the audience.
Here are some 'horror' movies from Bollywood that used the generic formula to scare the audience, but turned out to become laughter riots. Watch and laugh.
1. Saamri 3D
Mama Takleefchand kills Dharmesh who returns as Saamri and kills everyone. The funniest thing about the movie is that it is in 3D.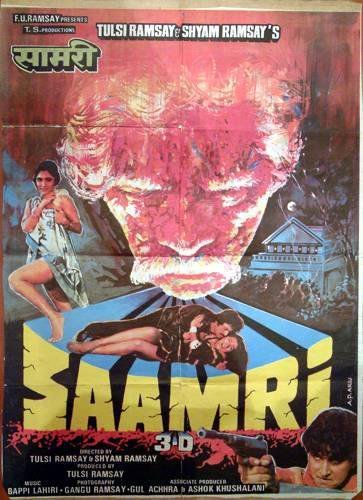 Photo source | cinemarx
2. Dak Bangla
Just FYI, the guy with the red face, is a 'Mummy'.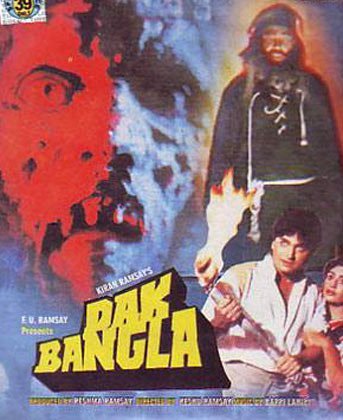 Photo source | ibnlive
3. Mahakaal
A demon, that looks a lot like 'Shahenshah' with a nail fetish, is tormenting Anita. Of course Anita has the last laugh because, well, Archana Pooran Singh!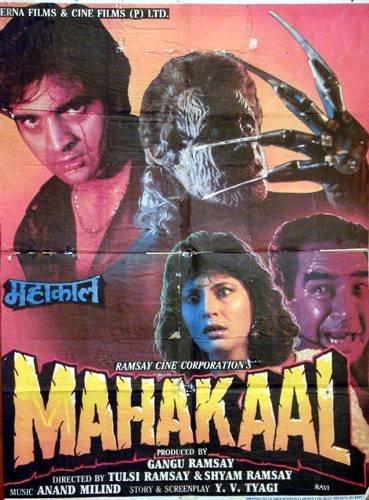 Photo source | filmweb
4. House No.13
So this house, that was numbered 13 by the housing authorities, was haunted. When a family moved in there, evil stuff happened. Things like, the fake 'Mona Lisa' painting in their bedroom started developing serious skin rashes. So, yeah.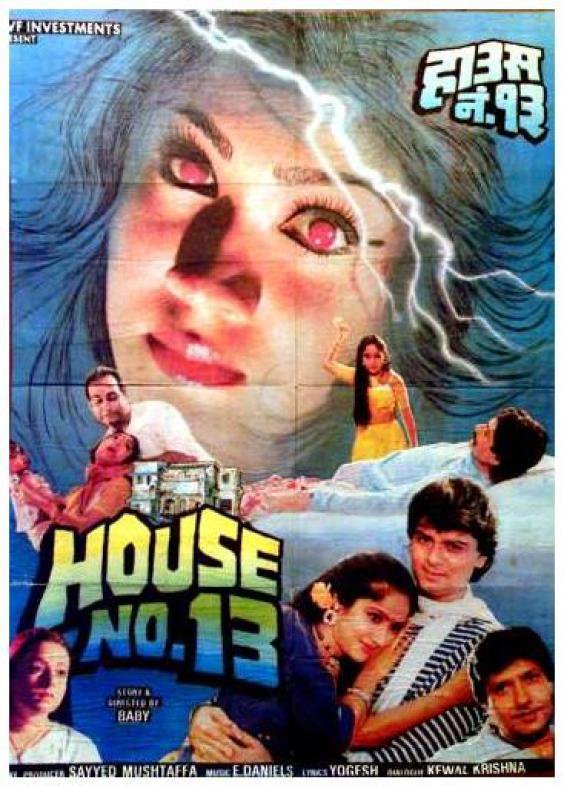 Photo source | spookybollywood
5. Papi Gudia
The movie features a horrific, irritating creature that creeps you out. And the 'Papi Gudia' is there too.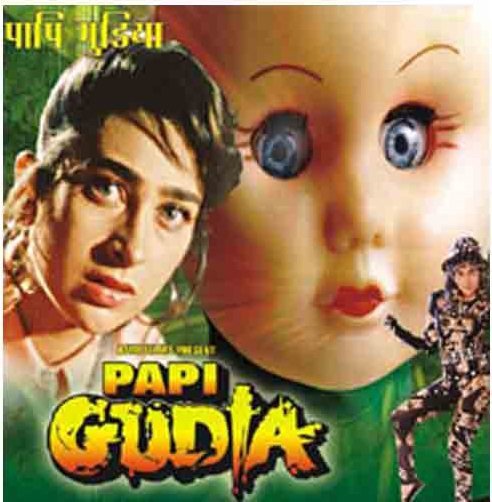 Photo source | snapdeal
6. Khooni Ped
It's about an obscure tree that kills people. It's more like an evil ' Ikchhadhari ped '.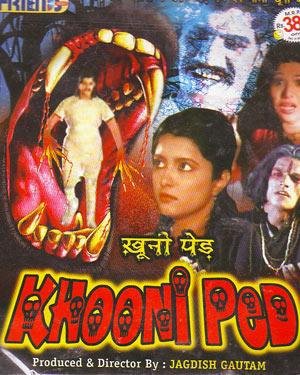 Photo source | webmallindia
7. Son of Dracula
He's the most popular son after Jesus and Prince Charles.
Photo source | livewatchmovie
8. Kabrastan
A man, whose face was disfigured with acid before his death, returns as this disfigured ghost, because consistency is important. Then he kills people.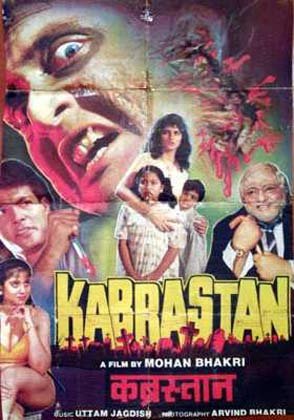 Photo source | onlinewatchmonies
9. Purana Mandir
Lover duo reaches a village and meets this demon. So they make out and fight the demon. Demon looks funny.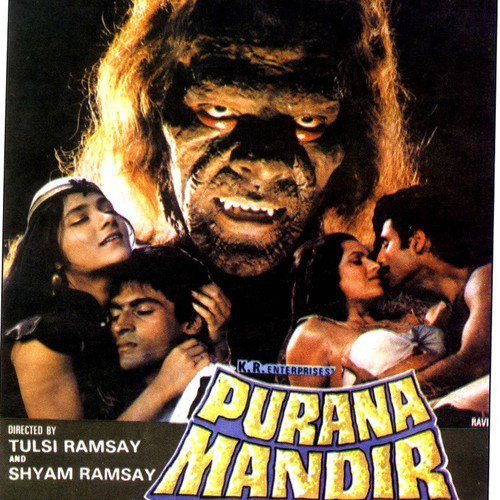 Photo source | desimartini
10. Jaani Dushman
Three men, together with a vampire(Rekha), fight an orangutan.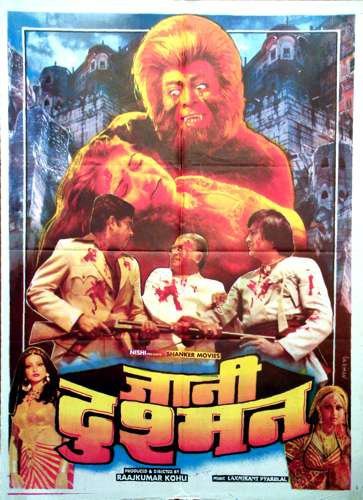 Photo source | monster-international
11. Darwaza
Suraj and his rope climbing girlfriend, encounter a cross eyed demon who has been tormenting his family for 3 decades.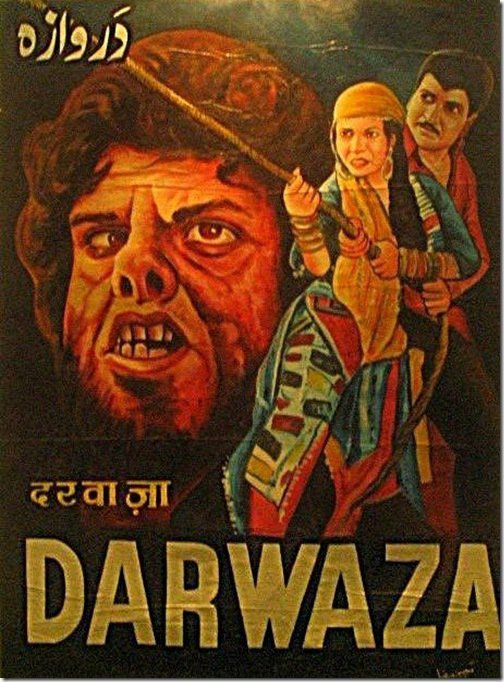 Photo source | webjunk
12. Khooni Murdaa
Some college students accidentally kill an obsessive lover. He returns and kills them one by one. Also, music by Bappi Lahiri.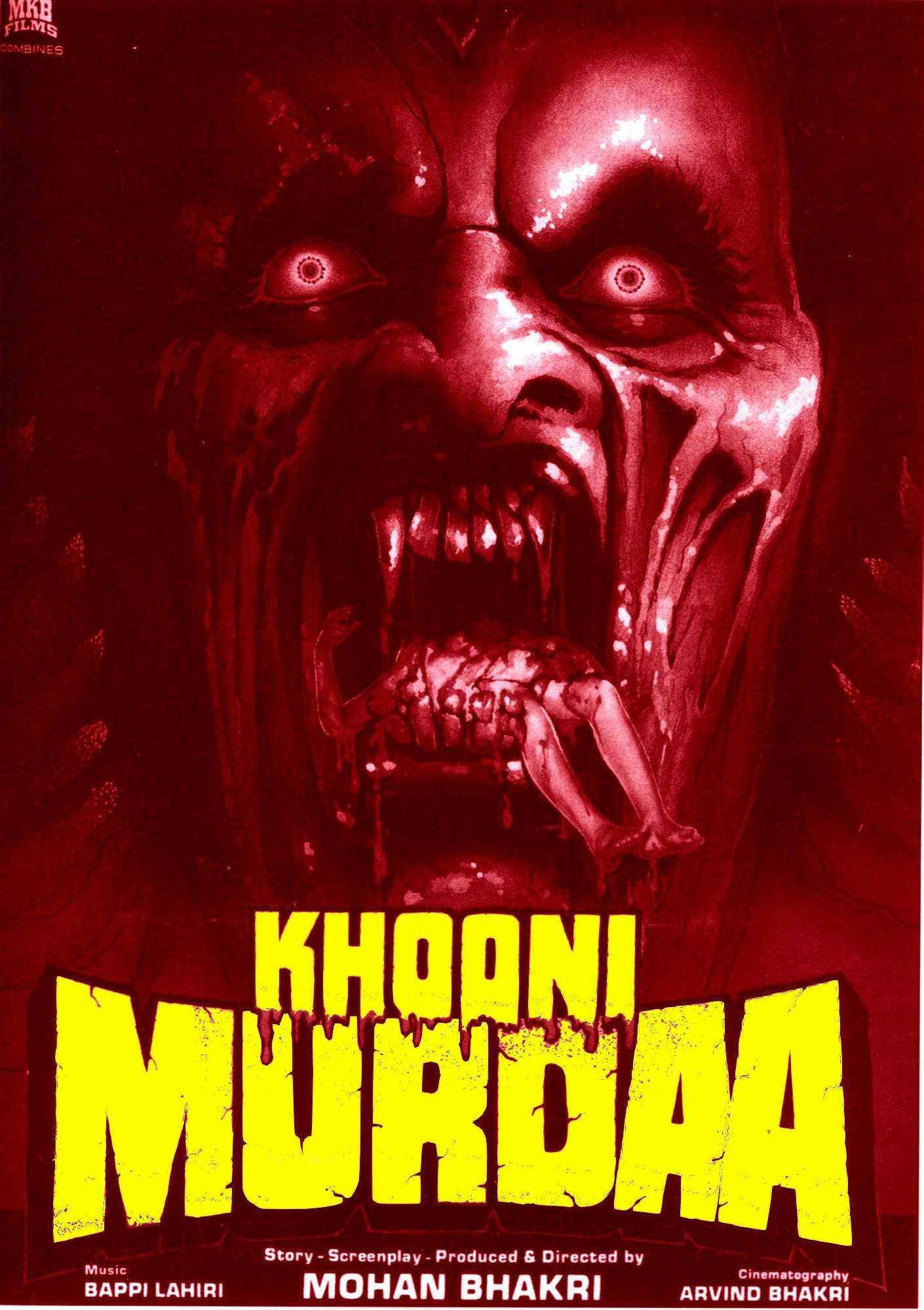 Photo source | grindhouse
13. Bandh Darwaza
Lajjo refuses to give up her daughter, Kamya, to the demon, Nevla. Nevla is buried in a coffin, but resurrects later to haunt Kamya. Nevla looks the same before and after death.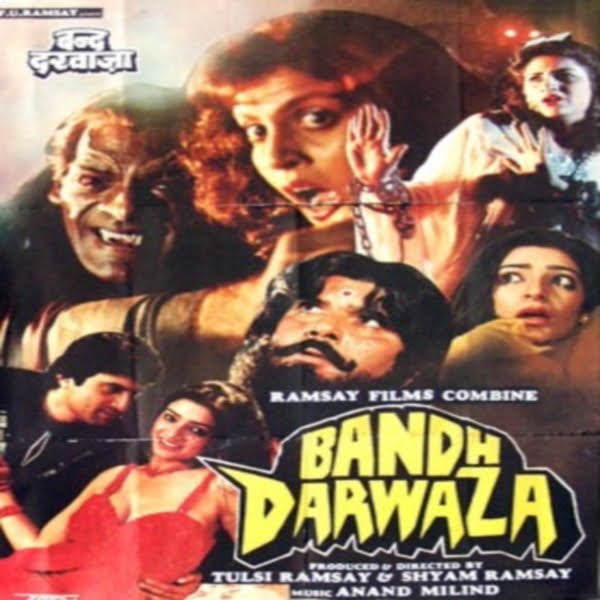 Photo source | anandmilind
14. Shaitani Ilaaka
No, we are not talking about a park. The movie is about a deadly demon that looks like a less hairy Anil Kapoor, but is afraid of the holy trident( Trishool ).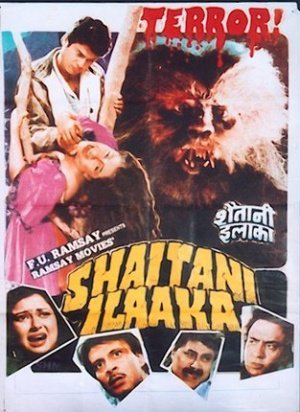 Photo source | mobclips
15. Purani Haveli
Kumar buys off an old mansion that has a hidden human-eating monster. The monster is really old too.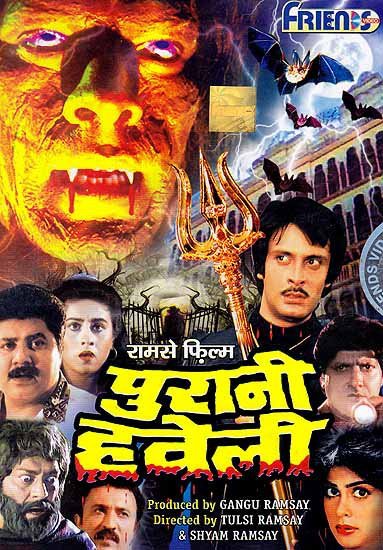 Photo source | exoticindiaart
16. Phir Wahi Raat
Dr.Vijay, Asha and Shobha go to a haunted house in the country side to celebrate Asha's bithday, because that's a cool thing to do. As expected, Asha is haunted by a female ghost who wants to kill her.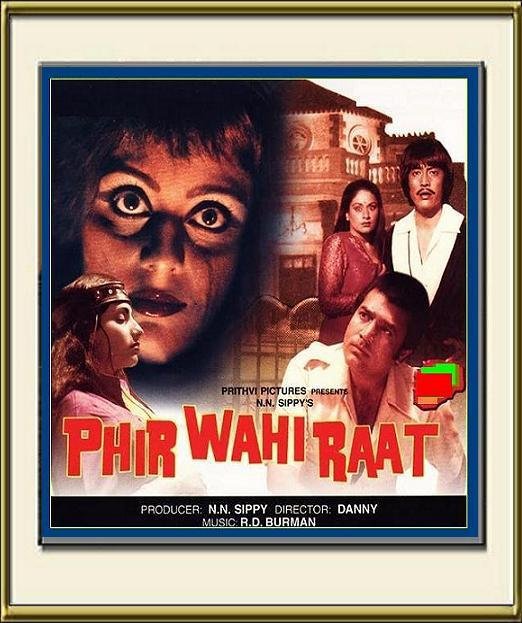 Photo source | fanpop
17. Do Gaz Zameen Ke Neeche
A cheating woman kills her handicapped husband with the help of her lover. Hence, Green Goblin comes to kill her.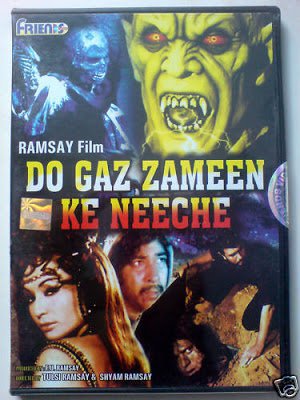 Photo source | mywibes
18. Khooni Panja
It's a rip off of Evil dead that is so bad, it will even embarrass copy paste-rs like Pritam.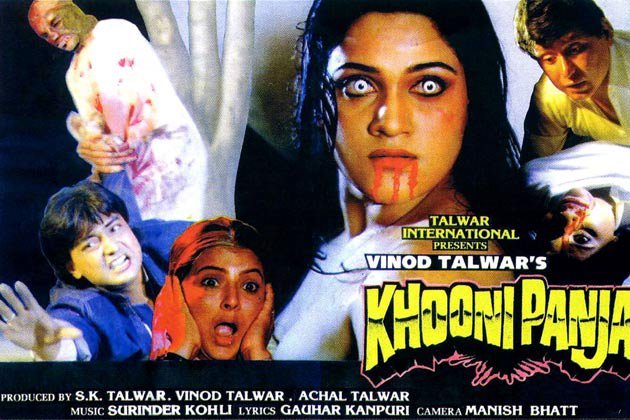 Photo source | ibnlive
19. Veerana
My personal favorite, this woman is paler than Pillsbury dough boy. The monster is average looking.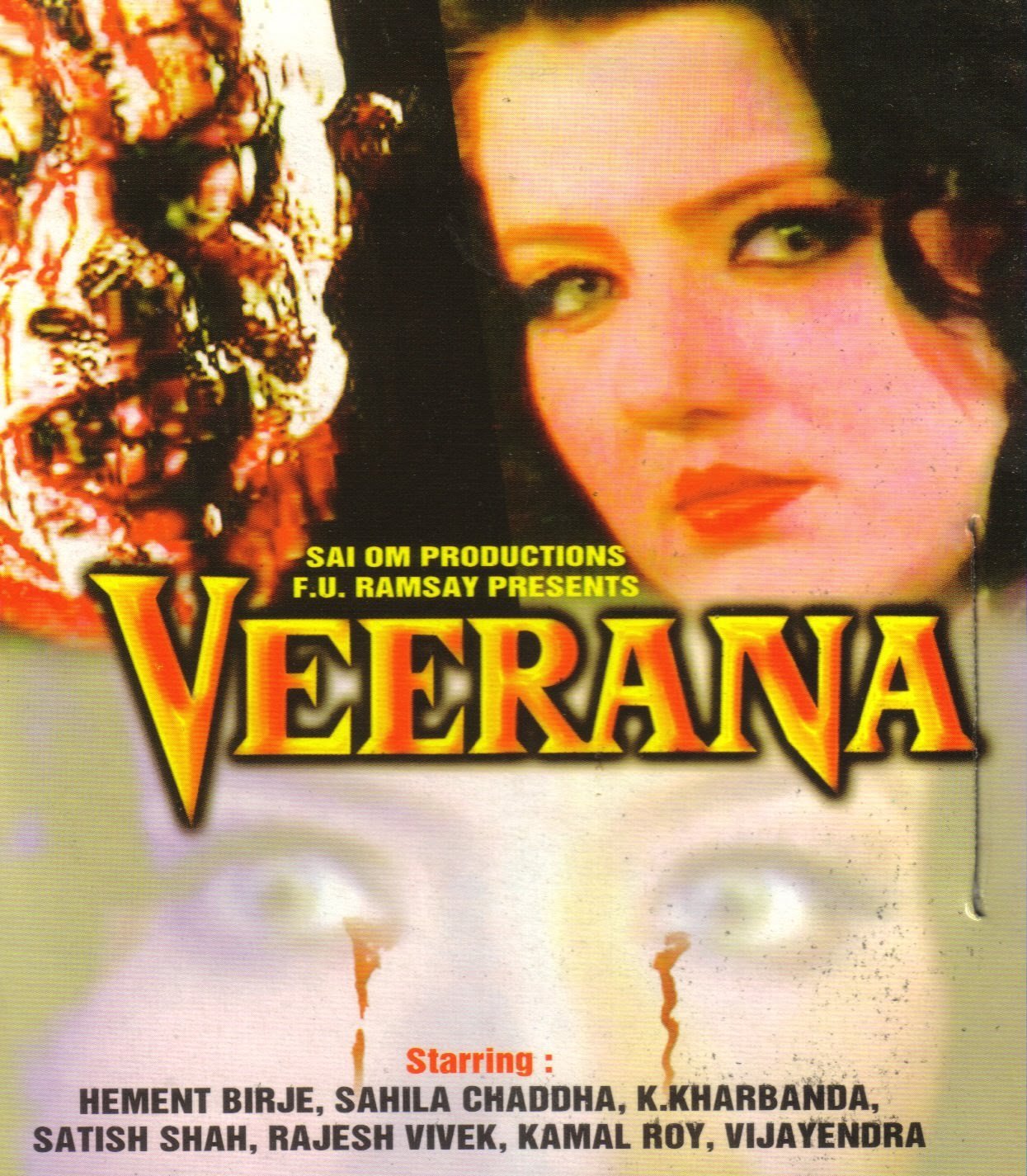 Photo source | wikipedia
20. Pyasa Shaitan
The wiki page says "Kamal Hasan plays a vamp in the movie." But of course, men do weird stuff when they're thirsty.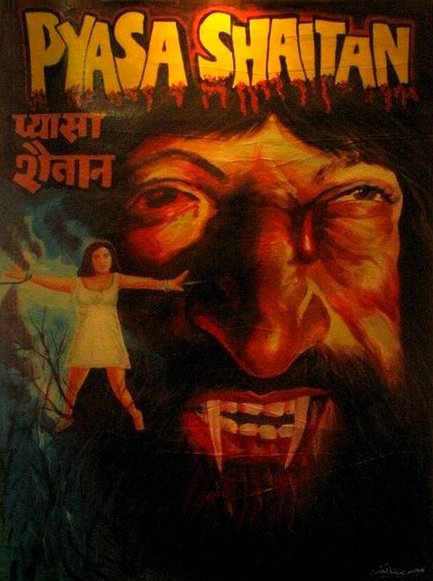 Photo source | highwaves
21. Khoon ki Pyaasi Daayan
Her nails and teeth were done at the same hardware store.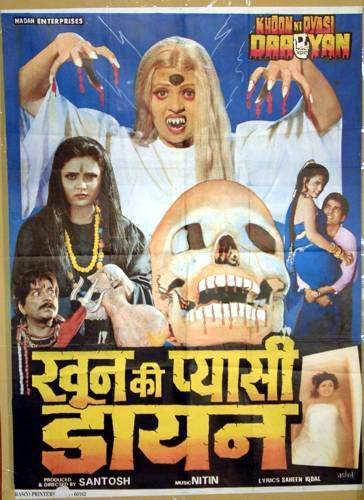 Photo source | flickr
I hope you guys go on to watch these gems and laugh your ass off. Please let me know of any other classics I may have missed. Peace.