The odds are in his favour. 
I've heard of many extreme level dating app stories but never heard about something like this. So recently, a man from the US created a dating app called 
'Singularity'
 in which he's the 
only guy
 allowed. Honestly,genius way to cut the competition.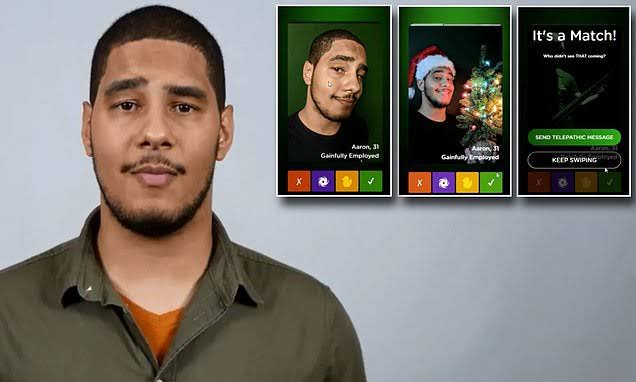 His name is Aaron Smith. He's a 32-year-old guy from North Carolina who asked his best friend, Scott McDowell who is a software engineer to develop this app for him. 
According to them, they wanted to have some fun because as everyone knows online dating scenes can be disappointing sometimes. Here's what Scott told the media: 
All of us who have done online dating in some sorta way can all relate to the fact that it really does sometimes suck. 
When asked about why did he created the app exclusive for him, Smith said: 
The biggest problem with the other apps is that my face is not featured prominently. If life gives you lemons, you should first make lemonade. Then make sure no other companies can produce or distribute their own soft drinks. So the only game in town is lemonade. Hopefully it will give people a chuckle about just the absurdity of what we're reduced to as a society. 
They also have produced a promo video that has got over 40K views. Watch here:  
So no matter how many swipes girls do on this app, they'll only see different versions of Smith. His ad says "Singularity saves you countless hours of swiping by just matching you with me".
Genius, isn't it?