Doesn't matter whether you're a boy or a girl, we've all 'played' with ourselves every now and then. 
You know, beaten around the bush.
Polished the sausage.
Tamed the shrew.
Been our own best friend.
You get the idea, right?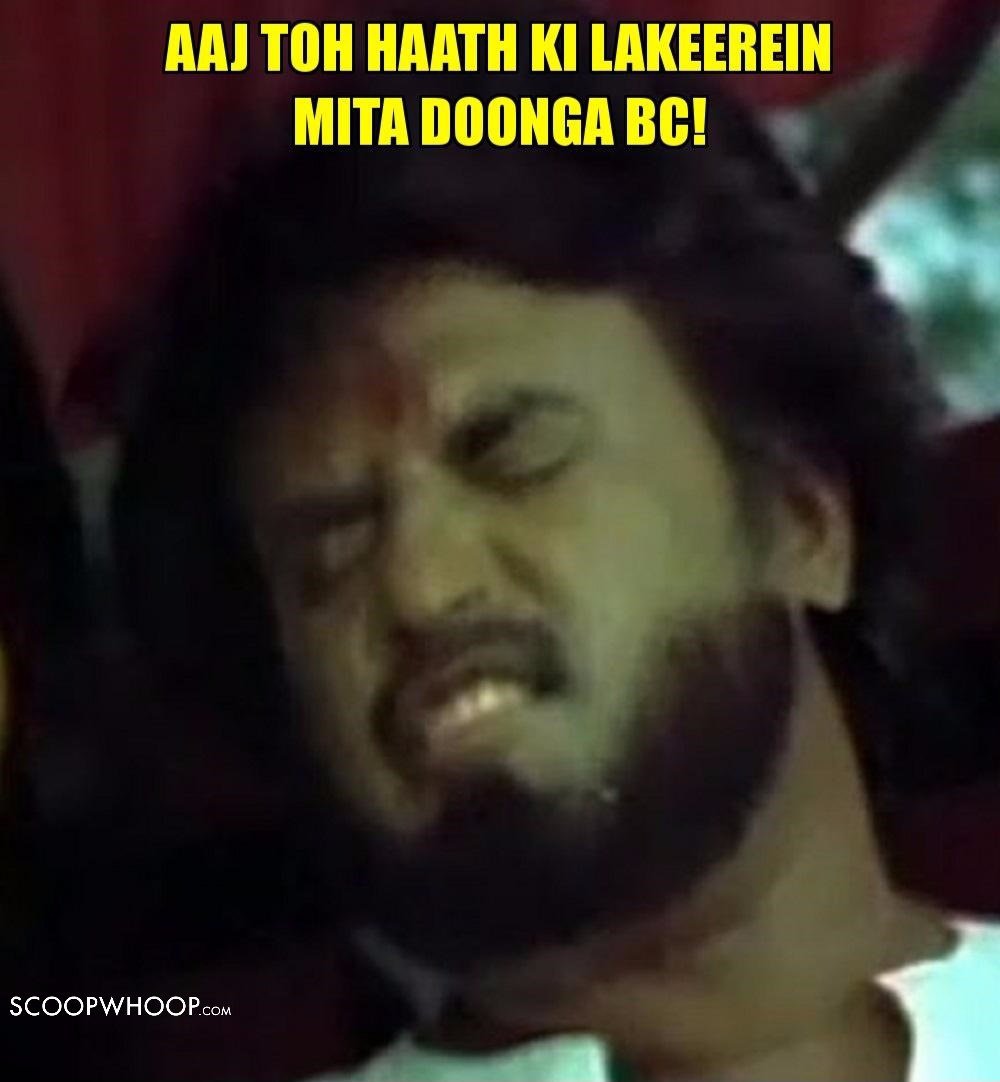 However, recently we came across this circular (the authenticity of which we cannot guarantee) that's doing the rounds on the internet. It has allegedly been issued by Manipal University.
Dated 20/12/2016, the circular seems to be prohibiting students from masturbating in the bathroom since it 'clogs the shower drains'. 
Let's take a moment to wipe that horrendous imagery from our minds. The image was found on Reddit and Twitter.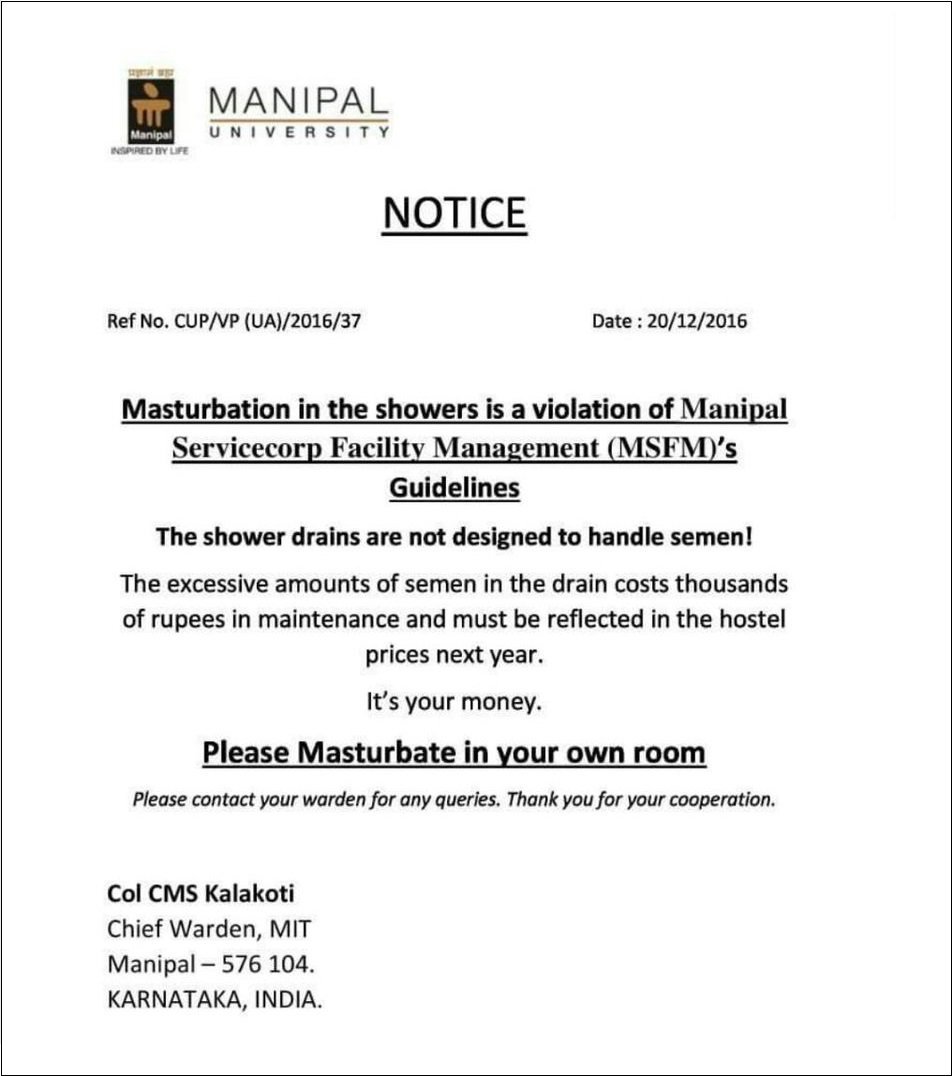 Well, atleast it encourages students to 'help themselves' in their respective rooms.