We've all, at some point of time or the other, tripped on Gunda? We've all collectively lost our minds everytime Bulla came on screen and proclaimed how he loves to keep it khulla. For the longest time ever, Gunda has reigned supreme as the undisputed king of the so-bad-it's-good genre.
And now, we've finally found a worthy competitor for the throne. Ladies and gentlemen, we proudly present…
 …In and as…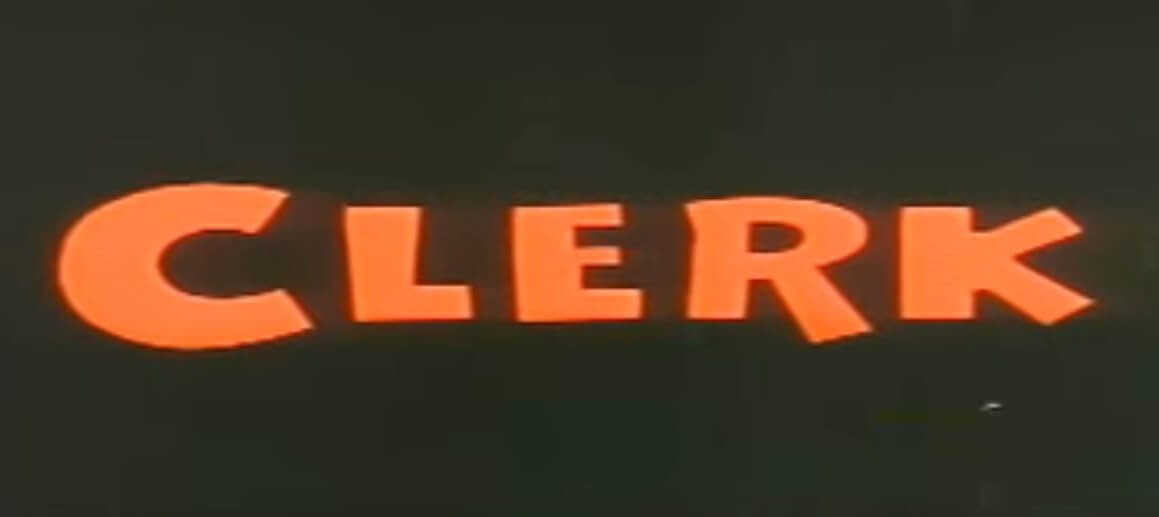 Released in 1989, Clerk was directed, produced, written, edited and seen only by Manoj Kumar.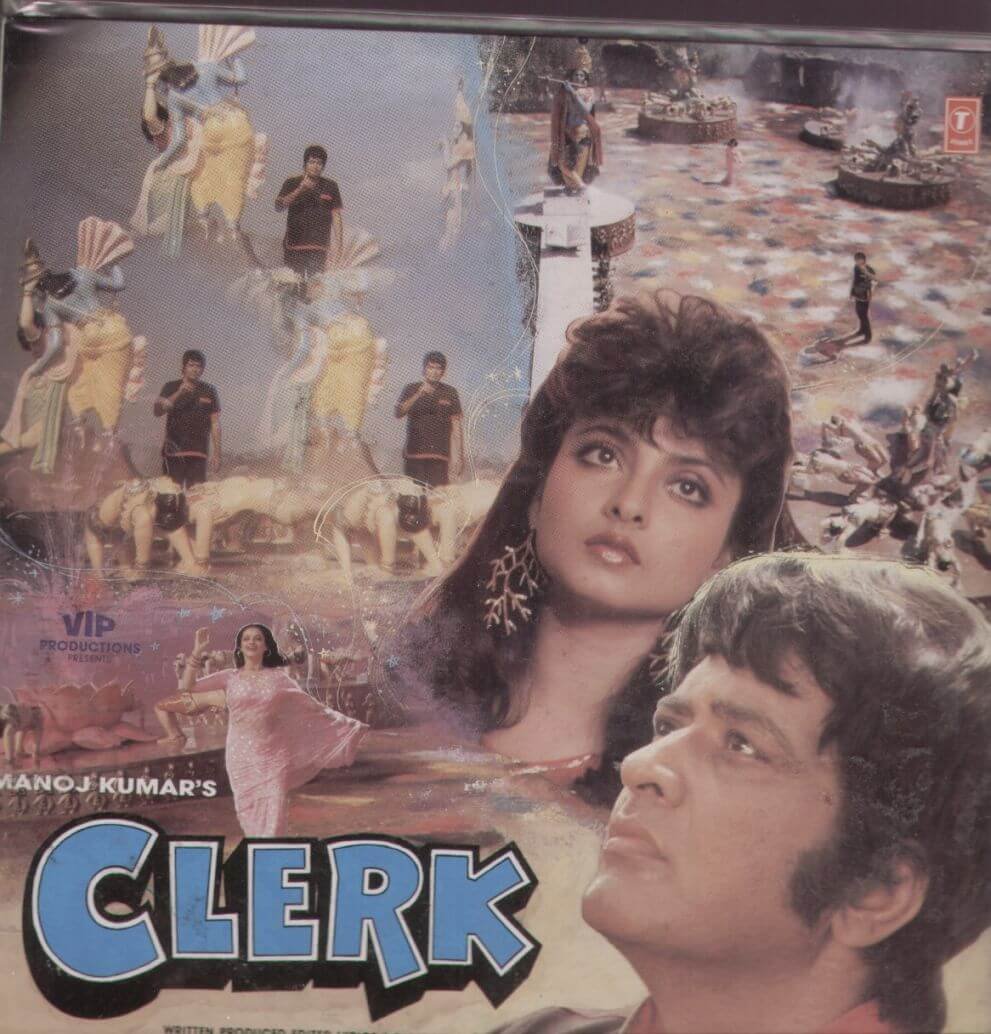 The film had a stellar star cast comprising of Ashok Kumar, Rekha, Satish Shah, Rajendra Kumar and a slightly overweight Shashi Kapoor.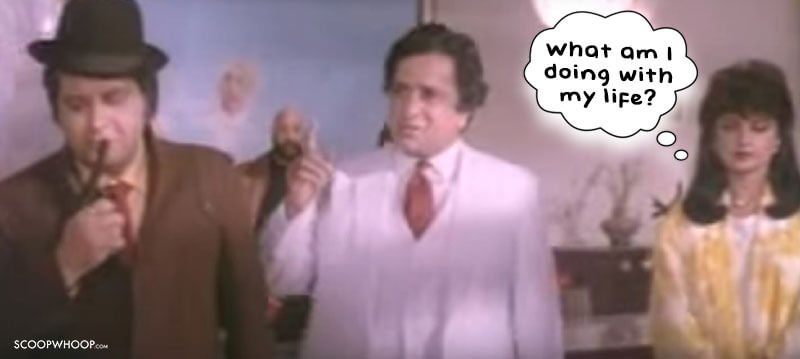 Manoj Kumar plays Bharat, a hapless, honest clerk (you know that because he says 'main ek maamooli clerk hoon' after every 5 minutes). 
His boss (Satish Shah) refuses to give him a promotion because neither does he take bribe, nor does he let anybody take it.
#KebabMeinHaddi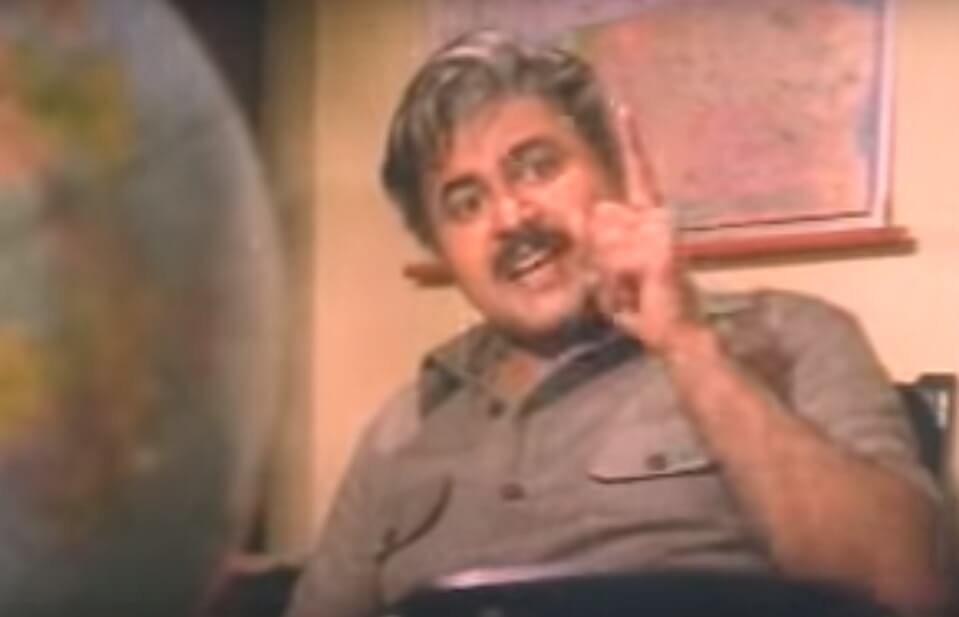 Bharat is also extremely poor and is often heard saying 'Lagta hai aaj raat fir se bhookha sona padega.'  
Which is funny because he's also shown to be a chain smoker. And his brother is seen drinking expensive alcohol every night. They could've bought food instead. But I guess, priorities.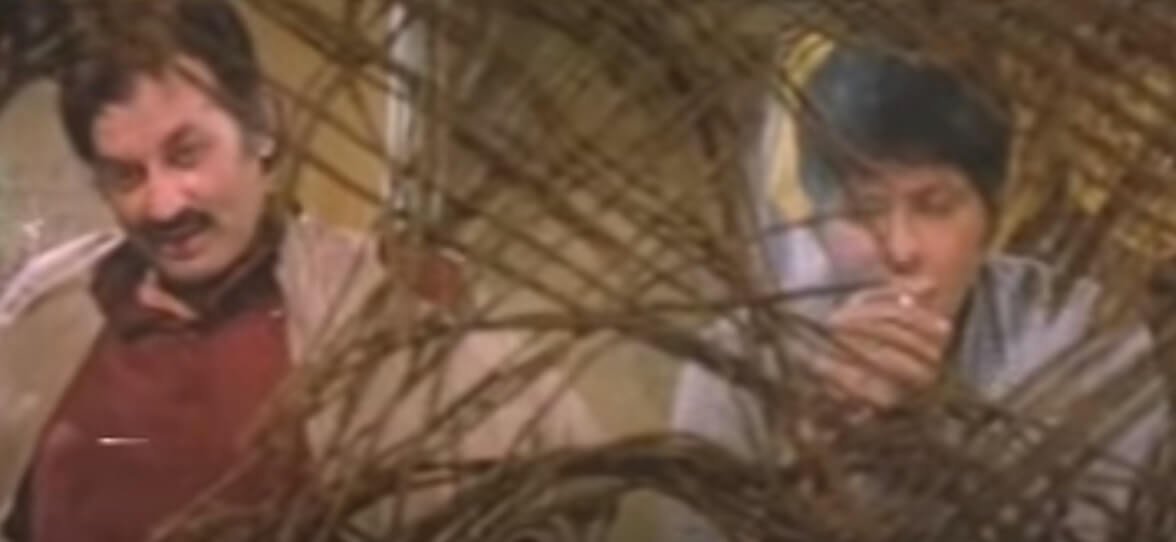 Bharat's brother Ram used to be an Indian Air Force pilot but lost his leg during the 1962 Indo-China war.  
He has now become a hardcore drunkard who likes to recount the horrors of war everytime he downs a peg or two.
Every. Fuckin'. Time.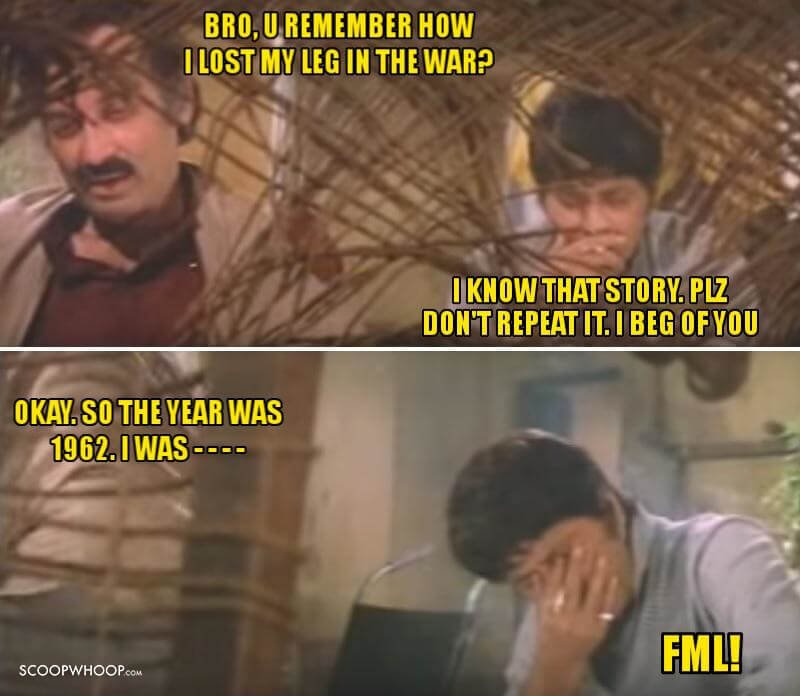 Ram is also super skeptical of his wife and strongly believes that she's cheating on him because she 'goes out every night wearing her suhaagraat ki saari.'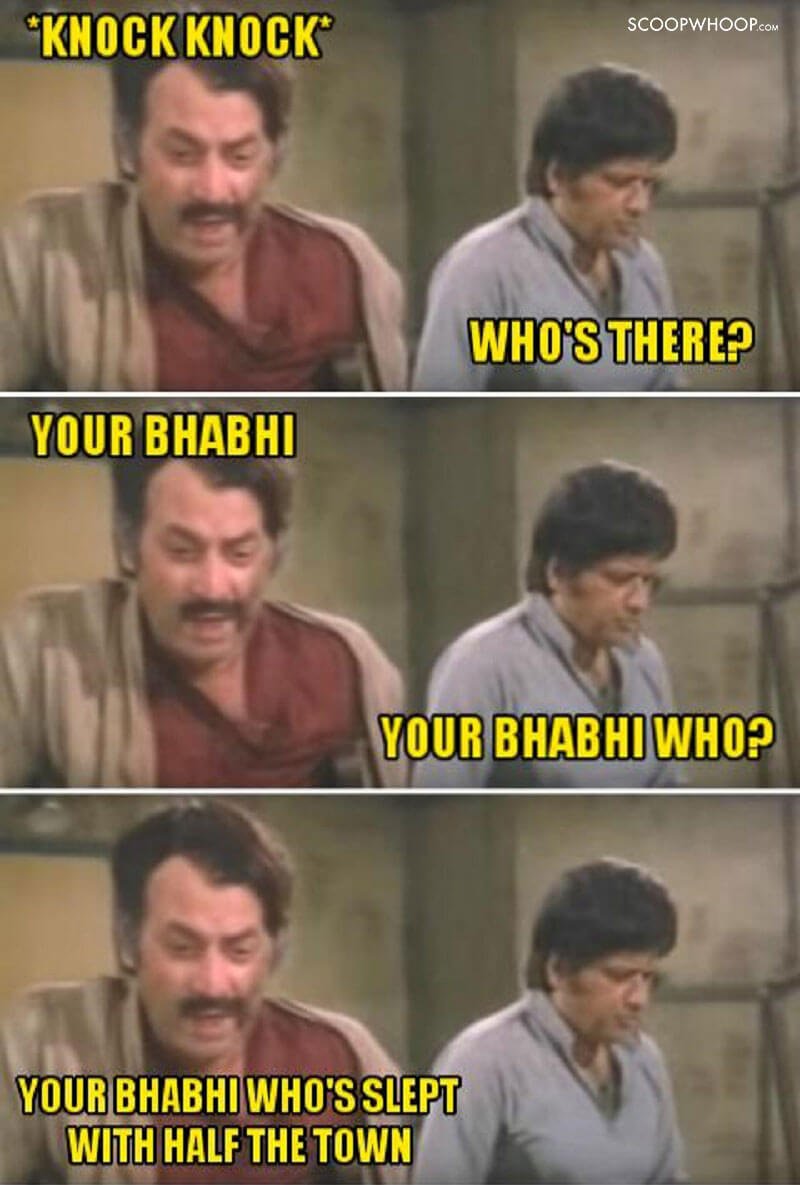 The film has endless numbers of scenes that'll make you thank the lord for the invention of cinema.
Take for example this one scene where Bharat and Ram's father Satyapati (played by Ashok Kumar) gets a massive heart-attack.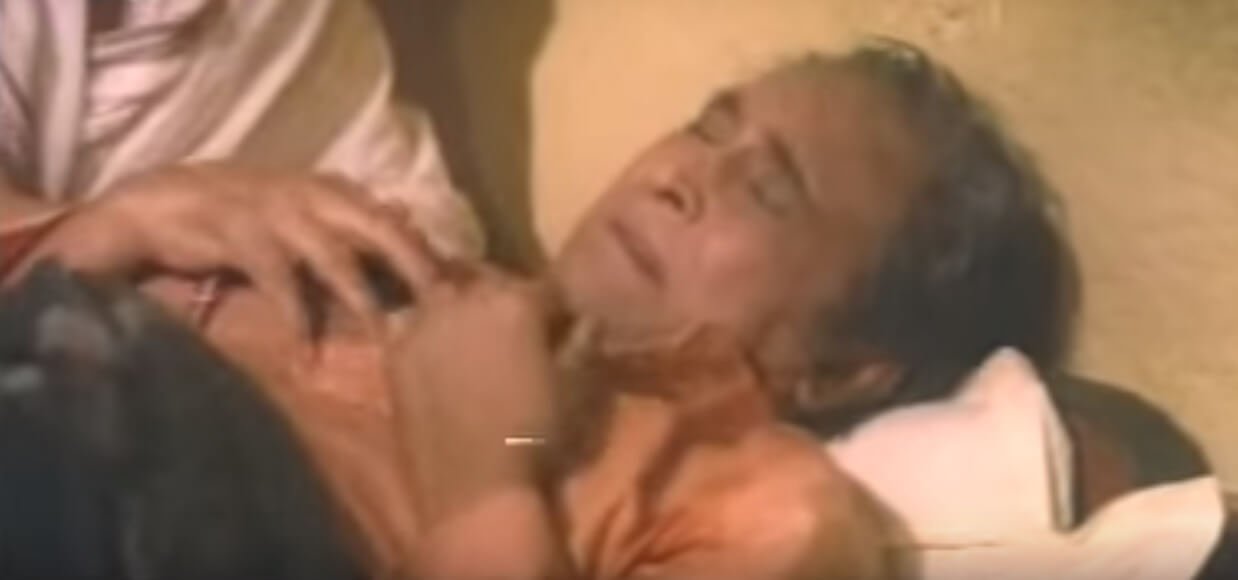 The doctor refuses to come because the family doesn't have money to pay his feeeeeeees (this is exactly how it's said in the film). Because clearly, the brothers have spent it on alcohol and cigarettes.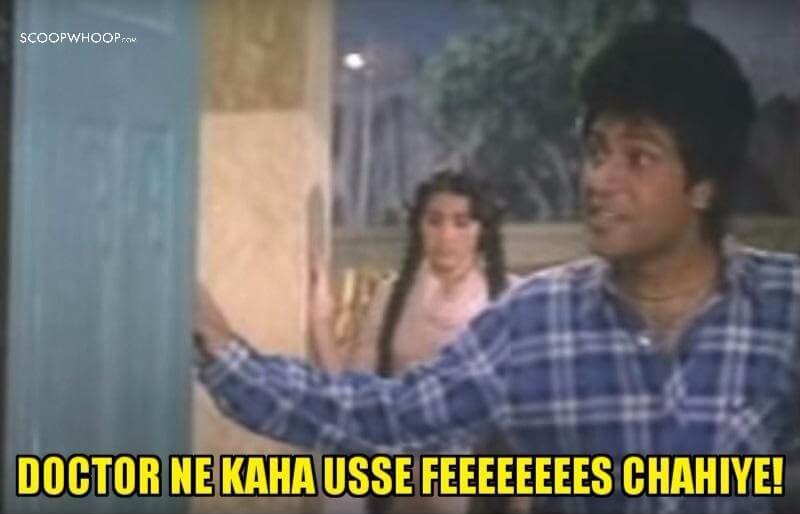 So Bharat does what any dutiful son would've done.
He plays the song Kadam kadam badhaaye jaa to revive his dying father.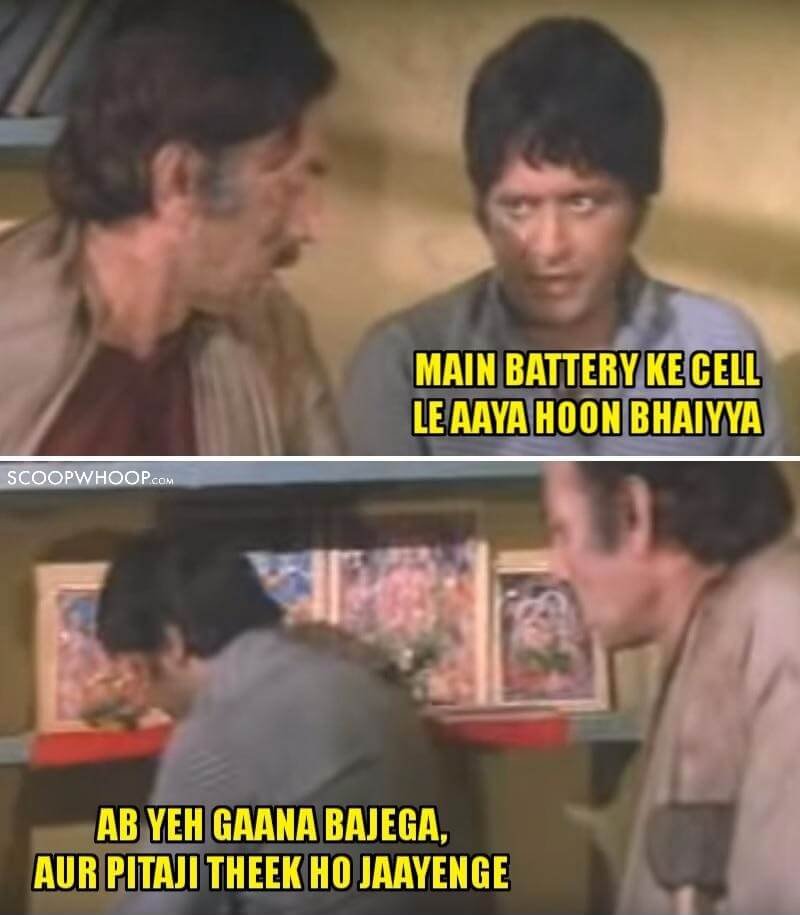 And surprisingly, dad gets revived as well. IMHO, Ashok Kumar should've gotten an Oscar for this scene alone.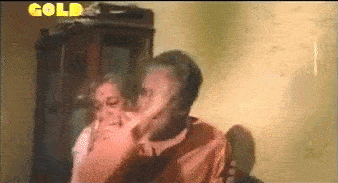 Not only does he get revived, he also says something very deep.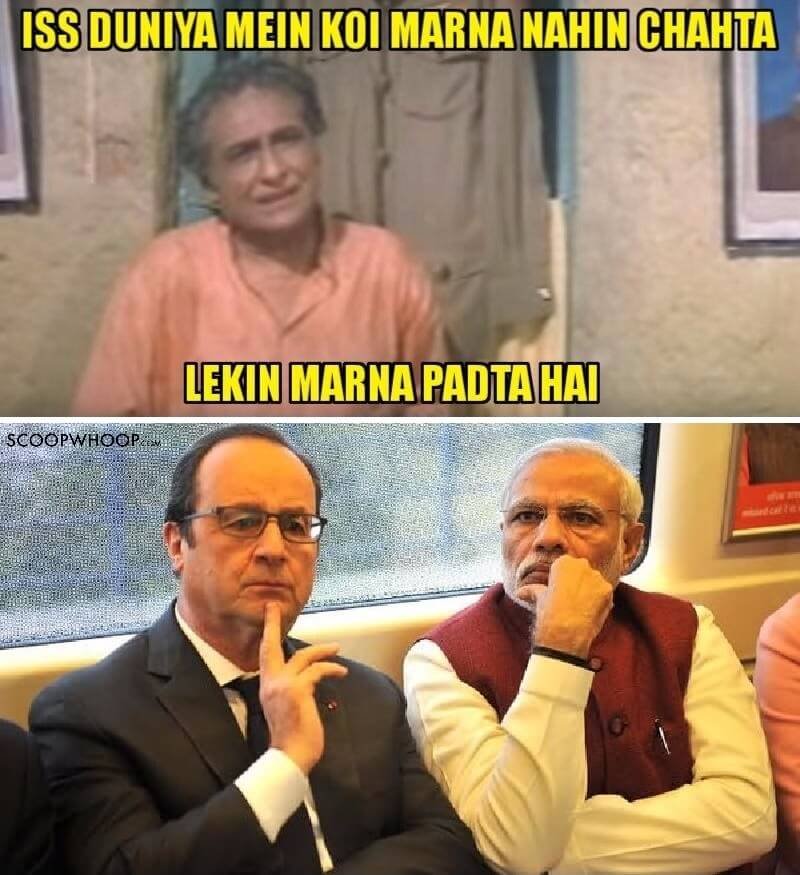 Also, Bharat might be poor, but he's a total chick magnet. On one hand, he has Rekha who just cannot forget him, and on the other, he has this co-worker who finds him smokin' hot.
Like literally.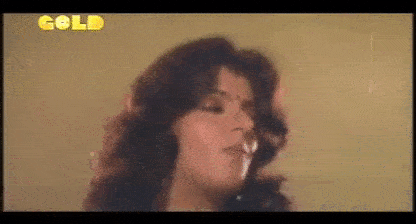 Like we're pretty sure that this isn't what Ram wanted to say to Bharat.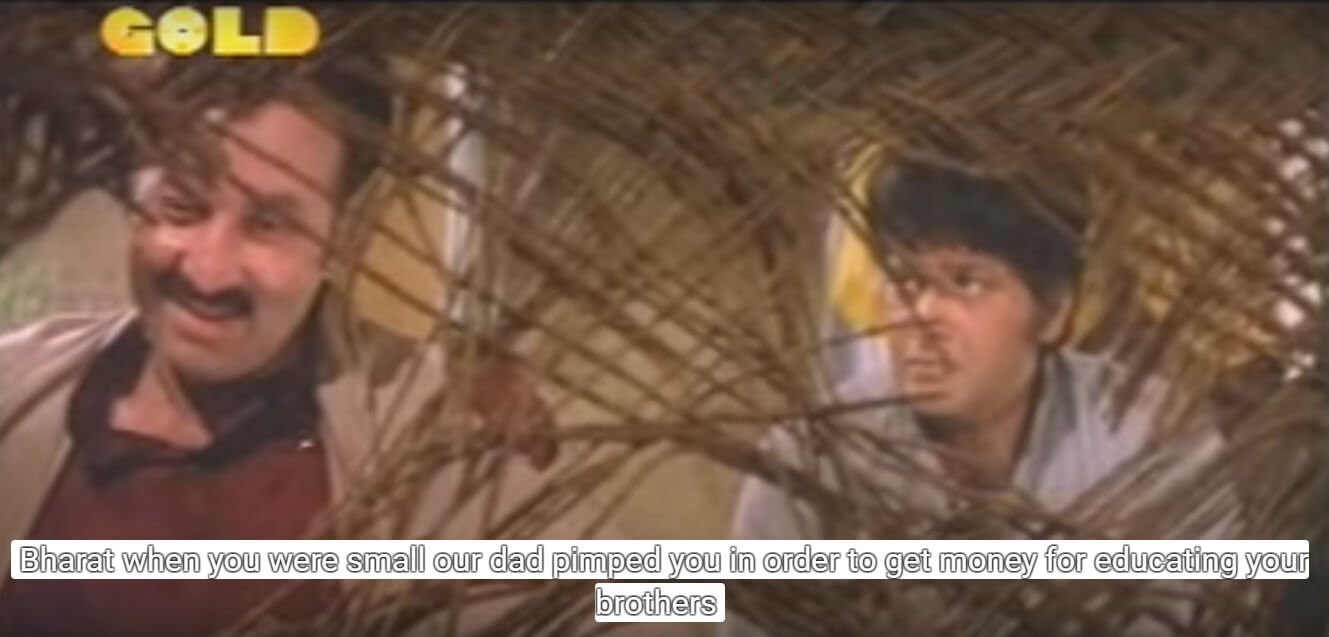 We're also pretty sure nobody wants 'big hairy balls' in their soup.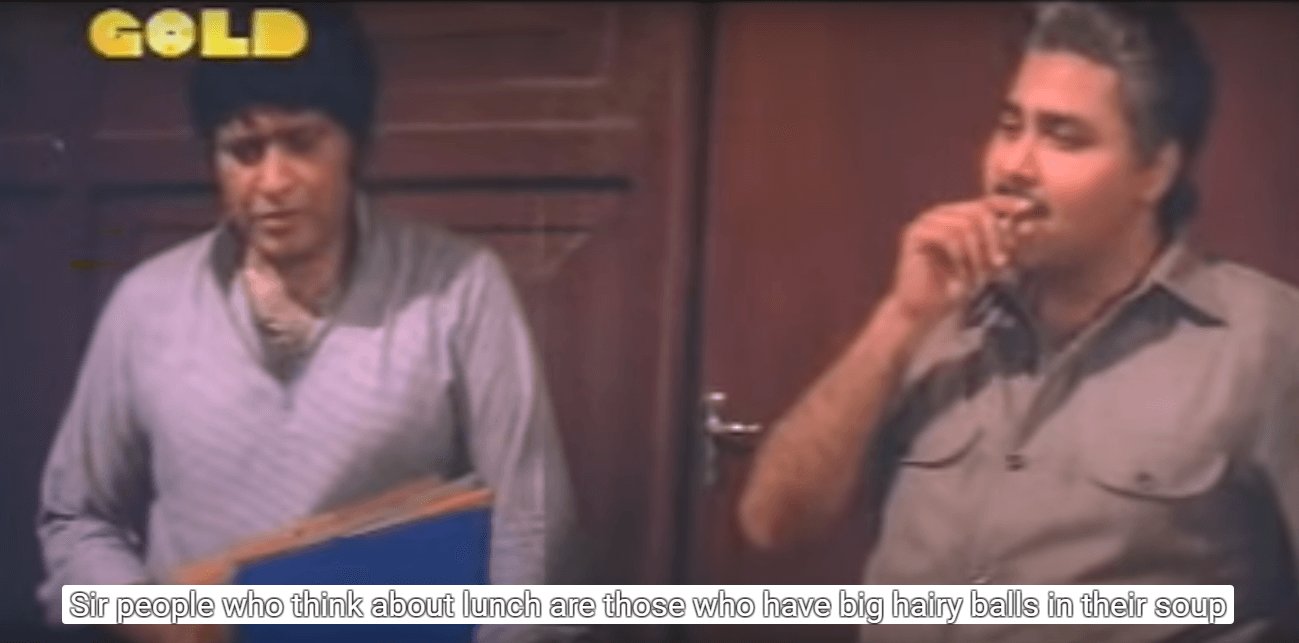 Check out part 1 right here. And make sure you have the subs on.